Hey guys.
I know that we assumed to be done with the dashing in November and that we wanted to show you some stuff.
However currently some of us have been working with our studies and some of use have upcoming exams.
So what did we do?
Well first of all
Our former member Godeken aka Thomas, have been helping Robo by making Nnoitra Gilga's shikai(ref)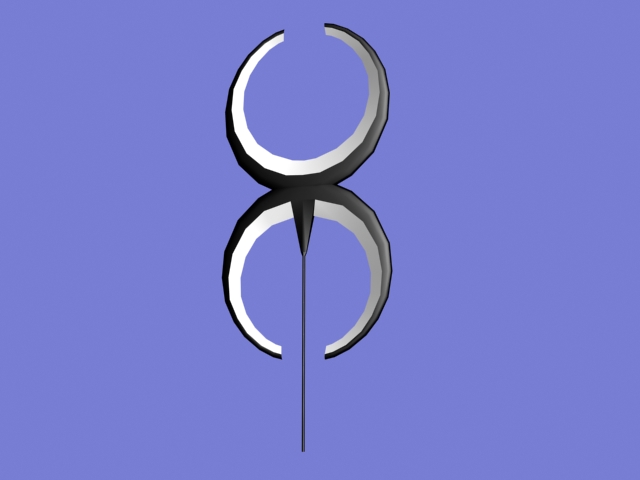 The image here is the weapon from WIP, the final version might change.
We also concluded that we can either simulate a double tap for the dash code or we might be lucky to transfer the data by a new pointer. Unfortunately is some of the files which is connected to the engine, very sensitive, which causes to to be making some work arounds.
We also got the timer working for the pmove system, and expect to update the old code so we can expect it to be more stable, even on laggy computers.
This should actually be rather simple to test and make, however personally my own time have been needed for the project at my university, and the upcoming exams doesn't make it look good before January.
Mrpostiga looked into transporting the mod into UDK, which so far seems to have been sucessful for him; However due to disagreements, we chose to keep working on the HL engine, Some developers suggested the possibility of transporting it after it was done.
So yes, we did something however not much to show and neither the big production process.
I will also let you guys know that google don't like our homepage. I have done what i possible could do regarding the "redirection" problem, however I can't find any malicious code and it doesn't occur to my browsers (Ie and Firefox).
Tacef is the owner of the domain and webhosting, I haven't been in contact with him for quite some time, and the last thing i know about is that he paid the host and domain till 2011; Since we are that close to 2011, I have decided not to do anything about this matter, if you can't reach our site then use IE or turn of the protection in firefox.
We got access to the forum backup, and we might tend to use that.
Well that is it for now, We wish you all a merry christmas and good mod voting :)
UPDATE: Website
Those who visit our site, will be shown a defaultpage of the cPanel system, since i can't log into my mail, i suppose it is because the hosting time is over. I will do my best to get a new host up soon. Dlpnd and I made a design for a site a few months ago, though it was for AnimeISO, the deal never made it, and currently i find it useful for a new site to our mod, just needs different colors.
more update: Unfortunately we have trouble reinstalling the database from the old forum... so instead of doing that and using an illegal forum... heh, we will use a legal system and you will have to sign up again. sorry, but that's how it is.