1.0 Release Coming Soon!
About seven years after work started on Narnia: TW, it's happening. The 1.0 release is coming very soon - probably at the start of September. As such, here's a preview to let you know what the full version will include!
---
FEATURE LIST
Full grand campaign set during Prince Caspian, with 14 playable factions each using a unique unit roster
All canonical factions represented: Telmarine Narnia, Kingdom of Narnia, Harfang, Marauders, Terebinthia, Lone Islands, Archenland & Calormen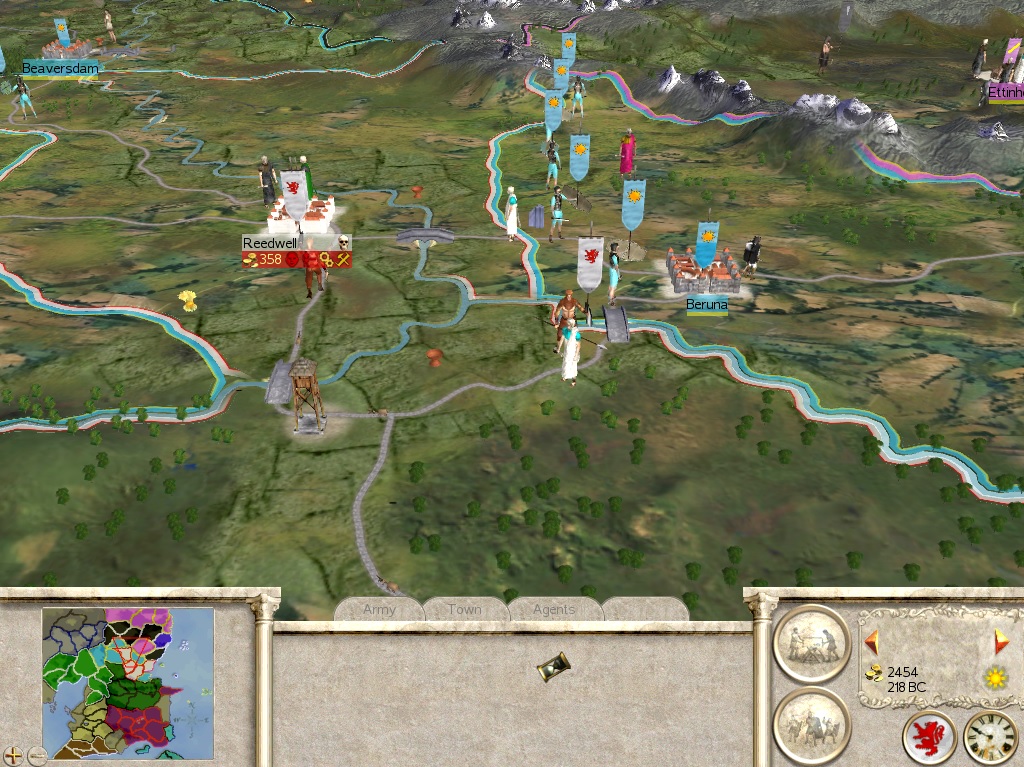 Also featuring additional factions for balance: Lands of Munesh, Dwarfen States, Umbuso of Surval, Erinese Confederation, Kingdom of Old Telmar, & Kingdom of Koraly
Campaign map covering all locations in the books (except the further out isles in Dawn Treader)
Wide range of units for different factions including talking mice, fauns, centaurs, minotaurs, and other favourites from the books

Fully developed trade resource system across a rugged, high-detail world map carefully balanced for campaign gameplay & with a range of minor rebel factions as well as the main opponents who stand in your way
Complete campaign visuals overhaul - all banner symbols, campaign colours, and strat map models for both armies & agents have been overhauled
Wider interface improvements: all unit info cards complete and ingame, cards also present for all new buildings, and faction symbols now all appear consistently in appropriate places, as well as minor interface improvements that give the game a more uniquely Narnian feel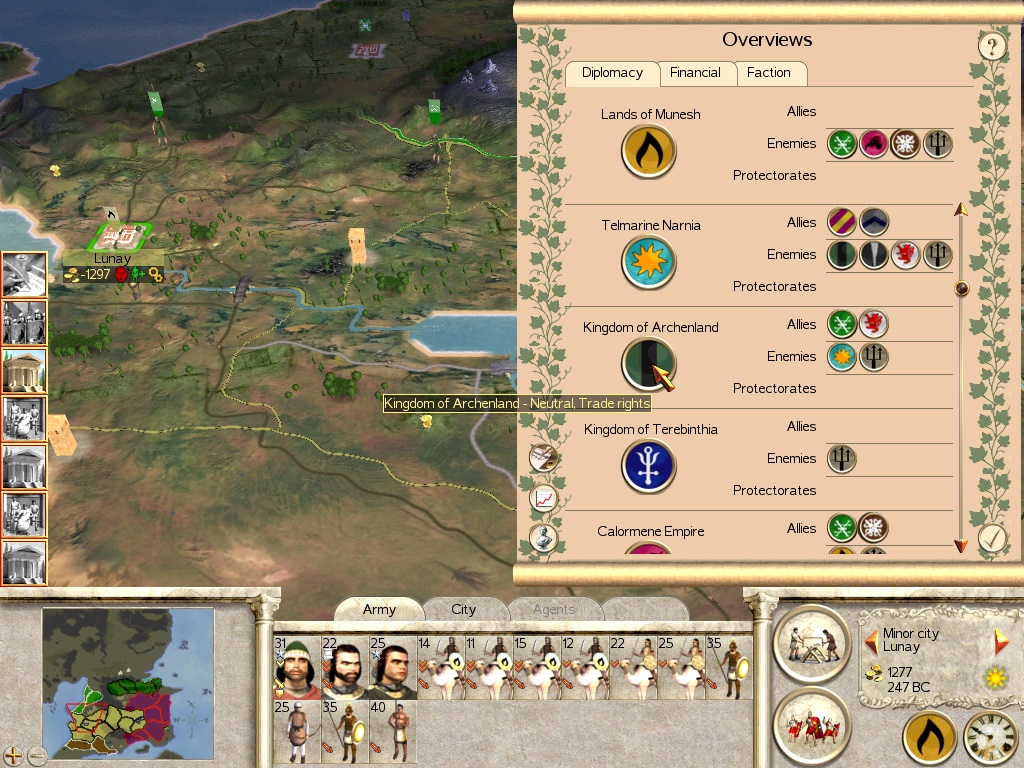 Battlefield visuals also improved: horses no longer have clashing vanilla saddle-cloth colours, and all factions have suitable lesser and major general models
Updated, edited & improved backstories for minor factions compared to beta version, especially for Surval

---
With all this coming up, I hope you enjoy the mod when it comes out! I'm very keen to hear any final comments on units, features, etc that you want in the final mod - this will be the last release of Narnia Total War except for any possible patches, so if you want something included, let me know soon. I'll be checking comments on this article, though as usual the forum is a better way to contact me if you need to. If you're a YouTuber or video maker and want an early copy, give me a shout via the forum and I'll get one your way.

Whether you're fighting for Tash, Aslan, the Witch, or just for the glory of it - welcome back to Narnia.
Welcome to Narnia: Total War!