So the release of version 1.0 seems to have gone over extremely well. With the first patch addressing major issues having been uploaded, there are now over 4000 downloads! Thank you for all your support so far! Big things are coming. It's been a while since there has been an update following the patch, so I'm here to give a look into what's going on behind the scenes.
I have already starting planning out version 2.0, and it is going to be AWESOME (I hope :P ). It's also going to be a lot of work, and will be very different in certain aspects than the current version. I'm not ready to give an estimated for release (because I never really do for anything). Whatever the case, version 2.0 is several months away at best. In the meantime, I will be uploading patches (analogous to DLC but at no cost obviously) that add things like the full list of heroes and some other stuff. The next patch, version 1.2, will likely be another functionality patch but will also add some new content, possibly some new Galactic Conquest scenarios. More scenarios will be added in later patches as well. Since Spring break is soon that means I will have some more time to work on both the Legacy and the Vong mods (if you haven't checked out the Vong mod yet, click here Moddb.com). Hopefully around that time another patch will be uploaded.
One of the major focuses of version 2.0 will be a completely redone system that intertwines your economy, population capacity and military capabilities much more than they currently are. To be honest, I no longer am pleased with the way I currently have implemented changes to such major parts of game-play strategy. Version 2.0 will come with a fully redone Galactic Conquest mode, and along with these changes (and others which are yet to be revealed) you will be forced to think more strategically. I don't want to give away any details yet because everything is still in the early stages of development, but I will give you one word: specializations. That's it for now though. More will be revealed as the overhaul gets fully underway.
Another area that will getting an overhaul is the graphical department (once again), but more specifically in the area of particles. I plan on going through and making my own for most things. This will help me become more independent on not have to rely on others in an area where I am more than capable of doing things myself. I've already started work in this area. The following pictures show a new particle used for massive explosions (details about its use will come later).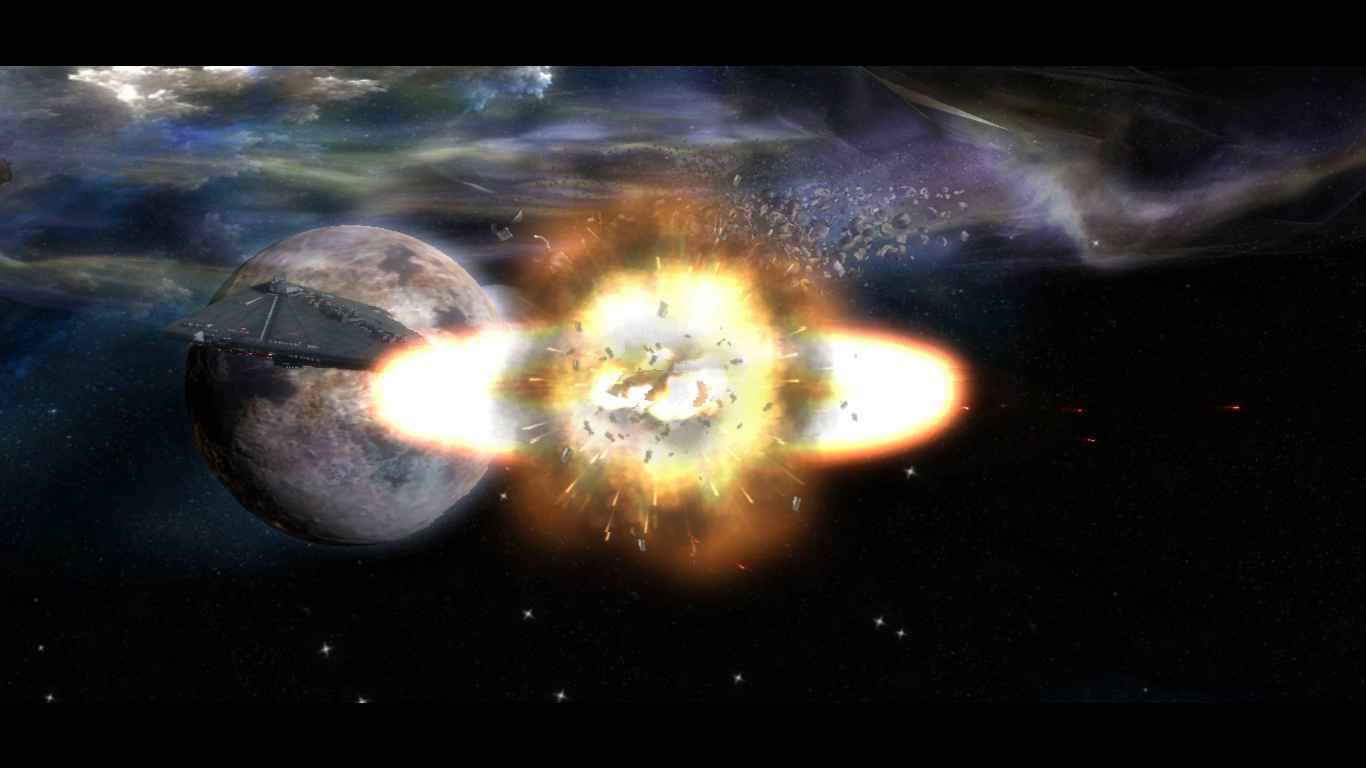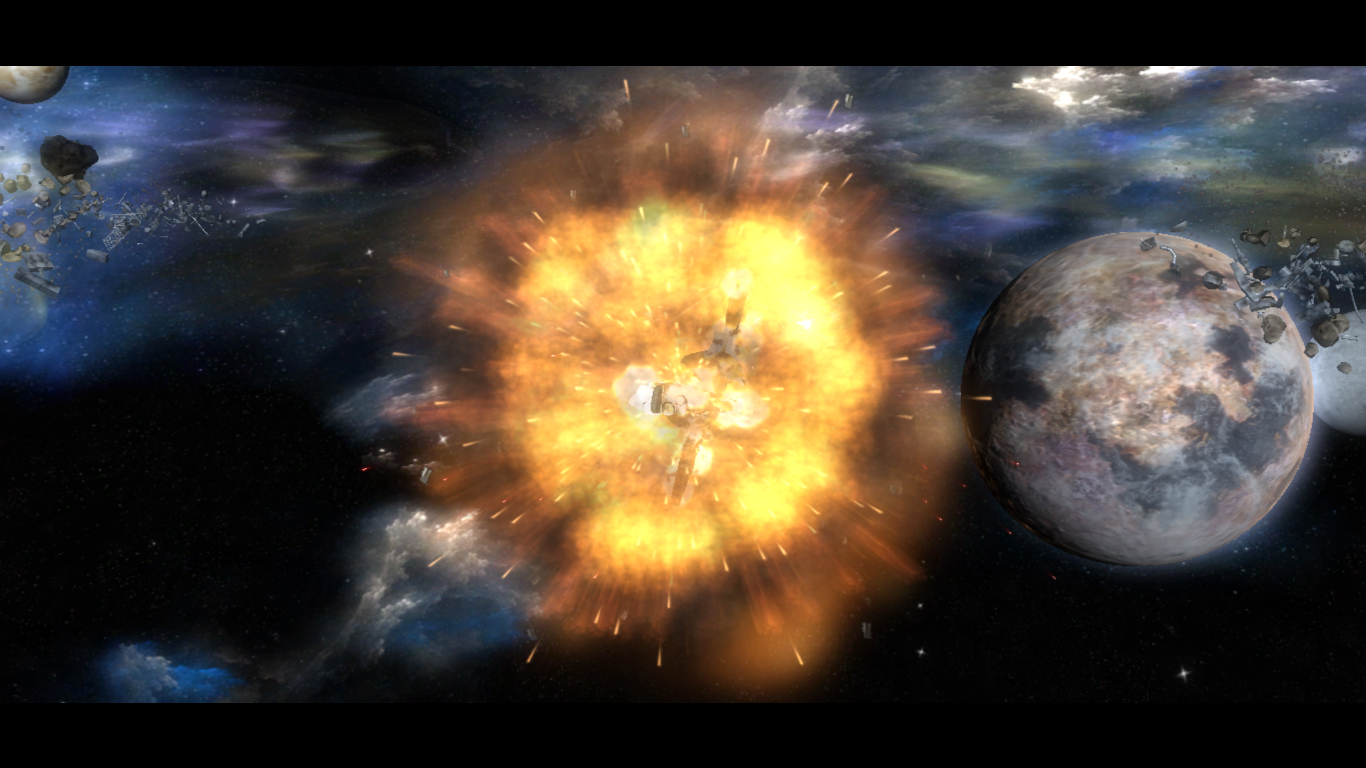 That's all to show for now though. Stay tuned for updates as the become more regular again. Until then, stay alert for the next patch that will drop in a couple weeks or so.
Oh, one final gift.

Sample Explosion - Mod DB
Videos are nice, don't you agree?