Post Kickstarter Update #2 - Early Access Build is Now Live!
Last update we talked about some of the locations and features we were working on. This time, we're proud to share with you the first Early Access build! Exclusive for all our Alpha Kickstarter Backers!
We've made a video that explains everything and you can see it here:
It's been two months since our Kickstarter has successfully concluded and we've been working our asses off trying to bring new systems and improvements into the game.
Let's start with a brief overview of all the new content that you can expect to receive as early access backers. As well as other important changes that we've made to the game.
New Zones Unlocked! - The Junkyard & Gutless Gulch
In order to begin your search for the illusive Nibbler the Salvager, you must fight your way through the vulture forces that are occupying the Junkyard. There are secret loot caches, more enemies, a new NPC and multiple optional paths to take to reach the end of the level.
​These levels will continue to change as we add new enemies and other mechanics into the game. Same goes for Gutless Gulch, a massive level with branching paths that reward players who explore the level and keep a look out for hidden caches and loot.
We plan to make sure that each level we implement into the game has more than one path to take in order to reach its conclusion. Lots of work has gone into these levels and we can't wait to hear what you think about them!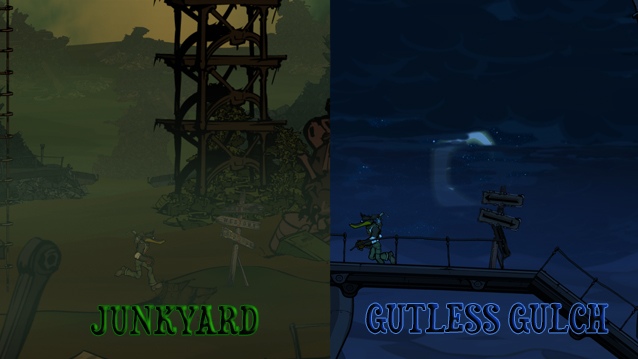 Combat Items!
Buck now has two unique item slots in his inventory. These slots will allow Buck to quickly access a predetermined healing item during combat. Note that most healing items healing effect will be interrupted upon taking damage. So make sure to play defensively and maintain your distance for as long as you need to keep Buck's health topped off.
Keep a lookout for some of the more rare healing items since they can provide healing that persists through damage.
Pressing F during combat will consume the healing item in the left slot. Pressing F again will consume the second item. Note that the inventory itself is still inaccessible during combat, so choose your items carefully.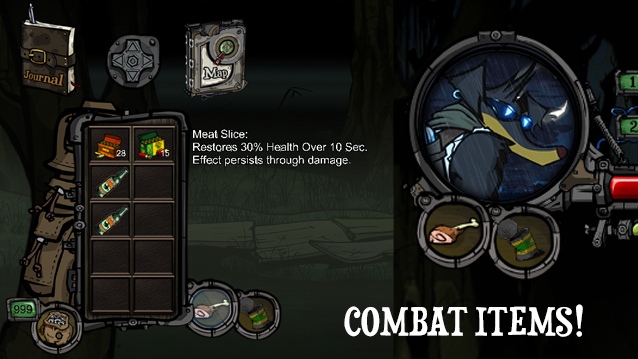 Updated Fast Travel Map!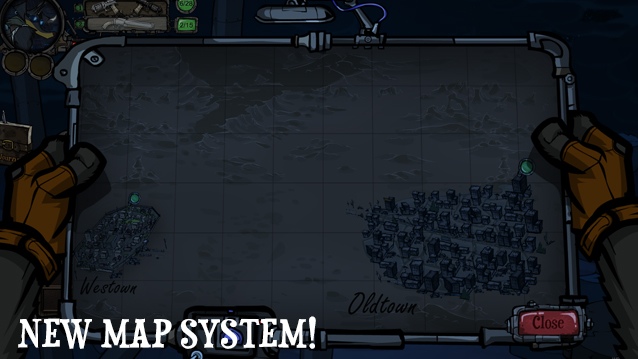 The placeholder map we used in the demo is no more and has been replaced with an actual map! Now locations visually unlock on your map as you progress through the story and it is also possible to scroll! Hold the middle mouse button or analog stick to scroll through the map.
We'll post an update and a video just like this one whenever a major patch goes live. Please remember to leave us your feedback on the Steam forums so we can continue to improve the game as much as possible!