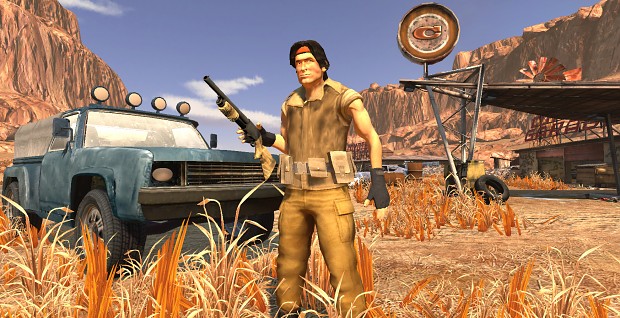 Time to get some petrol cans!
These last weeks, after being done with the trailer and the improvement of the graphics, I have finally started to work again on the game itself. I have managed to make some huge progress and I am now closer than ever to release a playable version of the game !
After finishing the map, the aliens, the weapons, the wave spawning system, the musics, the sounds, the items on the map you can grab, the HUD, etc... I am now polishing the game and here are quickly some features I have been working on :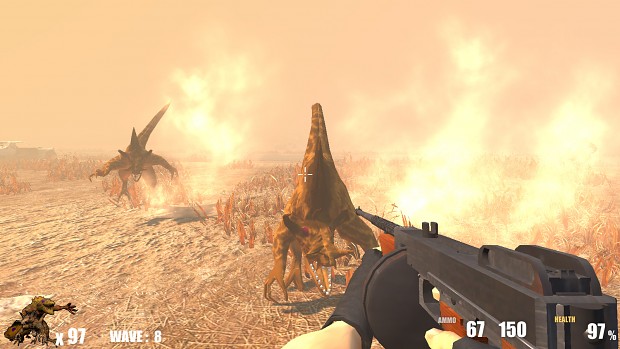 The smog which appears the more you progress through the game, it is greatly enhancing the transition of atmosphere from the sunny day of the beginning to the desert storm of the end !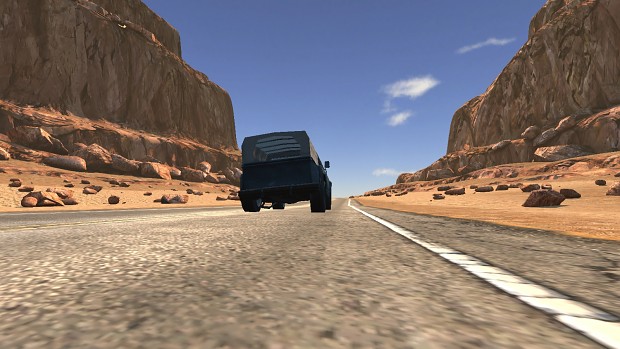 All cinematic of the game, from the introduction to the ending !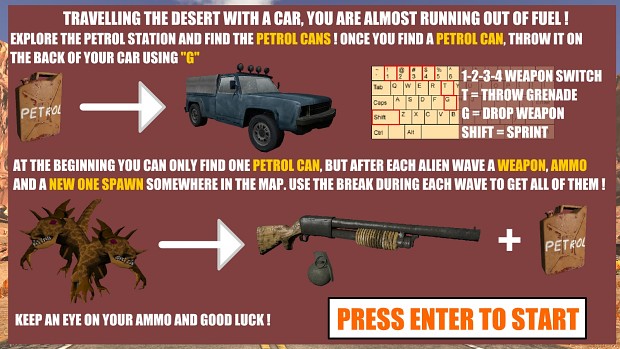 I have added a simple help screen at the beginning so you can quickly have an idea of the goals even if you don't know the game.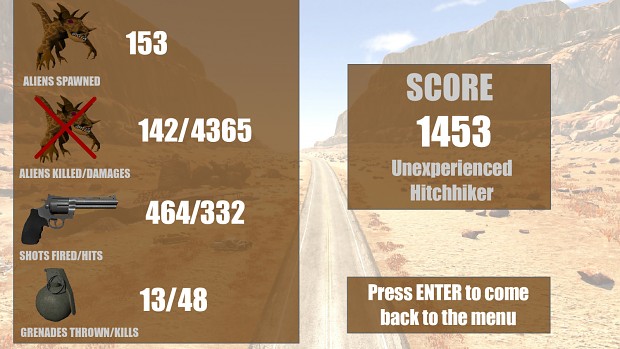 And at the end of each game a score screen where you can have some stats about your playing skill and also a "rank" depending of the score you get, if you have any idea of funny ranks feel free to tell me about!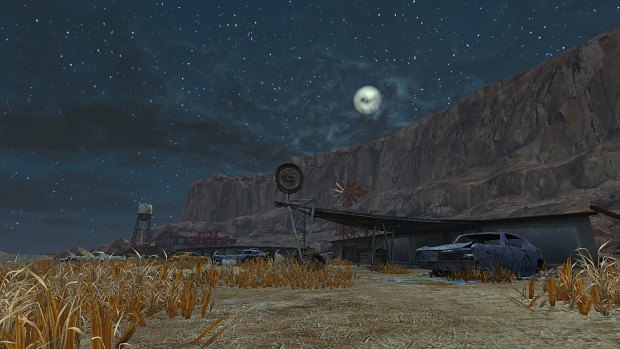 I though it would be cool that once you finish the game, you can try a "realism mode" where the map is set during the night and you have no HUD nor crosshair !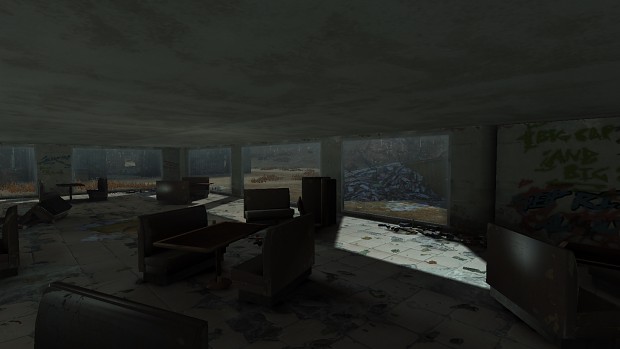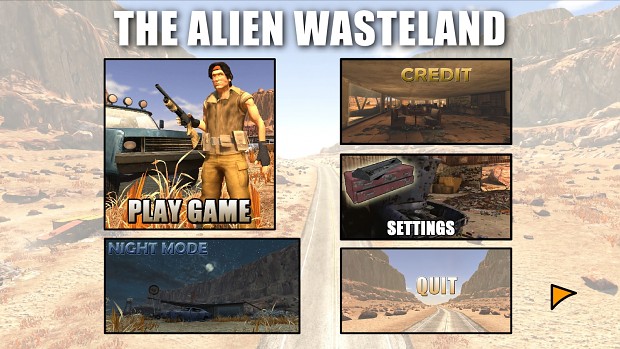 One obviously important feature was making the menu.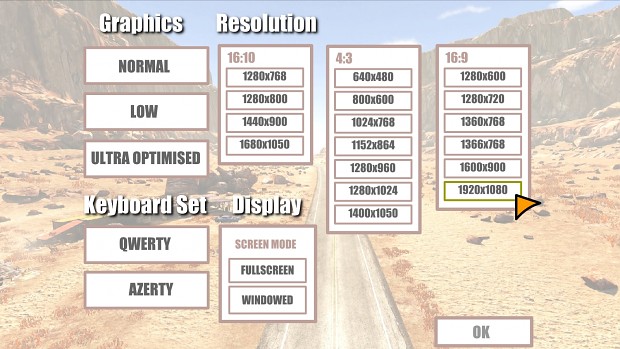 Also the config menu which took me quite some time to make it fully working.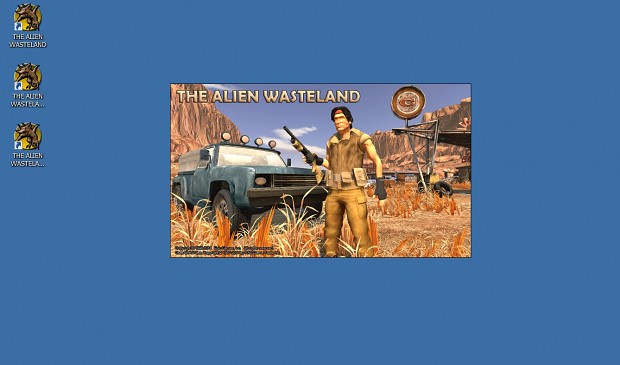 Finally, here is how the game will appears during the startup !
And so ! The game being almost done, there is actually only voice acting for the character that still left. After that, it will be all about polishing the game, finding and fixing bugs and packaging !
While UDK has already a packager that creates an installation of the game, I would prefer to have a custom one made with Nullsoft or Inno Setup.
I also decided that I may not put any kind of DRM or serial numbers for the game, because I have been a player and I know how annoying it is, especially toward legit players ! My goal is before all to have this game being played by as much people as possible, and if possible to have some revenue of it.
And about that, I am very happy to announce that the game has been greenlit on Steam ! Big thanks to everyone who voted ! I will now be able to release The Alien Wasteland at Steam, Desura and on the homepage !
So this will be all, I really hope the next news will be about the release !