Now, as we're moving out of 'system territory' in which we're building the broader foundation, we're moving into 'content territory' – and that's where it gets fun. However, for those who avidly read our blogposts, we don't want to spoil too much, so do let us know if you're seeing too much or too little of the game.
Demo coming soon!
After internally outlining the whole game in detail from start to finish, it was time to start thinking about taking a slice out of that game and present it to our backers, publishers and others. This demo, or vertical slice, became a foundation for the milestones we are setting.The Fall Demo has now taken shape – we are calling it the Pollen Rustlers Demo.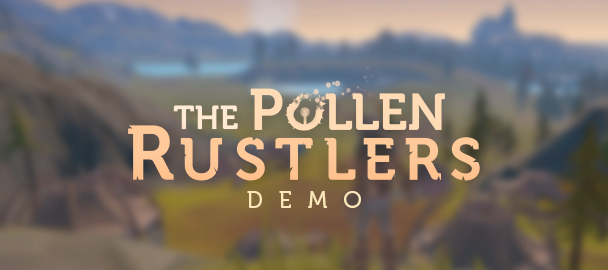 We're giving you a slice of Albamare, on which you're presented with a sidequest – the Pollen Rustlers. A type-A village in the Pollen Fields has stolen a hoard of Alpafants from another village, and it's up to you to solve the problem. How? That's your decision – either through direct diplomacy, aggressive combat or through exploring the depth of the simulation by letting other species and villages solve the problem with you.
The species and critters are randomized in the demo, to give you the same sense as in the game. One playthrough you could be fighting against Litters, another time you're opposing Fexels.
It's the first time all our tested systems come together, so it's an exciting milestone for us too! We'll be able to see the strengths and weaknesses of Pine. Here's what we did to get there in July and August!
This cute little fella joined the Pine roster: the Puffle!
We couldn't be happier to have them roam the island: they're a type of critter, which means they won't evolve but are a core part of the simulation and ecology.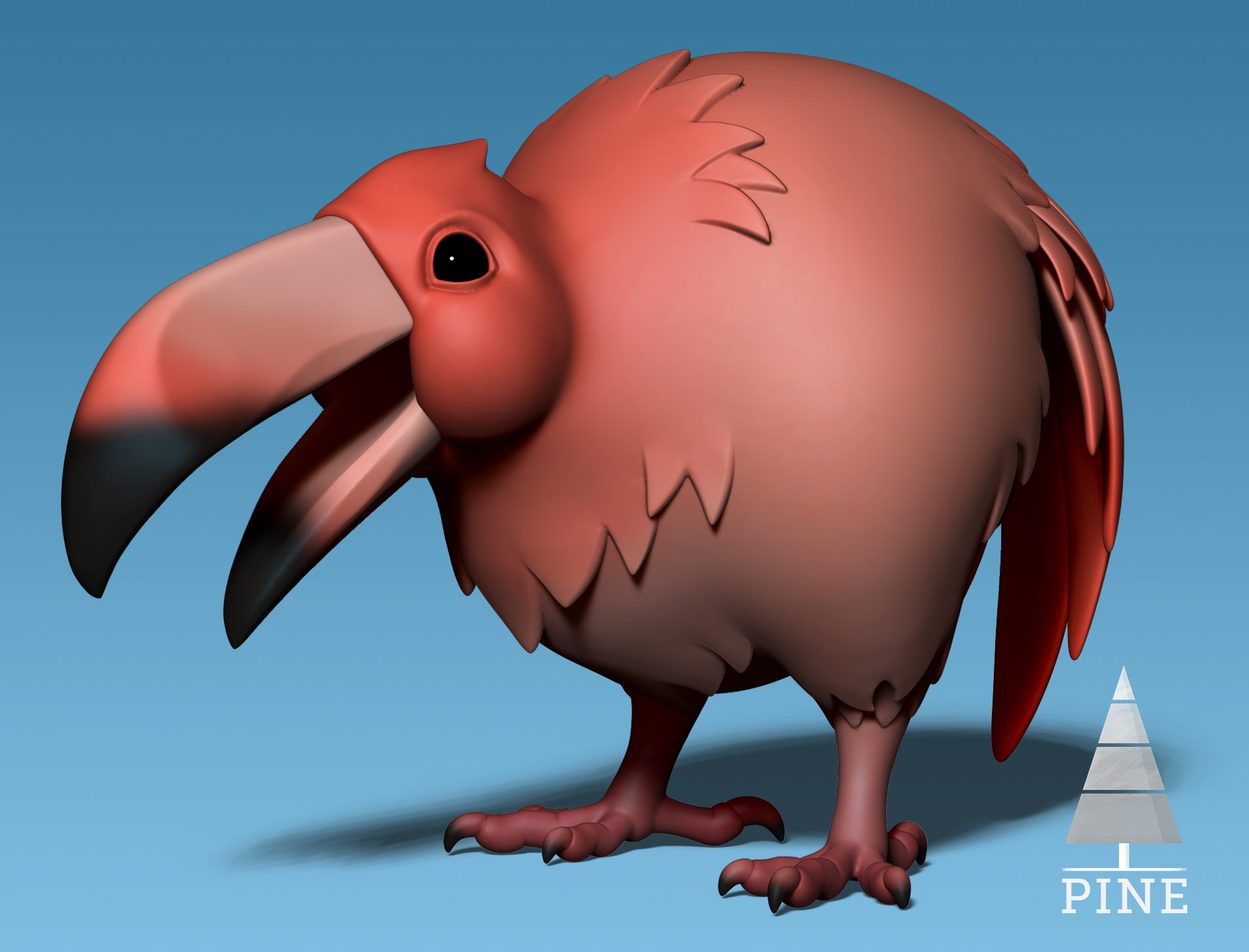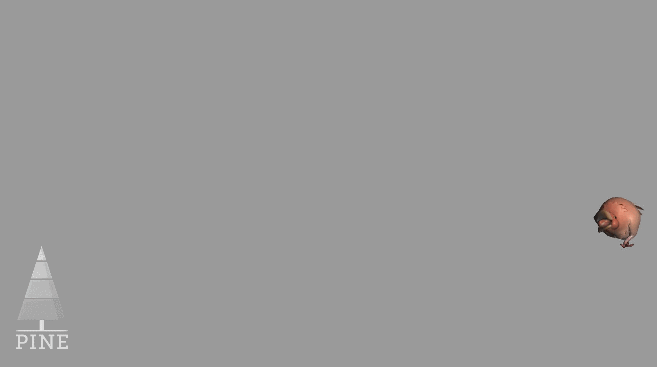 We wrote a blog on Pine as an action adventure simulation game
Designing Pine as one of the very first action adventure simulation games, we're presented with hugely interesting opportunities. The challenge lies in defining low-level, under-the-hood systems that are inherently balanced, while presenting the player with concrete, fun activities to interrupt these systems. We wrote a blog to outline how this roughly works.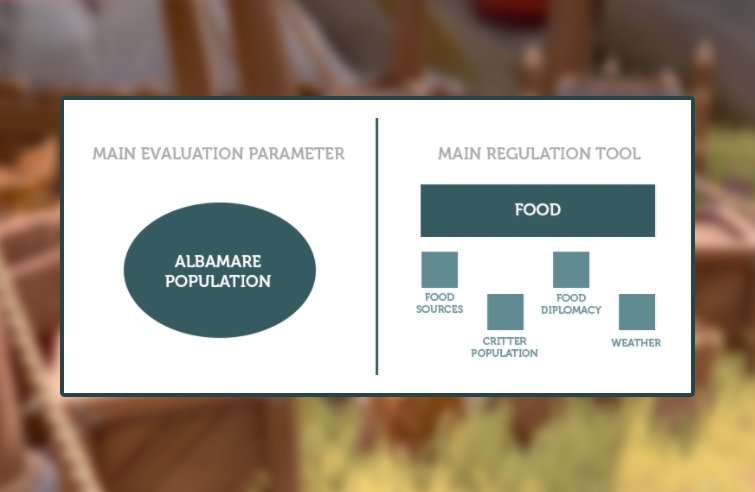 Data LODing was implemented to make everything run smoothly
As part of the simulation, we want to make sure that organisms are still going about their daily lives, even if the player is not around. We implemented an intricate system called data LODing, where we can have different levels of detail for simulational behavior in organisms.
We worked on the last two villages to be in the demo: the Fexel and Krocker villages!
To make the demo as broad as possible, we decided it was important to build the existing species in their entirety, so their villages would also have to be in the game. These are quite time consuming, as each have their own architectural style and corresponding textures.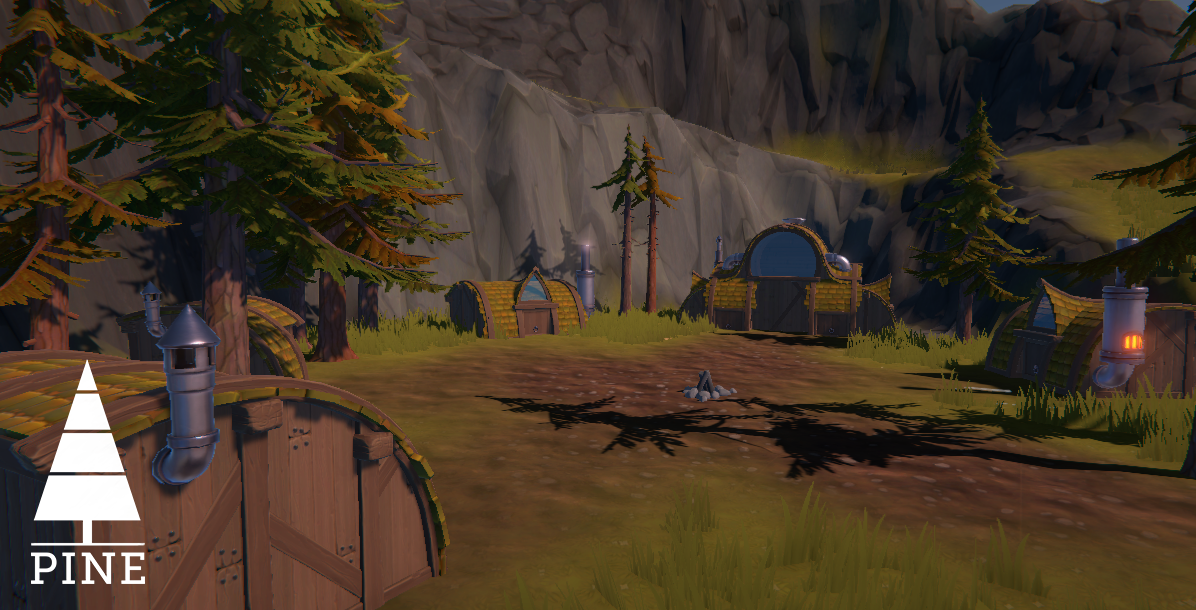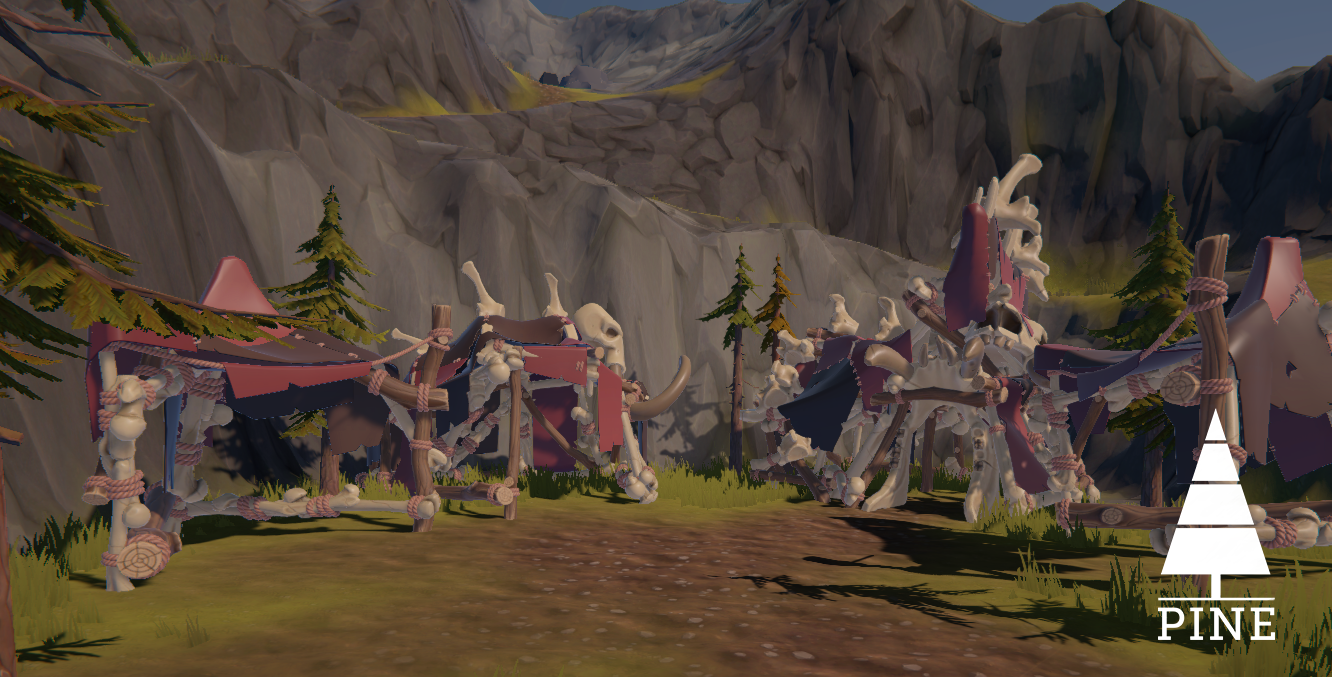 Other than that, we:
Worked and revamped a lot of VFX
Implemented sprinting
Implemented the whole item structure, including a full blown menu where you can equip items and use resources you find
Worked on a lot of domestic animations, which are small behaviors for in the world simulation with which species can 'communicate'
Designed a unique trading system, more on that soon
Getting a lot of amazing music and sounds from Ratchet Audio
Went to Gamescom in Cologne and met awesome people
There's a lot more that we shared on our blog – countless gifs and images that we post each week (or nearly each week). September will be a packed month in which all content comes together, and we'll be playing more and more of the Pollen Rustlers demo. And soon you could be too!
As always, all feedback, questions and comments are welcome. Feel free to reach out through the comment section here, through pine[at]twirlbound.com, on Reddit, on our Discord server, Facebook or Twitter.