Hello everyone, we're back again with another update for ROTR development.
In this update we will tackle a very old problem once and for all out of its existence with newly updated GLA structures.
First off is the new GLA Barracks tunnel which is now significantly smaller in footprint matching the size of Barracks structures of other factions.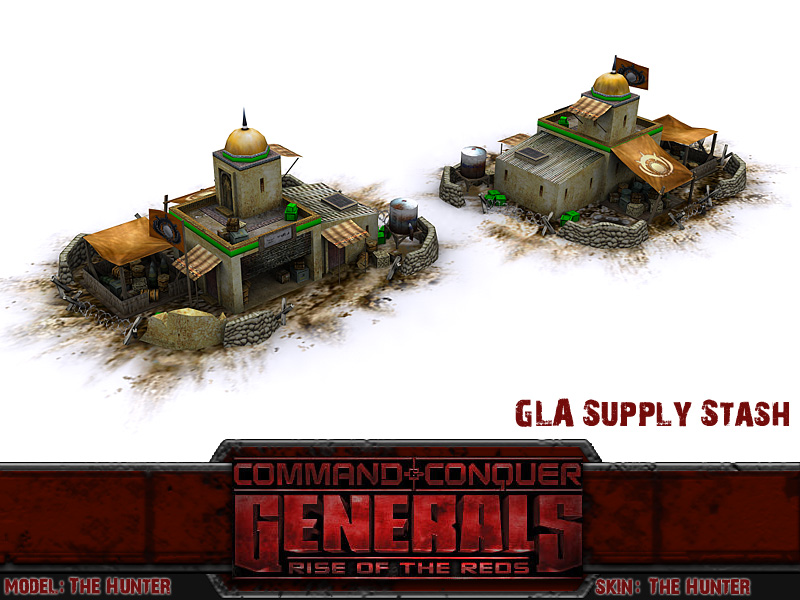 Second is the new Supply Stash which no longer works like a tunnel network but has some other useful features instead.
Rather than functioning like a tunnel it can provide shelter to 6 workers protecting them from harms way and also healing them while inside.

Next week we will be releasing a new test build that will include both these structures and yet to be revealed Armsdealer and Hideout structures.