We just released the pantropy demo version 0.3.3.
Thank you for all your bug reports. We tried to fixed all reported issues. There are still some low-priority things on the list that we´ll take care of during the polishing phase.
So what´s new?
Player drones
We have added the basic drone. It´s the most simple of our 3 drones. You can remote control it, carry stuff around and use it for building. Combat and mining variants will follow soon.
It was super fun to test the drone, make some crazy stunts and do some air races. Can´t wait to see what you guys will do with it.
Player base turrets
Julian added craftable sentry turrets. This will make raiding a lot harder. Make sure you put some of these on your base! We´re currently using a placeholder model until our artists have came up with something nice.
Implants
Implants are finally a thing! The first two implants went into the demo. A chest implant that raises your overall health and a leg implant that raises your running speed. More implants are planned.
More gates
The medium sized gate made it into the demo. We might add big things soon and want to make sure you have a proper garage for it.
Storage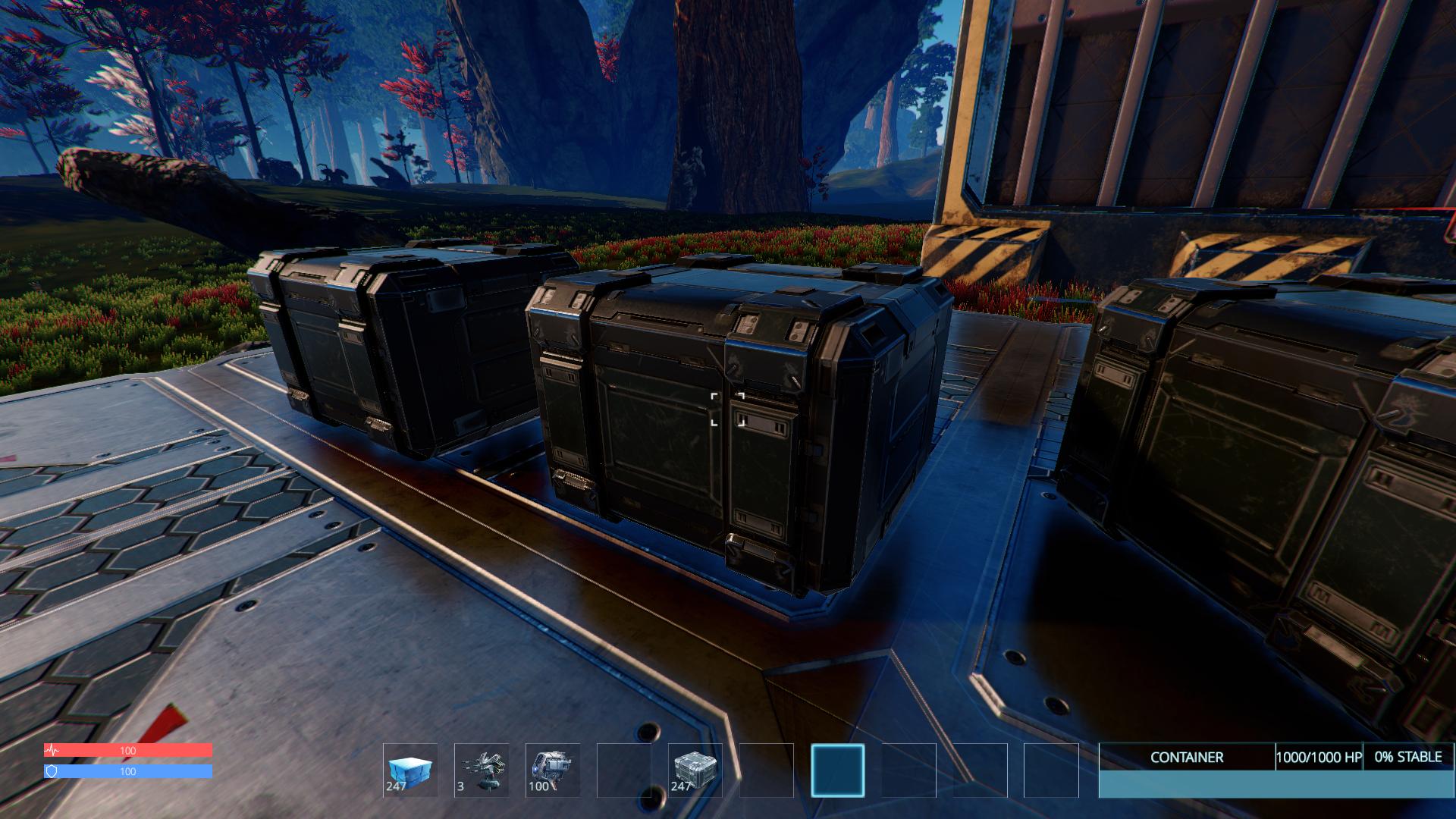 The medium cargo container is also craftable now.
Ingame music
We just added over 1 hour of ambient music to Pantropy. The tracks were made by Túrion.
Check out his awesome work here:
Creatures
It took a while but we decided to re-write our creature/AI-system from scratch. It´s still simple but it works. We have added one single creature and will see how everything works out. Once the system is polished we will start adding the other creatures too.
No team member was harmed during gif recording!
Content in progress
Anjar has been pretty busy working on the player ship. This might not make it into the demo but will be part of the alpha for sure.
Jim is working on some nests for our creature.
Dmitry is working on additional ores.
Whats next?
We will have to do some base loading improvements and re-write the audio system. More creatures, weapons and a map is also planned for the next patch.
See you next time, thanks for reading!