Devblog 13
That was an exciting week. We have release a demo patch on monday that introduced mining, crafting and weapons. We have made so much progress during the last days.
The demo
You know have to gather your ressources and tools on your own in order to build a base. Thanks to our testers and the community we have been able to track down all the bugs that came with the update. We have release 4 patches fixing most of the issues. There´s still a lot of work to do though.
We introduced 3 of our 14 weapons and started working on the new mech scripts. The mech should make it into the demo by the end of the week.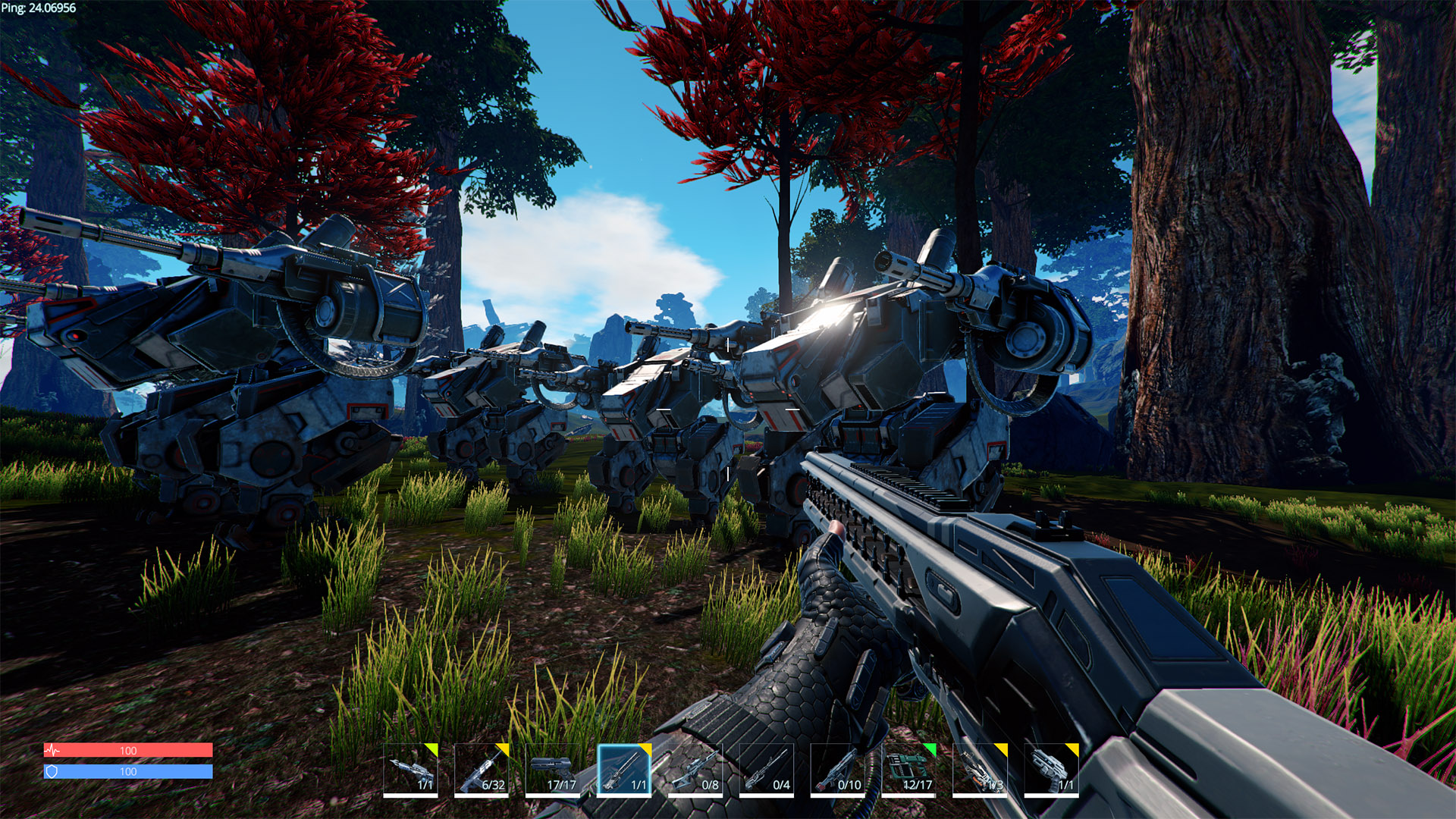 We added the railgun to the demo! The mech will also be introduced soon.
Concept art
Tyson started working on the Tier 1 composite building parts. These will be easier and faster to craft than the metal T2 parts you find in the demo at the moment.
We also revised the laser pistol concept after we got so much feedback from the community.
The scout mech will get some upgrades. You´ll be able to exchange the cannon with a mining laser or plasma weapon.
Tyson also did some drafts for the teleporter. You can place it in your base. It will need a lot of power!
New building parts
Osman started working on the new composite building parts. He created new materials in substance painter and started with the simple wall. More and more items will be introduced over time.
Living flora
Jim finished the base model of our first carnivorous plant. This will be a tricky one. We can´t wait to get it into the game!
Jim also did some progress on the cactus plant. The textures will be improved soon.
More mechs!
Anjar has finished the high-poly model of the scout mech. It will be the smallest mech in Pantropy featuring a modular weapon system. It will also be the fastest mech.
Thank you so much for your support and feedback! We love you guys!
Pantropy Team