Hello everyone!

After more than a year of teasing, the content of IFSCL's return to the past is revelead!

Get a short demo of this feature in Immu's Room of IFSCL 3.3.0!
Type the command 'fourandahalfbillionyears' in the terminal and solve the riddle!



Future version of IFSCL will contain this flashback in a longer version, leading to the whole scene that was in the show.
This 3D addition is a major change for IFSCL's future, but doesn't deviate from the original theme : we see things from the perspective of the operator (Jeremy Belpois or Franz Hopper)
In that same idea, don't expect any possibility to go on Lyoko (minus some scripted sequences), this is not in the theme of the game (the game would get too complex and frankly, not original)

Fully explorable factory is te be expected at the time the first missions of story mode will be released (2018).
It will feature more interactions and the support of IA LyokoWarrior moving inside.

In the meantime, 3.4.0 version is to be expected around mid-2017, with, as biggest feature, the return of the fifth sector!
In my other fangames...
This year should also mark the first public version of Lyoko Conqueror, a Multiplayer Online Real Time Strategy game also made by me (Immu).
As well As LyokoWanderer, my other fangame, made for mobile phones! Which Alpha has already started here : Goo.gl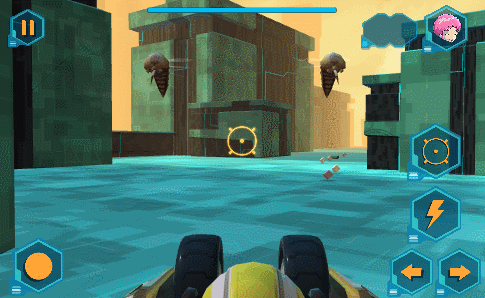 Other FanGames links :
Facebook.com
Facebook.com

IFSCL Links :
Download :
En.codelyoko.fr
Facebook Page :
Facebook.com
Talk about it on :
Discord.gg
FAQ :
En.codelyoko.fr
Progression Log :
Docs.google.com
Review the game on IndieDB :
Indiedb.com