Hello everyone!
Sorry for disappearing for that much time, guys, but I've been promoted to chief of department and now taken responsibility not only for myself, but for my team too. So amount of mine free time are decreased drastically. Still, I'm continiously working on mod with the others our developers, and now I have something special to show and tell you about our progress in work on OGSE 0693. Everyone who mailed me in inbox, I'll try to answer you ASAP.
First of all: DEBUG!!!
I can't even tell you how much debugging we've done for this time, but most of the problems of 0693 are fixed now. Game runs smooth and stable, most script behavior schemes are finished, and now I looking forward to join our questmakers team to make some storyline changes. Good change of work, because I'm tired as hell from debugging already :) But this had been complete success, guys, I think OGSE 0693 will be most stable of all STALKER mods in history of this game's modding. And NPC's behavior will be most logical and good looking. No more troubles with evading anomalies, looting corpses, etc., and our standalone scripted combat mode is in fine shape too, making NPCs a very dangerous opponents.
Second major change: we've reworked most of mod's equipment so it became more realistic, more fit into classic sci-fi genre, and much more useful. Bioradar, for example, are now wouldn't requires you to carry monster's limbs on belt (what a nonsense), instead, new detectable types of creatures for this device would be added by buying firmware updates for device with corresponding monster's signatures. Autodoctor, instead of patching player with it's own medkits, now using special stim-cartriges, which refilling device's internal storage and have realistic UI: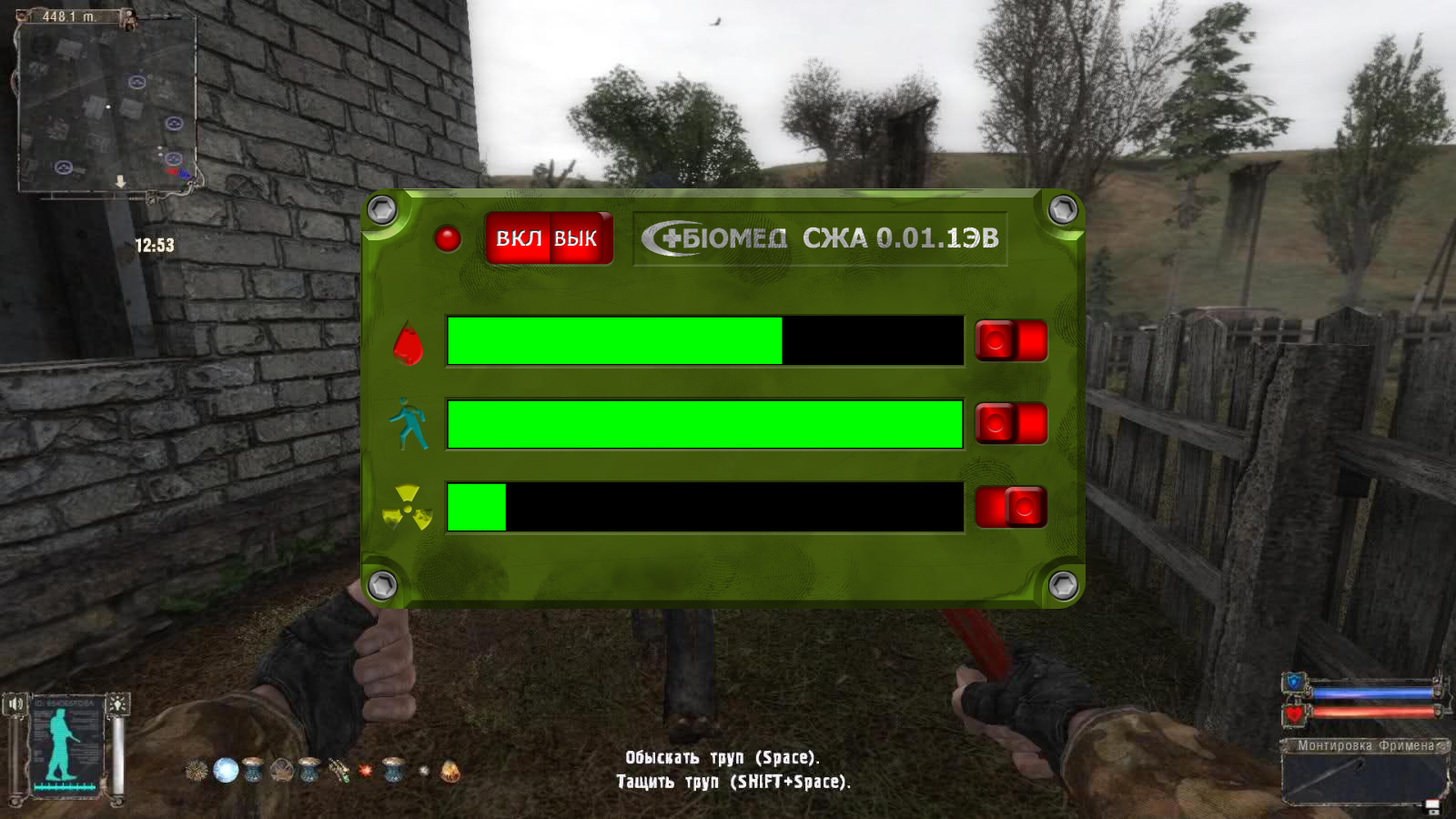 Other equipment will be changed accordingly.
Third - it's the graphical effects.
New member of our team, K.D., specialist in reverse engineering and assembler, rewrite game's shaders, to render water's borders soft, like in Clear Sky - and with this he'd fixed this game's graphics most annoying problem, which prevented us, and game's developers before us, from creating big watered places such as lakes and swamps. On old SHoC shaders water borders were sharp and looks awful. Now water's borders are soft, clean and very realistic, looking almost as good as in Clear Sky: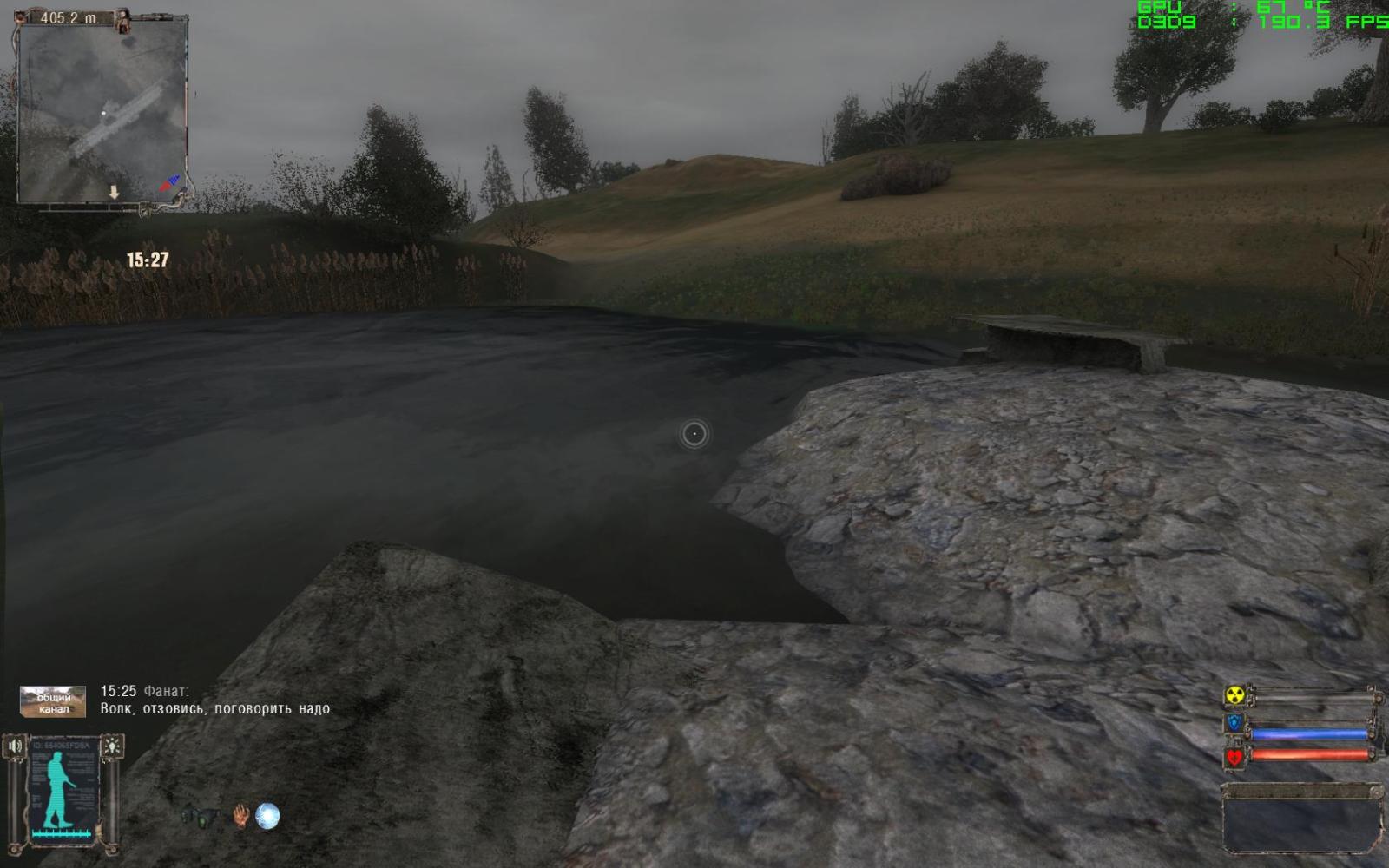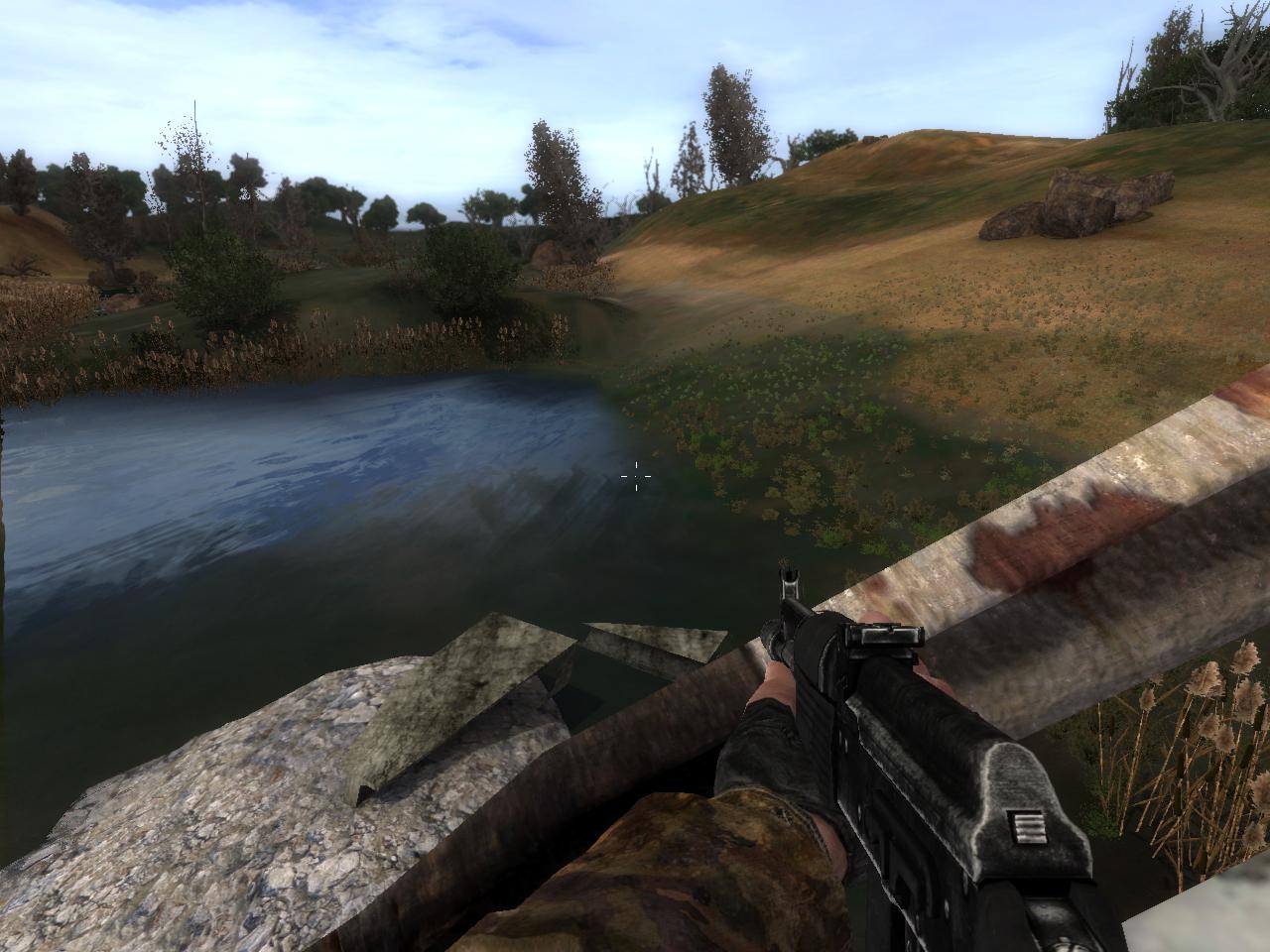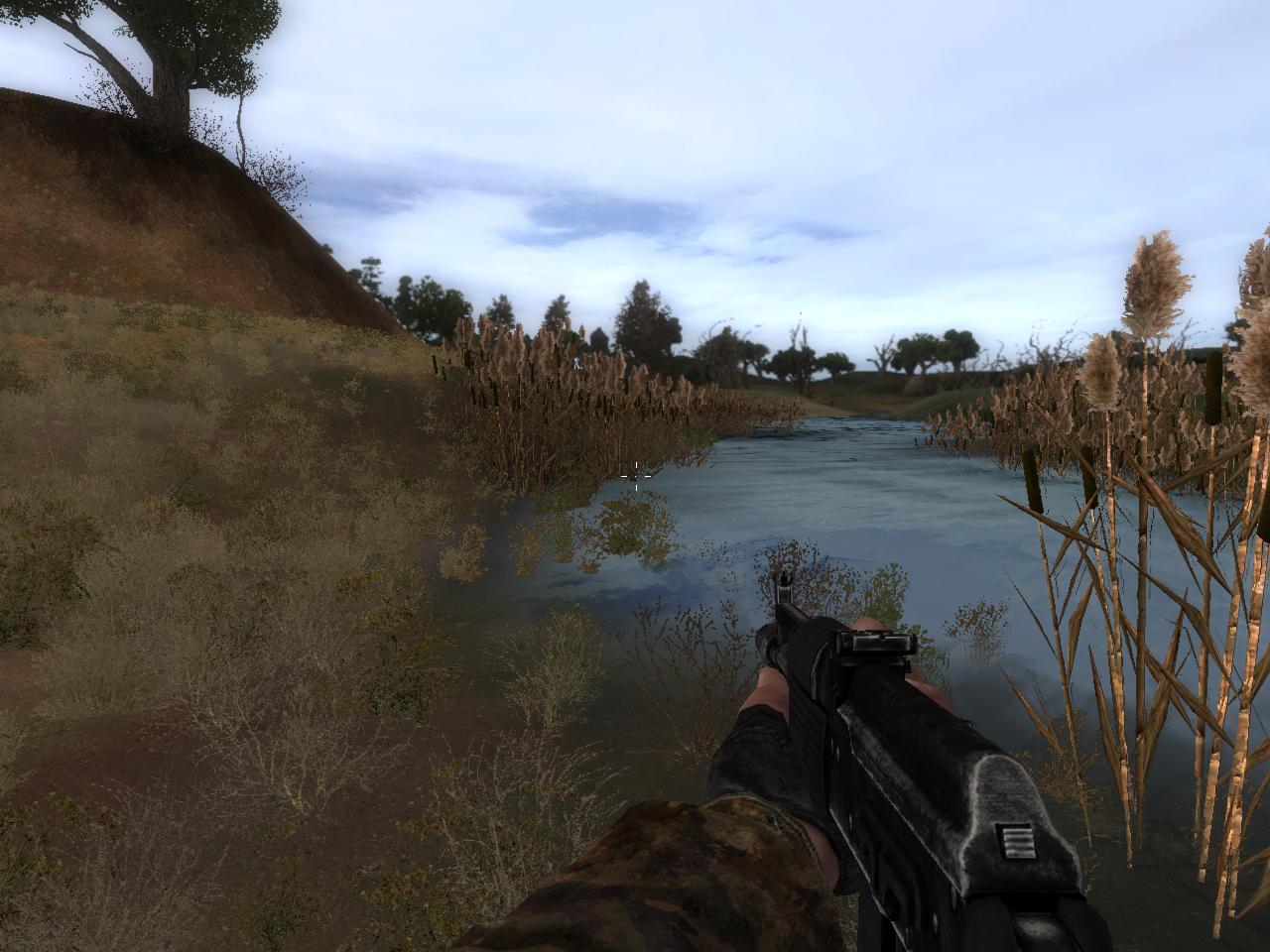 Beside that, we also continue to place dynamical lights at locations, as we showed before on screenshots. This is how this looks like: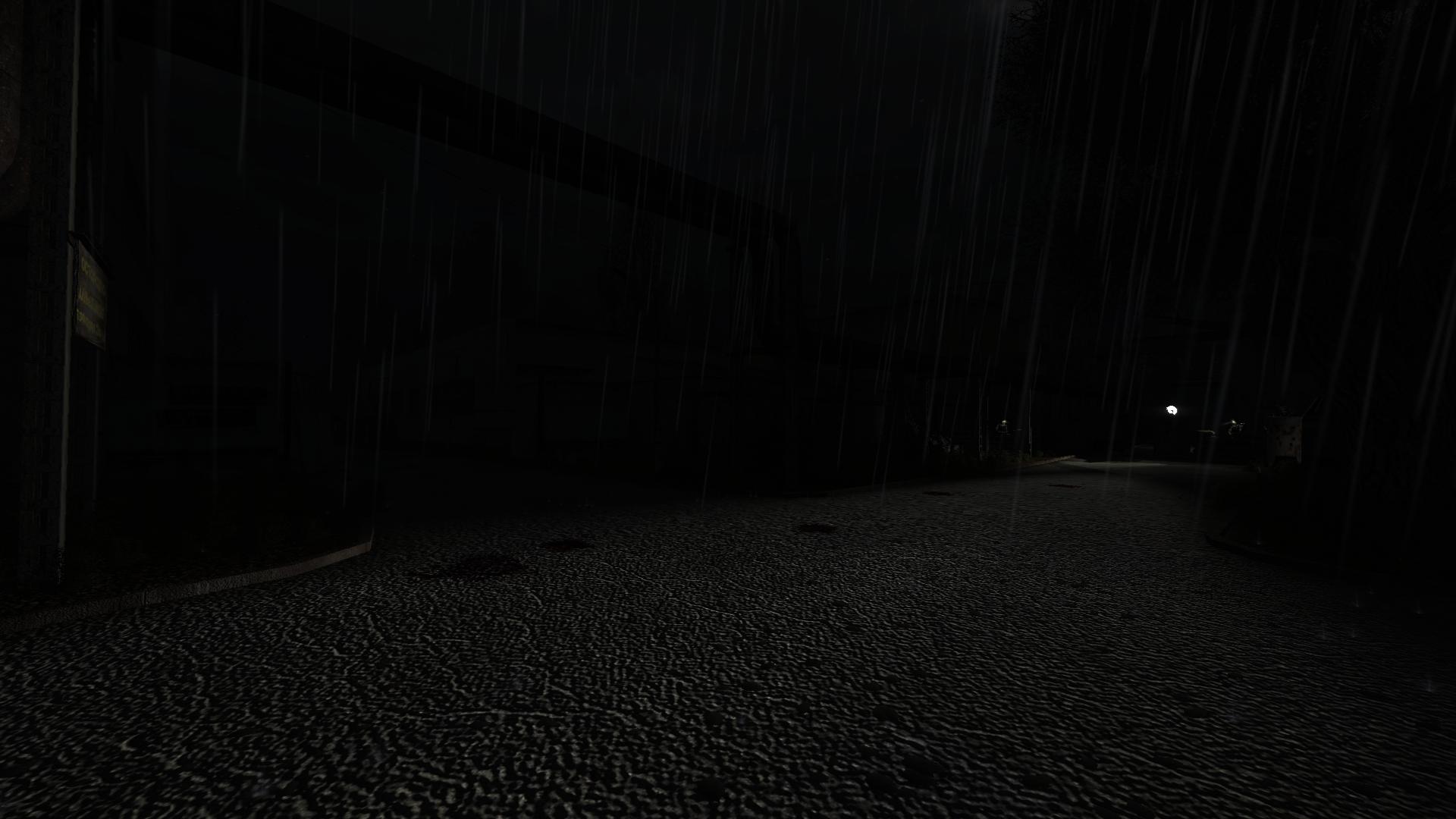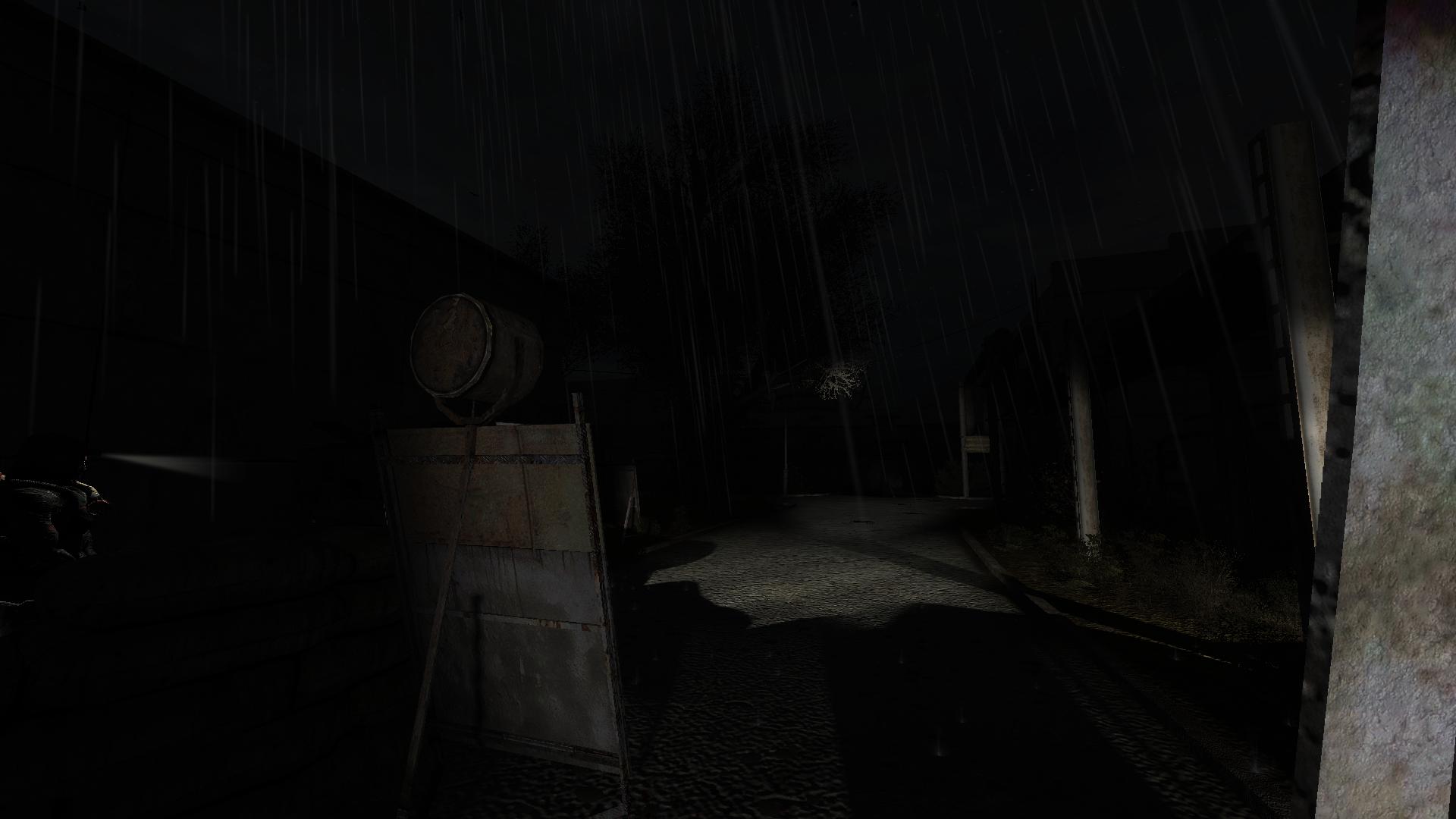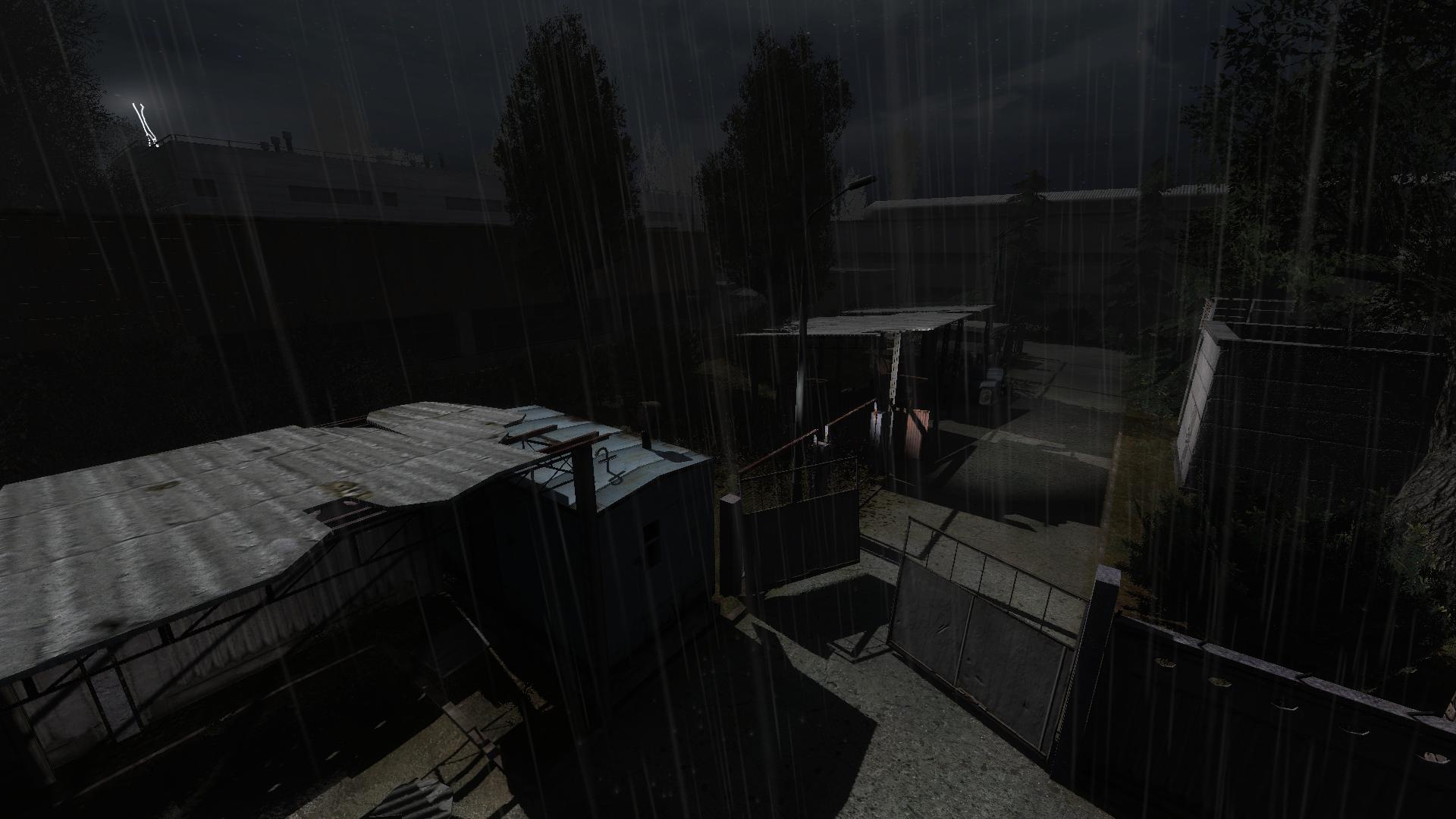 Lights will be switched on by evening, and will be turned off at morning. Also they can be broken, as many other things in game world.
And last but not least - new locations.
At this moment we already completed theirs primary design, now searching them for geometry problems and other minor flaws. As soon as this part will be finished, we'll begin to fill them with life and integrate into stroyline. Final list of added locations:
1. Darkscape
I'm already showed this location earlier, so there is nothing new to say about it. Location are partially populated now and questmakers are already working on it.
2. Dead City.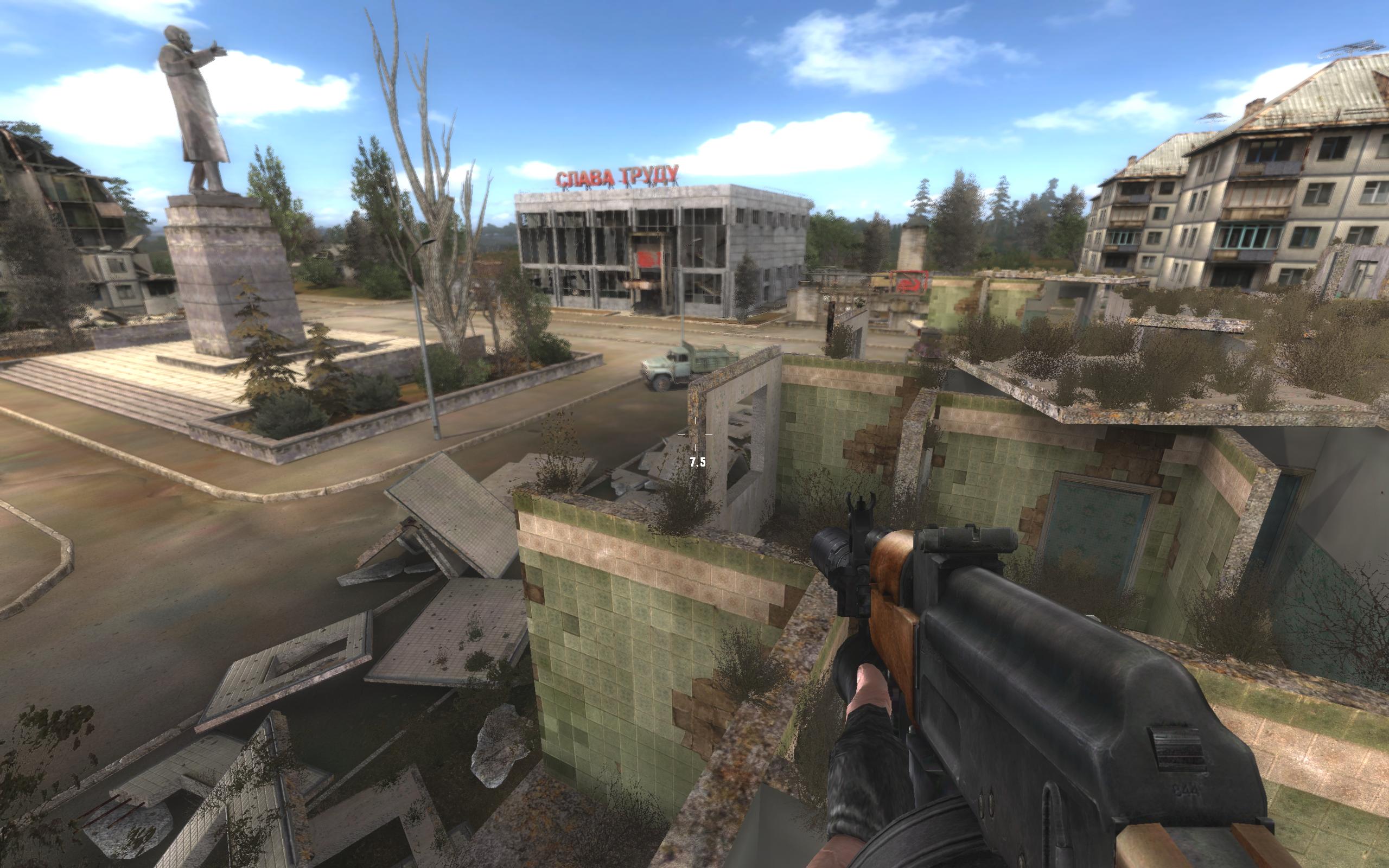 Dead Town in fact, it's not so big to be real City, but in OGSE this is biggest known version of this location among other mods. We greatly increased it's size by adding new suburb to it - a military settlement, pretty common thing in all Soviet towns, it's a small town-companion, with barracks for lower ranks and hostels for officers and theirs families. By our game world's history, Dead City is administrative and military part of Limansk - closed scientific town, there "Radiovolna" Research Center are located. In our view, Dead City is the infamous Station 32 from one of the stalker's stories: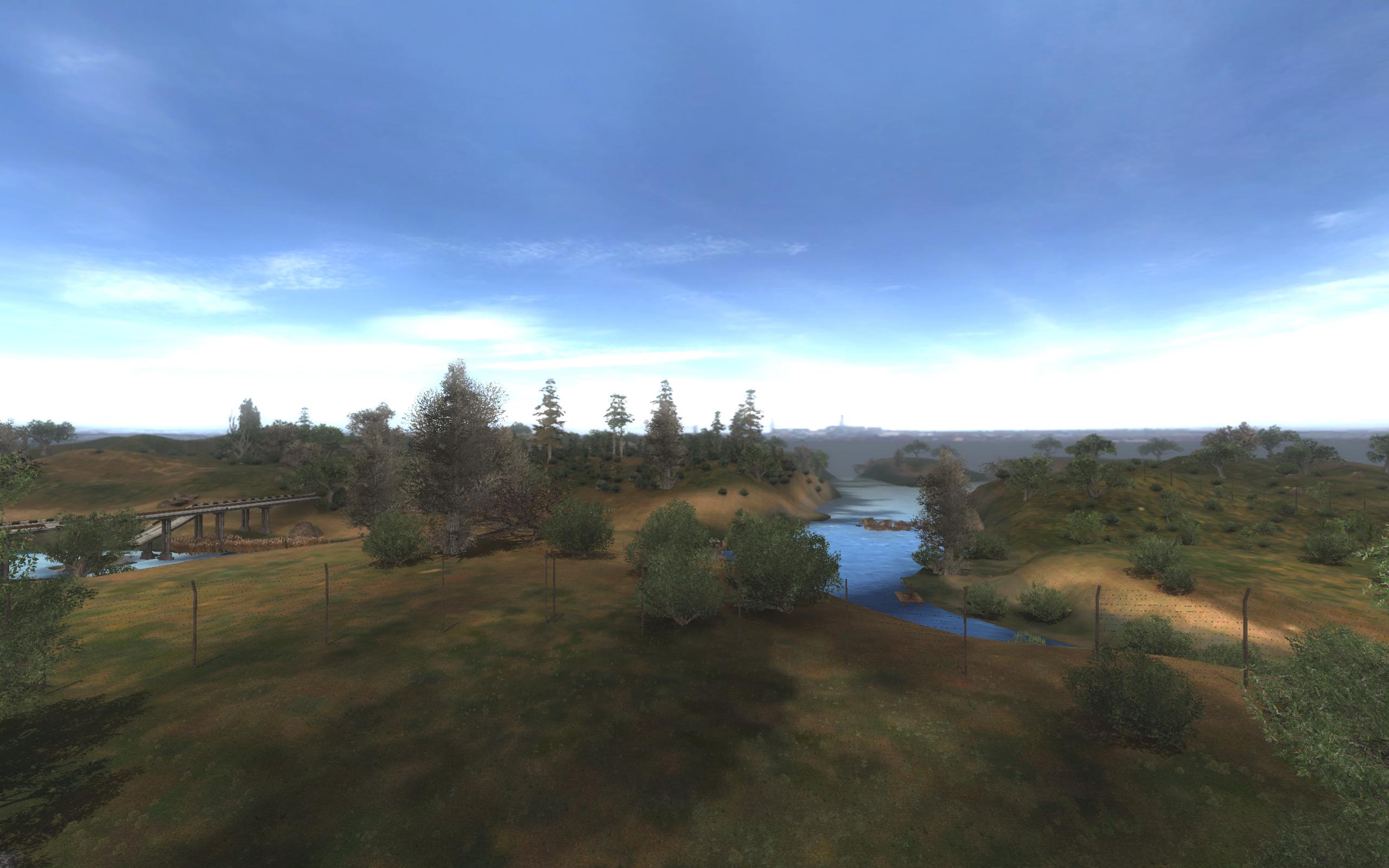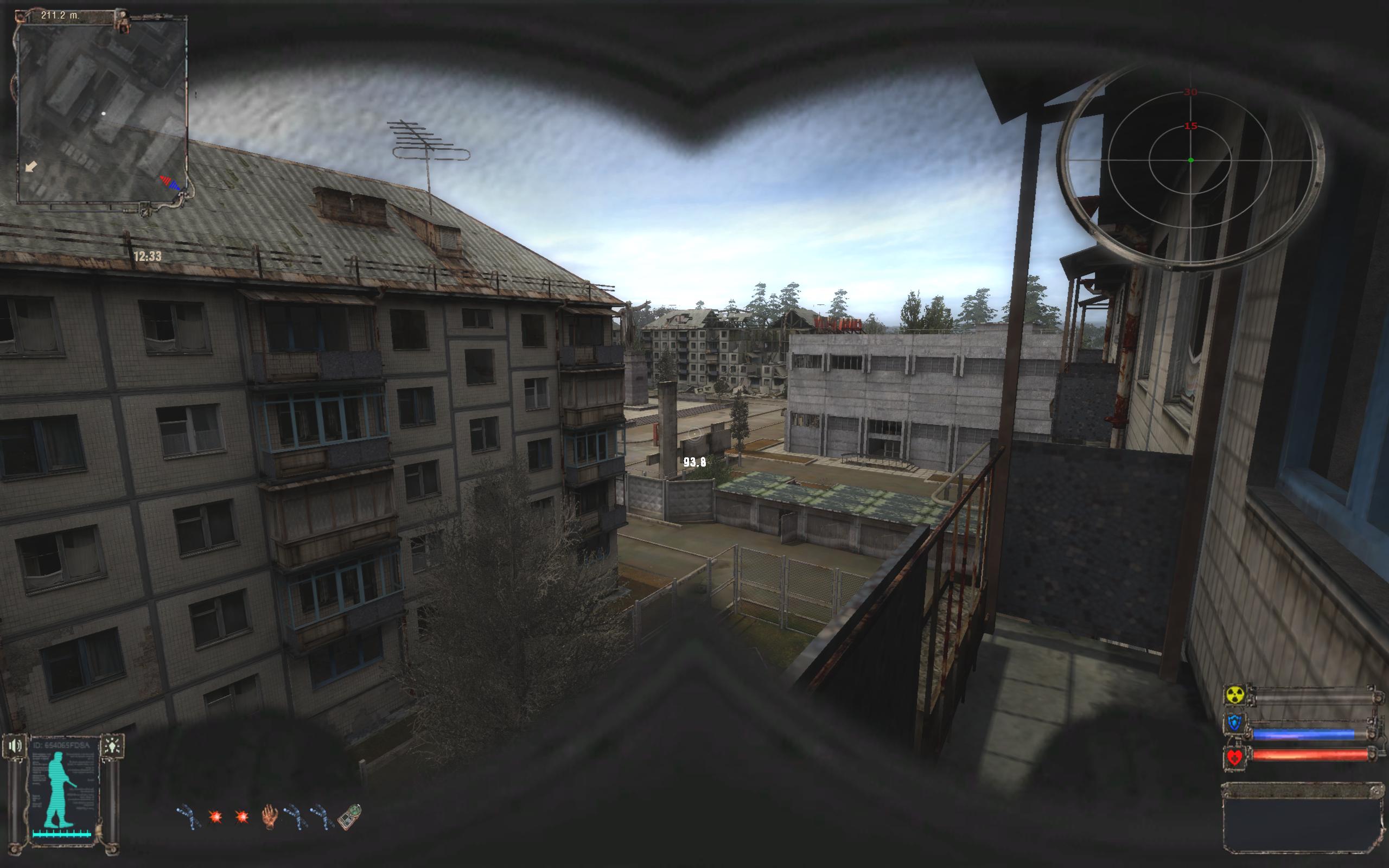 Right… I seem to remember you asking me about something last night, though I can't recall… Ah, got it. You wanted to know why it's only our eggheads messing around in the Zone. Curious why the foreigners won't show up, even though there's enough stuff here for thousands of Nobel prizes… Alright, let's see. First of all, what the heck do they need coming down here for, when they can simply pay some of our guys and get the results on a silver plate? Second of all, they've actually been here themselves, and quite a lot of them, too. It's just that in the last two years these gringos have been badly scared of going into the Zone… There was this incident, you see. So now they stick to buying loot and information. And they're paying pretty well, so many loners work for them, and the looters, too… What, haven't you heard this story? C'mon! The whole Zone was buzzing about it, and you mean to tell me you haven't heard? Ah, what the heck. There was this large expedition, you see. The scientist alone counted about thirty, people from all over the world… All stars, you know, big shots and stuff… They were all rigged out: all premium-quality gear, heaps of it. Had a whole platoon guarding them, and a couple of our guides. So they all got onto their APCs and took off. Well, what happened then? Came back about a week later… Twelve people in a wreck of an APC. They got as far as the spiker by the Rotten Forest when they fell into an ambush… The looters… Oh yeah… The bastards couldn't care less where you come from… Finished off almost everyone. Only three people managed to get out across the border line, two stalkers and one egghead. The latter went bananas from all the excitement, so they had to send him off to a nut-house. Now he's writing a book about the Zone I hear. The stalkers didn't seem that bad. Must be down to the experience, we thought. Except… I guess they also lost it in their own way: One of them took off to the radar and vanished, the other one went back to the Big Place. And the rest were taken by the Zone. Ever heard about Station Thirty-Two? That's where they all bit the bullet. It was all quiet at first, pretty much normal… They'd be reading their meters, taking samples, poking their gear into anomalies… And then they all started going nuts. Every friggin one of them. Everyone slowly going off their rocker. One of ours, the one that retired eventually, told me about it… Some actually ripped their own throats open, others would smash their heads against the wall, and some would simply… Gun in their mouth and… And then the beasts started swarming all over them them. Those few who were still sane enough barricaded themselves in the house. You get the picture, right? Dark night, all the local beasties outside, and people going nuts one after another inside. In short, in the morning those who still had it together broke out of there somehow. Went straight on, even got caught in some anomalies… Got to the Rotten Forest… But none of those who had been left behind have been found. They say loads of controllers were recorded in that area. That's how it was… Since then, no one goes anywhere near Station Thrity-Two, and the foreigners steer clear of the Zone…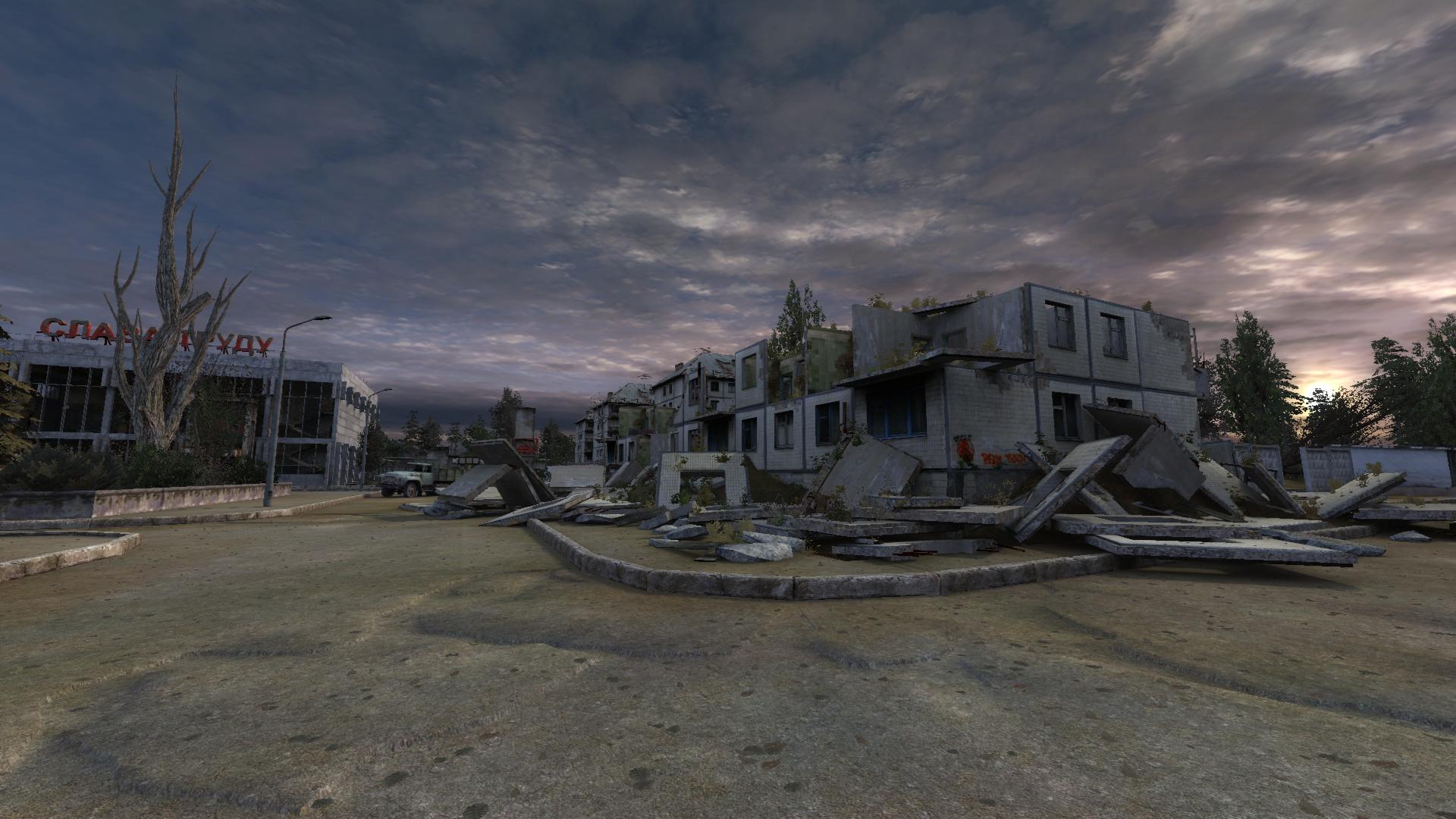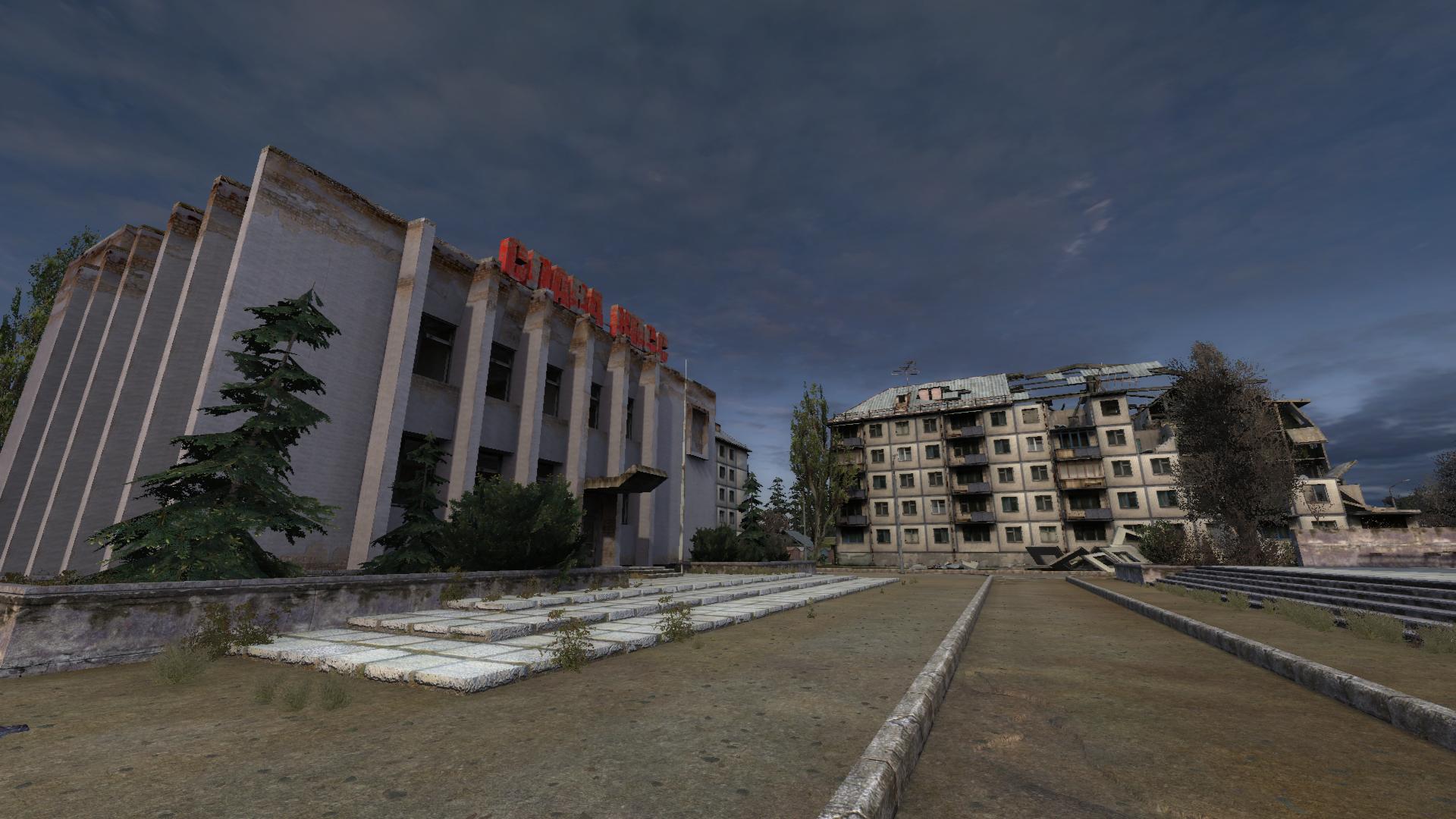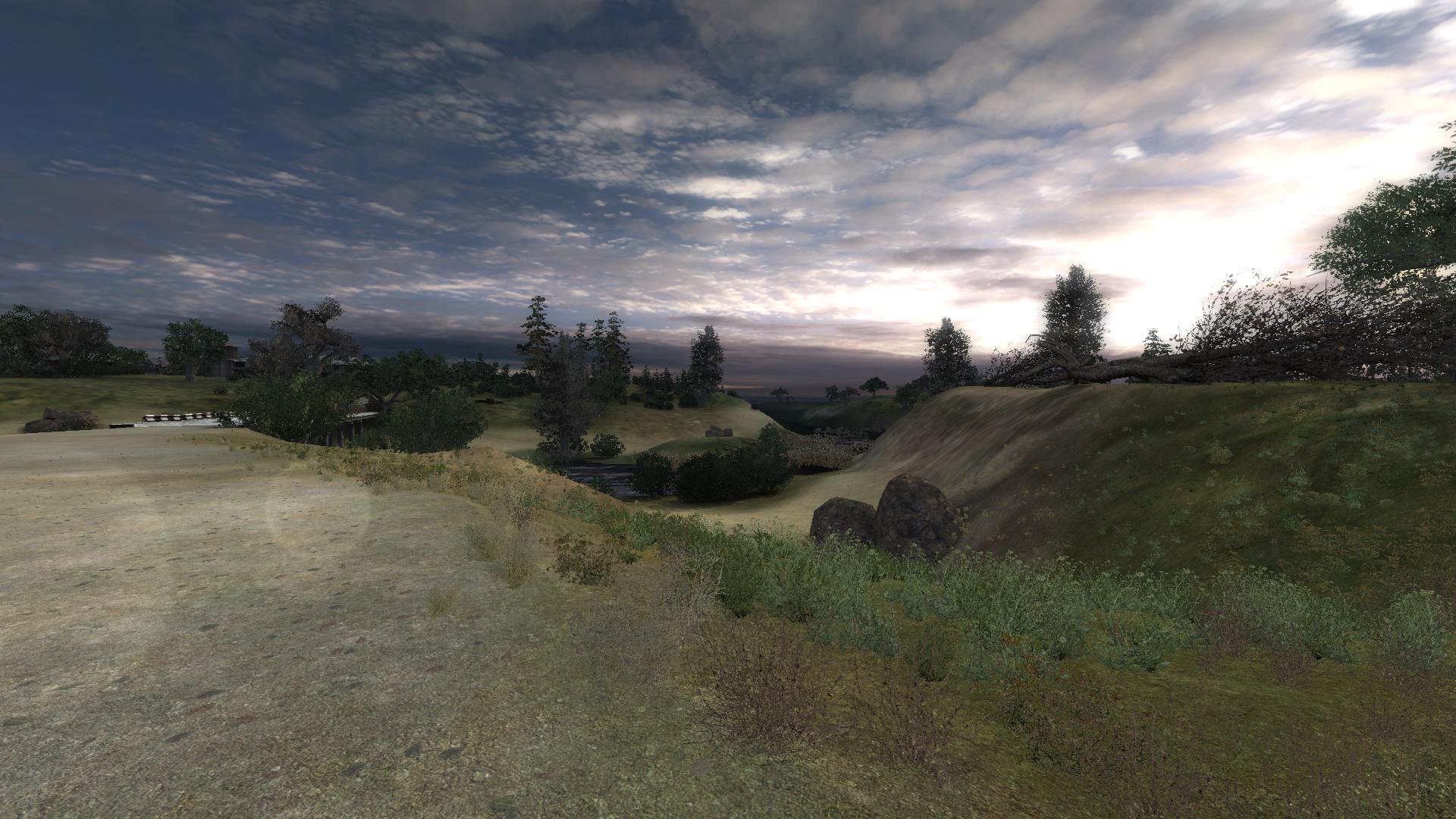 So don't be enchanted by City's beauty - it's a VERY creepy and dangerous place. At sunlight it's pretty quiet, but then night touches town, you have only five minutes to escape to shelter or you will be trapped inside it all night long with all of it's horrors.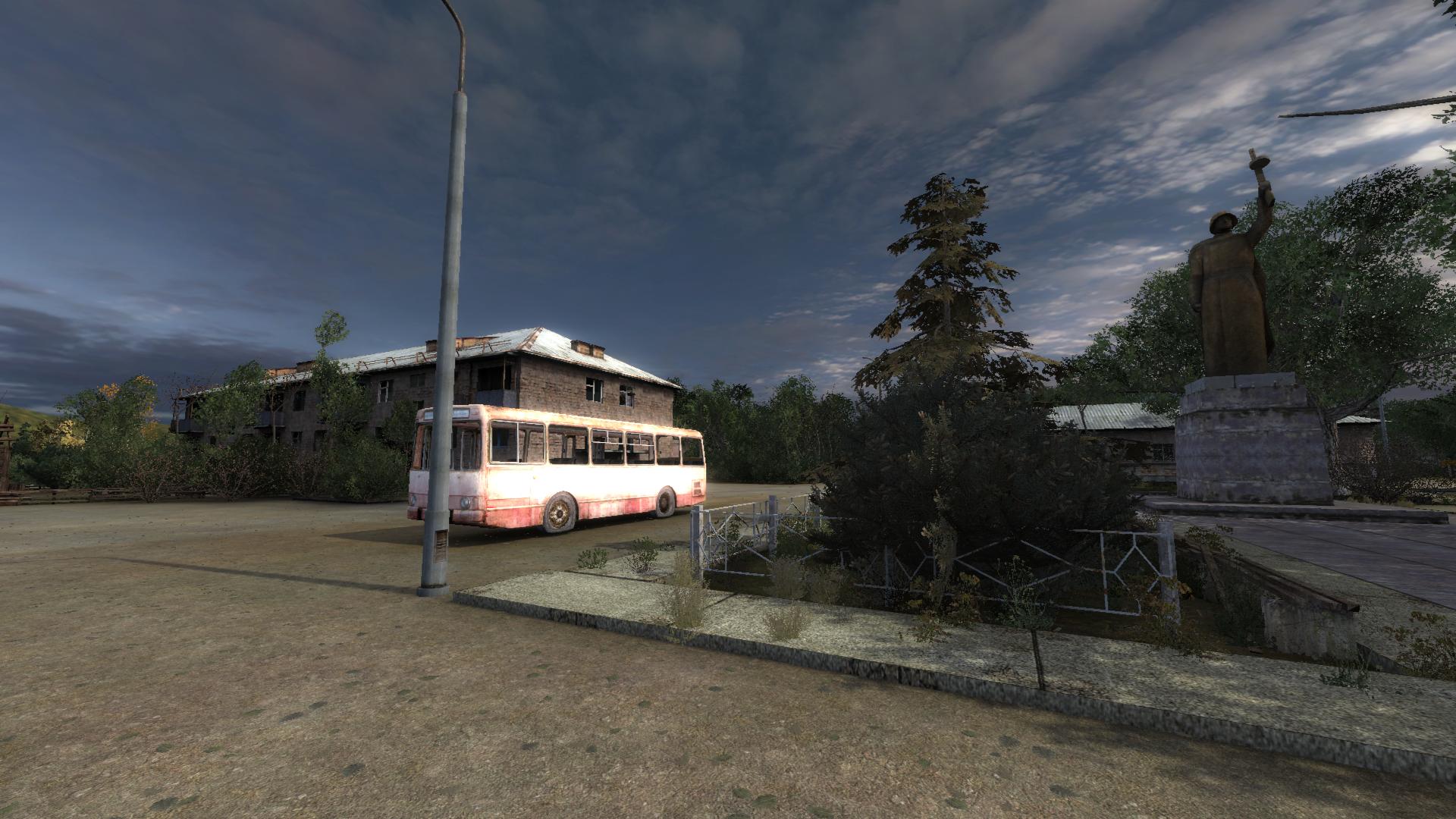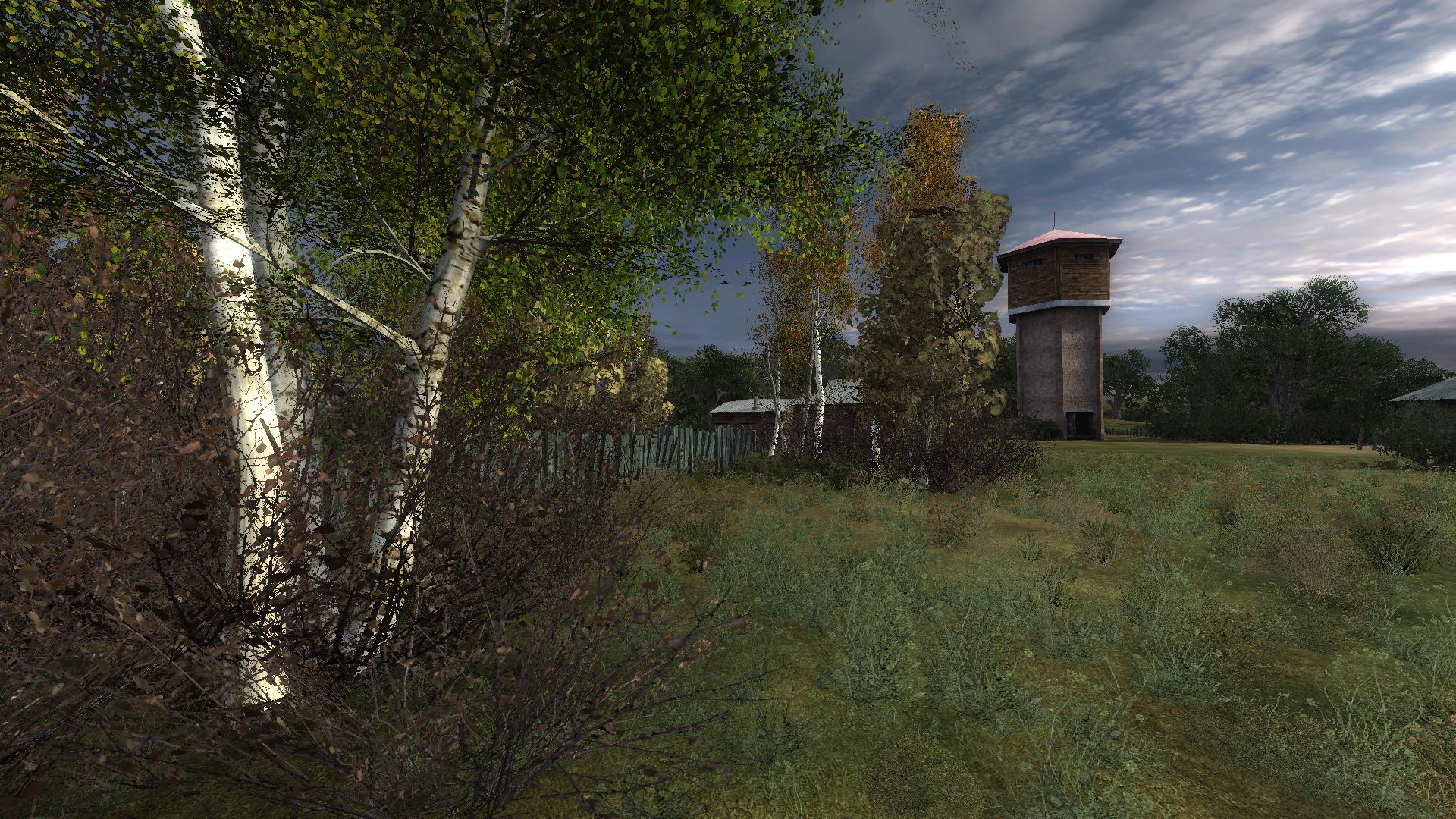 3. Dark Swamps.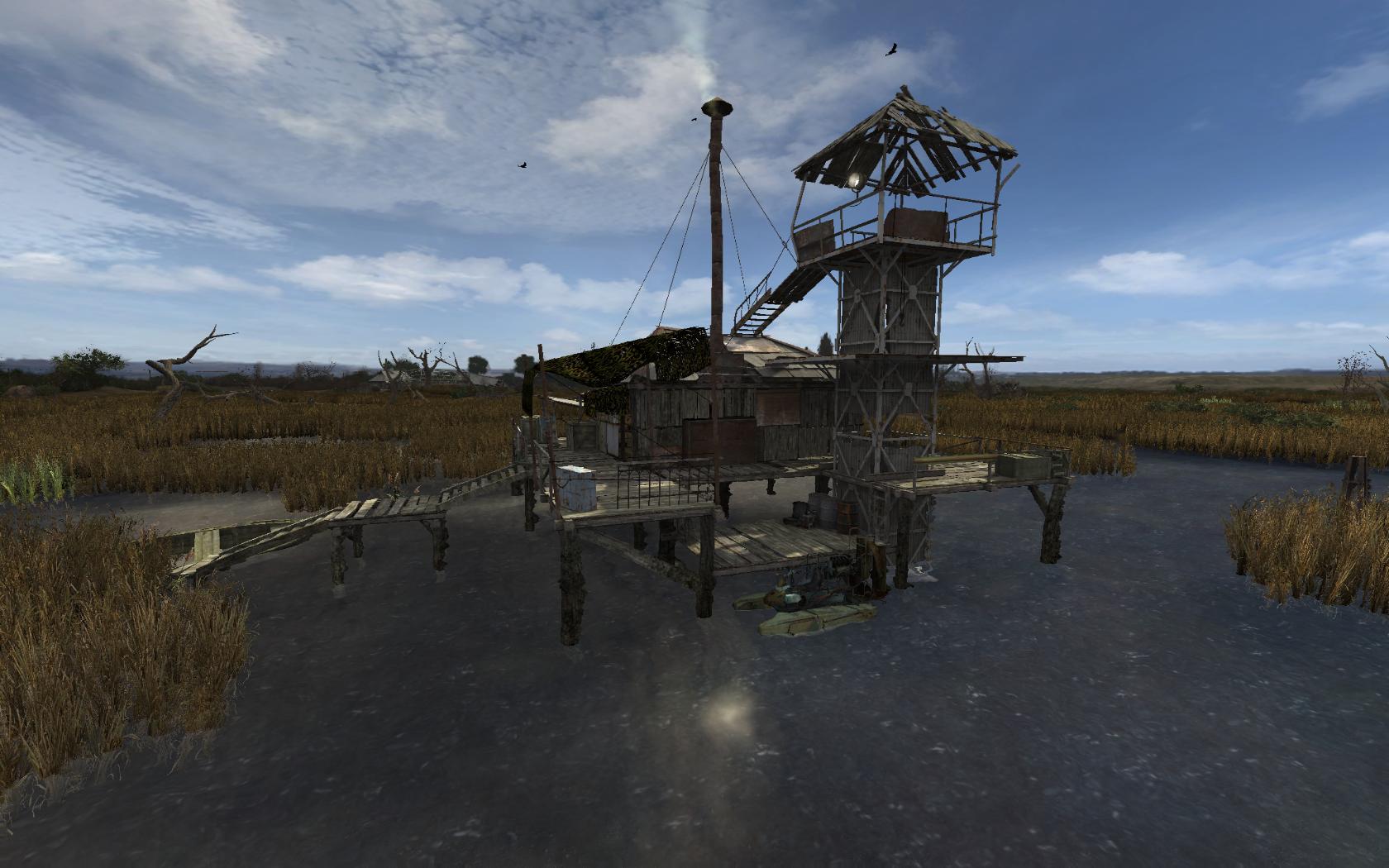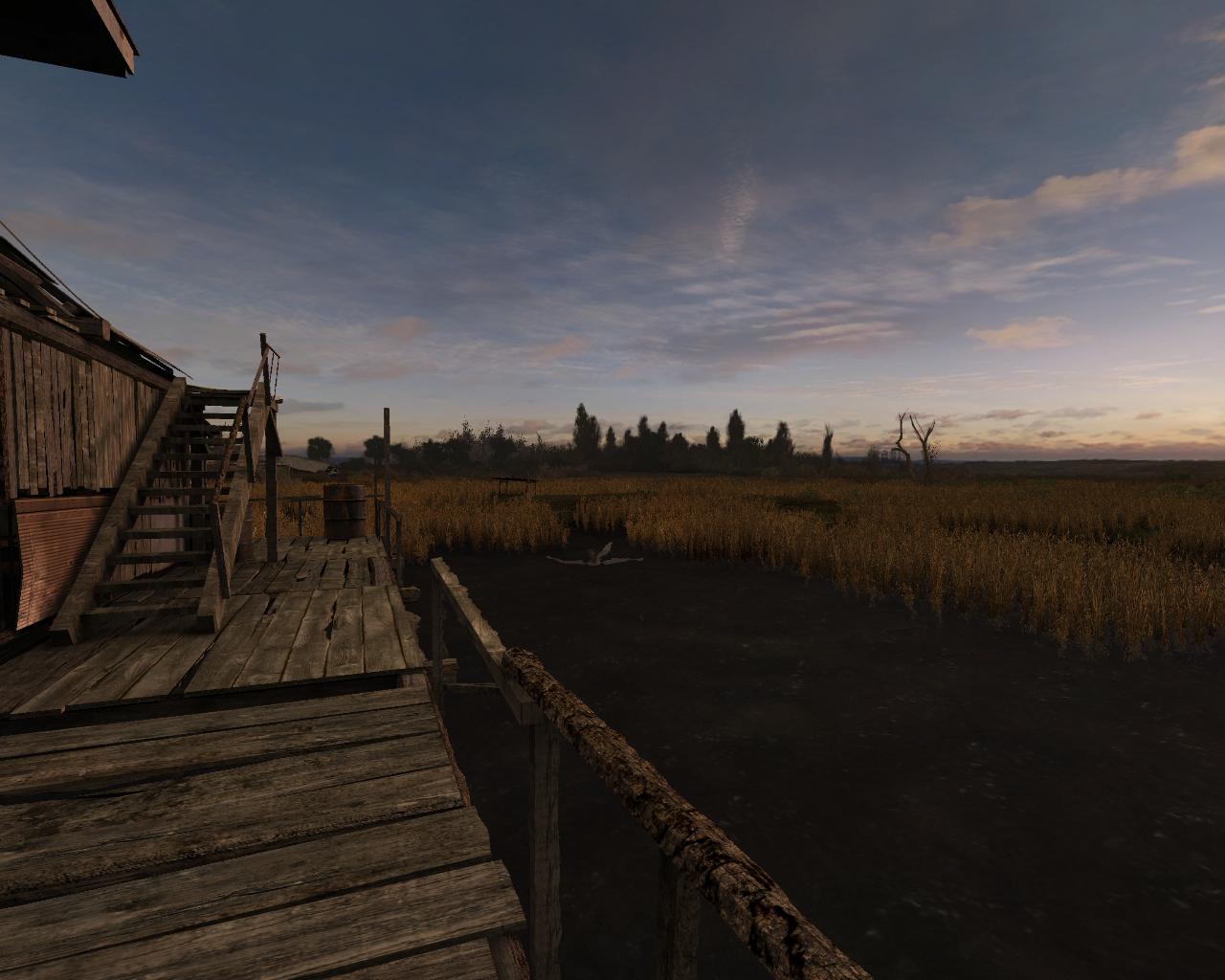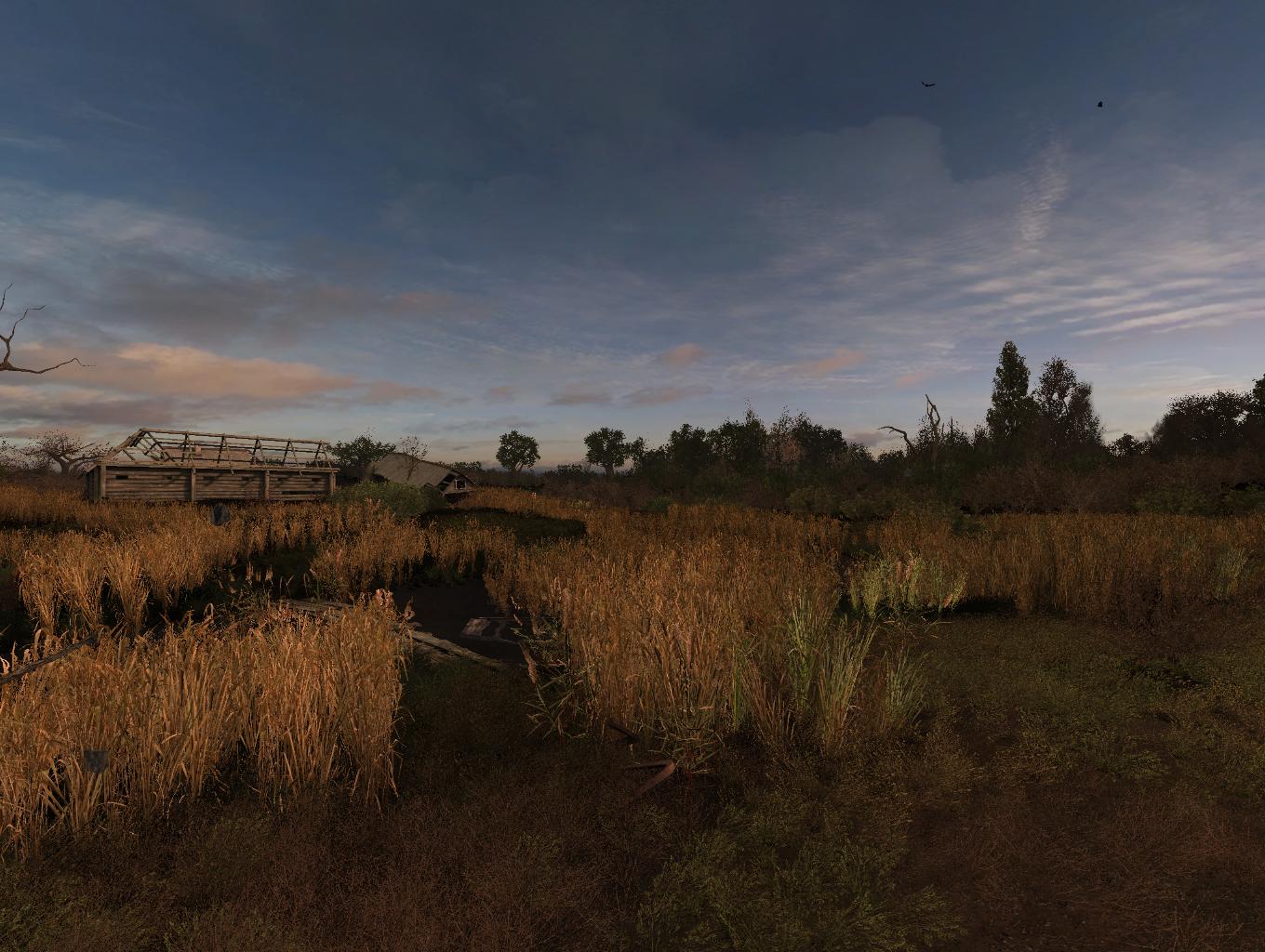 This is the place there Swamp Doctor lives. Pretty quiet but interesting location. Note what this isn't location from Clear Sky, it's much earlier version, heavily modified. With our new soft water shaders it's looks really great.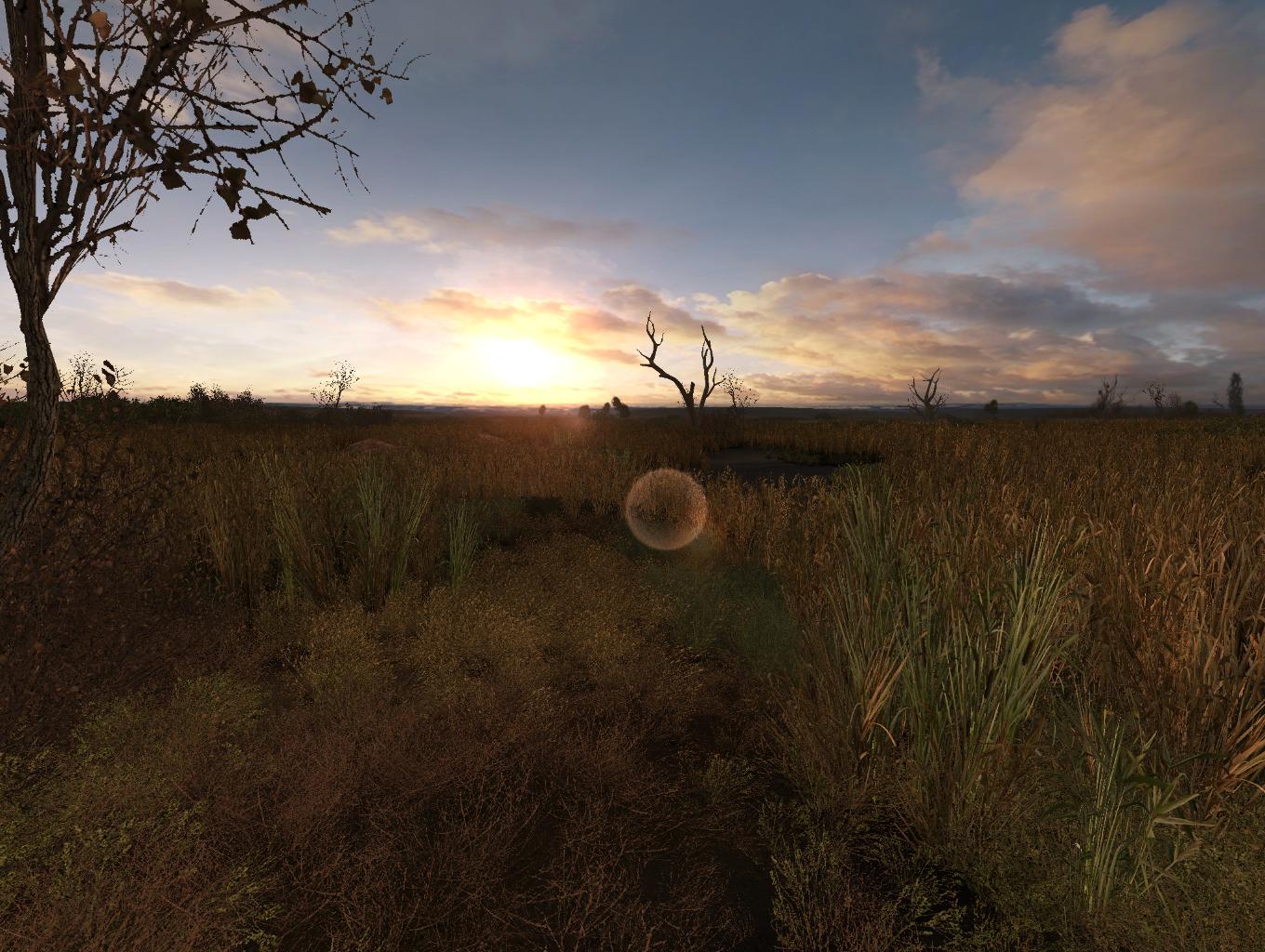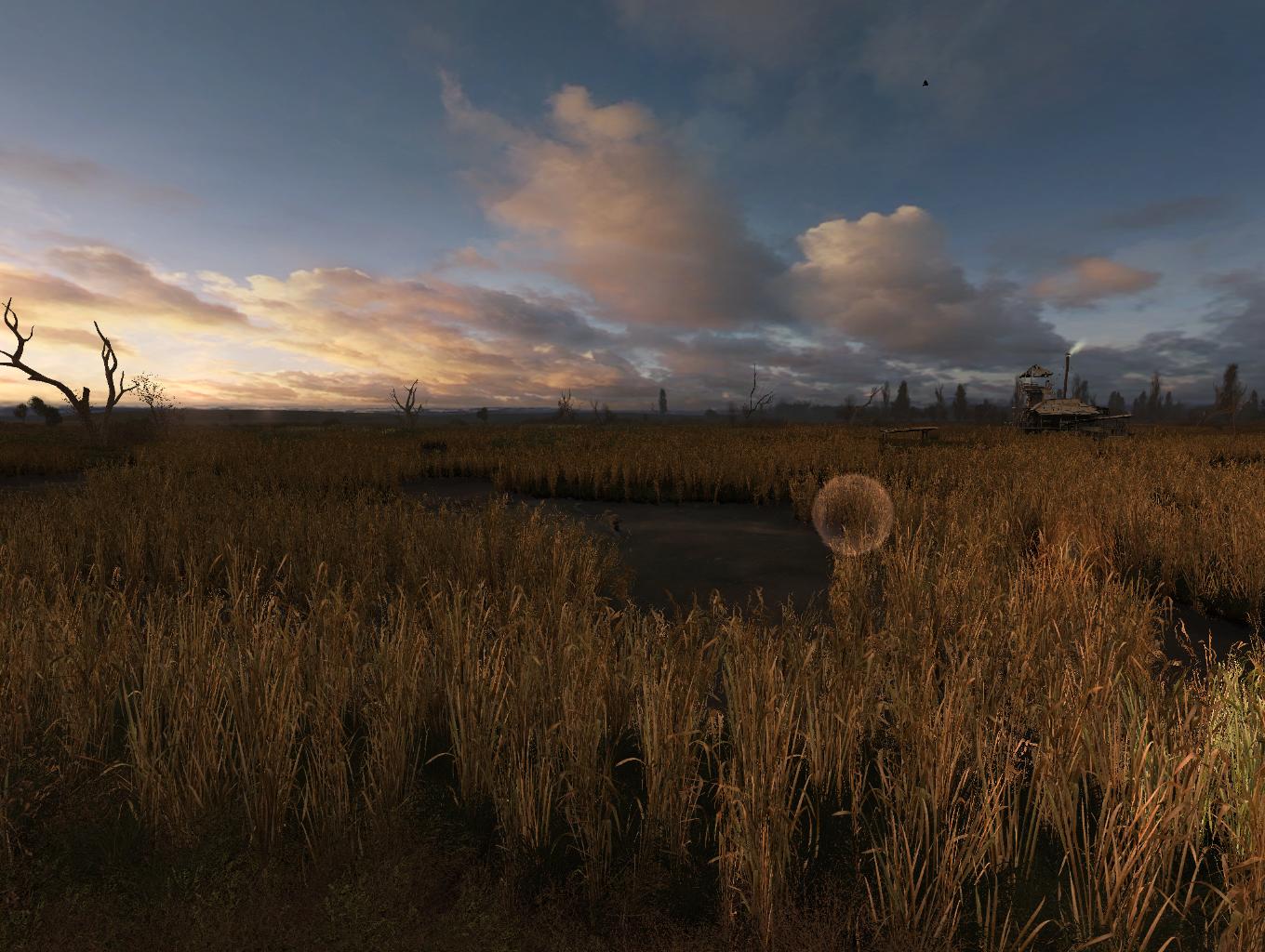 4. Generators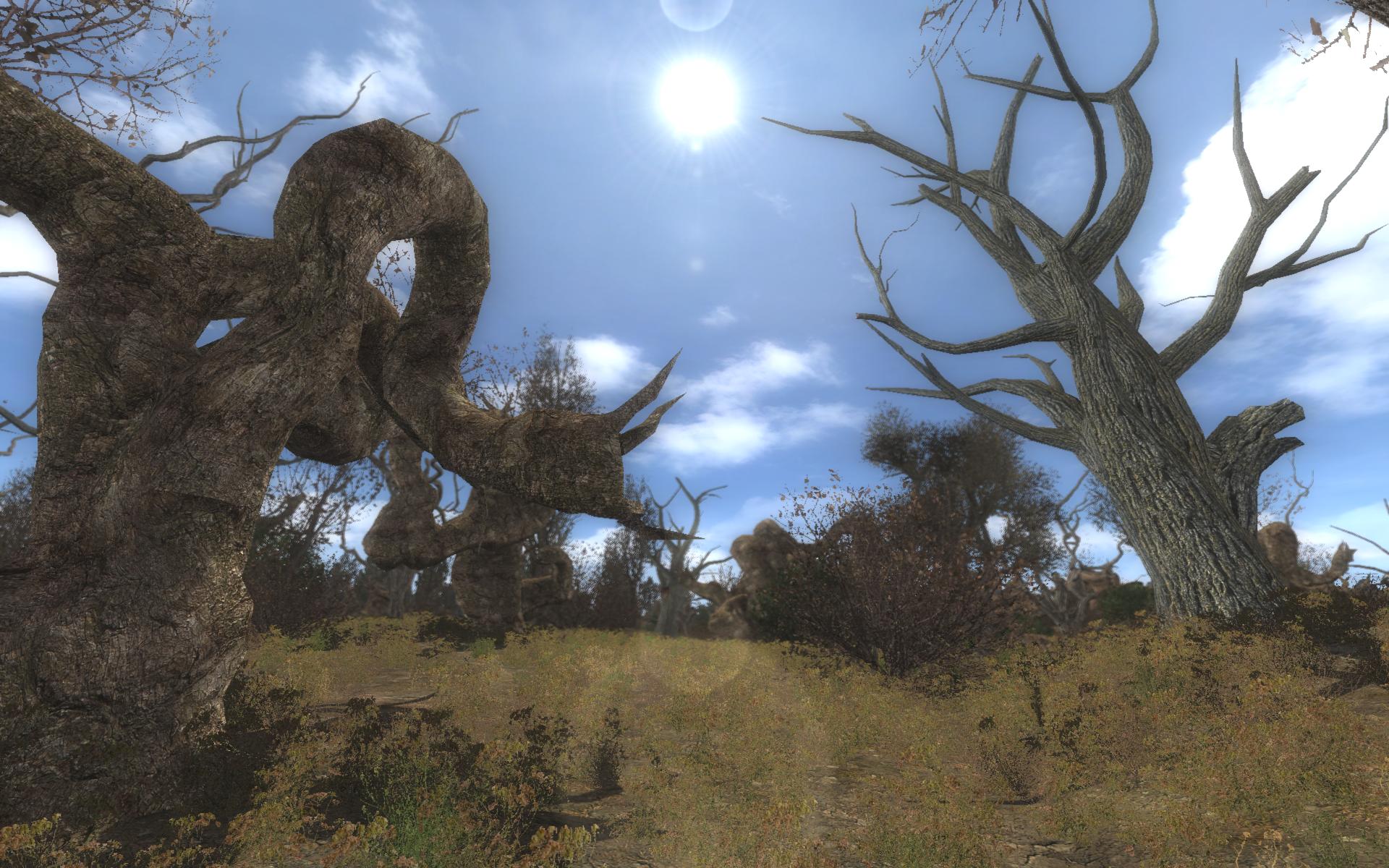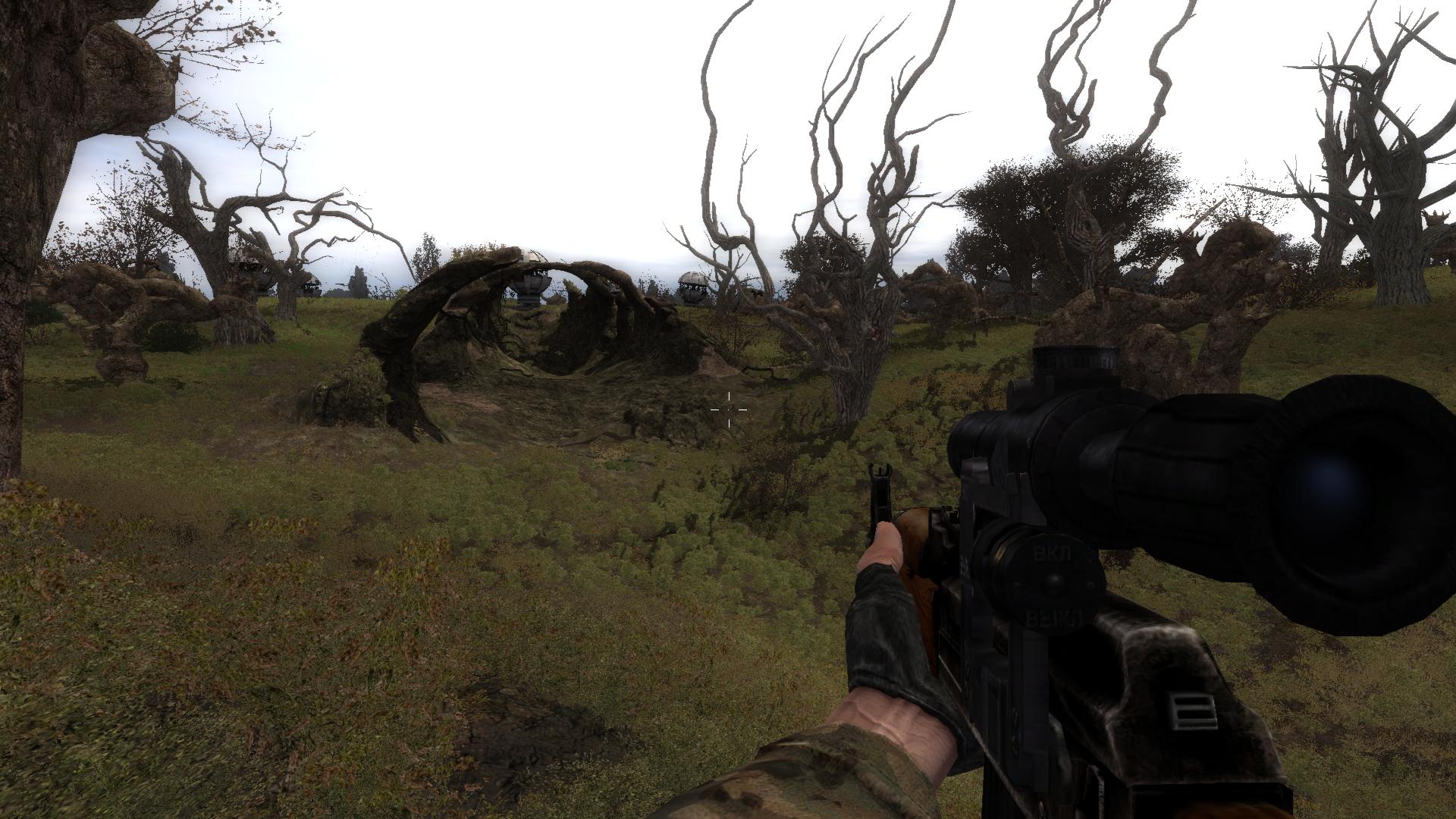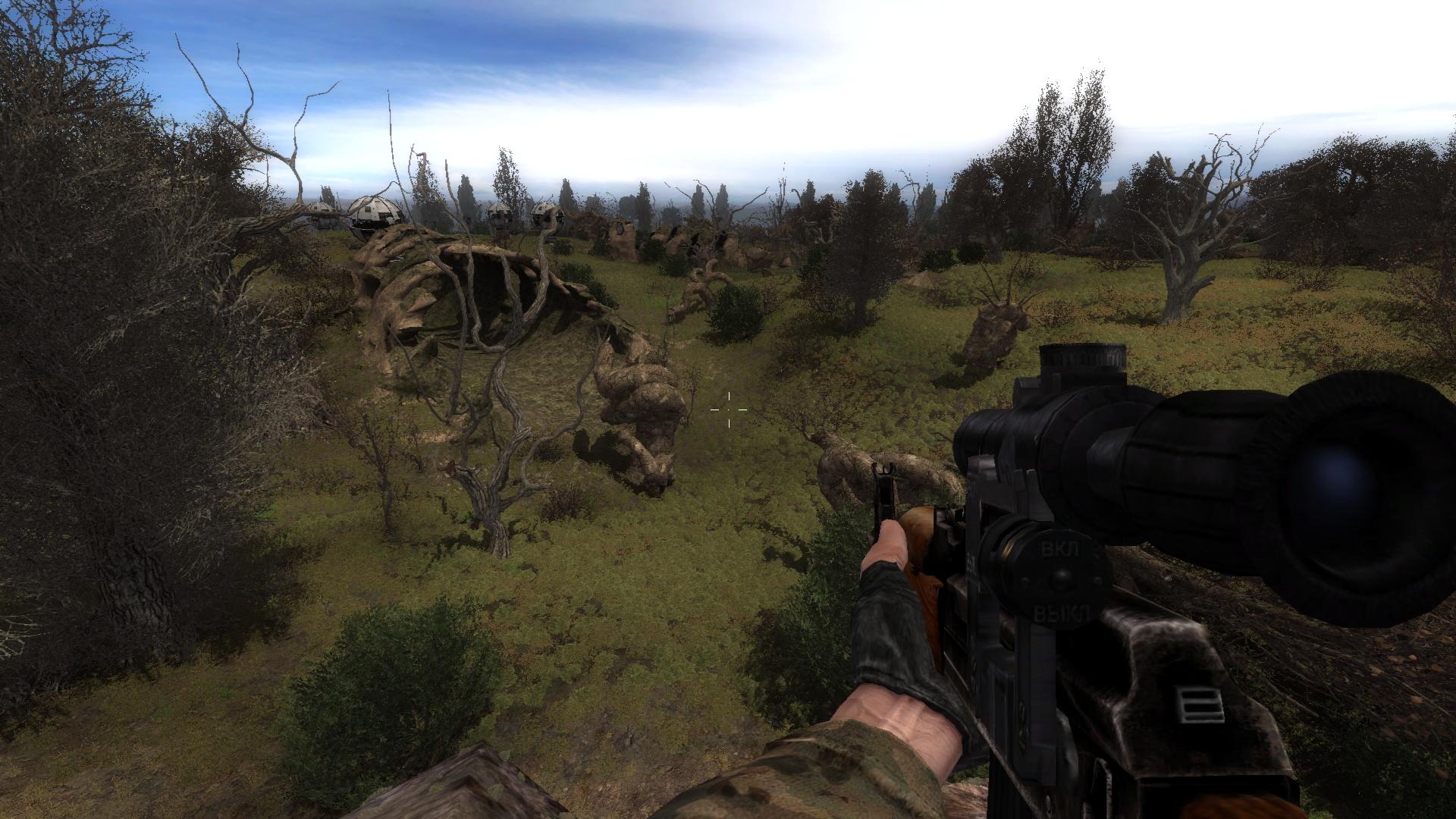 This is a key location of the Zone. Right in the center of it there are big generators, which connecting our reality with noosphere. Beneath this location are control lab, in which members of "C-Consciousness" lies in theirs capsules. Location are heavily guarded by Monolith fighters and will became a scene of game's final battle.
Also in game you can find a small hidden secret location.
That's all interesting news for now, we still have to make a lots of quests, and great amount of work with weapon and NPC models, but now, at least, I can say what our epic long-term construction, named OGSE 0693, beginning to look like finished building, instead of look like blowed up construction site :-)
So stay tuned, I'll post more updates as soon as some interesting happens.