I'm sorry things have been taking a bit longer than anticipated. The thing is that Off Limits has been in development mostly by two people and to get things done it can take a while! As mentioned I wasn't planning this third map but since it was final at some point a few years ago before we changed our game play this level wasn't that big of a task to bring back up to date for this release. In the end I spent about 2 months working on it which isn't that bad considering the amount of work I had on Russia and Styx.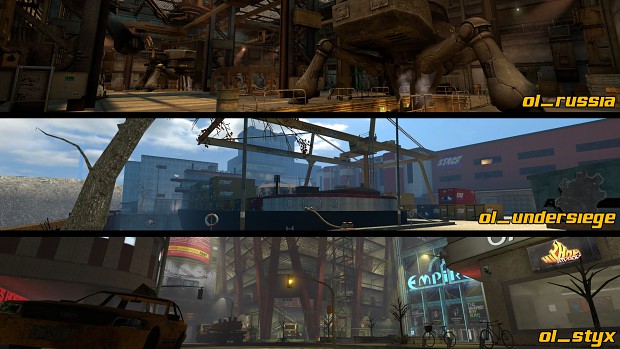 I also updated my Guide with the minimap icons. As many things in Off Limits, I made these long ago but never shown them public and have never been explained. I hope they speak for themselves (otherwise bad design on my part! :) ). This guide update also shows the final minimap image of the last map ol_undersiege, which as you can tell is quite big. It shows how an initial rush at the start of a game could look like.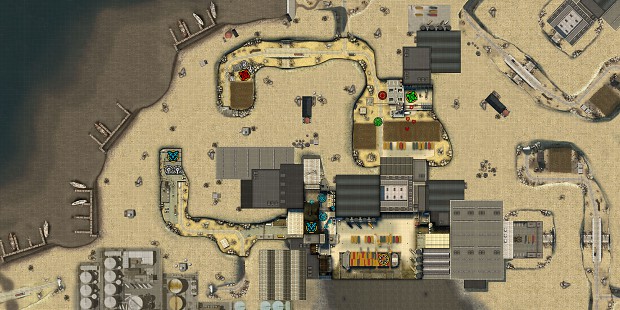 I made a quick video showing some of the main areas in ol_undersiege. I just ran around and recorded some areas quickly to show. This video should give you some idea of it's size.
And here are some screenshots of the final areas I've been working on since the last update.
The last items on our list is what we're working on now, I can't say exactly when we'll be done with them but I think/hope we will still be able to release it this month! Maarten is adding some final updates of code and fixing bugs. I myself need to fix some animation issues and fix up some last remaining visual issues.