It's been a very busy last few months for me. Finishing ol_styx was my main priority up until a few weeks ago. I've then started looking into the weapons which were in serious need of polishing. Today I can say our weapons are finally ready for a first release, both view and world models.
We also had a vehicle bug that was there since we moved to the Orange Box that proved to be a difficult one to fix, but today this one also became a bug of the past. Things are progressing nicely and I still think we'll get the game ready by the 24th.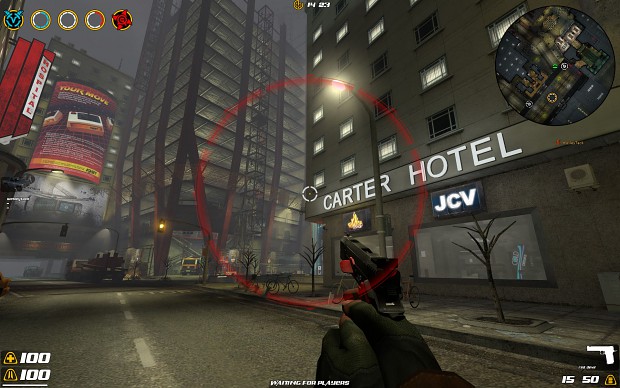 As things get closer to the end I keep updating our guide as well, today I added the regular player HUD and all it's features. You can check out the guide here.