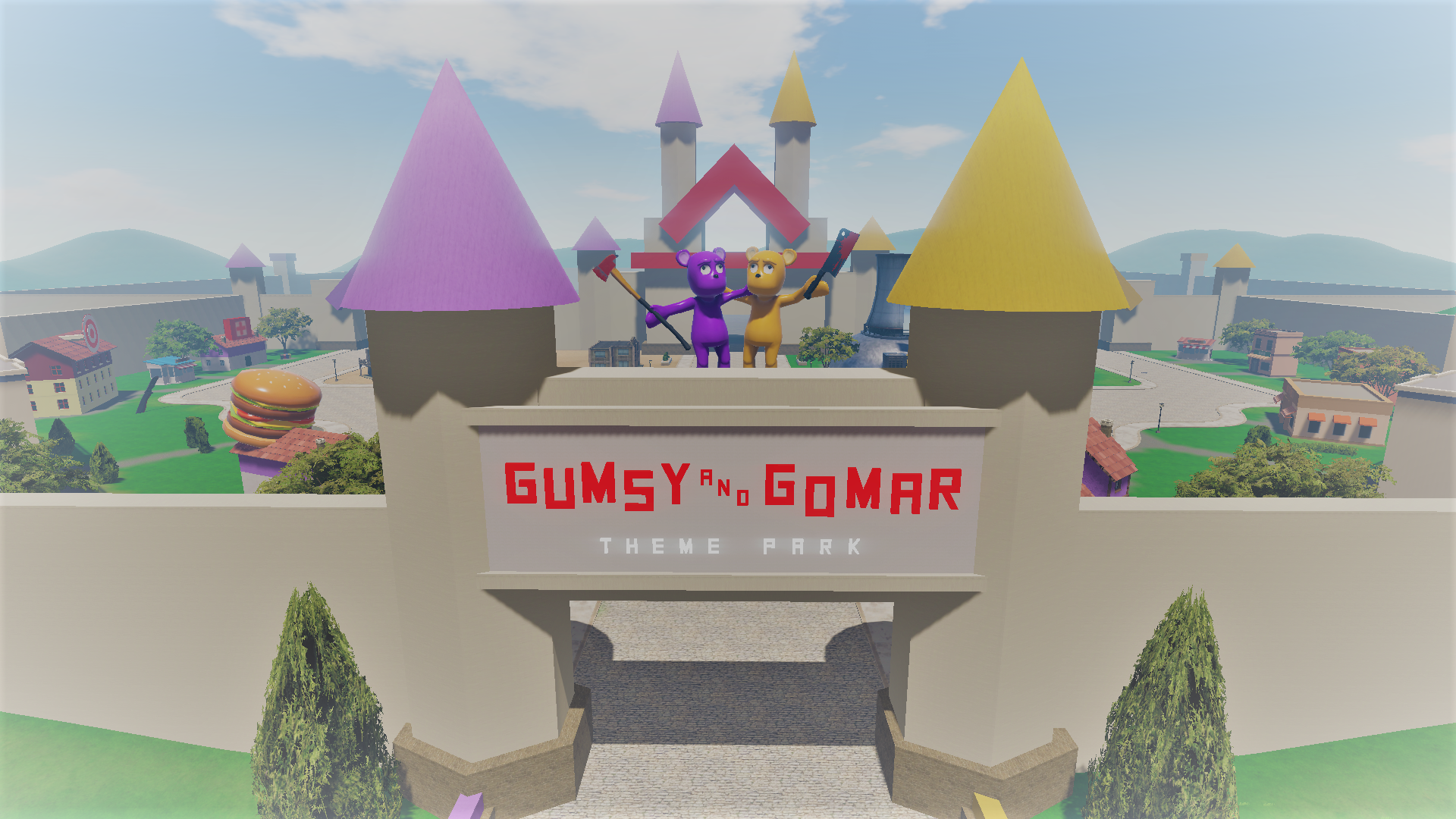 Welcome to the G&G Theme Park
Version 0.4.4 of Guts and Glory is up on Steam and the Yang Family has finally reached their destination: The Gumsy and Gomar Theme Park! Can you complete Car Parkour in 1 run?!? It will put your car driving skills to the test.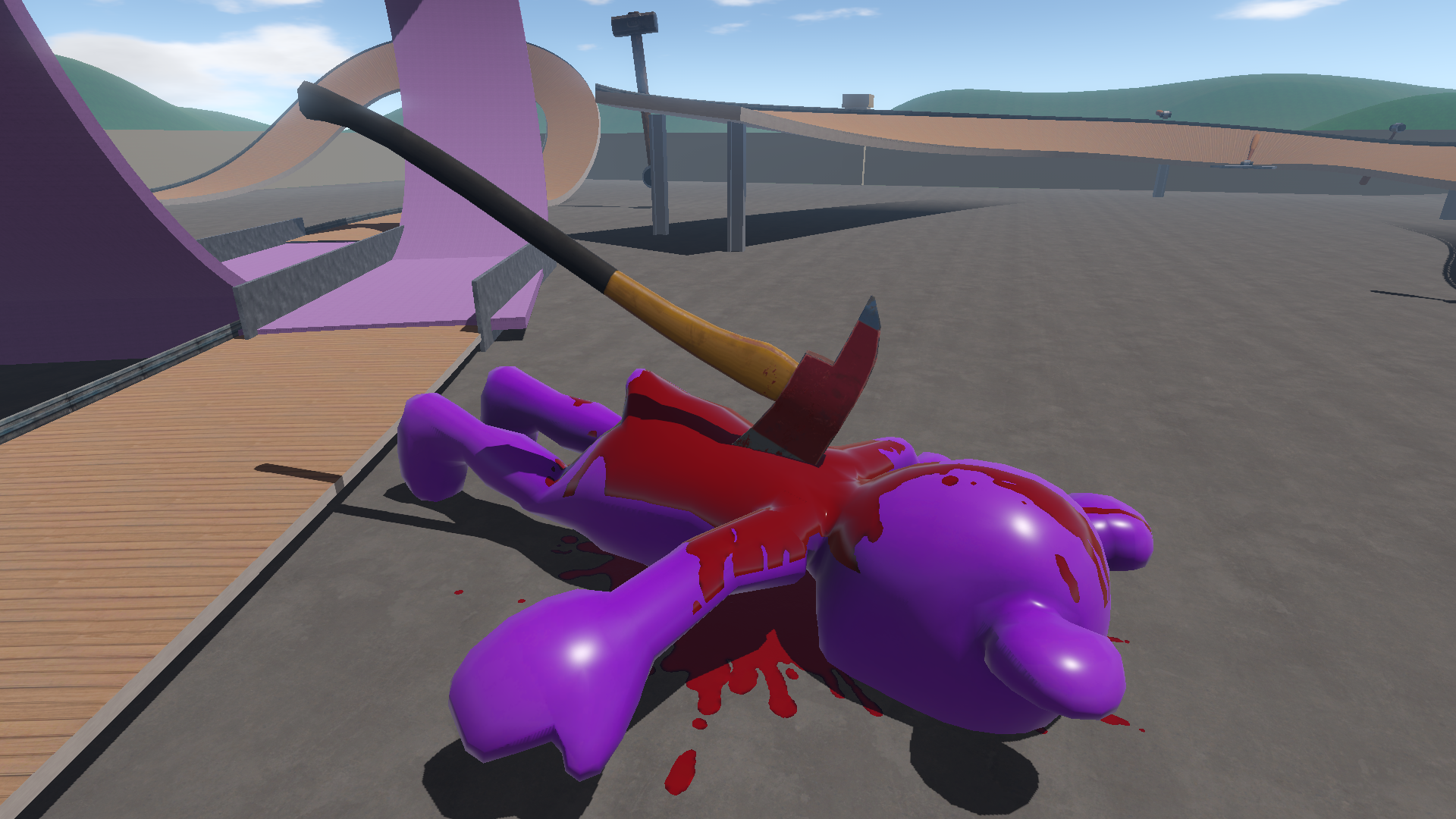 WTF is Gumsy and Gomar?
Gumsy and Gomar is the most popular children's show on television, dedicated to teaching kids about safety—by demonstrating all the things not to do! It's kind of a parody on Itchy and Scratchy from The Simpsons, as well as poking some fun at Five Nights at Freddy's. It's a weird and crazy map...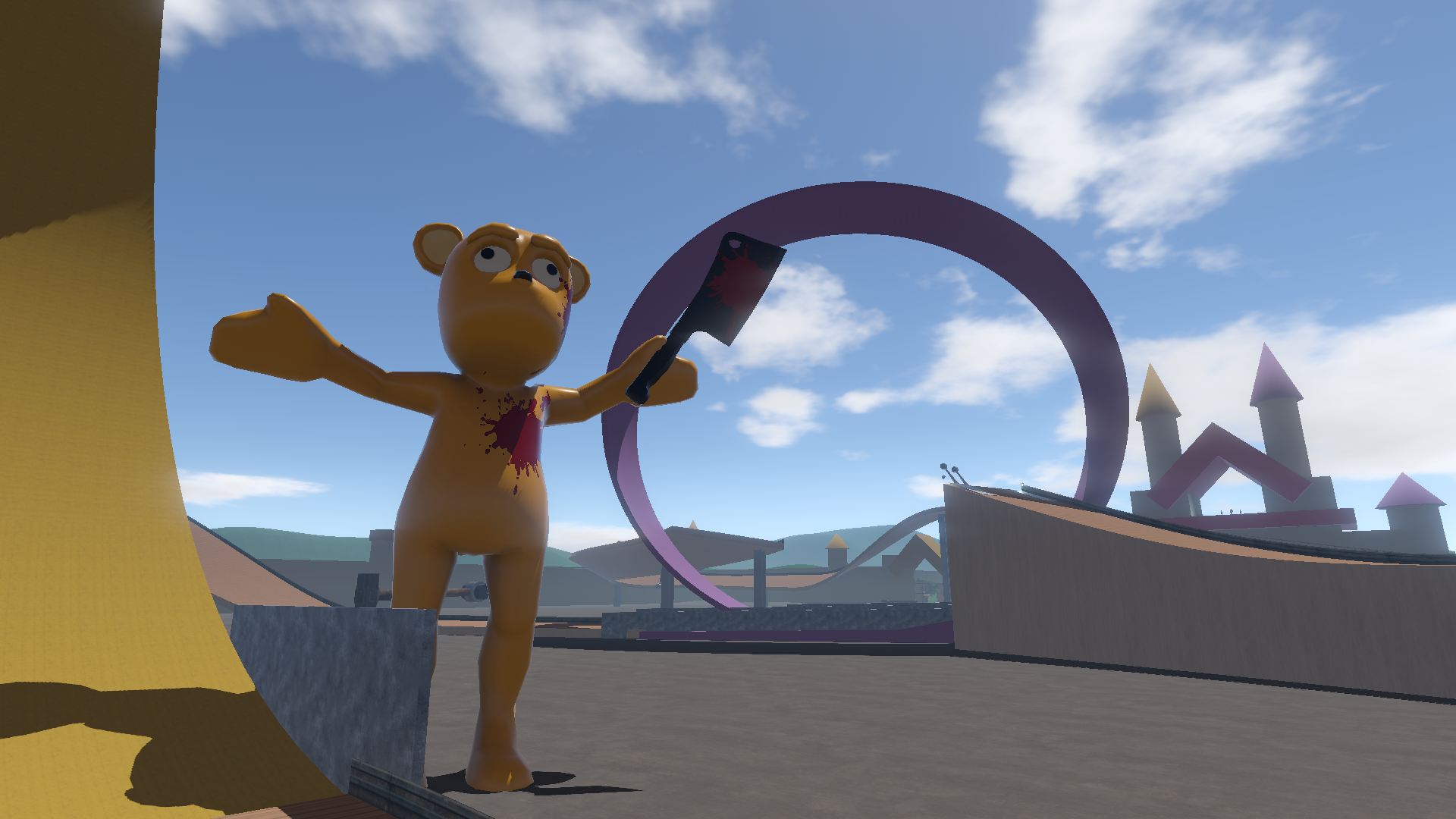 ...but more than anything, it's a good excuse for me to add wackier content, like over-sized baseball bats, giant sledgehammers, and The Blender from the original Yang Family Demo (part of the Kickstarter rewards).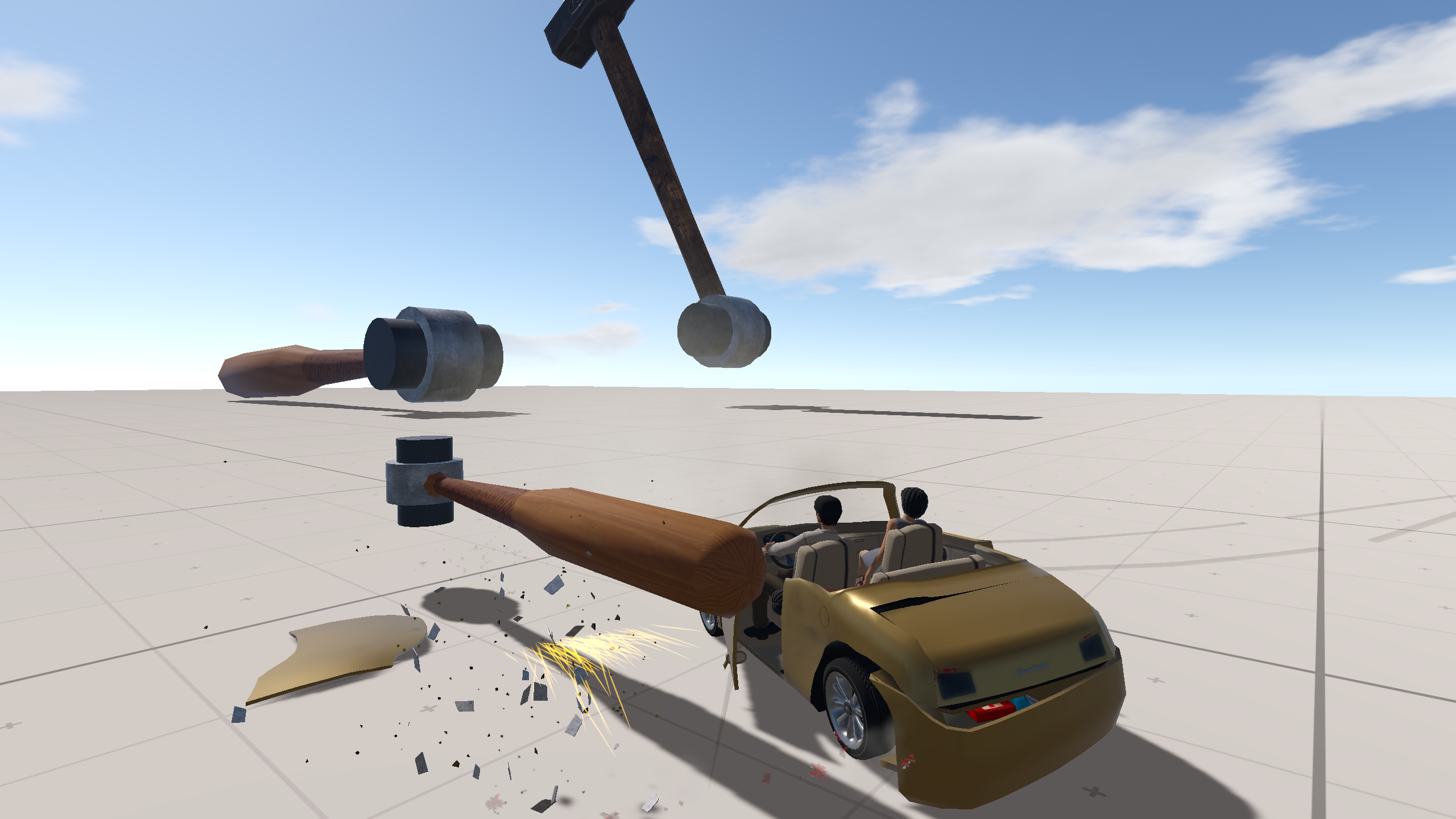 During development, I noticed a few bugs in the car damaging system and fixed those as well. Now the Mezooki 600 can get smashed into a nice little pancake and banged apart more naturally. I increased the frequency of some physics calculations as well, to reduce the likeliness of characters getting stuck in the seats during a hard impact or other sudden forces. It's still not perfect, but I'm trying to maintain a balance between good performance and physics accuracy. I want to keep system requirements as low as I can, so lots of people can enjoy the game.
I also received a few requests to add Flip Pads to Guts and Glory, which was actually a little trickier than I thought it would be. I had to make them thin enough to easily driven over, but not "break" the physics on high speed collisions (thin objects don't play well with the physics engine). In the end, I'm pretty happy with how they turned out. The Flip Pads create some interesting new game mechanics that I've only started to experiment with... but I'm sure the G&G Community will find a whole bunch of interesting ways to abuse them!
Community Content
There are now over 300 custom tracks built by the Guts and Glory Community!! These range from your classic "cone runs" and "spike falls" to some very advanced and difficult challenges. I'm surprised by the new ways people have figured out how to use the Level Editor--many things I didn't even know were possible. I can only imagine what they'll do with it once it's finished.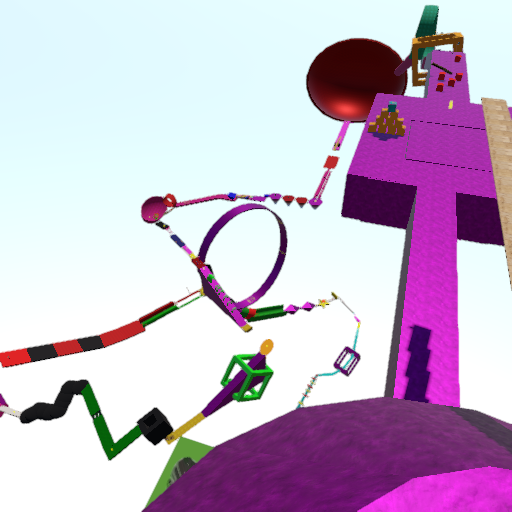 Don't Look Down - an epic Community track
One of my favorite discoveries in the Community is Don't Look Down. This track was very creative and super challenging (maybe a little too challenging in some parts). He even discovered some ways to trick the game's physics items into becoming traps along the path. Very fun!
Another impressive creation is Trendkiller. Playable by 3 different characters, it has you navigating your way through a treacherous mountain trail with hidden, multiple paths and a nice finale. You can tell this dude took his time making this gem for the community to enjoy.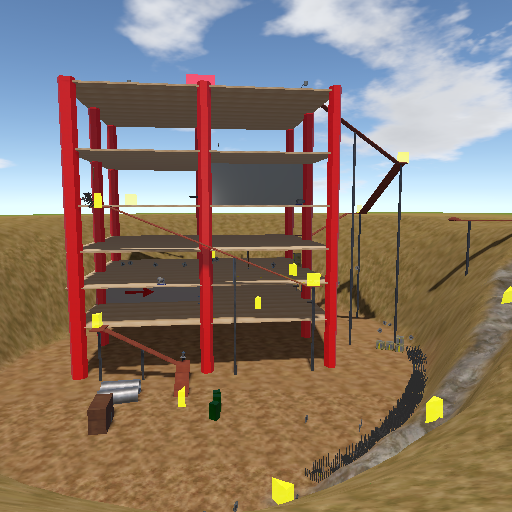 Bring your hard hat
These are just a couple great tracks I wanted to highlight, but there are so many more. Construction Site of Death is a wonderful challenge with a really hard but rewarding finish.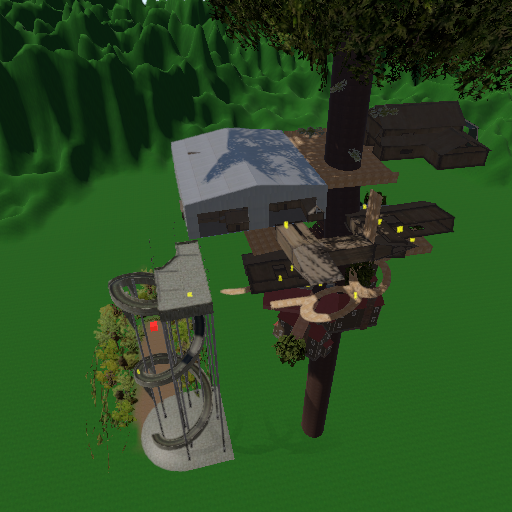 Last but not least, it would be a shame for me to not mention the list of over 20 tracks and growing contributed by power-user RevCat! Hedge mazes, rock climbing, and even a giant tree house can be found here. Several fun and varied tracks to play, but I'll let you explore them for yourself.
What's Next?
There are lots of new updates planned for the entire year, but many of them will be determined by the Community. Here's a rough outline of things to come:
Workshop Content Update (30+ new items for the Level Editor; next week!)
Localization (Spanish, Chinese, German, Russian, and more)
Linux version (finally... I know)
More Kickstarter Rewards :D
LawnChair Larry's update
And then __________ ?
Check it out!
Come and join the Community while the game is in Early Access and help shape the future of Guts and Glory! I'm actively involved with everyone and do my best to incorporate feedback into updates.
Thanks for checking out my game!