O
k, Now it is your time to provide a major influence on the mod! we have made 2 different obelisk models (one which you have seen) to put into our mod. We are going to leave it to you to decide which one to use, the sleek one or the sharp one!! For Kane!!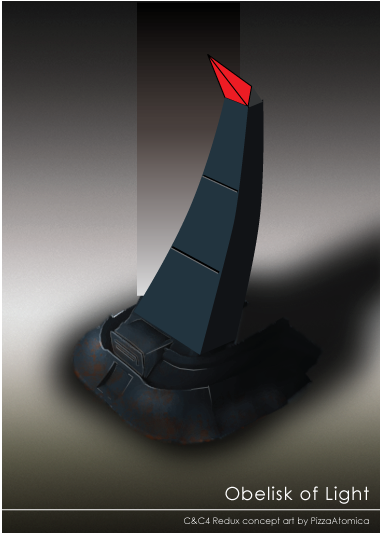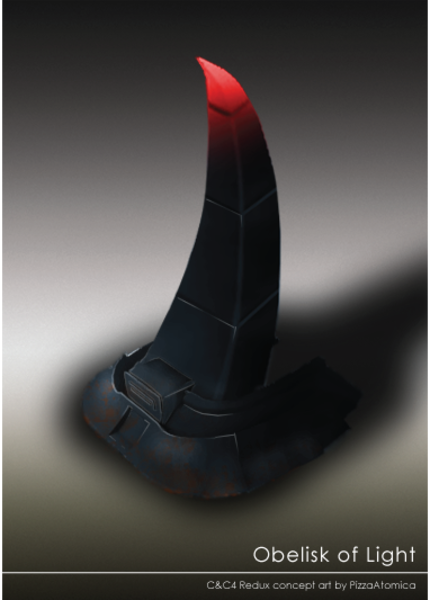 Sharp/Sleek
Votes:
Sharp: 7 Sleek: 22
We also have a new banner (Thanks to JPNyt from the C&C forums)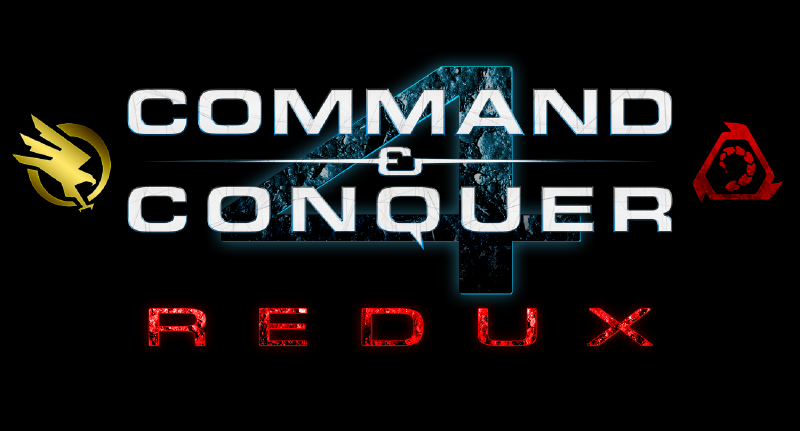 Finnaly, we have some new concept art!!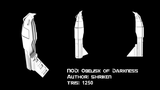 The Obelisk of Darkness is a base defence from Command And Conquer Tiberian Sun. "When GDI and Nod forces launched their final attack against Cabal's core, one of the things they did was to level the only working prototype of this technology. But all was not as it seemed. Before the beggining of the Fourth Tiberian War, it was discovered that a functional Obelisk of Darkness was captured and studied upon to learn its secrets by Echo, an advanced research project headed by GDI. This was discovered by Henry Liu, an undercover Nod operative. Kane then ordered the White Lady to steal it back from GDI along with the research. The data was then used to create a new Obelisk , Codenamed: "Anubis" Class VII Military Laser (100kW): which could attack air units such as the Kodiak and Orca Mk V and still be a dangerous foe for ground units such as the Crawler and Mammoth Tanks." - cnc.wikia.com
Our model trys to bring back the tall armed model that can simpily blow through enimy units, as this base defence would be Overpowerd + it would not fit it with the storyline. So this will not be released in the first version of the mod (but it might be in a mission or two!)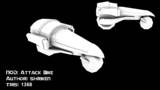 *Note that this is a VERY primitive model and that we have plans to improve it*
"It still carries two missile launchers capable of decimating GDI air incursions or destroying GDI V-35 OX transports before the cargo could disembark as well as weakening armoured spearheads. In addition, it has a sophisticated set of detectors, allowing it to detect any stealthed units or structures." - cnc.wikia.com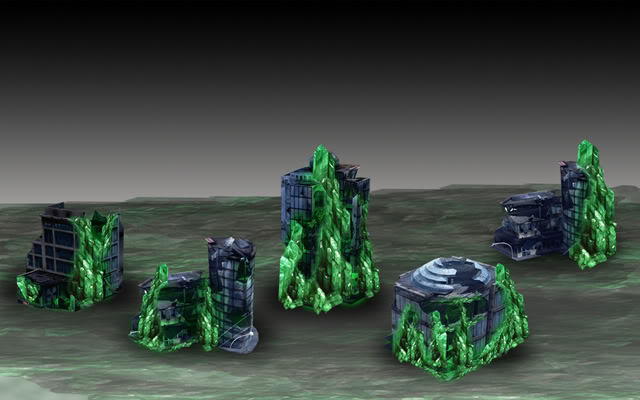 These are just some Tiberium infested red zone structures, we felt that there was not enough tiberium in-game, so, we are making more tiberium in-game :)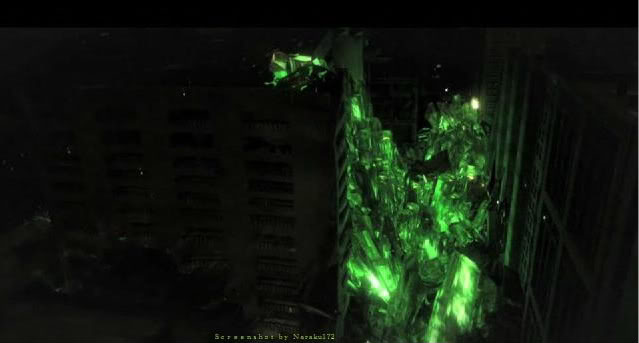 This is a screenshot of the tiberium seen in the prologue of C&C4, this is what we will model some of the early missions and some maps after.
Thats it! And thank you for the support!!!
Spider_pig_Rocks, Mapper/Community Manager of the C&C4 Redux
Naraku says hi