As 'promised', this week's edition of the VMD3 is late, and it'll be quite brief. I'm keeping descriptions to a minimum and instead focusing of a screenshot blitz.

First up, some usual housekeeping: September has begun, and with it begins the most important month of my entire life. Nearly a 9 months ago I quit my day job to pursue this dream of creating games, and this month will be my first attempt at making it a viable.

On September 6th I'm releasing the Alpha 1 demo of Village Monsters. This is an enormous release that builds upon everything I've done in the last 9 months.

A week later, on September 12th, I launch my Kickstarter campaign that'll run through September and into the appropriately spooky month of October. I'm very excited and anxious for you all to see what I have cooking.

Ok. Enough words. Onto the screenshot blitz.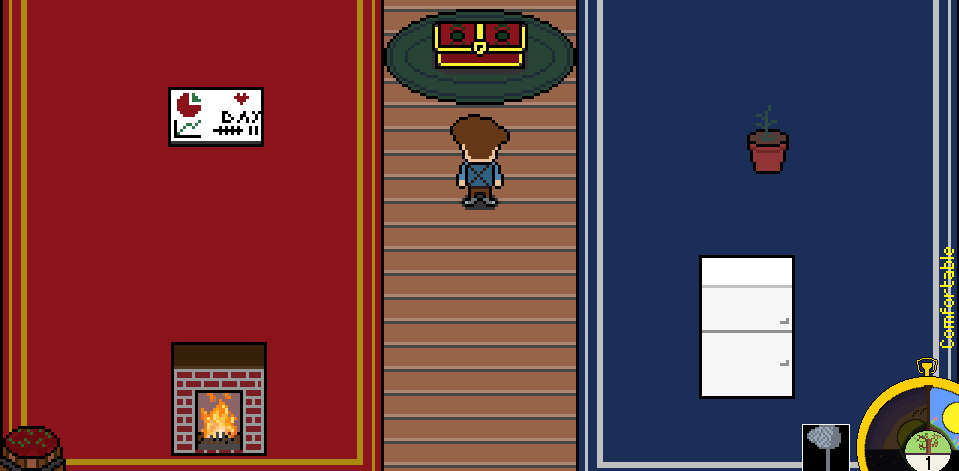 More village changes have been enacted. The still-unnamed Treasure Chest merchant - run by Skunkworks, the Mimic - has been converted into furniture-only...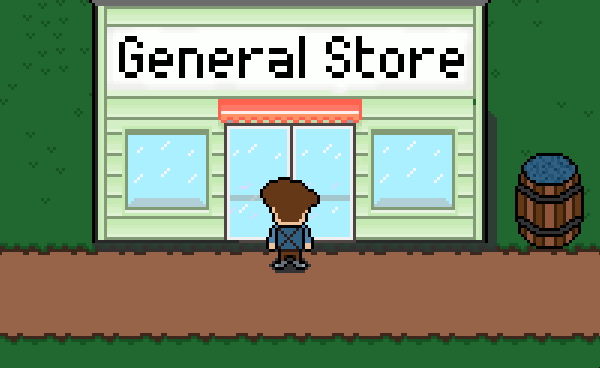 ...while a new General Store (run by Bottes) has been constructed to sell food, potions, and other sundries





Nearly a month ago I renamed all the months of the in-game calendar, but until now that has only existed in an Excel doc, not the game. That has changed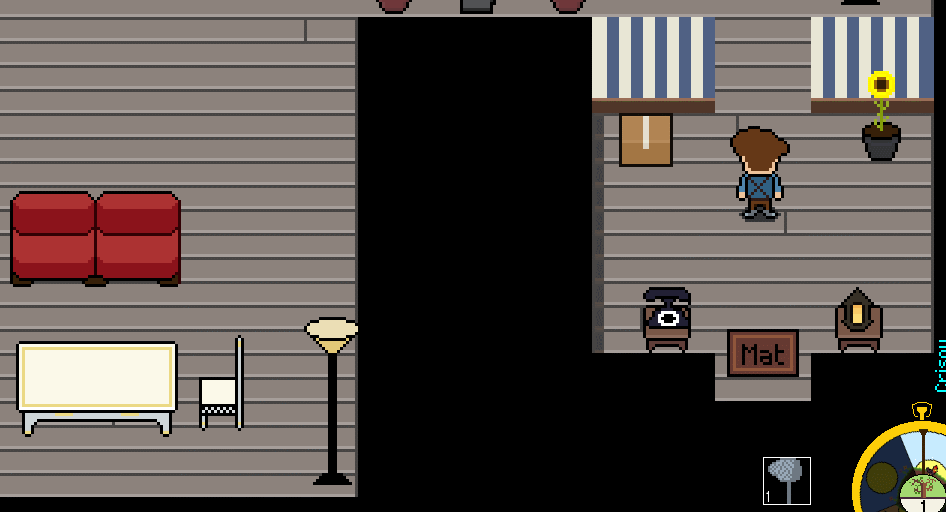 New interiors have been added to all new home. That has also prompted me to add more furniture, floor and wall types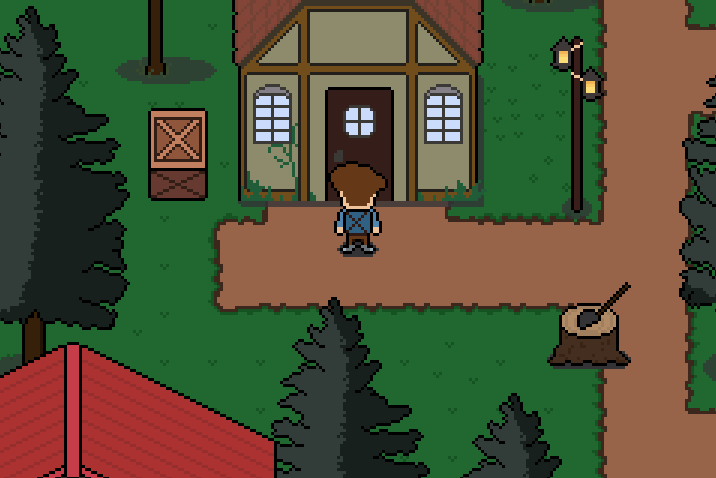 This includes new homes + portraits and dialogue for the new villagers introduced last week.


These WIP icons for tools are still ugly, but I added numbers to each to make it a bit easier to keep track of. You can also press the number on your keyboard to quickly bring it up instead of rotating to find it.
There's so much I can and want to show you, but some stuff I gotta keep under the hat for now. Here's a short clip from the upcoming Kickstarter trailer. It'll be strikingly similar to my first trailer, but like everything else it's been heavily iterated and updated. Hope you're looking forward to seeing it!

That'll do it for this week. With any luck I'll be back on a more regular schedule this week, but things are going to be pretty crazy for awhile.