Introduction
Well it's Christmas, I hope you all had some time with your families. You should thankful they are not trying to devour your flesh right now, well that is except for uncle George that toothless bastard... Anyway this update is brought to you by copious amounts of caffeine and love. (though mostly the caffeine) I've got a bag of presents that is just ready to be opened although I lost the receipts, sorry you can't return them.
Happenings
The past few weeks have been a whirlwind of progress on the coding front. Ssba has implemented a barricading system, added our custom zombies, our custom world sounds among many other additions. Our mappers as well have gotten their maps to a very fun playable state. Crazymatt just this last week went through and touched up the textures on all of our zombie models and nearly finished his next character. Maxx completed yet another awesome weapon the SKS, (see below) he is how working on few props and a bus model. Vincent074 has created two very nice models, an ambulance & barricade which you can see below. This is just the tip of the iceberg everyone on the team has been really busy working on content for the mod before the holidays.
Moddb Award Nominations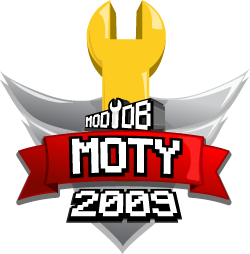 Well it's that time of the year when moddb holds there annual mod of the year award awards. If you feel we deserve it then please nominate us and thanks for your continued support.
Gameplay Video & Audio Update
Fresh New Models
Map Screenshots
Sotapoika's Quarantine
LINKS!