E.
Hey guys, it's been a while...
As some of you may know, Nightmare House 2 has been broken for quite some time now.
But we come bearing good news!
Around a year ago VALVE have introduced the "steampipe" update to Steam and as a result, along with many other MODS, Nightmare House 2 broke and stopped working, I have received tons of emails, PM's and steam messages from people ever since, who just wanted to play Nightmare House 2 again.
While people came up with a few "unofficial" workarounds, the game was and still is pretty broken at this point.
I tried to wait it out, hoping the problem would fix itself with another Steam update but eventually saw this isn't going to happen, and to be honest? I kinda wanted to update Nightmare House 2 for a while anyway.
So I gathered the old NH2 team, along with a few great friends from the very amazing Underhell MOD and we all started working on a new version of Nightmare House.
We've decided to update a few other things on the way as well! you can see more about them below.

The following are features you'll find in the new and updated version of Nightmare House 2.
It actually works!
The new version of Nightmare House 2 is now comfortable with the new Steampipe system used by all the new games on steam. A nice "side effect" to this is that the MOD should not require having HL2/EP2 anymore, everyone should be able to play it regardless! (we're still testing some scenarios though, so don't take my word on it).
Runs on Source Engine 2013.
The new version of Nightmare House 2 has been ported to the last and current version of the source engine, from 2007 to 2013 to be exact. We won't get into too many details but it means lots of engine fixes, faster loading times, etc.
Map fixes and changes as well as few new bits.
As part of updating the MOD to the new engine I went over all of the NH2 maps and fixed many bugs I've collected over the years, added small changes to make things prettier, better and more clear, and of course added a few new bits, areas, and scares, but we won't get into details.
New models, sounds, and textures.
We have decided to try and get rid of as much "third party content" as possible, things like models we found online, used from other MODS (with permission of course), and took from the community. So we are hard at work creating original content to replace everything that has not been made by us or Valve.
Better visuals.
The new Nightmare House 2 version should not only play better, it should look better as well. Thanks to the new and updated engine we can now use better lights, shadows, and shaders for things like post-processing.
Additionally, we also have a MAYBE list, we're currently looking at these features, but we can't promise anything!
New weapons.
We're currently at the process of getting a new weapon modeler to join us, if all goes well Nightmare House 2 might have it's own original weapons! (instead of using models found online) Also, this time around weapons will be coded from ground up, which means they won't be a simple HL2 weapon replacement.
MAC and LINUX versions.
We are currently looking into compiling the code for Mac and Linux, and we hope we'll be able to bring the MOD to these 2 platforms to be able to reach a broader audience!
Oculus Rift support.
Source 2013 makes it easier to integrate Oculus Rift, and we are currently looking into implementing that feature. If we are able to pull it off right, Never Lose Hope hospital will look and feel better than ever in Virtual Reality.
Even more new models and textures.
Ultimately we want to try and get rid of HL2/EP2 assets as well, but there's lots to replace.
K.
So yeah, there you have it.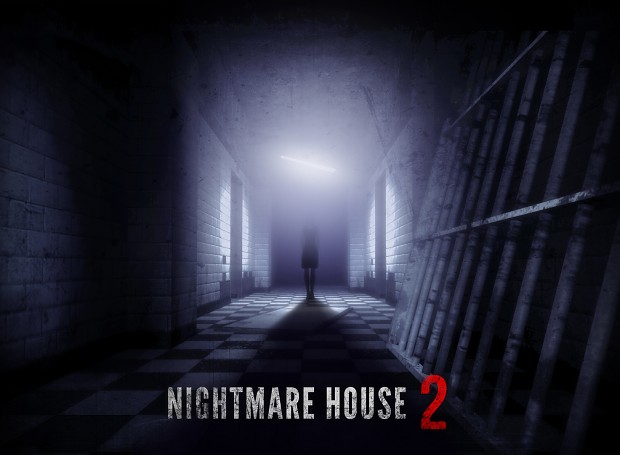 We don't have any actual release date yet but you can expect it to be coming soon.
We're also looking at Steam Greenlight, but we'll dig into it once the game is fully fixed first.
G.
We hope to see you revisit Never Lose Hope hospital once again soon.
We're here for you, because we care.
Stay tuned.
The NH2 team.