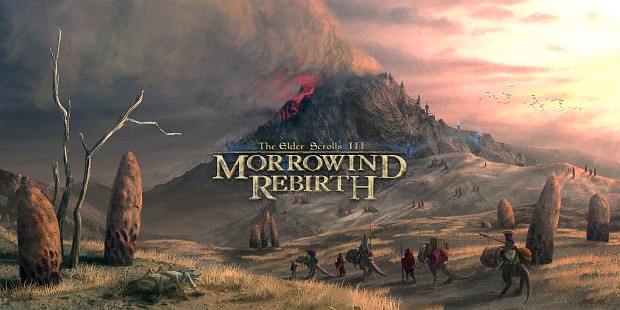 The road ahead
Morrowind Rebirth has now been in development for more than 7 years and has during that time recieved 44 major updates. It's been a long and sometimes difficult journey, but first and foremost it's been very satisfying to share my work with you guys to enjoy.
In 2018 development continues, and down below I want to give you a small insight to what you can expect. As always feel free to share your feedback and if you would like to see something specific realised in a future update.
Tomb Overhaul
As you may have noticed I've been working on overhauling all of Vvardenfell's Ancestral Tombs, with 9 of them being overhauled in 4.4, along with 2 more ones in previous updates. It's a dauting task, but it's something that I intend to complete in 2018.
Deadlands overhaul
In 2016 I released the Deadlands, a small Daedric Realm belonging to the Daedric Prince Mehrunes Dagon. While visually pleasing it was a rather small in scale, and not very exciting to explore. In 2018 I plan to rebuild this area from scratch using land-based meshes turning it into a vast wasteland. Right now I have nothing to preview, but my goal is to release this sometime prior to next summer.
Yanith Mine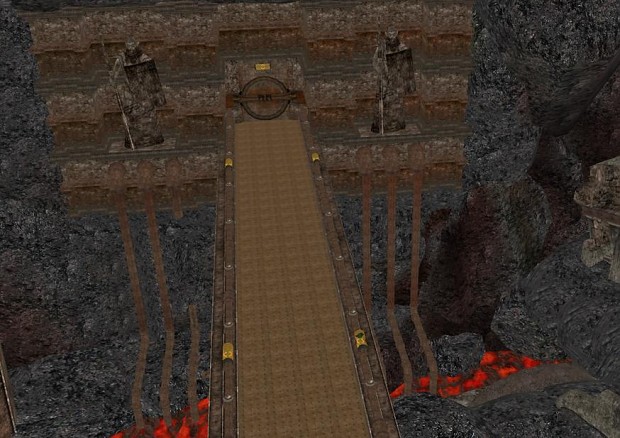 Earlier this year I posted an image showing dungeon Yanith Mine created by Fulgore, a mine with a hidden Dwemer ruin. My intention was to release this in an earlier update, but due to a crashed HDD i had no access to it until now. It still needs a lot o work, but when completed it will be the largest dwemer ruin on Vvardenfell along with a ton of cool stuff to discover.
Unnamed Dungeon
Alongside Yanith Mine I created another rather large Dwemer ruin, which is yet to be named. I will probably expand this further, to give you guys something really cool to explore. This specific ruin has been infested by 6.th house monsters. Defeat the vermin that is the 6.th house and be rewarded with a really special weapon.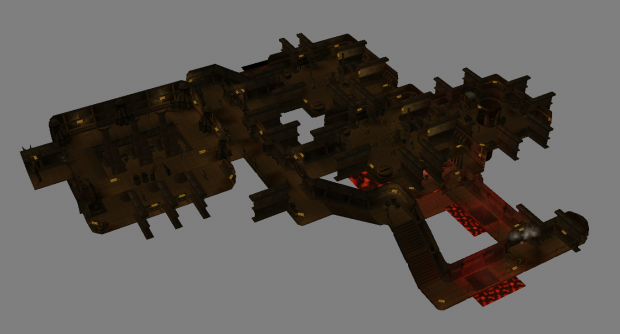 Khuul/Mar Gaan overhaul
Khuul and Mar Gaan has always recieved little attention and are not really worth visiting unless you have a quest to complete. Sometime during the next year I plan to give these small settlements the attention they deserve including adding a few shops, taverns and so on. These locations will feature traders dealing with very specific gear/items that can only be found in these settlements, thus giving you a reason to visit them again.
New items
In the pipline there are a ton of cool weapons, armors and misc items that are about to be finalized. Along with these there are also some pretty cool looking artifacts that I believe will spice things up. Keep your eyes peeled for more info in the months to come.
Balance changes
2018 will feature less balance changes than before as I'm quite happy with where balance is right now. Obviously there are areas that still needs my attention, but less so now than before. This is an area where I need you guys to chime in an tell me if there's a specific area that needs fixing. I don't actually spend a lot of time playing the game.
Landscape changes
As before there's an ongoing process to improve the various regions minimizing the amount of floaters, texture seams, bleeding meshes and so on. I will also add more vistas and places of interest such as ruins, bandit camps etc. This process will continue as we move into a new year, and more focus will be given to this area creating a gameworld that is exciting to explore.
In conclusion
Obviously there's a ton more stuff that will be included in next year's updates, but for now this will have to due. With that said I hope you look forward to 2018, because I sure do. Until next time!
- Trance