Good day, soldiers!
So this would be one of our important milestones, which is MiniMOD version 0.4.
We've been working on lots of different things and sometimes we got ourselves into confusion but here it is.
---
Development Progress
We're currently doing closed beta test of v0.4, and it is pretty possible that there are going to be v0.4 within a month.
Today we are showing you some of the new things seen in the next version.
New weapons
- G3SG/1 & QBU-88
In v0.4, there would be some 'battle rifles' as unlock weapons of Assault soldiers.
G3 SG/1 and QBU-88 plays a role as a counterpart of M14 EBR.
These weapons are more strong than 5.56mm rifles and they got 4x scopes. Therefore, they are optimized for extra range.
QBU-88 now can fire full-automatic with its 20 rounds magazine.
G3 SG/1 is modified beautifully by Bobthedino, and SuzukiWYS added fancy-looking handguard, grip, and stock.
- M4A1
BF2 already has M4A1, but SuzukiWYS modified the model and the skin for a better look.
This M4A1 has two variations, and both of them would appear in the game as SpecOps' handheld weapons.
Shader refined
We are going to put better shader on the next version of the mod.
It would give the players the stronger effect when they are close to explosion.
As you can see on the screenshots, corners of your view range goes dark.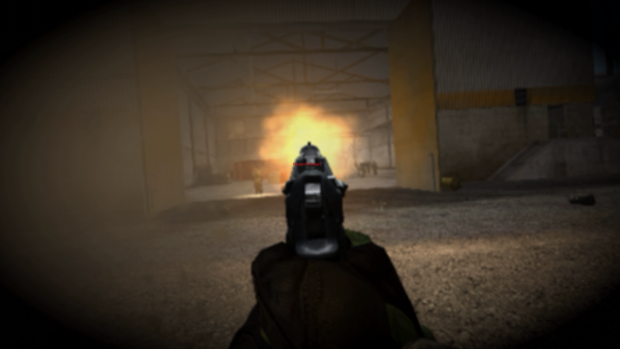 Also, this screenshot below describes when the player is very close to his death.
As the soldier's health points drops to certain amount, your view goes different.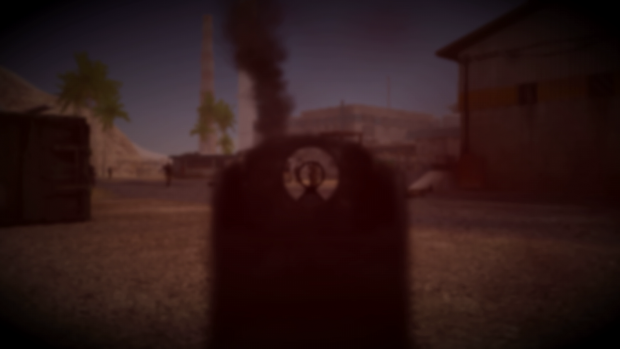 We referred to the great shaders from FH2 mod, and Vignette effect that we are using is made by Remdul from Forgotten Hope 2 mod. Special thanks to him.
---
So that's about it.
As the release of v0.4 gets closer, we might announce details of it that would make you excited, for sure.
See you on the battlefield!
y-shin