In SCRAP, when a player reaches the end of their tech tree, they have to make a choice between one of two tech branches for each faction. Each tech branch comes with 2 unique units, 2 unique upgrades, and a unique structure that provides a further passive bonus to the faction. This way, even mirror matches can incorporate some differences and unique advantages upon players.
For the Fabricators, the choices are Metallics (focused on fielding an army of strong generalists), or Magnetics (focused on disrupting enemy units and Energy manipulation). For the Dendrites, there is Quantum (focused on buffs and debuffs) and Nanotech (focused on fielding a large and powerful Drone army.)
As far as all of that goes, I have the upgrades and structures created for all 4 tech branches. I'm just trying to finish up with those units. And I'm down to the last two.
One of those units is the Terminal, one of the 2 unique units unlocked for the Dendrites' Nanotech branch. I feel like it's kind of unique and fun, so indulge me if I toot my own horn a bit.
Terminals are one-man armies, capable of either holding territory for extended periods of time or setting up situations that it'd be very bad for enemies to attack into.
Terminals have 2 main abilities, both related to Drones they produce. First off, Terminals have 2 Vulnerability Drones. These attack enemy units and, once it's researched, apply the Vulnerability effect to increase incoming damage to afflicted units.
The other thing that Terminals do is produce Turret Drones. Once Turret Drones detect enemies, they deploy onto the map as Drone Turrets. While Drone Turrets have a timed life, they have exceptional health and damage for their cost. And, the Terminal will continue producing Turret Drones as long as it has Energy, so it can field a large number of them over time.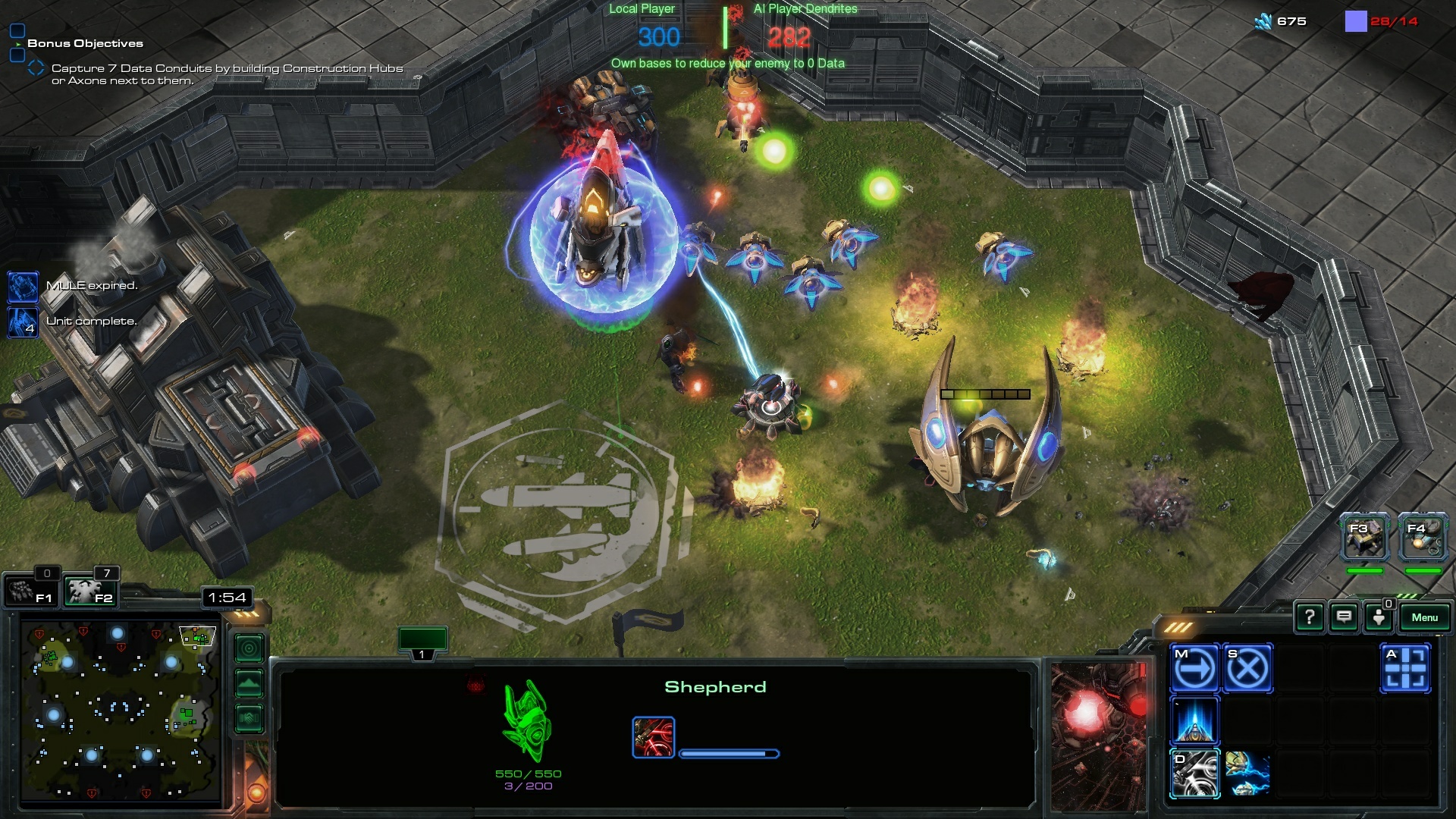 Lastly, Terminals are able to activate an ability which refreshes the life of their Drone Turrets at the cost of additional Energy. This allows them to create persistent turret farms that can last as long as the parent Terminal has energy, giving the Terminal both short term and long-term uses.
The Terminal also has synergies with the other Nanotech unit, the Shepherd. Shepherds gain power for each nearby Drone unit, and Terminals can greatly add to the number of Drone units Shepherds are able to utilize as Vulnerability Drones, Turret Drones, and Drone Turrets all count as 'drones' for the purposes of the Shepherd's attack bonus.
I anticipate that Terminals will be relatively easy to use on the baseline, but difficult to make the most out of. Some of the fine points of balancing out their production of Drones vs the longevity of their turrets can make them difficult to master. Additionally, mis-use of their turrets can lead to Terminals being expensive money and energy sinks.