As we enter the last month of development before our softlaunch, we want to give you an insight of what is going on in the studio. Check it out and tell your friends, Light Apprentice is coming to your iPads and Android tabs very soon!
- Beta testing coming soon
As we try to find what's the best way to release the game and how to promote it, we'll be putting it up on Testflight so people can test it. We'll make a form so you can fill in with your e-mail adress. If you can't wait, shoot me up an e-mail. If you have played the alpha, you are going to love the new feature, and you will be able to suggest your own!
- New textures
So, how is the game looking now? Fellow Bo Mathorne did some cool textures for our caves. We also put blob shadows for the characters, they were asking for it for a while now :) The monsters still need some too. And we need to correct the resolution of the textures of the other objects, like the doors, as you can see.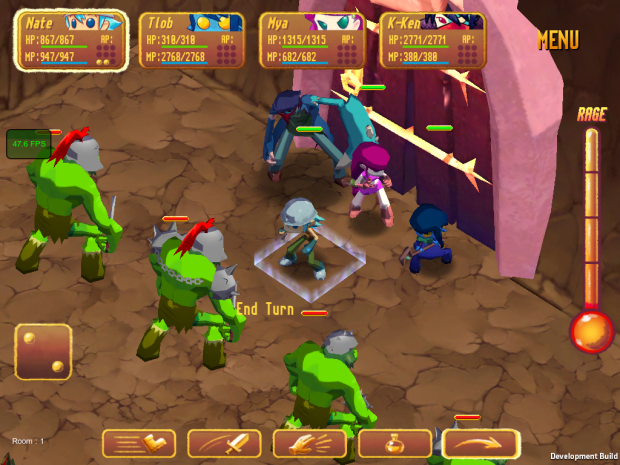 - Twitter
Follow Nate @lightapprentice!
- Fog of war and transparent walls
The first one works perfectly... quite like XCom - but the transparent walls, one of the features players asked from the alpha... well, they are not yet working, but I hope they will before release :)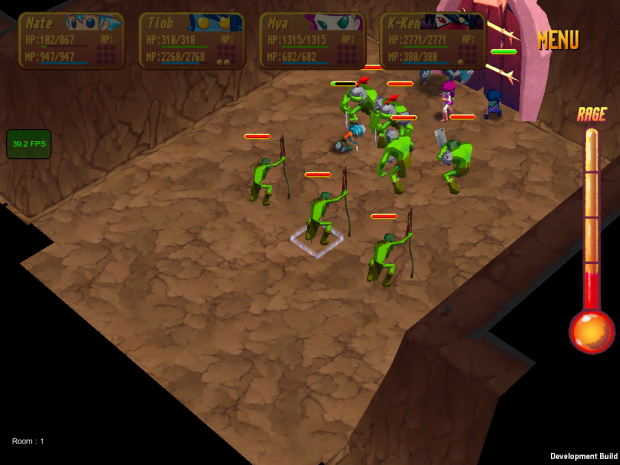 (the fog of war will better be seen in a video we'll be putting together soon)
- Schedule
Since the last post, in which I said we were going to share our schedule with you, things have been so hectic, that I couldn't have possibly updated every time the schedule changed. It was literally dozens of times. But that just how I think it should be -- the schedule is supposed to be flexible, made to be that way, otherwise people will get stressed every time a new unpredicted task appears on the schedule, and it get squeezed in there, or someone gets late on a
- IndieDB
Other than that, it's very exciting to see that IndieDB and ModDB are getting a new brother, IndieDB. I don't have much time to update things here, but I'm a fan of what the creators of these websites do and the idea behind it. Thank you for giving our game a shelter before its release!
See you next time!
- Igor