Write a lot of news posts or manage your mod or game profile? Editing it should now be a lot easier! We have finally emerged from the stoneage with a new HTML5 WYSIWYG text editor which should exactly mirror how your post looks. If you want to test it out pretend you are posting news and scroll down to the content section.
Another big feature for the text editor is a handy image uploader personalized for every member. Want to include an image in your post? Awesome that is easy peasy now, just follow the steps below...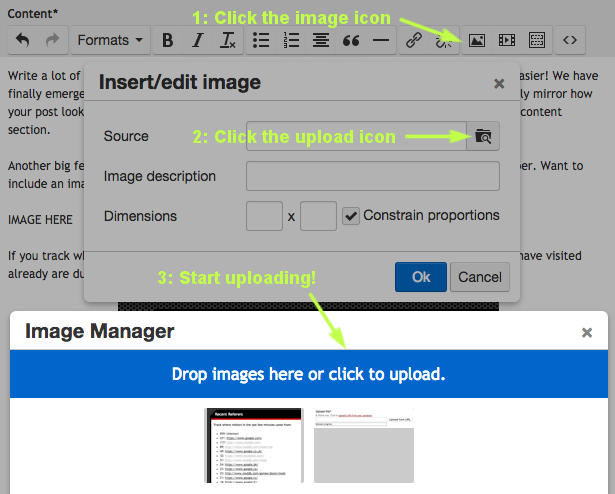 If you track where visitors come from to your profile, we have updated it so the referrers you have visited already are dulled out: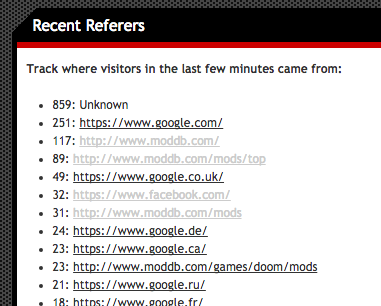 Adding large downloads should be easier, because we now support uploading from Dropbox and Google Drive (provided the file is shared and public).

Finally, we have updated our code syntax highlighter - so if you need to share code or write a tutorial perhaps it is much easier to do. Just click the "Insert/edit code snippet" then button paste in your code to wind up with something like this:
<ul class="tabs">
	<li class="on"><a href="/" title="All platforms">HOME</a></li>			 
	<li><a href="/platforms/set/xone">XONE</a></li>			 
	<li><a href="/platforms/set/ps4">PS4</a></li>			 
	<li><a href="/platforms/set/wiiu">WiiU</a></li> 
	<li><a href="/platforms/set/iphone">iPhone</a></li>		 
	<li><a href="/platforms/set/android">Android</a></li>			 
	<li><a href="/platforms/set/vr">VR</a></li>
</ul>