We have been somewhat quiet the last few months, but we hope to change that.
From now on we will try to make more frequent news posts to keep people updated about progress on the Steam version, Starting with this news.
First I'd like to introduce our new team members;
Nirrti and Lt_Commander!
Nirrti will help us out in the modeling department while Lt_Commander is our new 2D Designer.
He will create textures for our models and maps as well other misc 2D stuff like logos or website design.
I'm glad we have both of them in our Team, They create excellent work and are a valuable addition to the Team, you'll see some of their work a bit further down in this news post.
I have also been expanding my skills and will now do modelling and animating as well, you'll get to see some of my work too.
Now to our future plans;
We decided to skip any patches or hotfixes we had planned after 1.35 and concentrate all our work on the Steam version.
Once we are on Steam we will be able to release updates much more frequent as well as a lot of other benefits.
But this also means a lot of new work for us, we have to make sure content complies with Valve's guidelines and have to take appropriate action if it doesn't, like acquiring license or making our own version of it.
Content usage rules are strict on Steam, but we will not end up scrapping anything completely unless there's really no other way.
Media:
The Ion Rifle.
While the functionality of this weapon is still in concept stage and probably won't find its way into the game too soon, we can already show you what the model and texture will look like.
Model by Nirrti, Texture by Lt_Commander.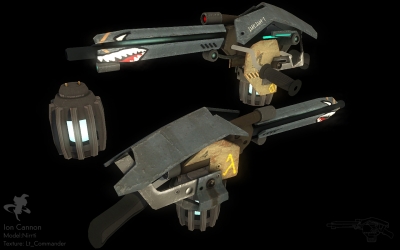 The OICW.
This will replace the Leak OICW and is already fully functional, but we will most likely tweak the animations a little bit more before calling it final.
We also plan to make it behave more like an actual OICW in the future.
Model/Animations by W0rf0x, Texture by Lt_Commander.
Work in progress animations:
Sniper Rifle.
This will replace the Leak Sniper Rifle.
Not textured yet but the model is almost complete.
Model by Nirrti.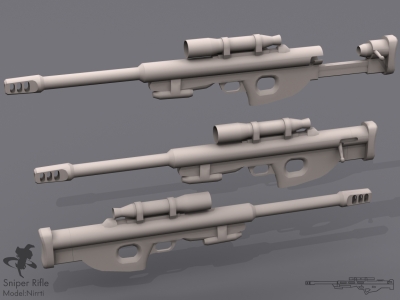 Combine PDW (Personal Defense Weapon).
This will be a completely new weapon, can be dual-wield too.
Model by Nirrti, Texture by Lt_Commander.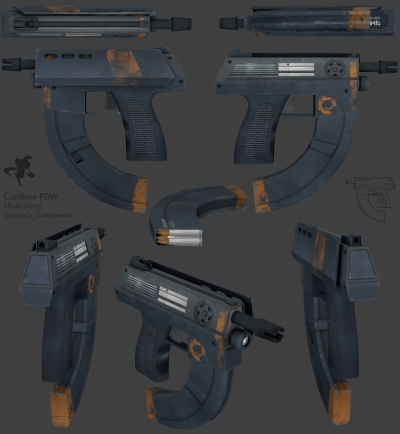 Keypad.
A simple animated prop made for broken_escape 1 (can also be used in other maps of course).
Buttons light up as you press them.
Model by W0rf0x, Texture by Lt_Commander.
Last batch of screenshots shows some re-creations of various broken_escape models and textures made by Lt_Commander.
And before we end this post, We would like to Thank our die-hard fans again for sticking with us for so long as well as all the new players who just started playing since 1.35!
We will try to get the Steam version out as fast as possible, some things just take time, but it will all be worth it in the end!