New Recruitment System & Buildings

This is one of the largest changes you will have with Italian Wars - Ulitmate. A complete overhauled recruitment system. Hand in hand with several new buildings to reflect the province's significance and individuality. Our overhaul goal was to make recruitment more realistic. To carve out the faction's strengths and weaknesses. But also to force the player to consider more carefully his campaigns and moves. All in all this will have a huge impact on the gameplay of Italian Wars.
New Buildings:

We have added several province specific buildings. You will now find Factories of the Fugger and Welser family, Cattle Markets, Weaponsmiths, Masons, Wool Weavers, Silk Weavers, Patrician Villas and Noble Estates. While the factories, markets and craftsmen will be available only in certain regions known for this kind of craftsmanship or housing a factory of Fugger or Welser. The Patrician Villas and Noble Estates will be available faction specific. For example, you will find a Noble Estates in the Duchy of Savoy, but not in Bologna. There you would rather have a Patrician Villa.

Here are some pictures to illustrate all this:

Noble Estate: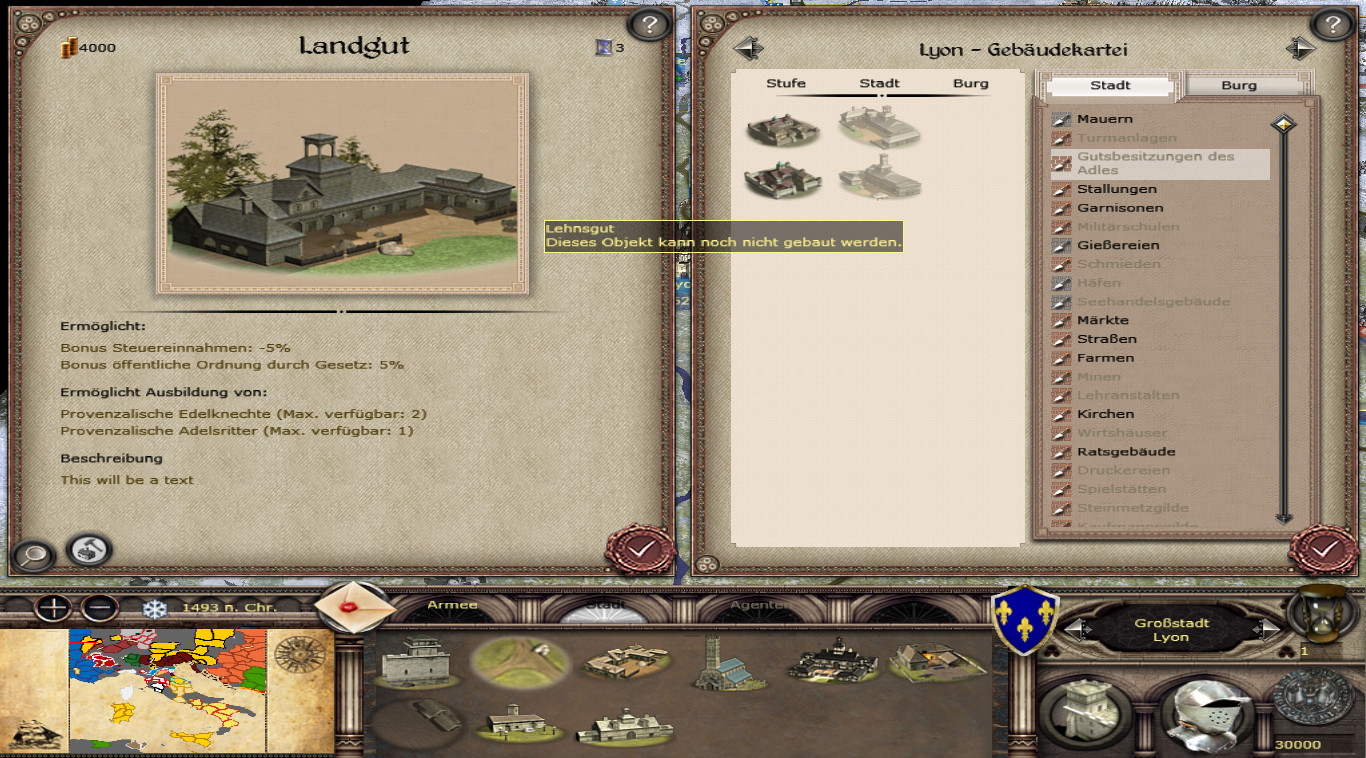 Patrician Villa: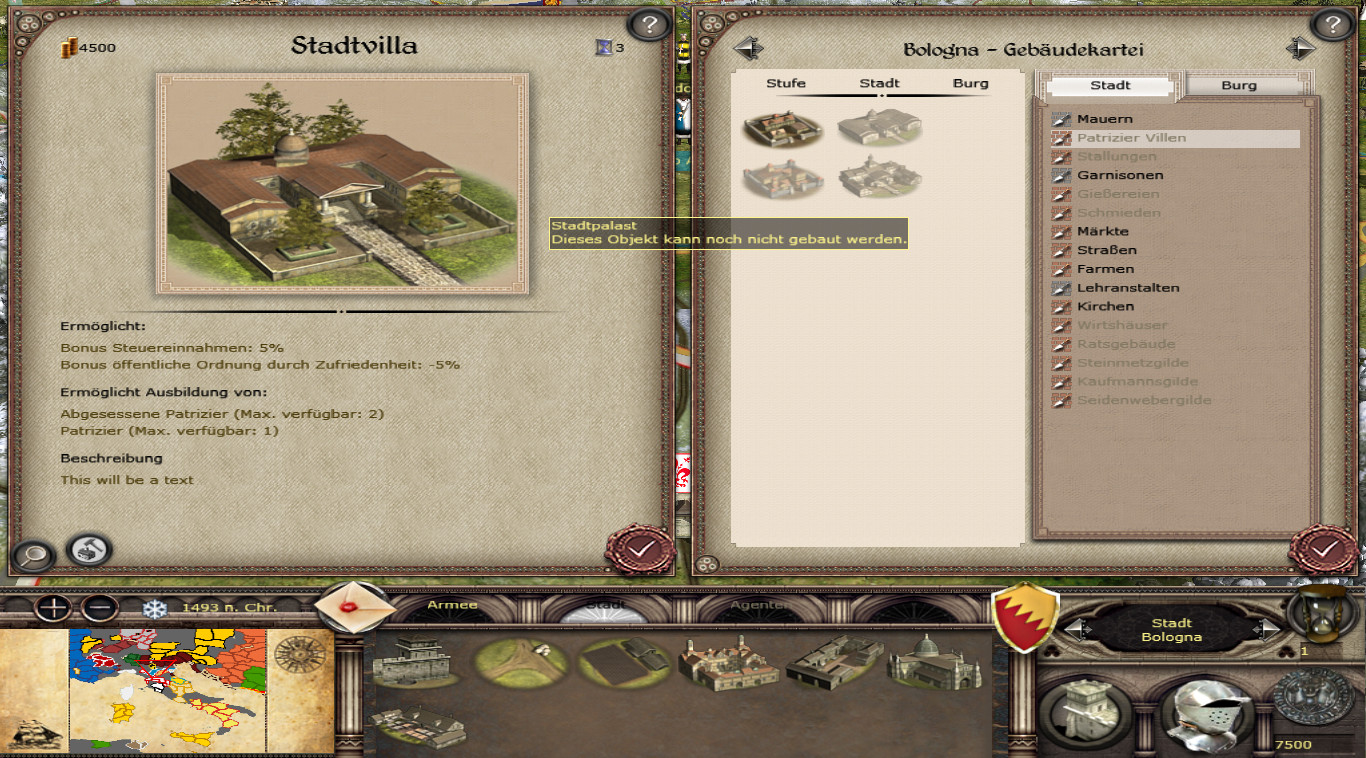 Fugger Factory: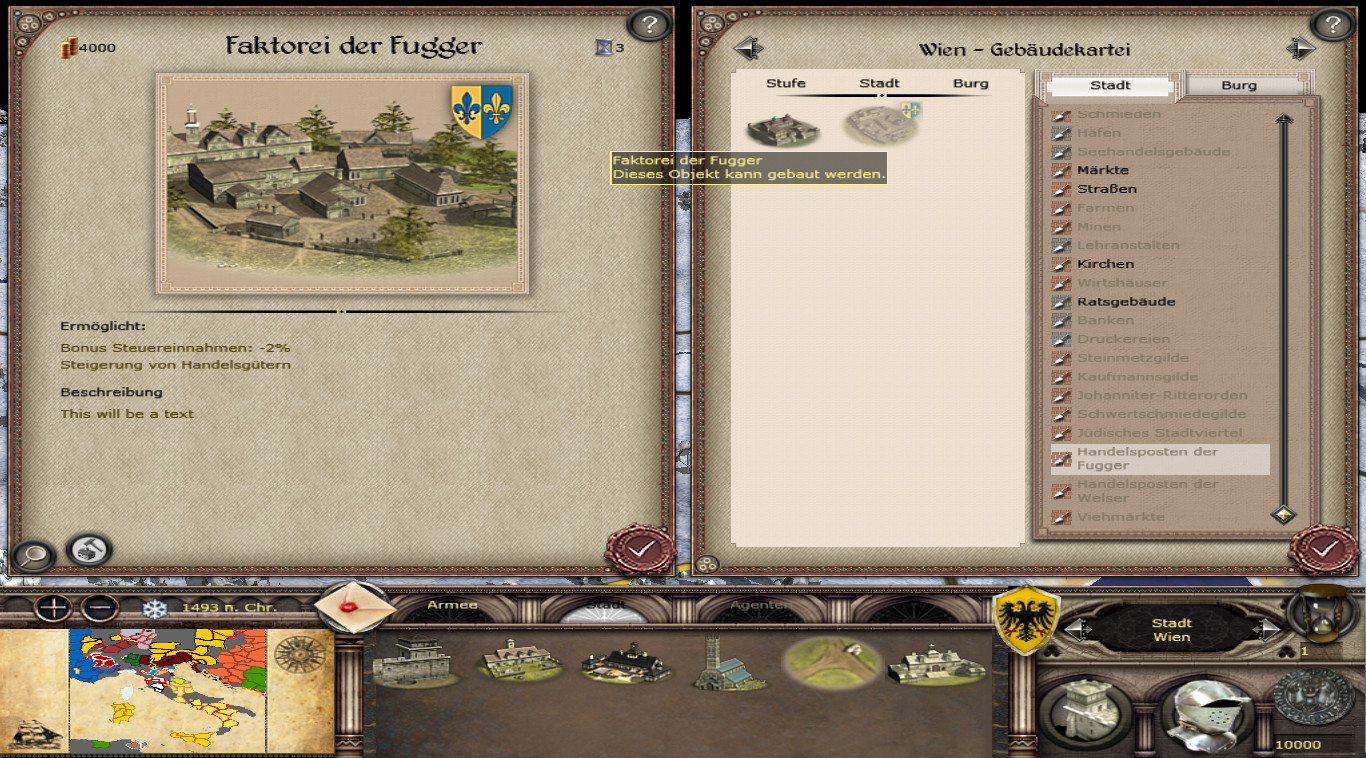 Welser Factory: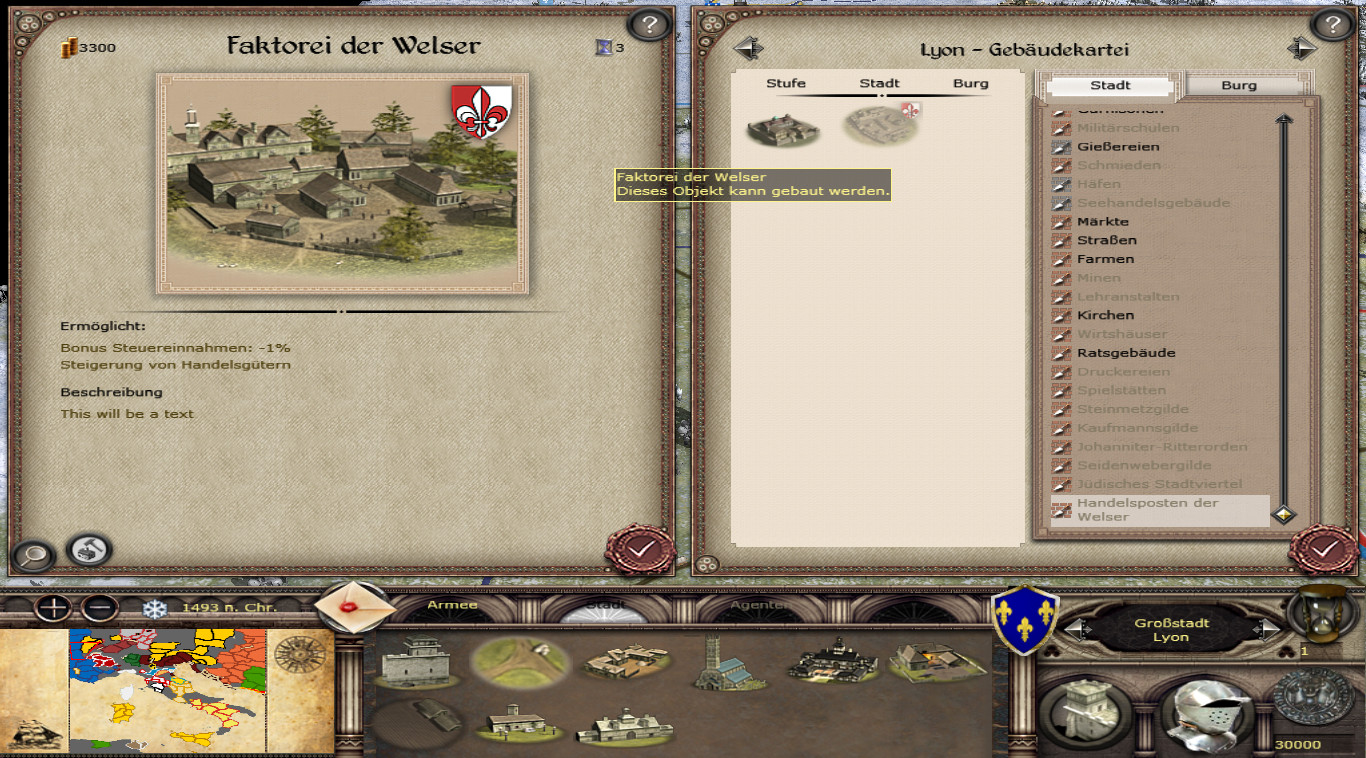 Cattle Market: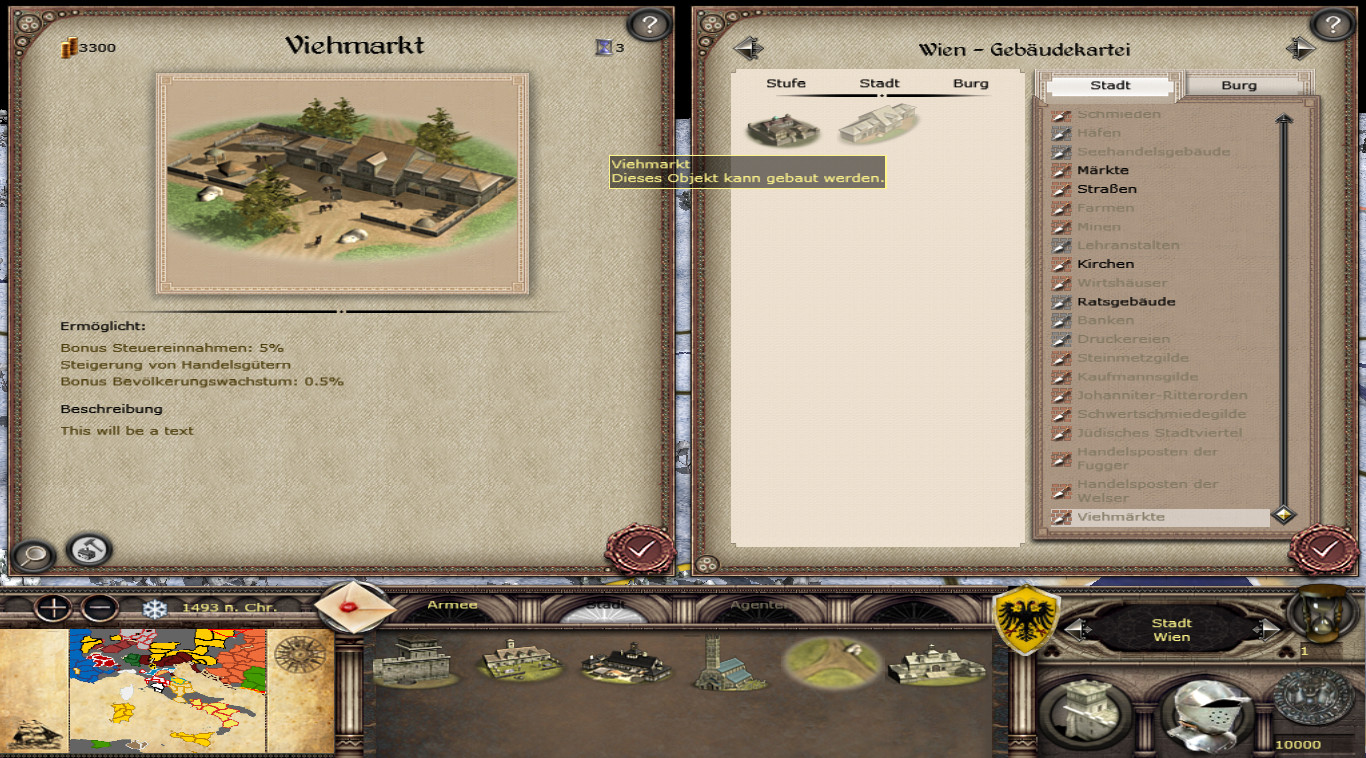 Craftsmen: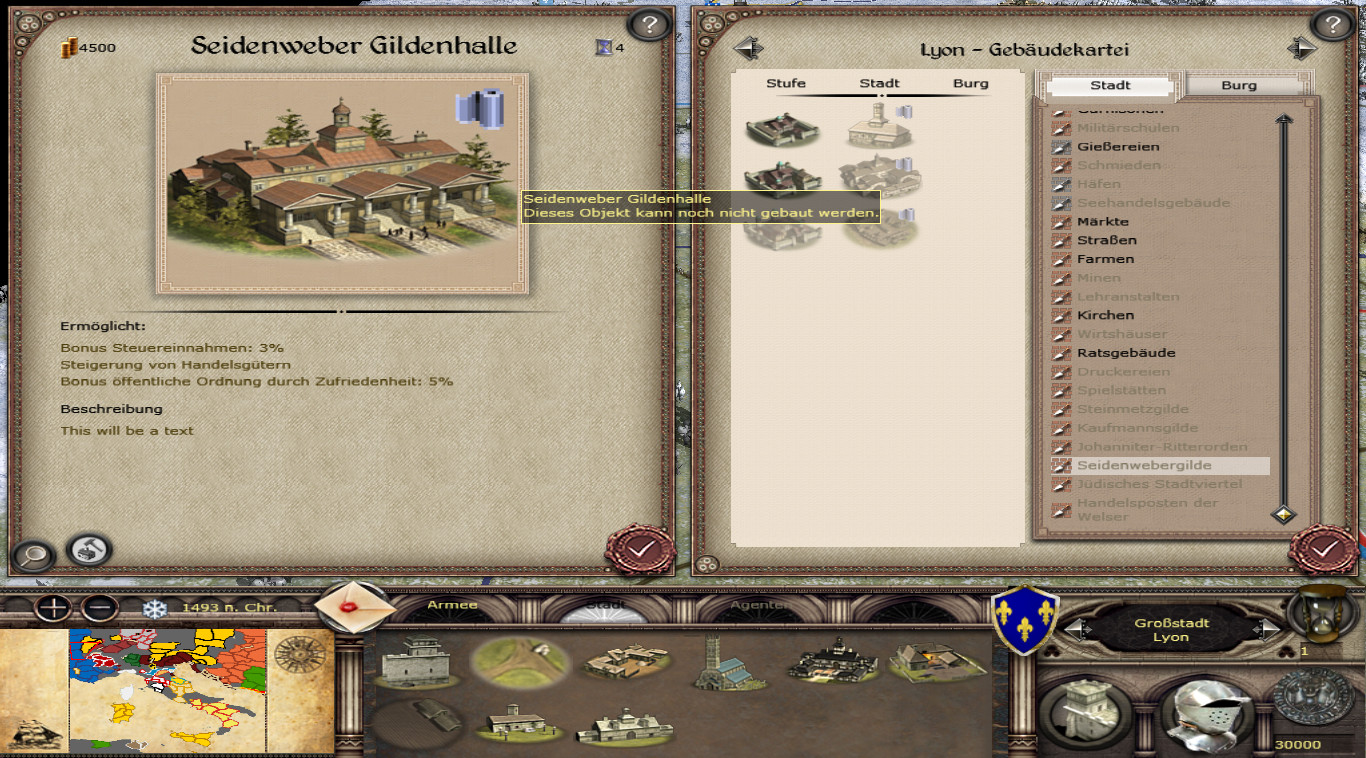 ---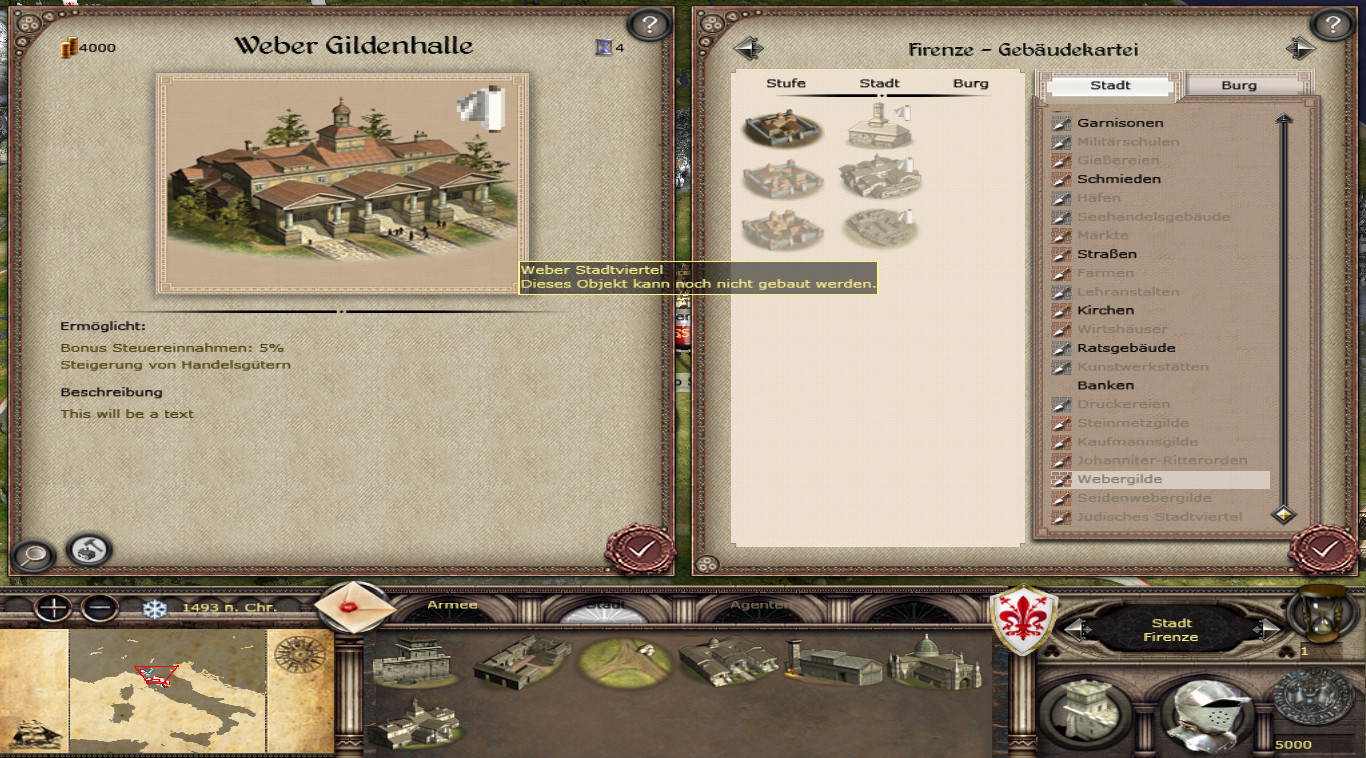 ---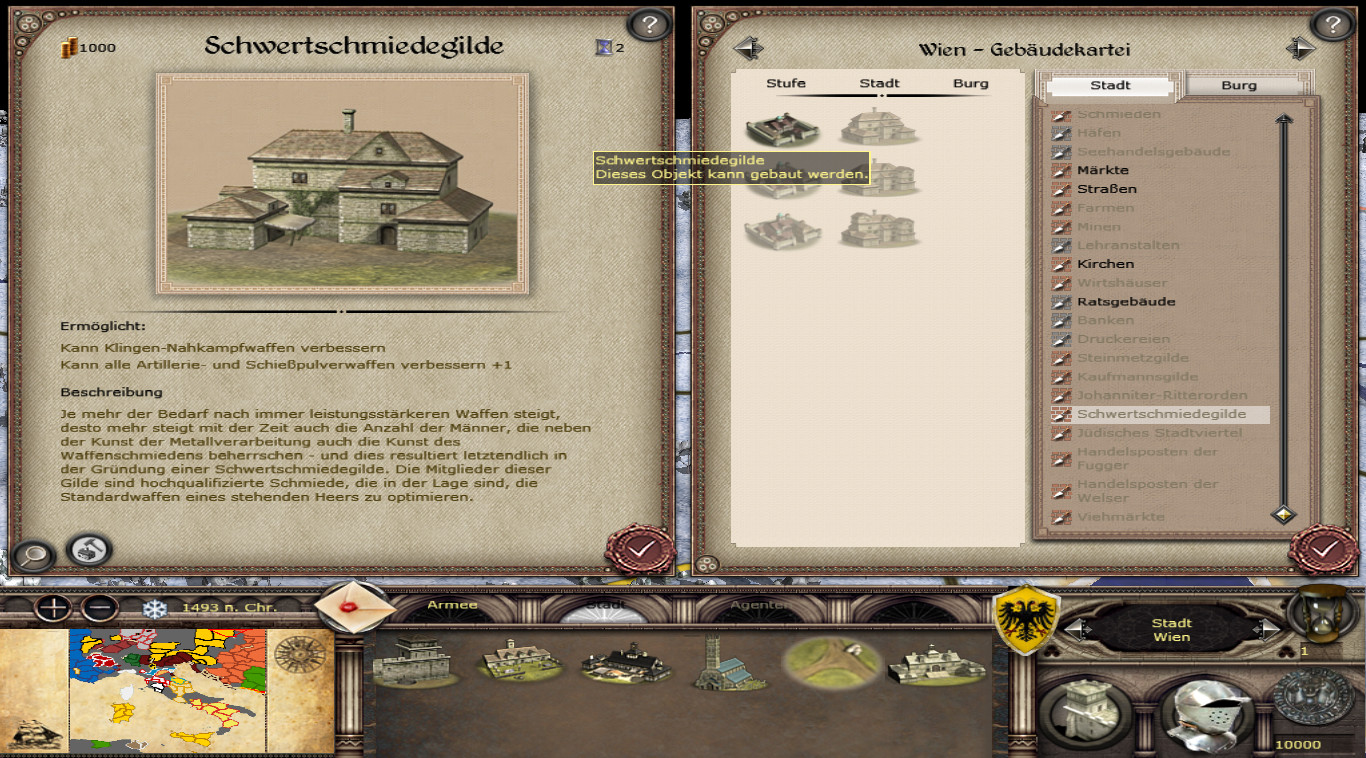 New Recruitment System:

To have a more realistic recruitment for Italian Wars - Ultimate we decided to abandon our previous approach, where you will have all units available in one to three buildings. You see, back than it was not signing up for military service like it was today. No, you would have several institutions or places from which you had to draw your men and soldiers from. So now you will have the units available in their respective place of origin. You will have your peasantry available at farms, your militias either on a training ground or the city hall. Your knights and nobles will be recruited form their estates and villas, etc.

Images: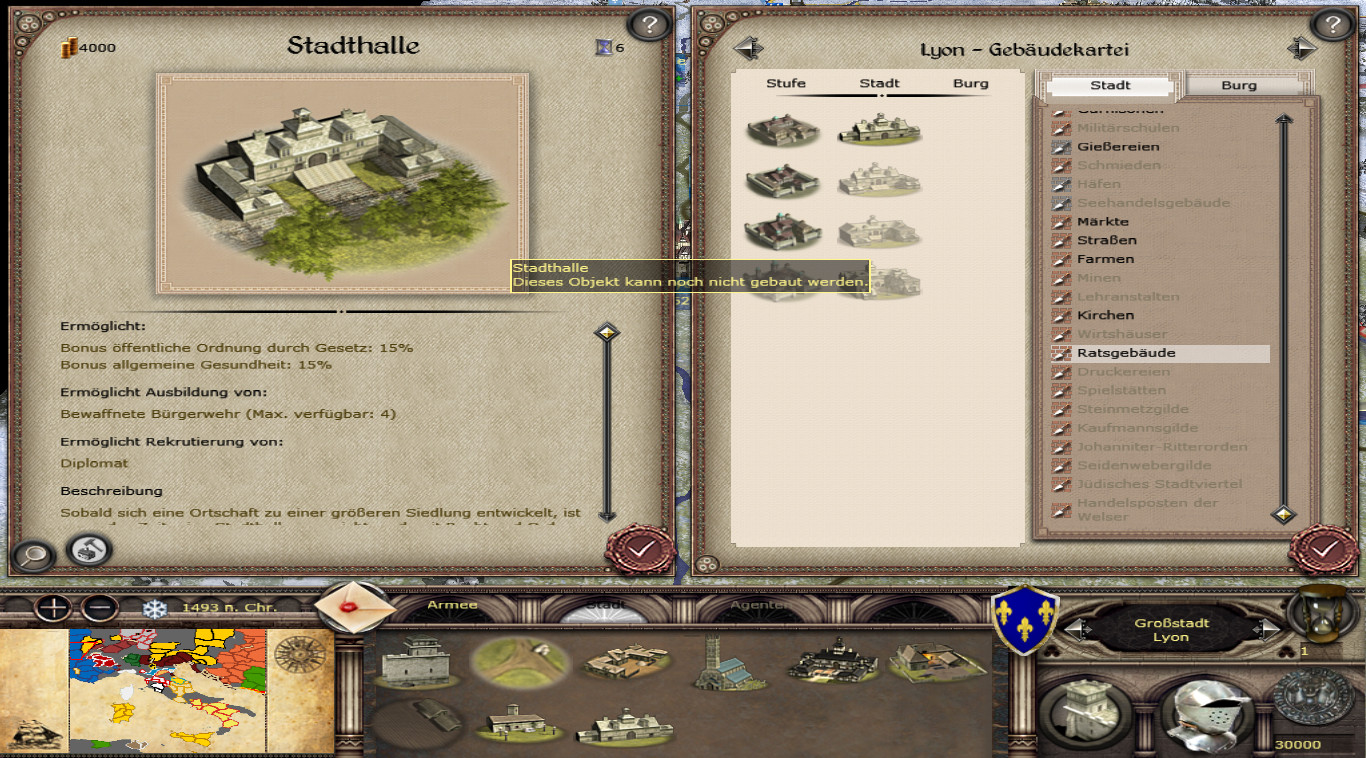 ---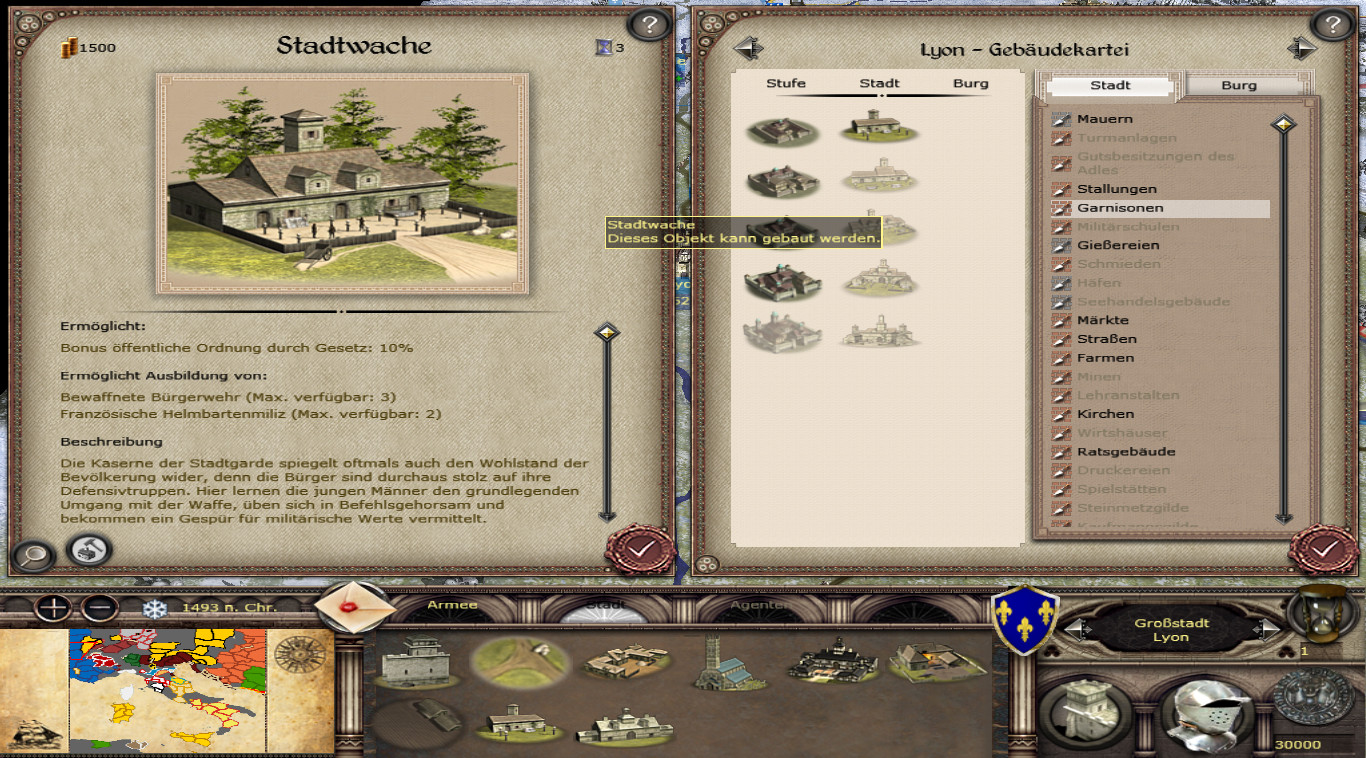 ---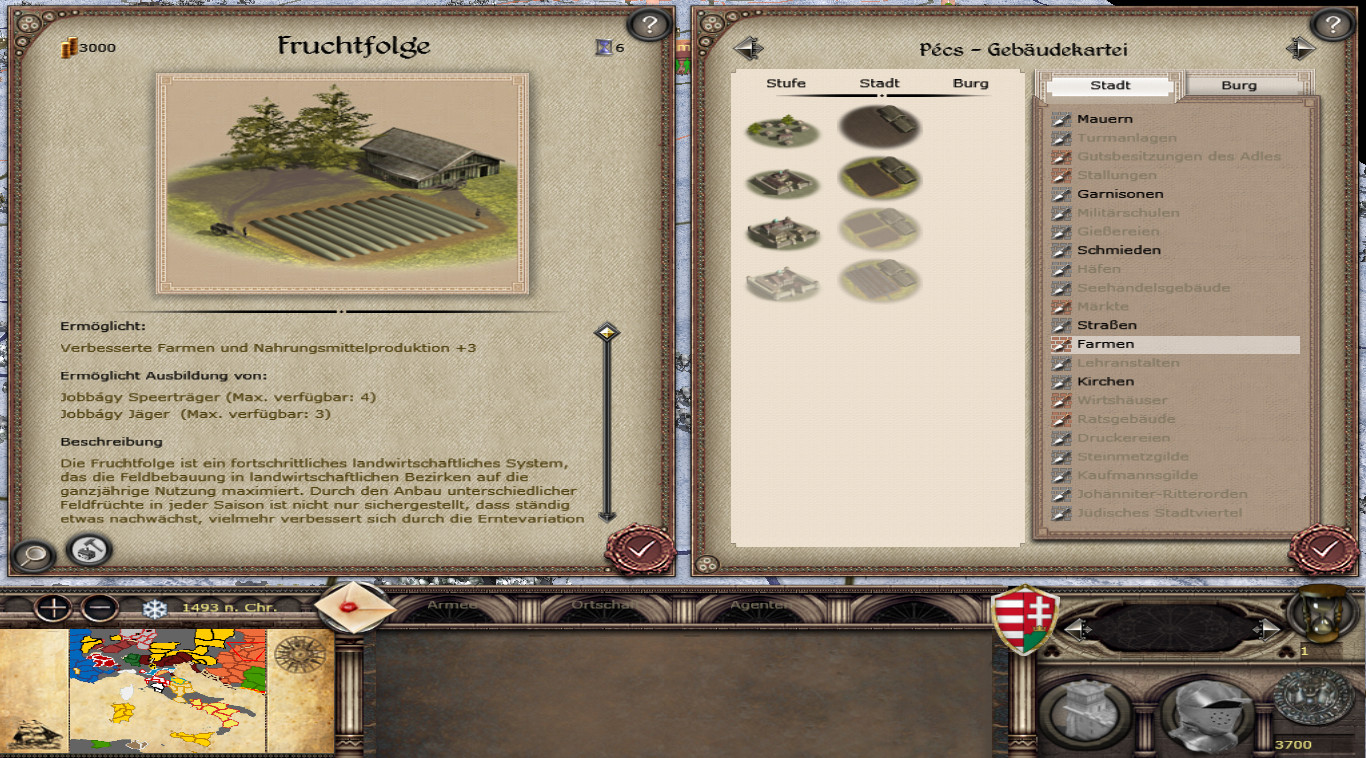 Like us on Facebook!
Follow us on Twitter!

Your TIW-Modding team wishes you all a merry Christmas!