Id like to share with You my latest ideas and concepts as seen on the collage pictures. The first one is a full replacement with Heretic/Hexen monsters for being implemented into the Romeros Heresy maps only replacer wad. All choices bestly match the sizes and combat styles of their respective counterparts. The second is overall more Science-Fantasy styled with the hugest and meanest choices from 3D Realms and ID games also sorted to match their counterparts. While the first idea supports the usage on ZDaemon servers while the second at the moment can only be realized through the ZDoom sourceport and decorate script language.
What do You say? Please comment which project is the better and worthy to be started first? Im of course assuming that most of you already know my previous works for Doom1 and Doom2 like the D64 Monster replacer and the Quake Ranger Weapons or the Thunder Doom II mods just to name only a few.
Thunder Doom I: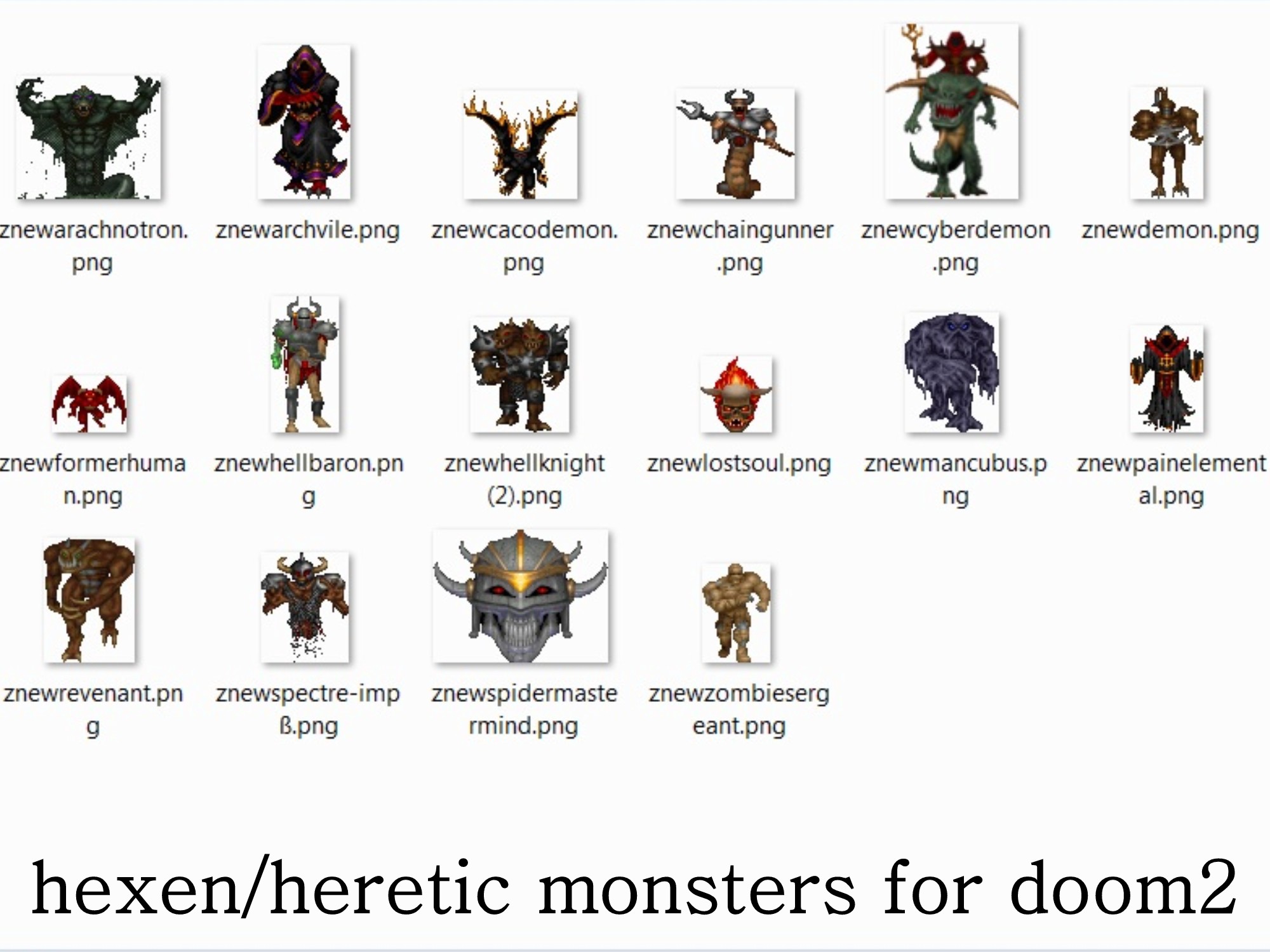 OR?
Monster Replacer 3000 (MonRep3k):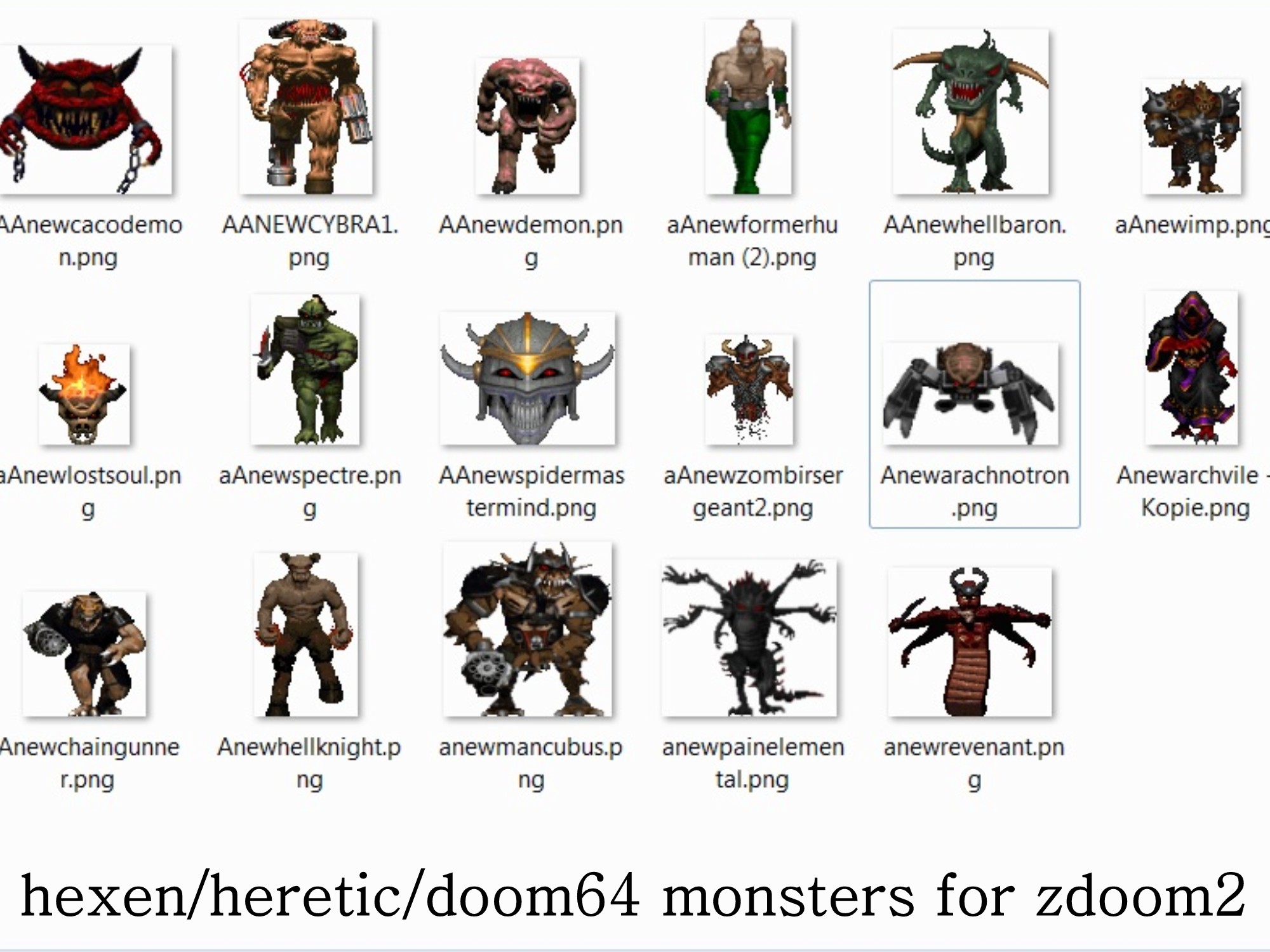 PLEASE COMMENT!!!