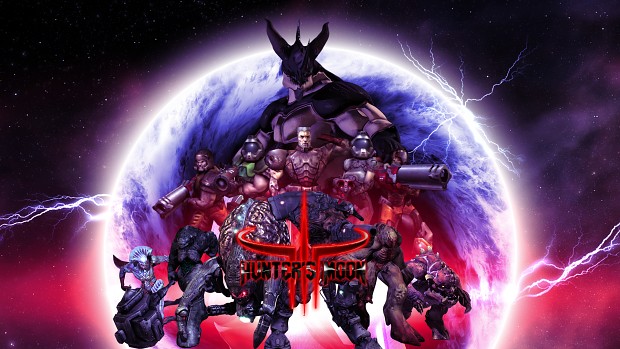 ---
Hello there Arena Warriors! Here's a major announcement to come, the Map Pack is finally overhauled and the update will happen on May 1! As for now, enjoy the trailer:


---
What's New?
Well, lots of stuff has changed in the Map Pack, as a bunch of new mechanics has been added as well:
All the maps are now connected through the Hub map, which was previously "hidden" in the old map pack and not fully functional.


Rarlocan Main Base recieved an overall update in lighting monster placement and difficulty changes to make it an introductory map while the Tutorial map is not ready.


Glimpse of Dimensions and Thunder Dread are the maps which replaces the old Baerhon's Lair Part 1 and Part 2, these maps still features few rooms reused from the old ones as well the bosses still residing in these locations.


The Bosses now have ingame panels that you can read through to get their mechanics to not make their fight so frustrating, previously these panels were accesible through the F1 key (Doom's help button), but many people wasn't aware of that. Now everyone will have a chance to understand the bosses.


All of the normal progression maps contains autosave systems and checkpoints based on Painkiller with automap indicators telling you where to go, so if you ever feel lost in them, the automap should hint you where to go.


Two completely brand new maps are debuting in this new map pack, Path To Oblivion which is a normal progression map with also a brand new major boss, and Monoliths of Agora, the first Enduring Invasion map, this game mode requires cooperative obligatory due the way it works, you can still visit the map in single-player, but won't be able to activate it.


Blood Stones has been repurposed as a "common-use" map mechanic, they now stay in the shadows until you pass over them to make them spawn enemies and reveal themselves, destrying them unlocks the progression of a map. They still can function in the old way as well, as they are still used by Veltanir in mechanics as well the new Black Totem boss.


Curse Hearts and Crystal Switches are debuting in this new map pack! Curse Hearts functions like Blood Stones for the most part but are used more offensively and will keep spawning enemies until they are destroyed to unlock progression. The Switch Crystals are shootable crystals that will activate certain traps in the maps to assist you in killing the enemies, they can also activate entire sections of the map to unlock progression.


Launch Pads has been added into the core elements of the maps, myself felt that they were missing for too long and have great potential for mobility in many areas of the maps.


The maps now features a much more rich level design and architecture, in response to the lack of navigation flow and dull visuals the old map pack had. They contains varied themes and much nicer effects such as rain and swimmable water, and of course NO RAISING LAVA ROOMS!
---
I think that's all for now folks, stay tuned for next updates after launch! This is only the beginning.