New Horizons has been in development ever since the release of Build 13 in early 2007. We have come a long way since then, adding much new content and many new features. Some of which were thought to be impossible to achieve, even by the original game developers themselves! While some of these features have been around since the first early stages of Build 14, there have been many new enhancements and additions in just the last couple of months.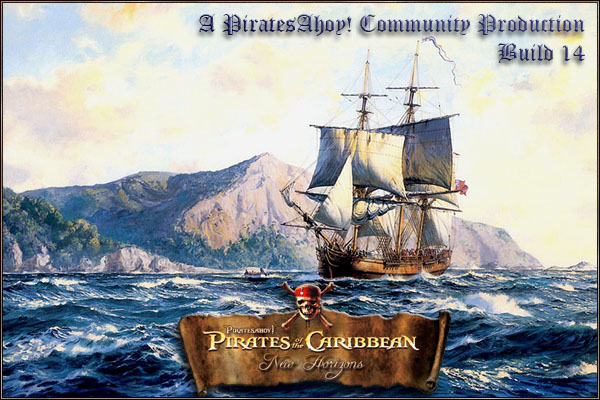 For the first time, the Build is also being released with PDF documentation.
That's right, we have our own full-blown set of manuals!
The main game manual gives you a bit of history of the Build Mod, and a brief history on piracy, and also shows you how to play the game in a very unique way! There is also a manual with as much of the build history as we could dig up, and a full set of coding tutorials that will help teach you how the builds have been put together.
The additional Ship Recognition guide will help you more easily identify ships and give you an idea of what each ship is capable of from much more than just a statistical point of view!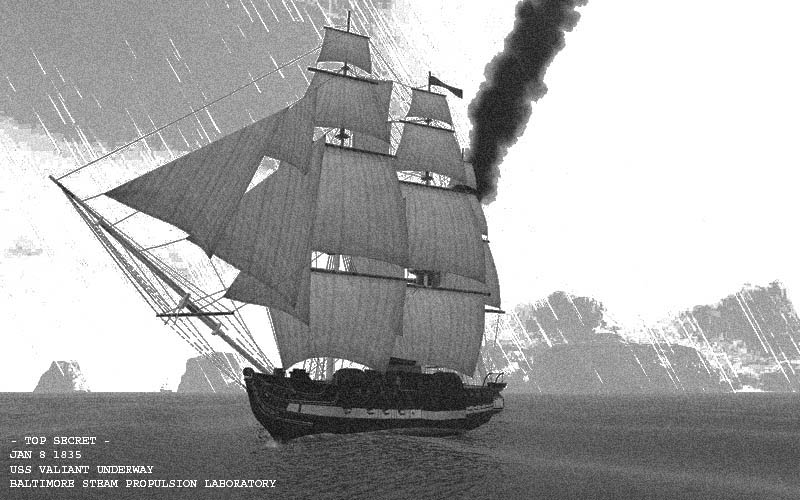 There have been several additions to both game play and content over previous builds, and you will find the Caribbean to be much more vibrant and alive than it ever has been before! A few of the more recent additions include:
- New Horizons Manual document by Thagarr and Snow White Sorrow
- New Horizons Tutorials & History document by Thagarr
- Willemstad Builders' Trials by Snow White Sorrow
. REALISTIC GAME MODE ON BY DEFAULT!!!
. All ships' maneuvering characteristics and stats historically re-tuned and balanced
. Ship types renamed and waterline values amended
. In Realistic Game Mode, inertia becomes important
. In Realistic Game Mode, now counter-rudder is required
. More information in "Documentation\New Horizons Ship Recognition Guide.pdf"
. Based on advice by Morgan Terror, Rum Runner, Bumpkin and Captain Maggee
- Quest updates:
. Assassin storyline various fixes by Bartolomeu o Portugues
. Bartolomeu o Portugues storyline various fixes by Bartolomeu o Portugues
. Jack Sparrow storyline various fixes by Captain Maggee
- Model updates:
. Two steam ships added, based on ZarethPL's USS Constitution
Model modifications by SuperChango, particle code by Pieter Boelen and particle effects and support by Snow White Sorrow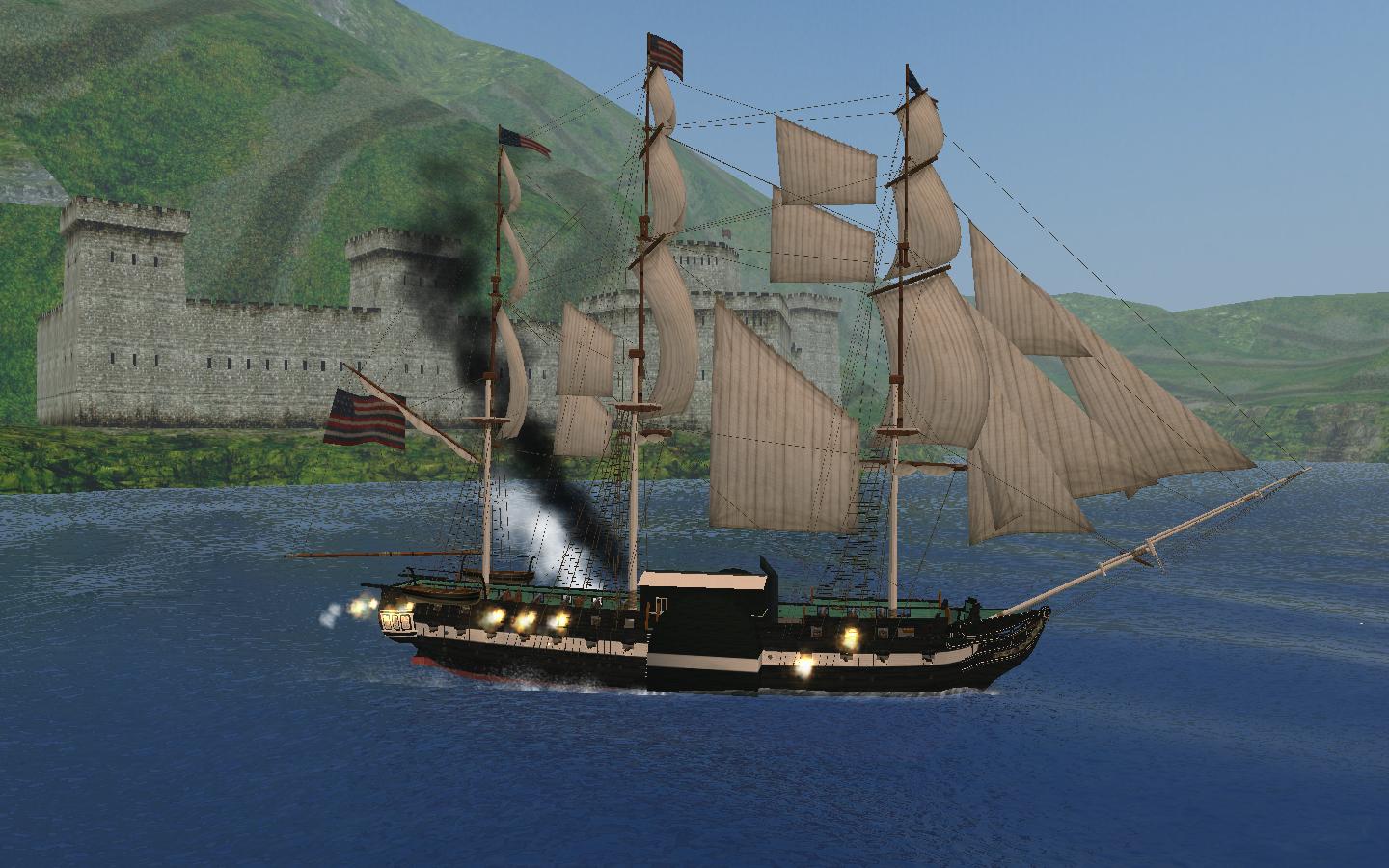 . New Black Pearl model by Kazeite and ZarethPL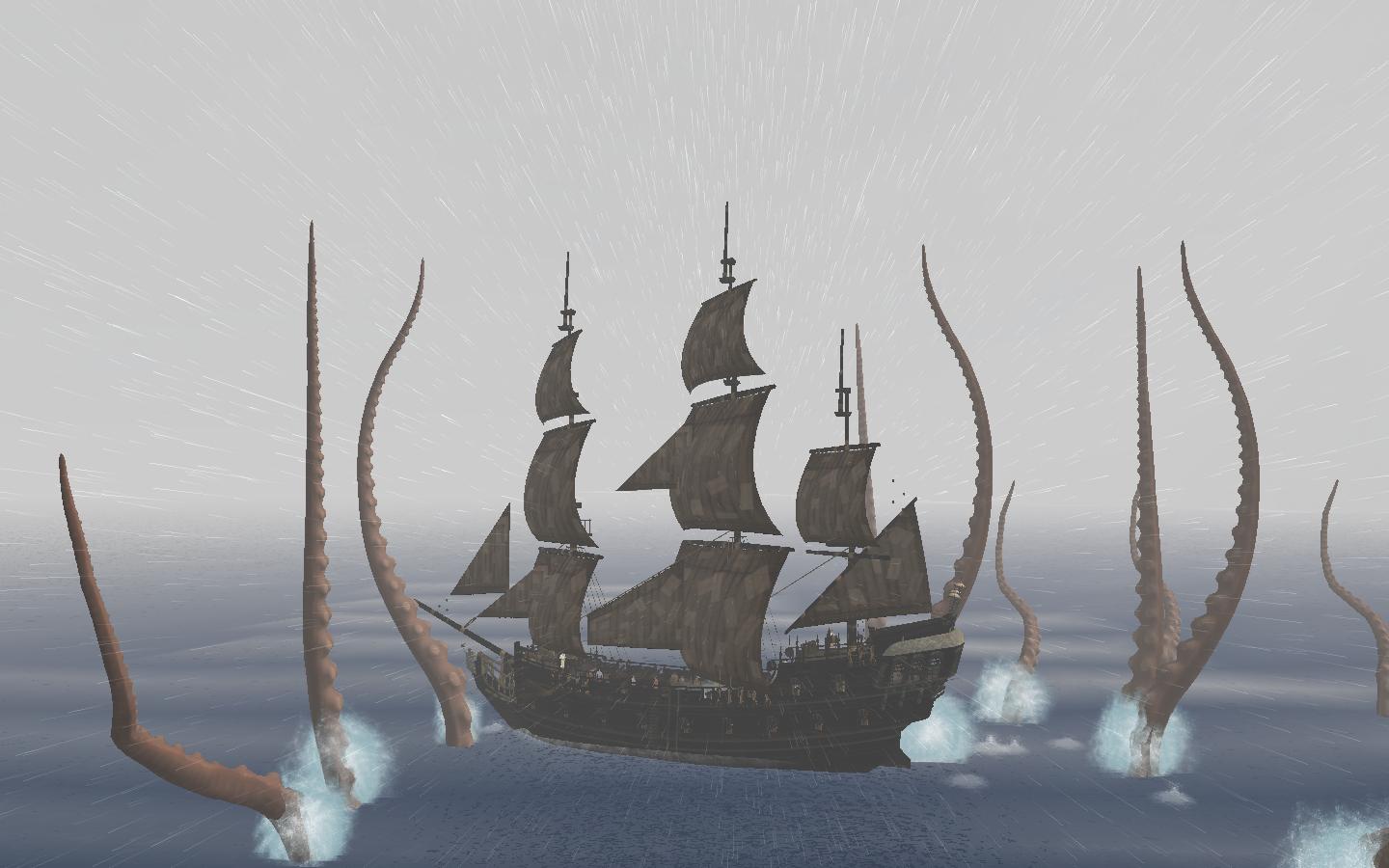 . British texture of ZarethPL's USS Constitution model by KroKoDyl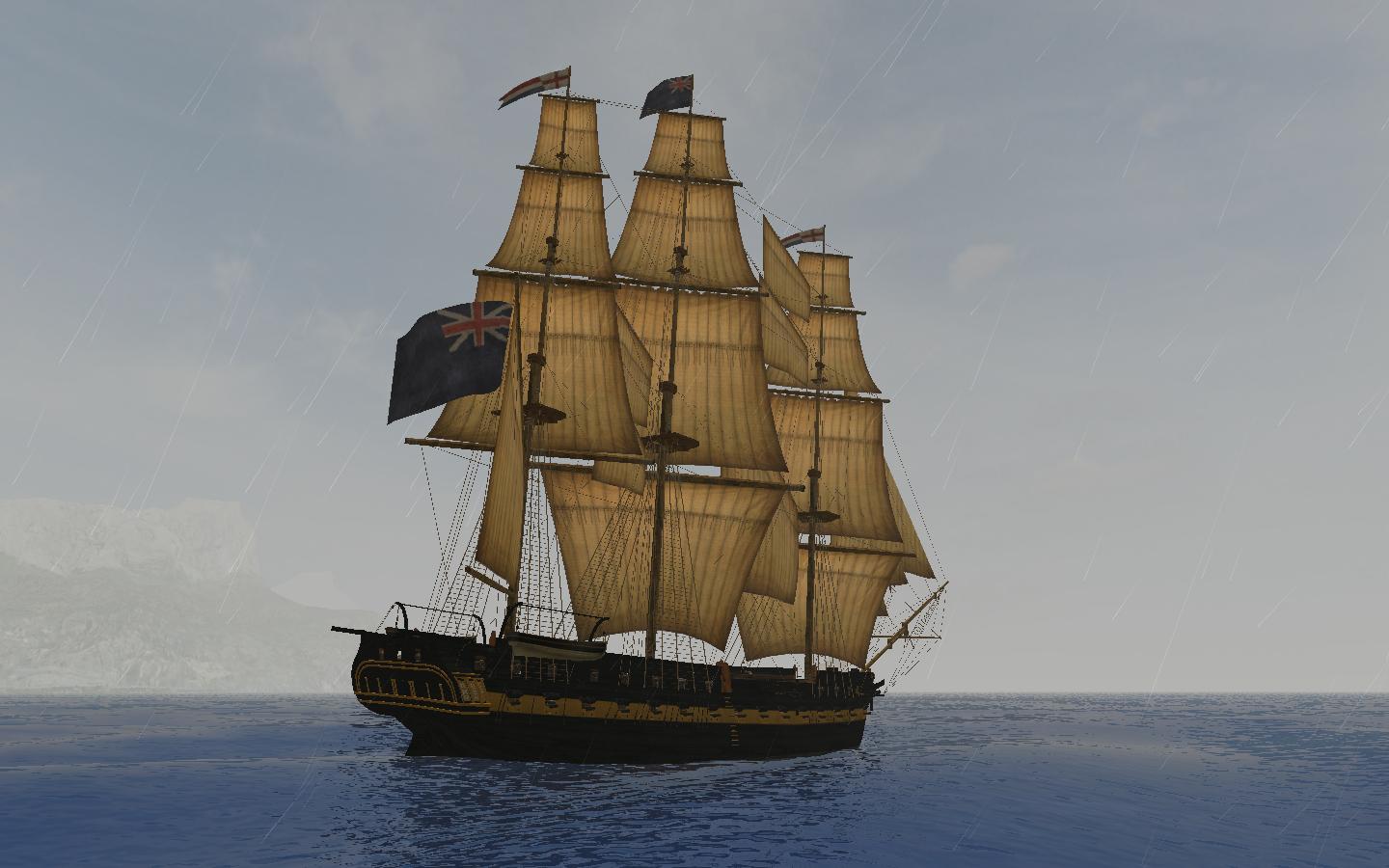 . French texture of ZarethPL's USS Constitution model by Snow White Sorrow
. Spanish Battle Galleon model by SuperChango, texture and support by Snow White Sorrow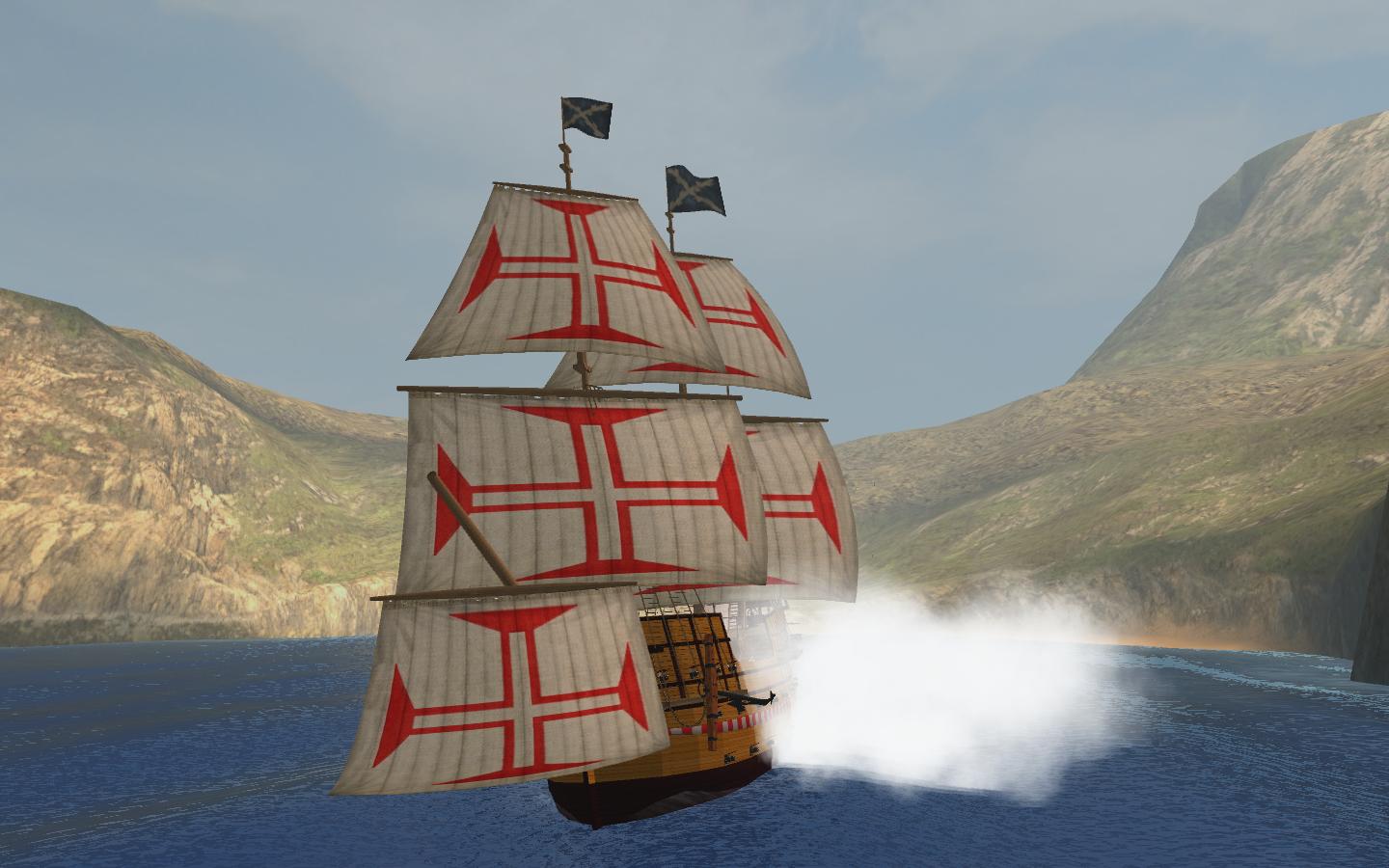 . Hornblower storyline character models by Short Jack Gold
. Kraken tentacle models added to the Kraken Attack by Iron Roger Flint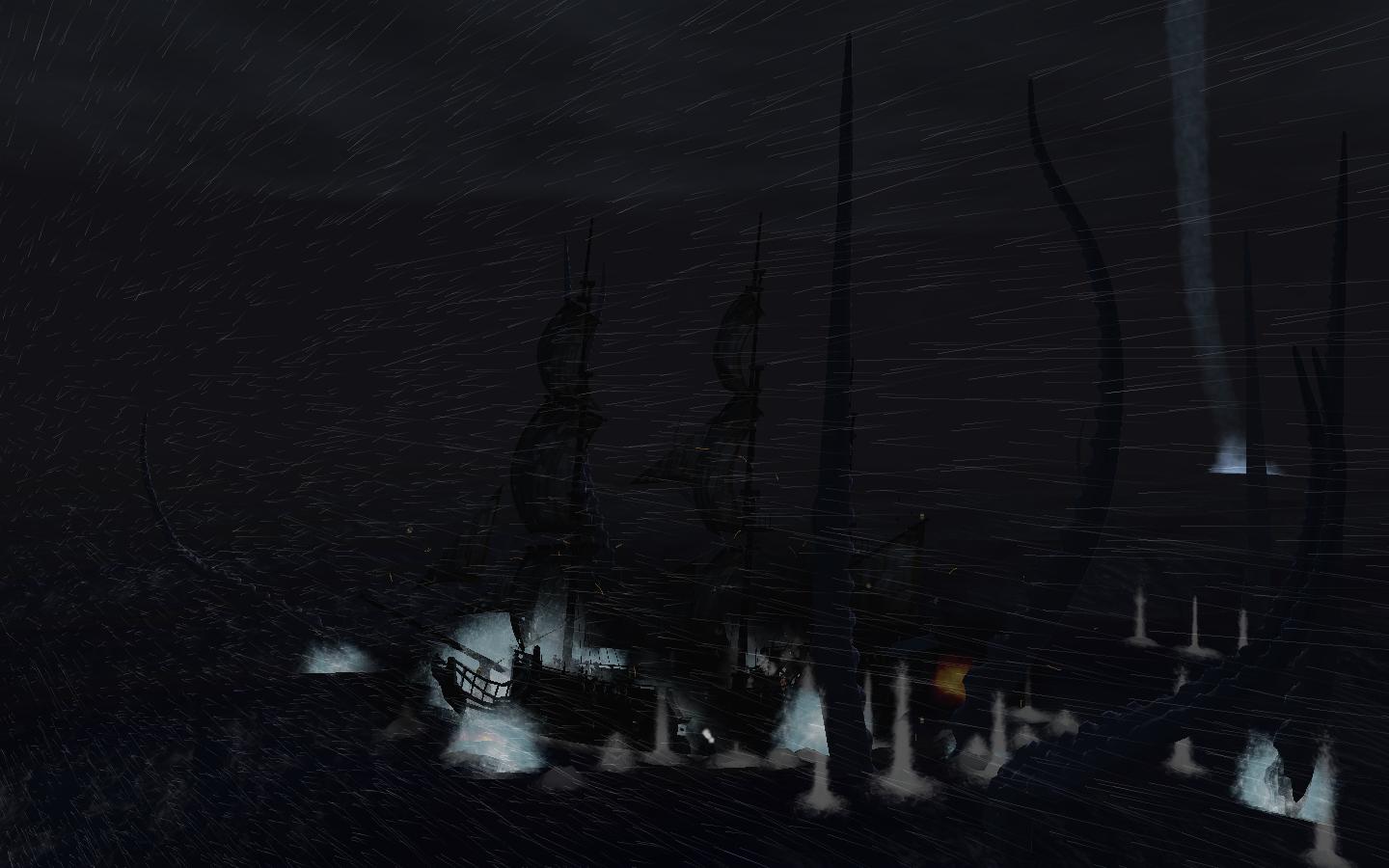 We have also added two additional options that may help improve the game's graphics on some computers. These are not selected by default during the install.
Swiftshader is intended as a fix for mobile Intel graphics cards ONLY!
Do not install it if you are not using an Intel mobile graphics adapter!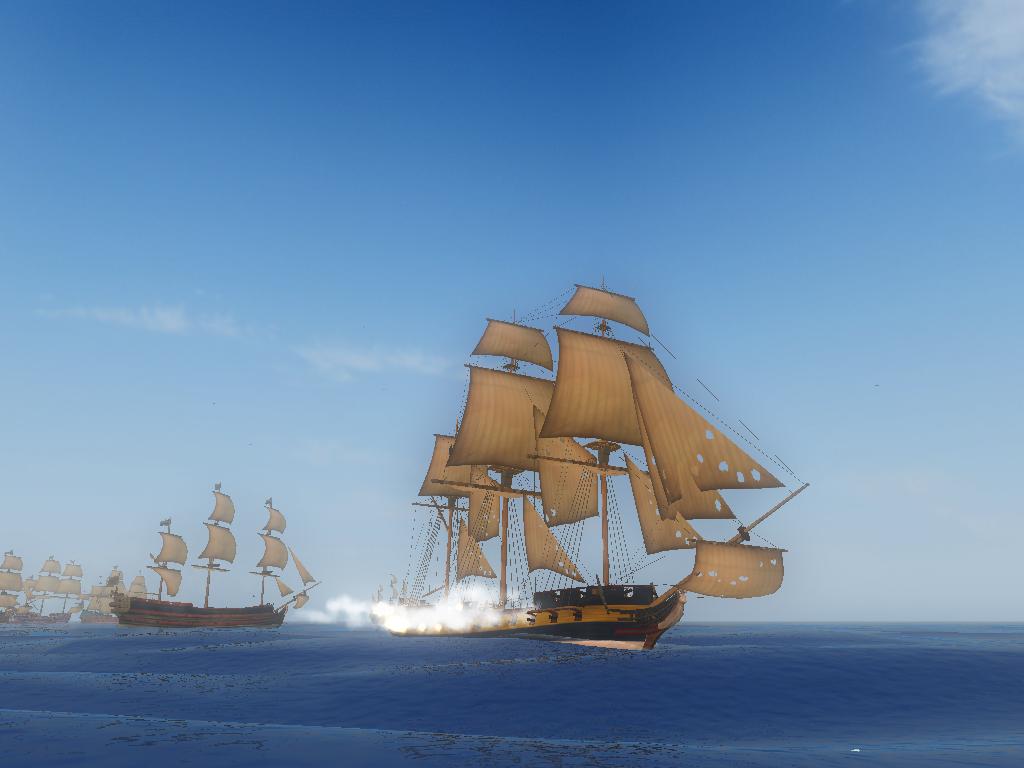 ENB Improved Graphics was originally developed by Vorontsov Boris for another game,
but has been reworked by one of our PiratesAhoy! Community members to work for this game.
It is possible to change the default settings further, though lots of care has been put into achieving the best settings for this particular game. Refer to the accompanying ReadMe files.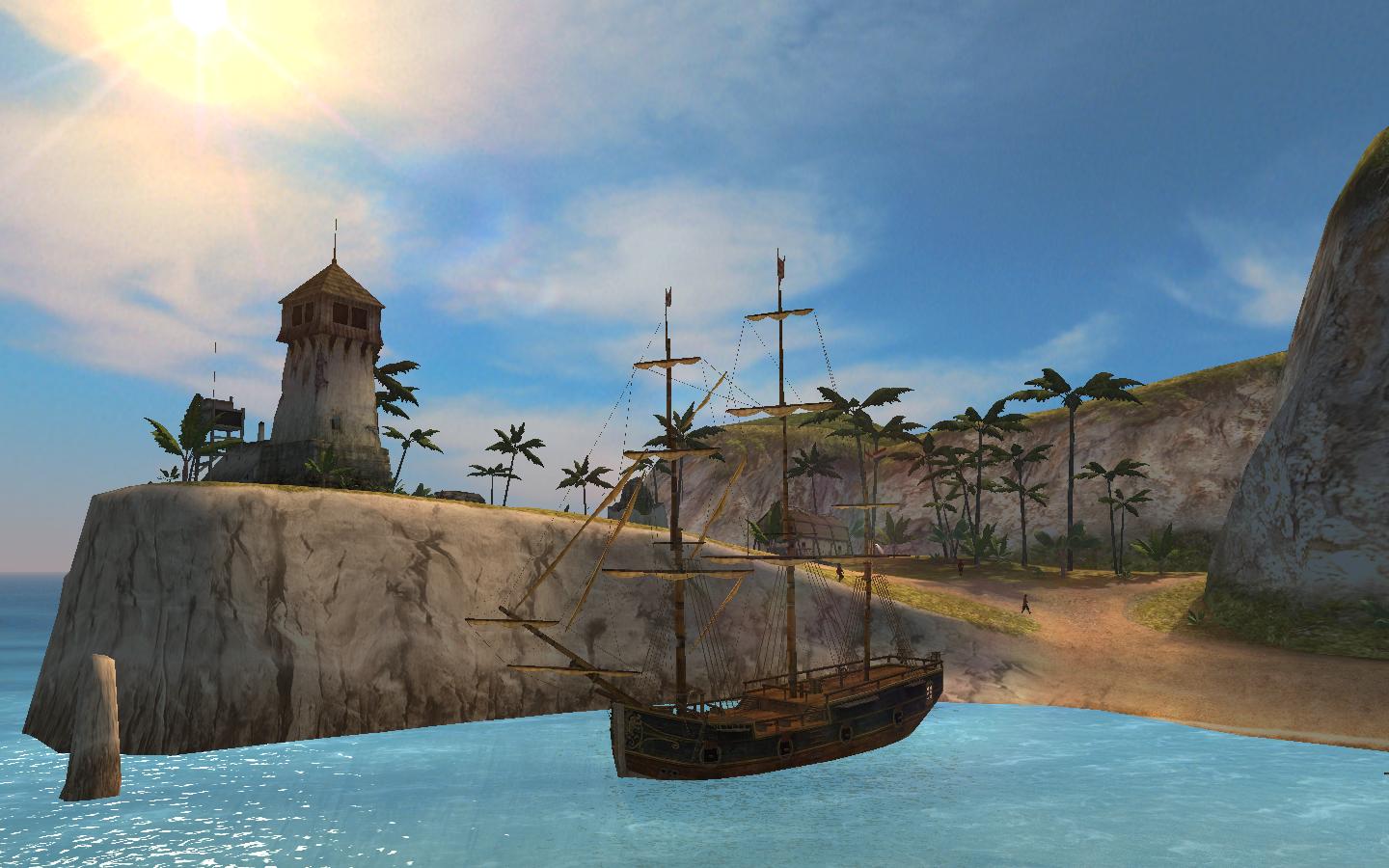 Of course, this IS a Beta! Please keep that in mind while playing and SAVE OFTEN!
If you run into problems or spot bugs, please let us know on our PiratesAhoy! Community Forums!