Wolf Gang's art direction has been completely revamped this week, following the first attempts at a mobile build for the game. Previously, the game's textures were all unlit, and any sense of depth was captured by painted on shading, and ambient occlusion in the post effects. As neat as it looked in the beginning, the ambient occlusion was starting to grate on me, and the final nail in the coffin was when it was discovered that for some reason the effect was not rendering properly on Android.
As a refresher, here's the old effect when the game was a bit earlier in development: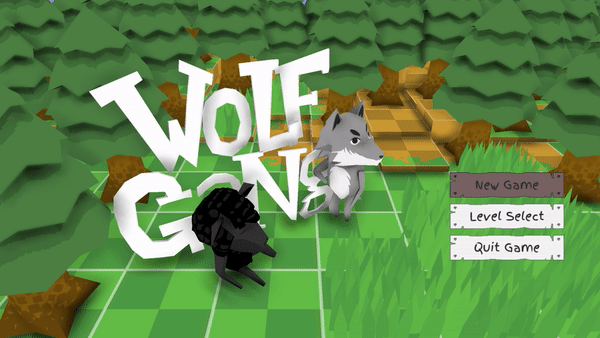 Instead characters now have an outline shader applied to them which helps to differentiate objects in an unlit environment (the original purpose of the AO), and shadow projections at their feet. I personally think this style suits the game better.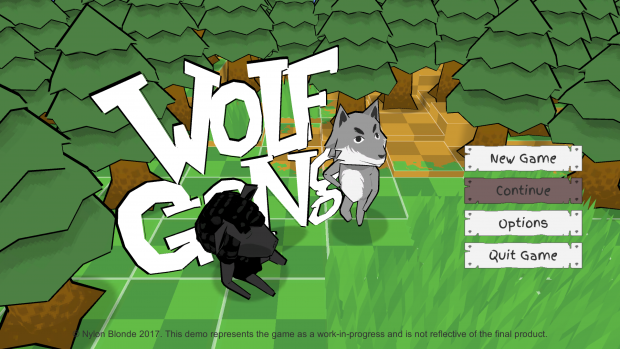 This new style does however make the UI feel a little bit more out of place, so some more iterations for that will have to be explored.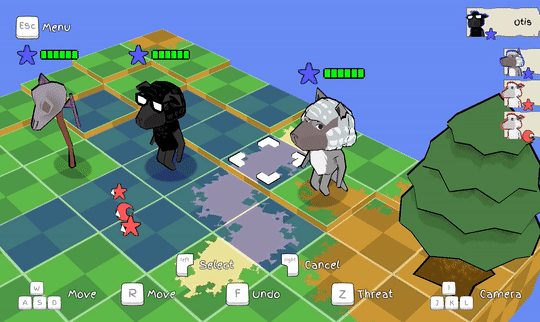 The shadow projections are mapped to the mesh bounds so that they feel more dynamic as animations are playing.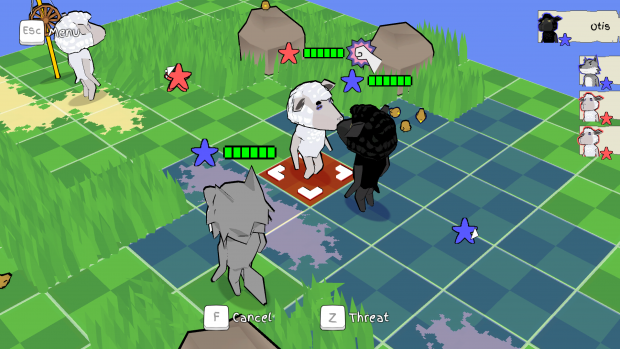 This is the first time I think I've had much success with a fairly simple outline shader, and I am pretty happy with the results. I may post a tutorial about it later.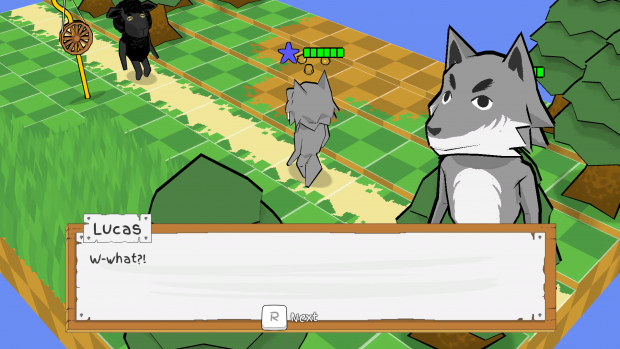 The previous style lacked consistency for the character dialogue portraits as a bug in the version of Unity we are using prevents ambient occlusion from being rendered if there are multiple cameras using it (or rather, a bug that causes ONLY the AO to be rendered), but with this style, the character portraits share the same consistent outlining in the main rendering camera.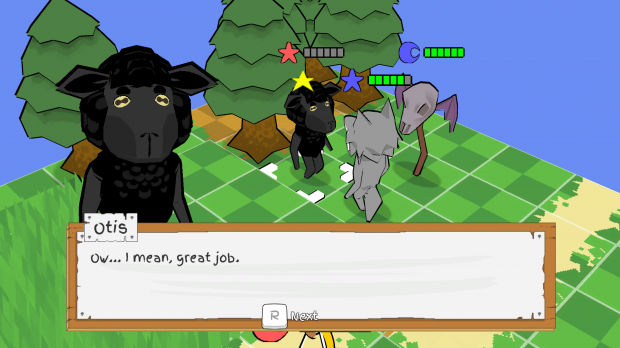 And of course, here is a shot of me testing out the mobile build, which sparked this transformation: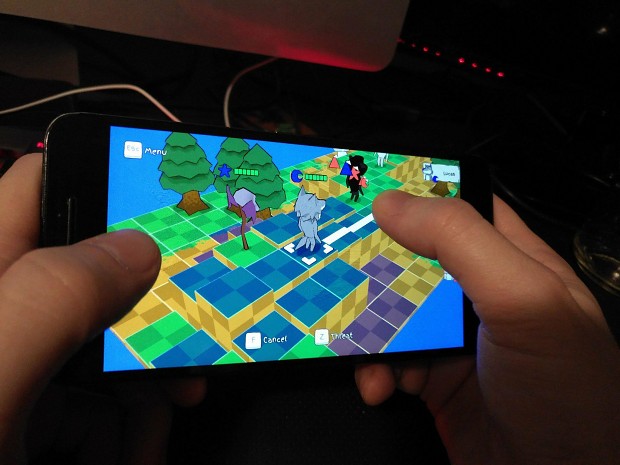 A new version of the demo which will adopt this style is on its way, I'm just in the middle of finding any bugs that were a result of the adding of touch controls and several new features, including the ability to undo moves. In the meantime, you can follow Wolf Gang on itch.io or Game Jolt to catch when that goes live.

In Kickstarter news, we are entering the last few days of the campaign, with still quite a ways to go from our goal. We're going to need a big push to get funded. If you enjoy this project at all, please share the Kickstarter with your friends, on any social media you can. Any dollar amount that you can contribute at all also goes a long way, so please consider backing the project.