It's here! Jubal and team are proud to present the 1.0 (and final) release of Narnia Total War, for Rome Total War 1.5. This version includes all canon factions, full campaign mode with trade, ancillaries, and special localised reward buildings, and a wide range of units with over 40 added since the 0.8 beta.
This release has taken over a month longer than planned when we released the 1.0 preview - and the mod has improved immeasurably since then. The result is a piece of work that is more stable, looks better, and has masses of additional units, ancillaries, and features: we hope you enjoy the results. This is now one of the largest and most complete fantasy mods ever released on the Rome TW engine, with everything from giants to badgers, dwarfs to centaurs, and mailed knights to mysterious woodland spirits available in your armies!
This may, and I know I've said this before, be the last mod I release (though I do have a standalone adventure game in the works). It's been a huge extra haul of work and many late nights to produce this for you guys, and I'd particularly like to dedicate this to everyone who's given encouragement and help along the long road of getting this mod done. If you play it, please do leave a comment here or on the webforums to let me know: needless to say nobody's paying me to do this, so feedback is what really makes doing this worthwhile.

If you have bugs or issues or want help adding extra features yourself, I will always be happy to provide support, but please ask me questions like that via the webforums not on ModDB, especially if you want a reliable and decent-speed answer.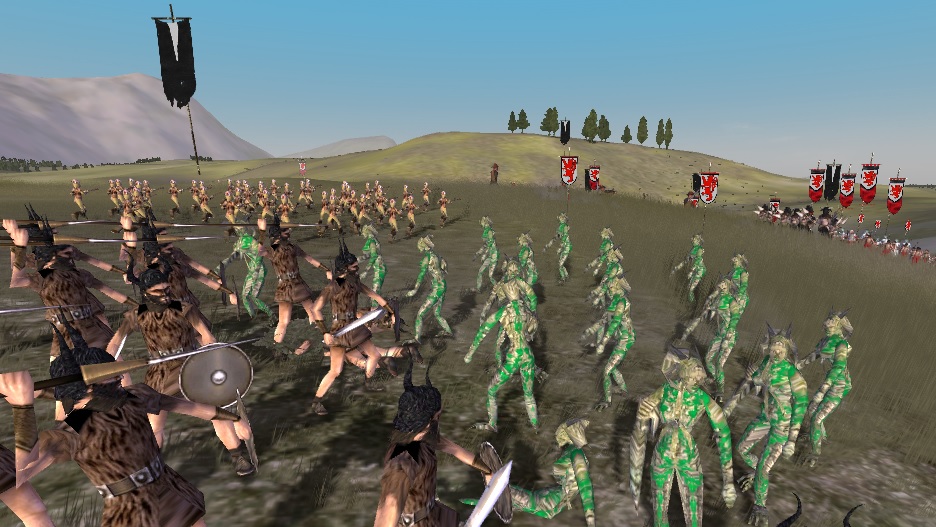 Feature List
All factions have full unique unit rosters with over 40 new units since v0.8

New units include dryads, naiads, fauns, talking mice, Telmarine inner circle knights and the first swords, Ogres, White Wolves, and even the mysterious earth-men of Bism!

Over forty mod-specific traits & ancillaries give the campaign mode special Narnian features

Narnia TW ancillaries include Trufflehunter the Badger, the Bulgy Bear, a Child of Ramandu, Dufflepuds, Werewolves, Telmarine Scheming Ministers and Calormene Priests of Tash!

Marauders, Harfang, Dwarfs, Narnians, Archenlanders, Terebinthians, Lone Islanders, Calormenes, Telmarine Narnians, Old Telmarines, and the new factions of Koraly, Munesh, Surval and Erina are all available to play
Deep lore for both old & new factions gives a feel close to the books whilst adding whole new cultures to explore
New loading screens
New buildings available with full UI, including sorcerous groves, monster pens, and the dancing glades of Narnia
Fine detailed campaign map covering the entire Narnian world, with carefully balanced campaign features.
Range of rebel factions and opponents in campaign, including unique local rebel units in some areas
Plot quest features allow you to uncover items and re-enact plot points from the books
Overhauled interface giving a full Narnian theme and feel
New faction icons, banners, and game background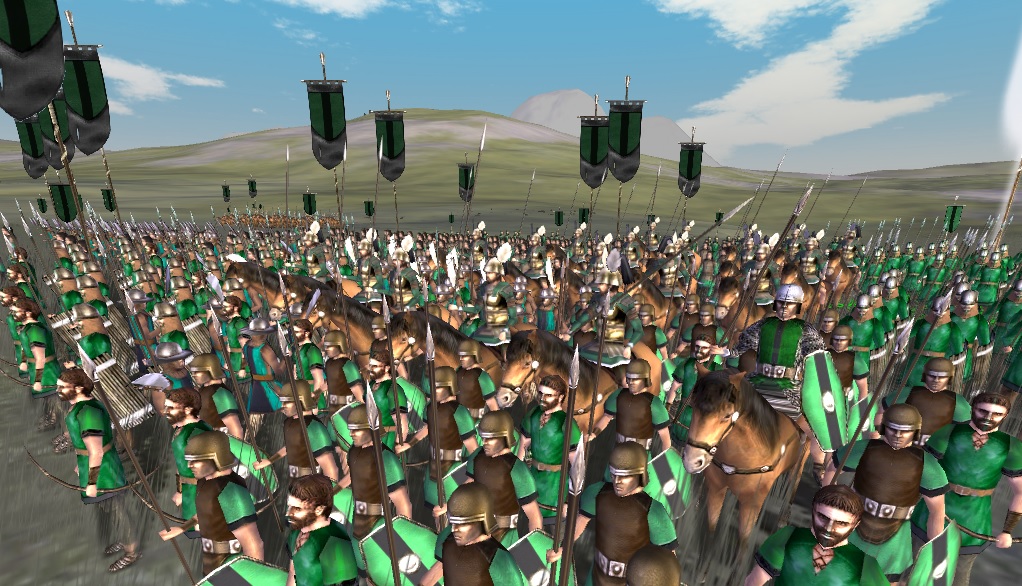 New Lands & Book Features to Explore
Building this mod and our version of CS Lewis' world has been a labour of love - in this release announcement we just wanted to highlight a few particular extra things you'll find in the 1.0 release that we wanted to tell you about!

First, the addition of three plot quests to the campaign. These use local-targeted buildings to provide you with bonus ancillaries and units as a reward for following the path of three of the books - tasks based on Prince Caspian and Voyage of the Dawn Treader reward the Narnians (or in the latter case the Terebinthians) with bonus ancillaries to power up their heroes, whereas the Wasteland Marauders can try to tunnel down to Bism and unleash the power of the earthmen from The Silver Chair. Full details of how to complete these bonus tasks can be found on our forum.

Second, we've provided a wide range of faction background and detail, including new ancillaries and traits for both minor and major factions. Badgers, Maenads, Dwarfs, Mermaids, Loyal Squires, and more can all turn up in your characters' retinues. Beyond that, we've done a lot of work to neaten and improve the look and descriptions of buildings, including ensuring that all new buildings have their own unique user interface cards and look. Even minor factions like Terebinthia and Archenland have benefited from this high detail approach (Terebinthia alone has one unique trait and multiple special ancillaries), with special and edited temples available for every single faction in the game. Some local areas have special units and expanded detail as well, including the Telmarine-dominated isle of Cair Galma and the desert city of Teshishbaan.

Third, we've provided a huge amount for the bonus factions too! We had to add these extra factions to balance the campaign map properly, and we've made sure those (Koraly, Munesh, Surval and Erina) have all the care and detail you'd expect from a mod of this calibre - they're far more than mere placeholders. Koraly gives you access to tough, rugged Telmarine-related spearmen on the wild coastline of the Starlit Sea, across the mountains west of Archenland; south of them, the camel-riding city dwellers of Munesh have a deeply religious but widely polytheistic attitude to life, and live in harmony with their river valley and other creatures - including mighty cyclopes - that live nearby. South of Calormen, across the Straits of Erina, lies the Erinese confederation, who seek to bring their scattered peoples together and forge an empire. Finally, in the deep southwest of the map lies the Umbuso of Surval, whose Inkosi (Kings) have ambitions that lie well beyond the jungle and the help of the wizard-like Sangomas and water-spirit Tokoloshe to aid them in that struggle. We hope you enjoy these additions to the mod, and that they fit well with the Narnian world you know and love.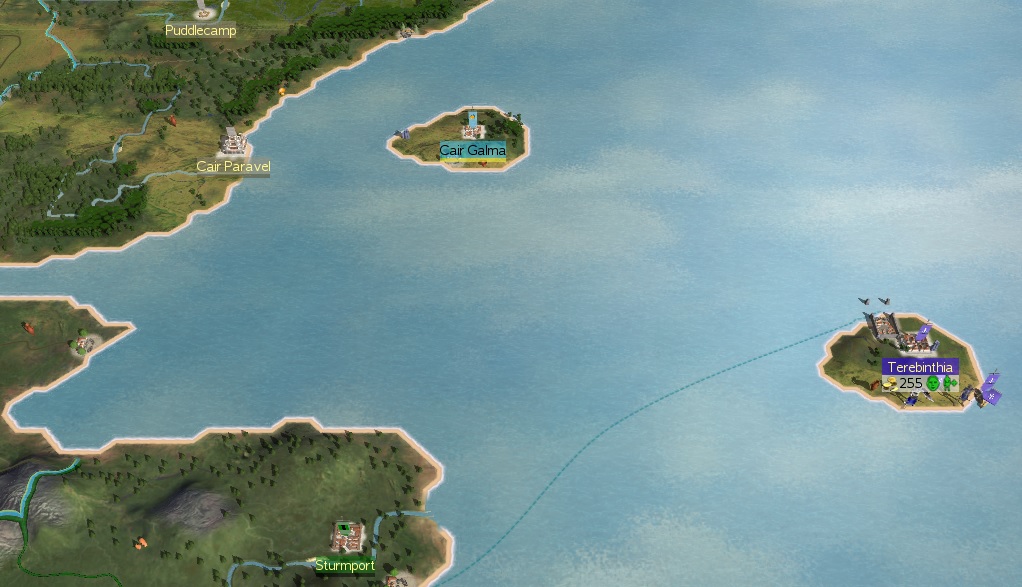 DOWNLOAD & INSTALL
Install instructions are included in a readme with the mod, or use the generic guide found here. For all comments, hints, queries, etc, you can find our forum here.
I hope you enjoy Narnia Total War! Download it at the link below: