Greetings Everyone!
There's nothing quite like a stroll through the bullet-invested vessels in the MOTHERGUNSHIP's armada: the relentless walls of projectiles... the wave after wave of strange robotic fiends... the charged sense of danger. Now, imagine all of that... with molten metal below every place you want to step and grinding spikes on every other wall. Welcome to the Foundry Class Ship.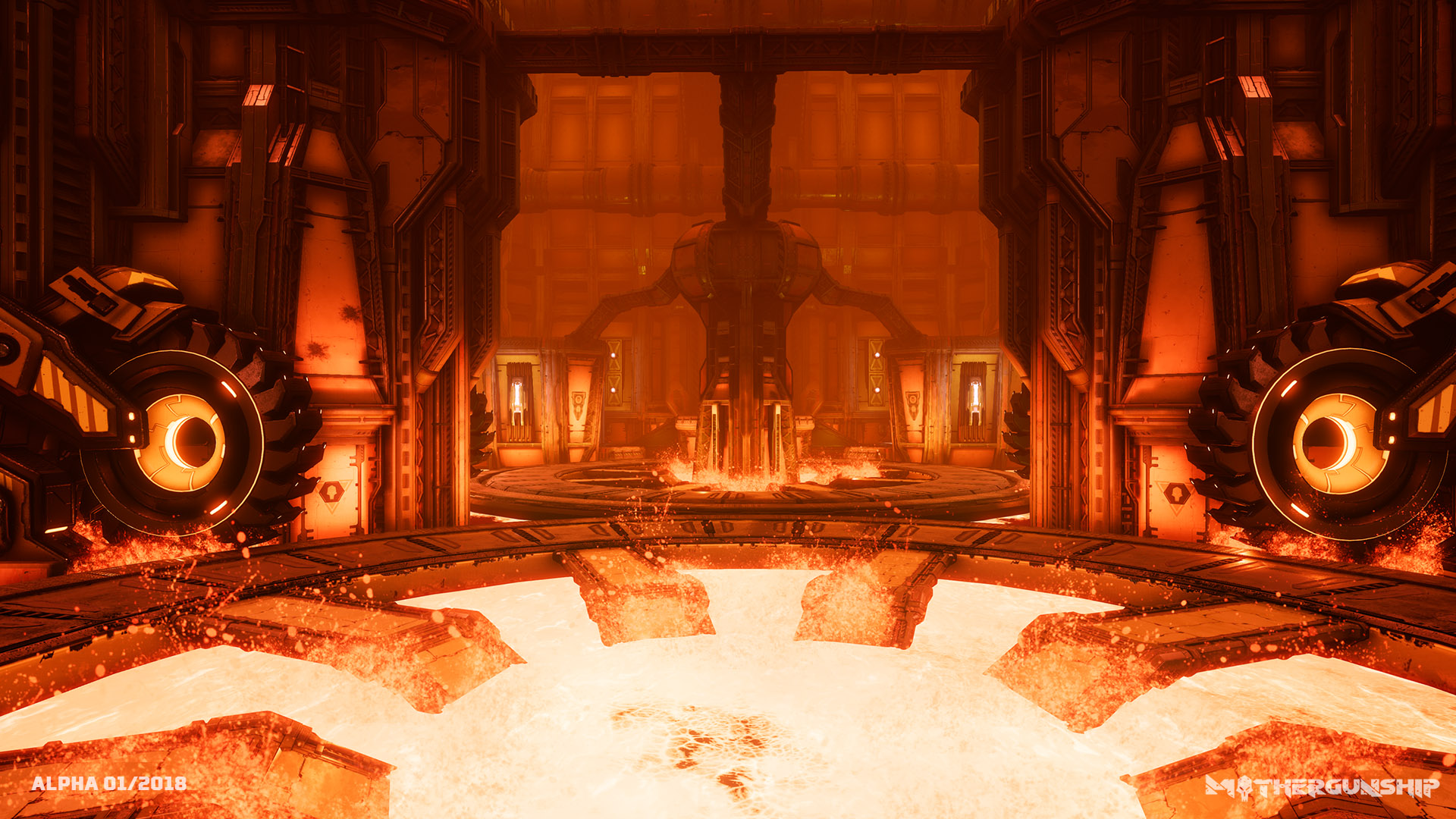 No one quite knows what the Aliens are building within these mammoth hulls, but they seem to contain a checklist of all the terrible things one might experience of a tour of a blacksmith on the surface of the sun.
Scorching heat? Check.

Pools of bubbling metal? Check.

Giant Sawblade walls? Check.

Rock Crusher walls? Check.

Shifting walls and moving floors? Check.

Perpetual red glowing fog, filling the air with an eerie gloom? Check!

And what strange creations live below these molten surfaces, just waiting for a hapless adventurer?
Now, let's talk about the alien architecture of the Foundry Ships. The first visit to the foundry may highlight the obvious thematic difference and obstacles, however even the ship's layouts themselves present a unique challenge. The rooms are bigger than anything the player has seen before; winding catwalks present maze-like navigation through a room and gargantuan chambers stretch up into dark abysses above you. Even a single room can present a task for the explorer who likes to check every corner and reveal every secret. What dangers, or rewards, hide in the dark recesses of the Foundry?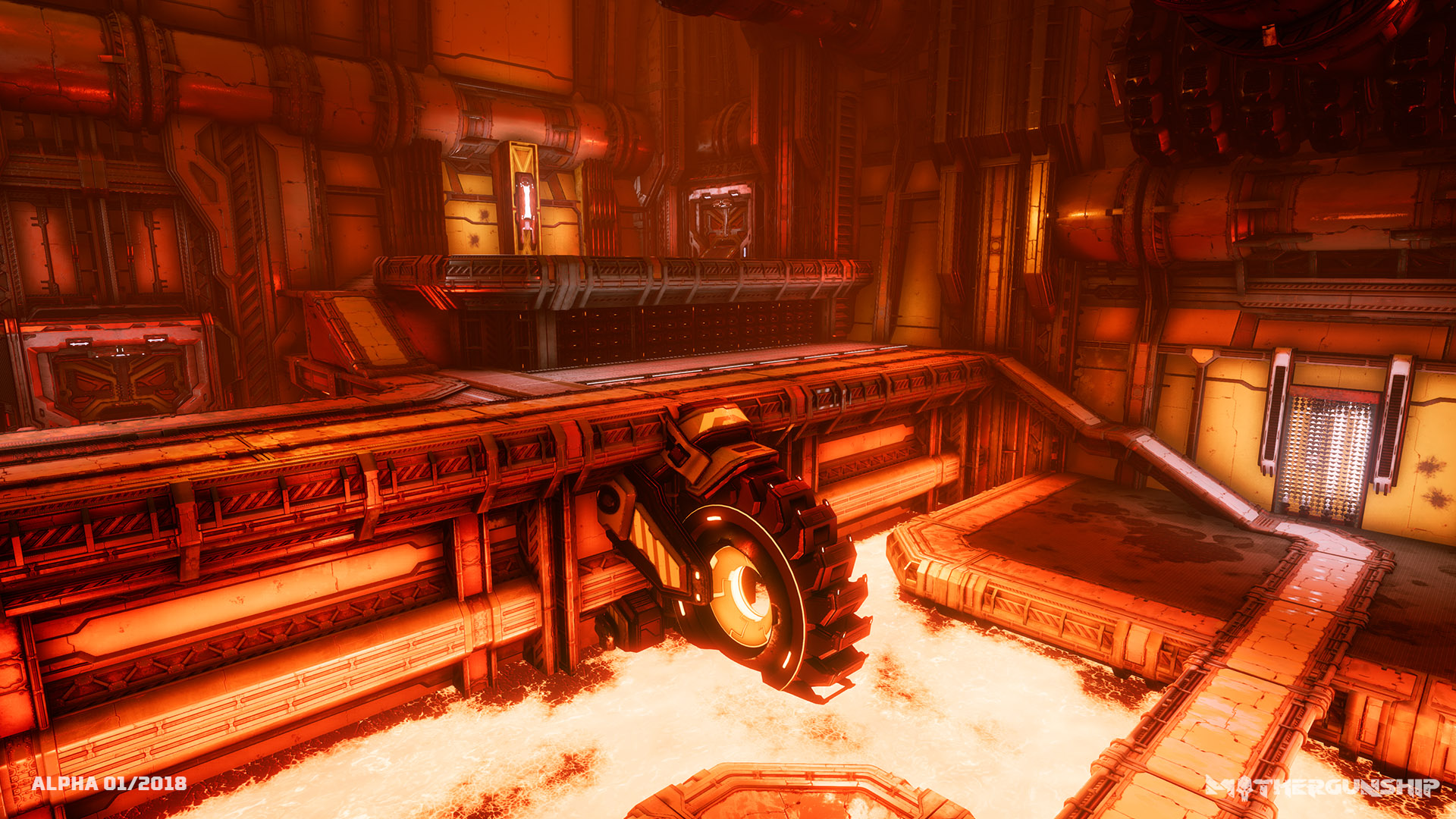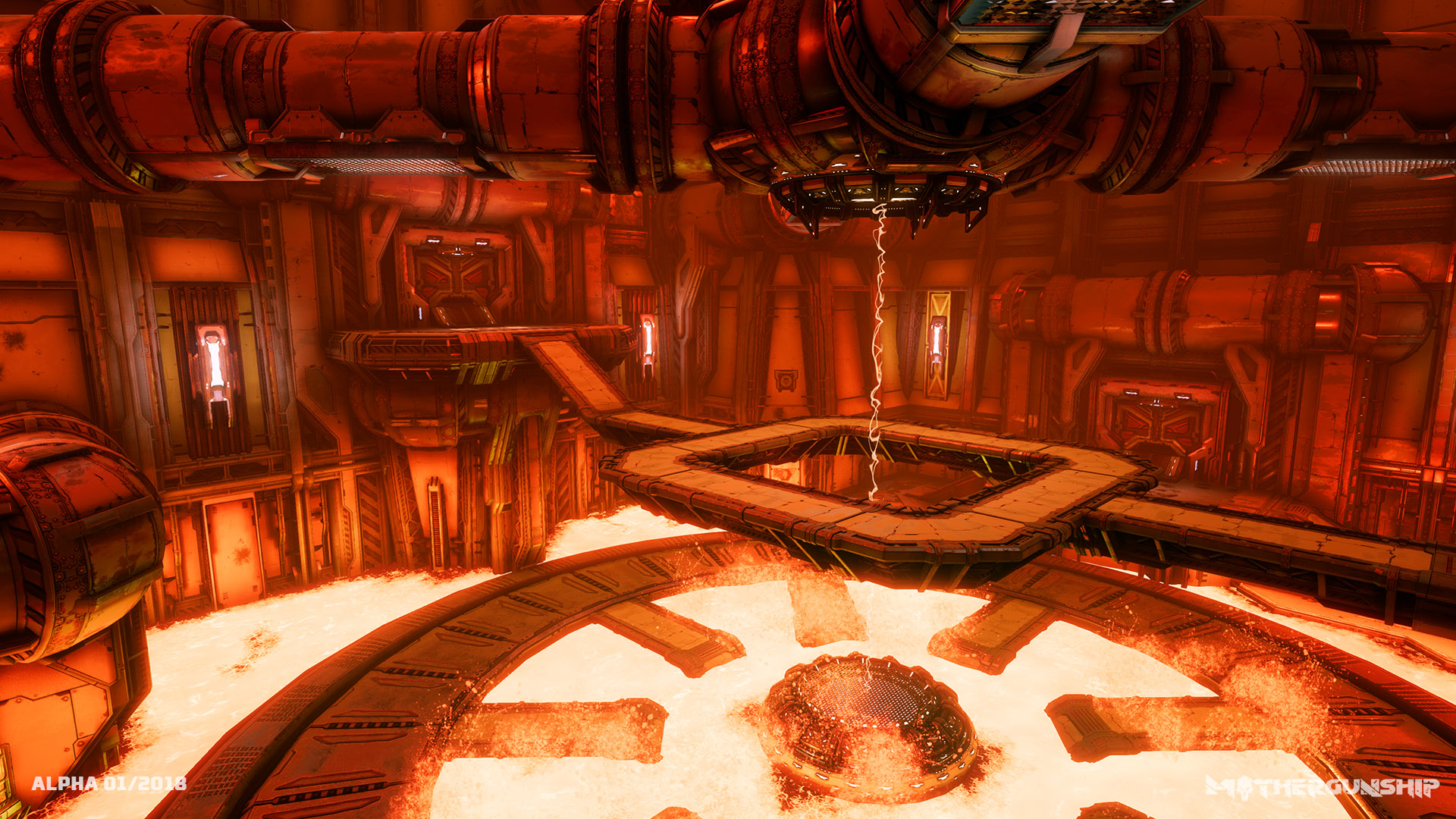 Please also note that the game is still under development, so everything that we show here might not represent the final state, and things may change in the future.
We can't wait for people to dive into the Foundry maps, and we're looking forward to showing off more of Mothergunship's unique environments in future blogs.
Thank you for reading!