Hey guys, big news incoming!
Cadaver Party becomes Hotline Party!
The public beta of Cadaver Party: Episode 1 was to be released SOON™ but in the last weeks I made my mind and tried a new style of Total Conversion. I worked a lot on new gameplay elements, mechanics, weapons, an original story and all this became a top-down shooter.
Times were hard for me towards this project but now I am sure I'm going in the right direction! Maybe it will stay free, I'll see if I transform it in a commercial one and port it on various platforms.
Gameplay, weapons, powers
It is easy as ABC: you have tons of weapons (knives, axes, pistols, rifles, rocket launchers...) at your disposal to help you clean the different places you visit of their enemies. The final goal? Destroy the Mafia. But why? You'll see once you start to play!
Your character will have different powers, from high-speed running, kung-fu warrior moves, chaingun soldier with grenades and much more. It is going to be violent, so be prepared for the show!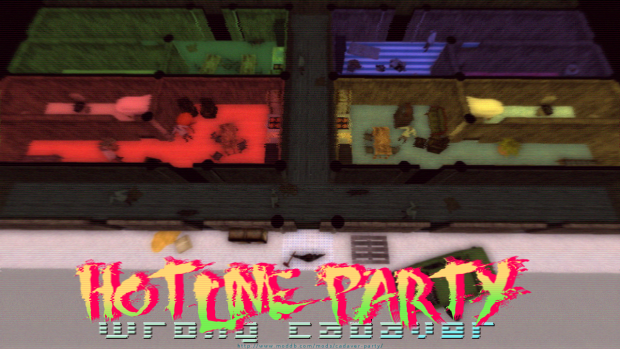 Reveal: Hotline Party - Wrong Cadaver
Note: this comes from early alpha content.
More content soon and a prototype!
A short prototype is nearly ready, I can't wait to finish and upload it for you to enjoy and tell me what you think! I might create a Greenlight page... just in the case! ;)
More VERY soon, take care guys!
Hey, by the way... do you like hurting other people?~~