New version of the complete manual for all gamemechanics of Might & Magic: Heroes 5.5 RC14 Beta 4 is now available. We will get into the details below.
Download MMH5.5 Reference Manual
Ladder page MMH5.5 Ladder | Discord: MMH5.5 Discord
New version, new engine
A new version of the interactive manual is released to provide information for the bulk of changes that were packed in RC14 release cycle. The manual is now migrated to Unity engine which will diminish many of the unmaintained Ruby Shoes engine shortcomings. Some of the changes involve:
- better performance
- improved visuals
- no OS platform related issues anymore
- 3 resolutions to choose from
- extended capability that will allow new functionality features
Launch screen and visuals
At startup you will get into the launch screen which will ask for resolution details and language translation choice - currently English only.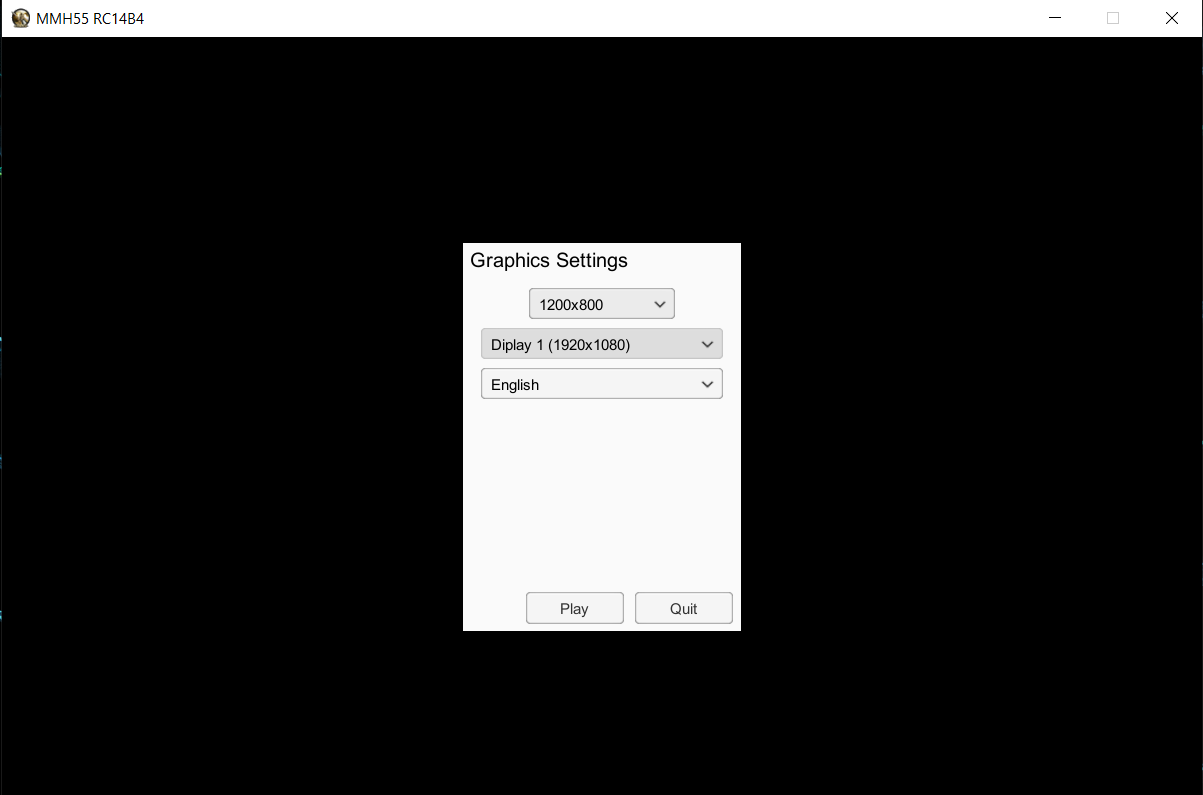 On the hero pane some shading has been implemented for unchecked perks for a better contrast.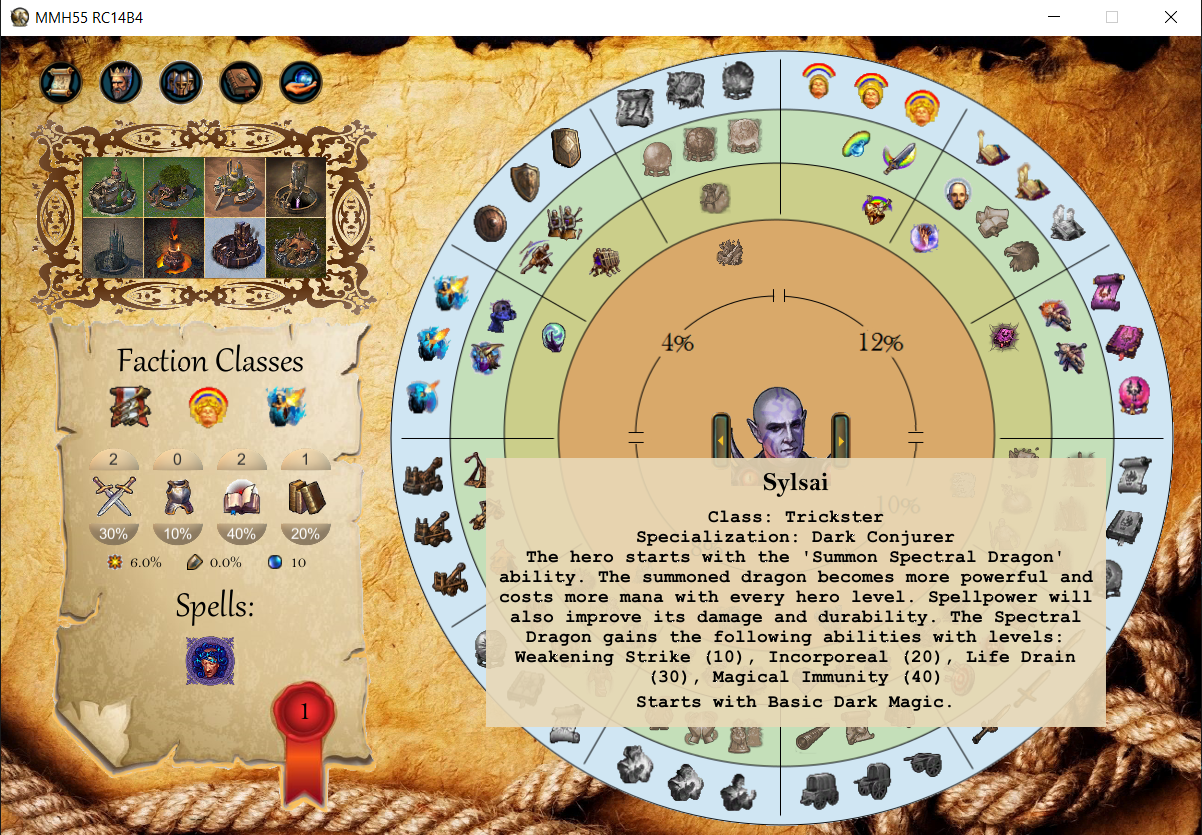 Spell pane now has a better slider and warmer font.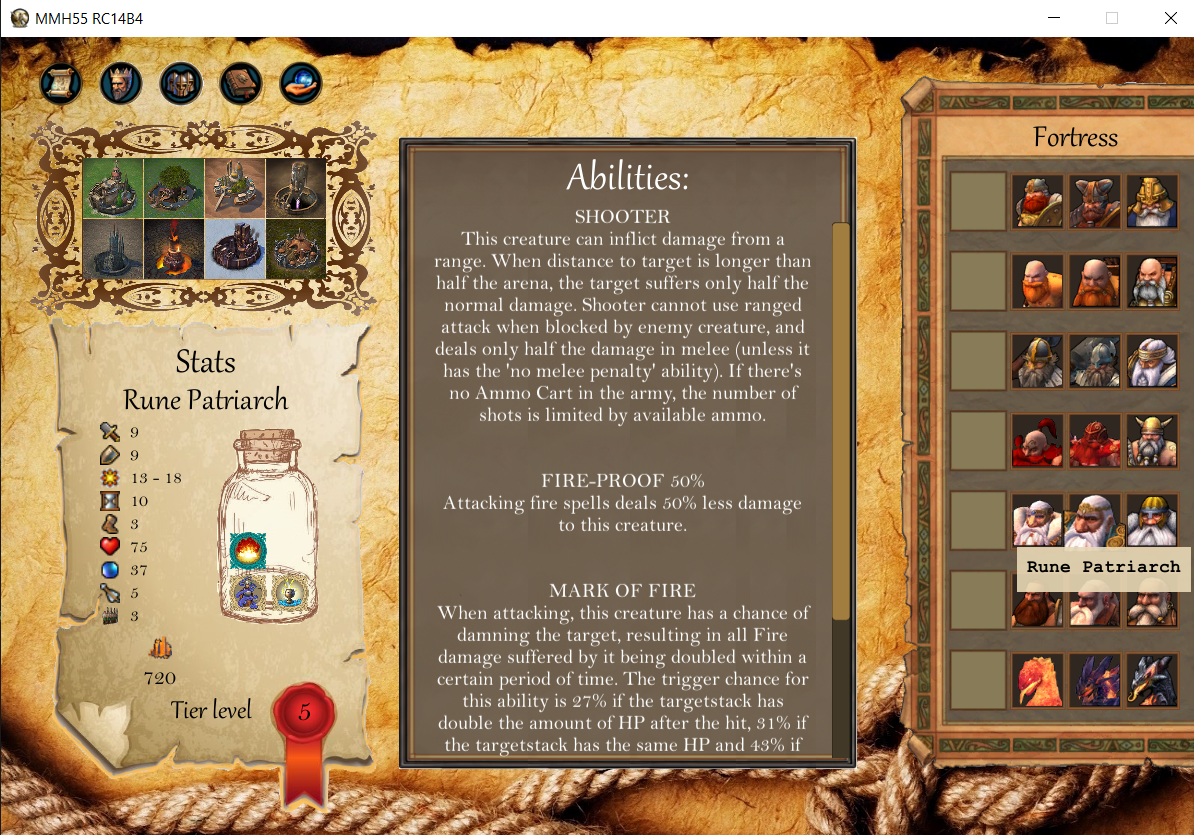 Spell pane with improved spell description presentation.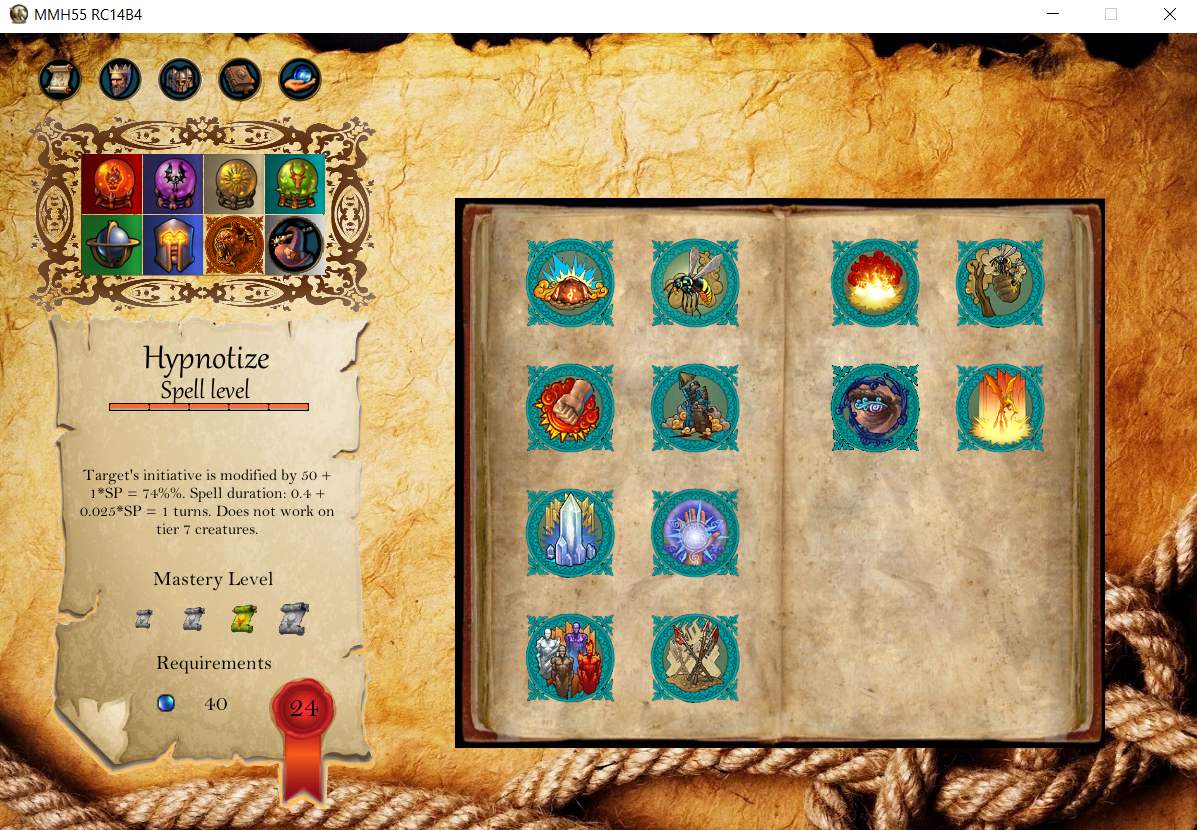 Artifact pane artifact sort choice buttons are now visualized and more into the style of the manual.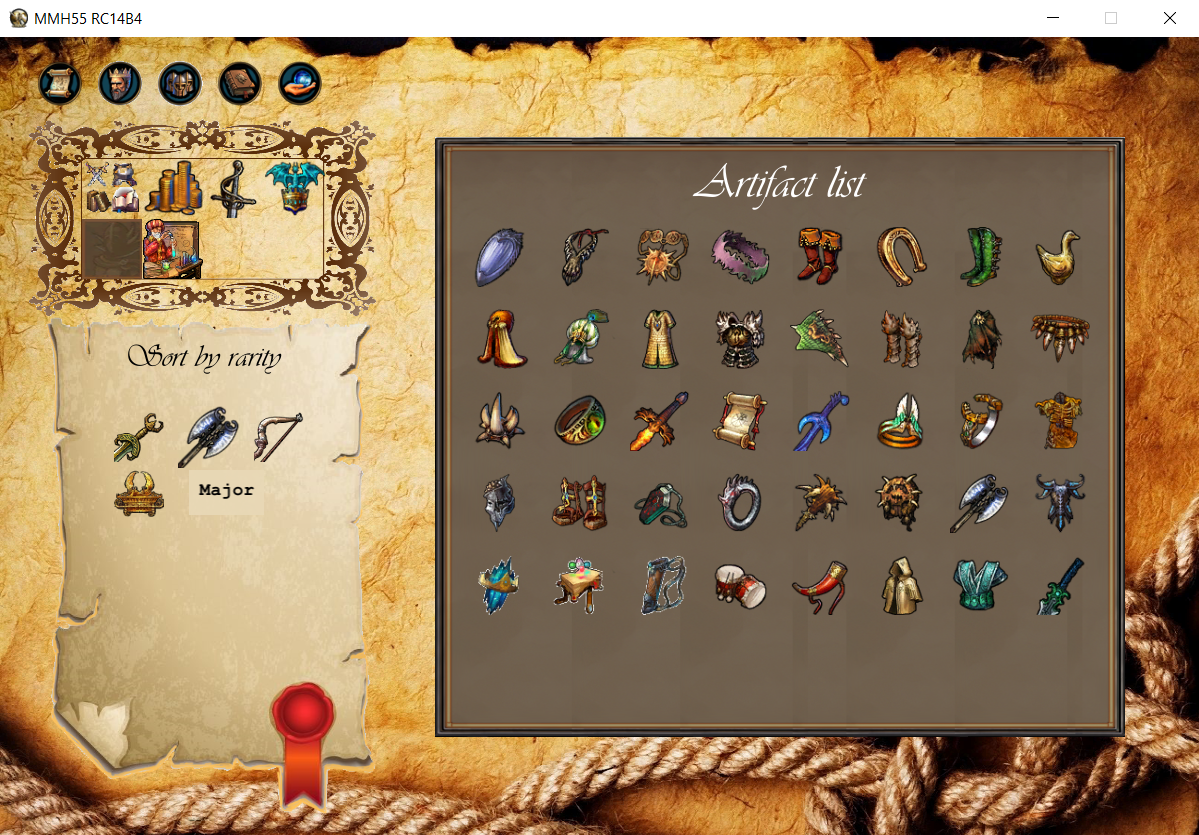 Manual translations
Nearly all manual texts are auto-collected from the game data files via scripts. So if you want to see a manual in your language we suggest to go ahead and translate the mod text files. You can read more about the translation itself in the guide below.
Regards,
The MMH5.5 Team