Our beta 5 release was a technically complicated one, so some bugs were almost unavoidable,
but thanks to the community's swift input and feedback we have been able to sort them out very quickly. Since a substantial amount of balance changes was also discussed and implemented forthe new larger standard battlefield size of 14x12, the new release is already named Beta 6.
All in all we have 3 things to announce:
1. The Beta 6 upload with fixes and balance improvements for larger battlefields. Download the mod and also the Manual was updated right away.

2. The start of a H55 compatible maps database on discord, currently containing 19 maps with the intention to expand it over time. These maps are checked for bugs and compatibility issues with the mod. (If you don't want a discord account, you can still move in as guest, grab what you need and leave)
MMH55 Discord

3. A makeover of our old package of reshade settings has been updated to work with the latest version and offers much better performance with Adaptive sharpening, MXAO and SMAA. (credits: ThGryphn)

MMH55 Reshade Settings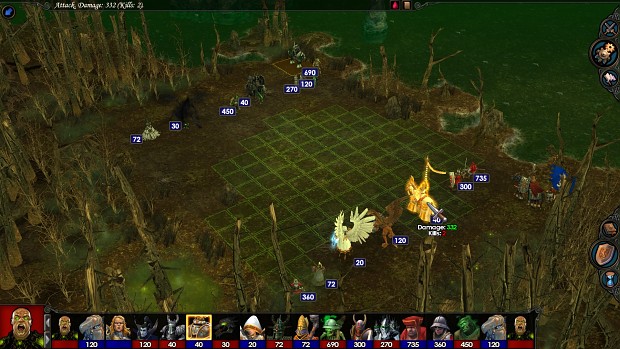 MMH55 Ladder Website

Beta 6 Balance fixes
After release of Beta5b a lot of feedback was provided on the balance on new larger battlefields and some issues were overlooked and have been fixed in this version. The problem was that offensive creatures with 6,7 or 8 speed have become very similar, causing mostly the faster upgrades to become weaker compared to the slower one (that was buffed in another area).
Previously on small battlefields it worked like this:
8 speed = reaches other side
7 speed = reaches other side with perk
6 speed = reaches other side with 2 perks (hard)
In Beta 5b with large battlefields it became:

6-7-8 speed = can't reach other side and 8 only with 2 perks
So if each faction would have one of the 8 speed creatures get 9 speed and some of the 7 speed get 8, there would be more meaningful differentiation again as in:
9 speed = reaches other side with one perk
8 speed = reaches other side with 2 perks
7 speed = can't reach other side
10 speed isn't used as we prefer to improve on the tactical preparation elements of the battle, compared to small battlefields.
So this is done in Beta 6:
-+1 speed to all following tiers: Haven T6,T7 + Inferno T5,T7 + Necro T7 + Fortress T6 +
Dungeon T4 + Stronghold T6 + Academy T5 + Sylvan T5
-added some minor buffs to primary skills of T7 upgraded for Stronghold, Sylvan & Dungeon since they started to lag behind after all bonuses to other T7
-added +2HP to Sylvan T2 (sylvan didn't get much buffs compared to other factions)
-added +2HP Inferno T3 (suffered from larger battlefields)
-made some minor adjustments to most unupgraded T7 and some unupgraded T6 to make sure they are not too strong/weak compared to the upgrades (logical stats)

See screenshot below for additional balance changes to Dungeon (minotaurs, dragons, riders, sisters), note Blood Sisters have 'Magic Proof 25% and Blood Furies (Immunity to Weakness):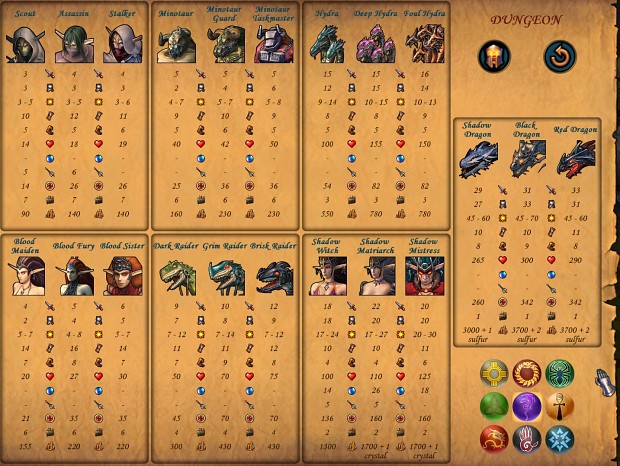 Beta 6 Fixes
-Slightly lowered creature amounts in Battle sites early game since now stats are better adjusted to large battlefields, in very late game there will be a little more.
-fixed misalignment of mouse cursor and army counts on a Lava and Sand terrain battlefield
-fixed buggish stone obstacles on some grass battlefields
-fixed Bart,Malustar, Alastor, Sephinroth, Kaspar & talanar starting skills
-fixed Azar not being able to get bonus from defendusall
-fixed Cyclops not having intended stats
-fixed Vindicator not having intended stats
-fixed immunity to blind not shown in creaturepedia on unicorns
-fixed lich master mana
-fixed banshee wail text
-fixed scholar not being able to provide deflect missile
-clarified text of scholar, omniscience
-clarified channeling txt, requires siphon mana.

Compatible Maps Database

Screen of maplist under construction, visit channel 'compatible maps' and 'submod maps', please read the pinned messages there before downloading anything: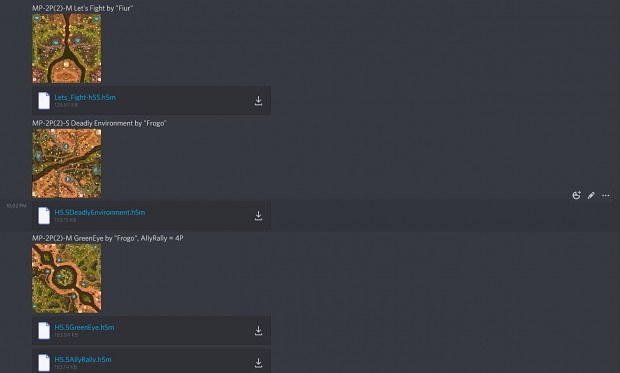 Reshade

Here are some screenshots 1st before and 2nd after: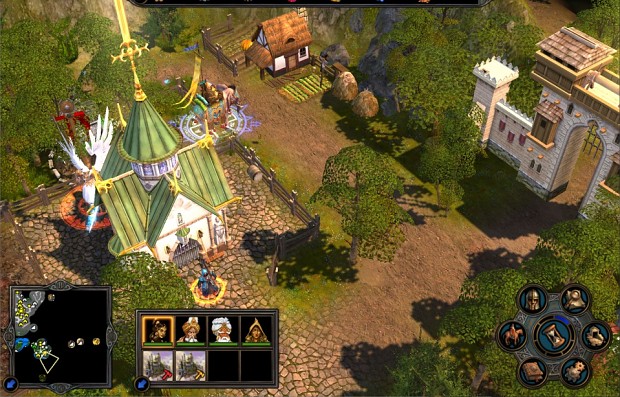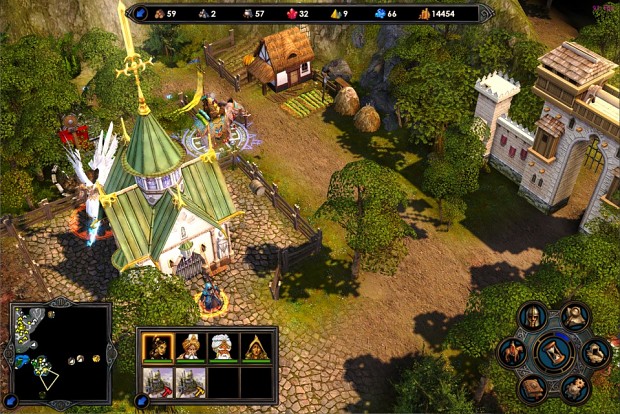 ...aaaand Merry Christmas!