MissD's Mansion is still in progress, first part of information of what this Deus Ex mod will be about.
Hi Folks, I really want to get this information out. Because the production is really big. It's so big that it's going to be hard to get the kind of news I want to get out to say that this mod is still alive to anyone who's really interested in it. I've been working hard on grabbing the kind of skills and programs I need to create what I want and I've been working hard to getting the results I want and I've trying my best to show what can be done for a Deus Ex mod not just for myself but for other Deus Ex mods out there to what I really want to show.
Unfortunately, some of the stuff I have plan, I think is sooo good (or extremely great), mainly because of what the Deus Ex modding tools provide with the engine and what could be created which I think is really cool and what I want to show, but that want I want to save as a surprise until the release of the mod but then will I never get it out there, it's something I'm pushing on but the news I want to get out there is that this mod is still being developed.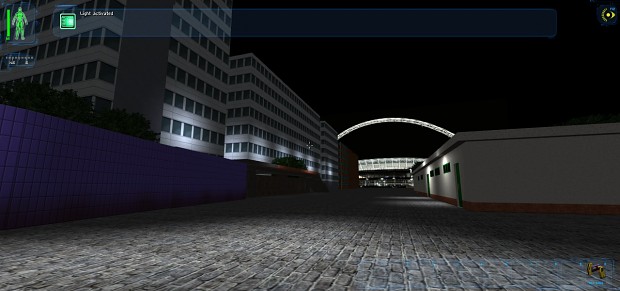 One thing I do want to get out there. The mod will be set in real world locations within London. One of which will be around Wembley. I want to include many locations from there. When you think about Wembley, you'll think about the stadium and sometimes, the arena which hosts gigs. How much I'll put in here. Wembley is well known for hosting loads of finals in soccer matches and exhibition games but the screenshots I'm putting in here isn't of the stadium. It's actually 1 Olympic Way. A building seen before leading to the stadium. As they say, a journey of thousand miles starts with one step. So I thought it would be great putting this building as one of the first few levels of my mod. The other levels would be set elsewhere at interesting locations, so there's no other stuff I'm going to release and I'll save it as a surprise.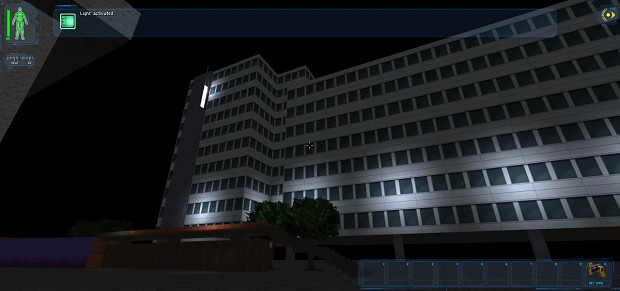 Also it's not so interesting seeing Wembley Stadium in a video game as much, it's already seen in FIFA games, so it's not worth putting a level just yet, but the game is set during the night, so there's something new there at least. I'll see. I found an image of Wembley well enough as a skybox however... I'm going to re-take the image again (or find the other one I've taken in my hard drive) to put as the final.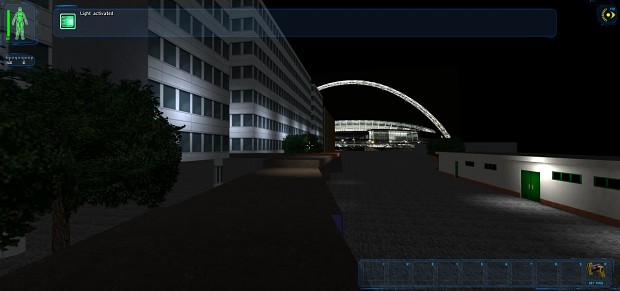 The main concern (everyone who lives here in London) is that I'm doing whatever I can to make the city feel safe and that is very very sensitive about it. If it's going to have is if the content compared to what's already found in Deus Ex (it already has loads and loads of guns), it's not going to be suitable in the city that I am portraying. London, if not England has strict laws about guns. Anyone caught carrying or even owning a gun, faces prison. Of course, this being a mod for Deus Ex, a game for being known for being being able to complete the game without drawing a gun, this mod would mostly have non-lethal methods to take out enemies from the field, which I will put as the gameplay but it's not final yet. I'll find a fun and bizarre way to put a challenge using enemies out there.
This mod will be a really really beefed up hopefully. Beefed up, not a big mod like other mods out there that would take 20 hours to complete, but I think it would be a really really beefed up mod to what I've got on paper with what's going to be in the game. So I can't wait to get it out there with what I want to show and share as the files will be released to the public. It's more of a graphic show then a long game and that's a clue what I'm going to put into this mod, hence why it's taking so long to get together. Other then that, enjoy the pics I've lay out here. I'll polish the map so and make it feel more fulfilled and hopefully put a gameplay movie on it. I really want to start and finish all the other levels in the mod.