That's how I'll start this news, as it's mainly about it! Because we have decided to show you, the great community, a neat little Christmas video with in-game footage. The video includes cutscenes, a bit of some gameplay, un-seen maps and some other cool things! Please lean back, play the video and enjoy it.
Merry Christmas! video - Cry of Fear Mod for Half-Life - Mod DB
Progress
Some info about how the progress is going, well yeah, it's going good I can tell! We have been shaping up all the maps, fixed MANY bugs, and it's going really smooth now. It almost feels finished if you play it from the beginning, but unfortunately, stuff are still missing before we can release it. The progress bar has still not moved anything I'm afraid. It's, as I said, scary to tell how much percent you have made, so I'll leave it unchanged for now. But that's it I guess!
I hope you're enjoying the Christmas now as we have a hell load of snow around the world! So yeah, merry Christmas again!
/Cry of Fear team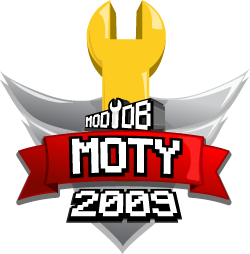 And don't forget to vote for us on MOTY 2009!