In 2003, the game "Pirates of the Caribbean" made by the Russian game studio Akella, was released to the public. Being the hyjacked Sea Dogs 2 in disguise, the game was a rush-job with a lot of potential that went untapped in the original game. However, this was soon to change with the PiratesAhoy! Build Mod series!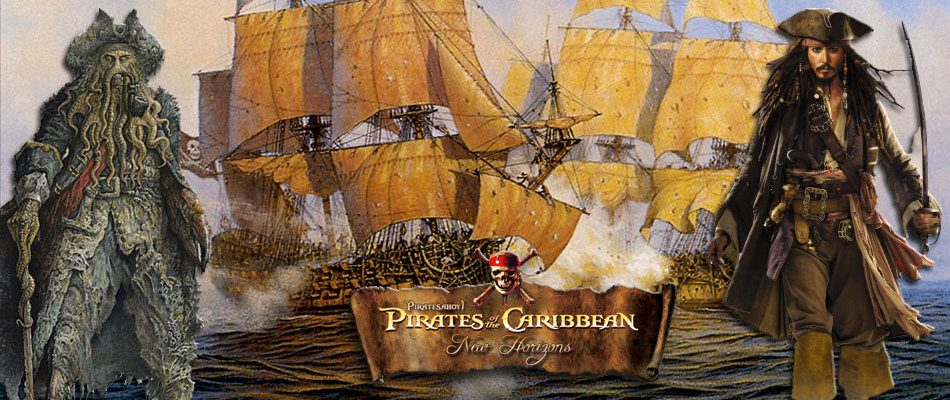 "Pirates of the Caribbean: New Horizons", also known as "PiratesAhoy! Community Build 14" has been worked on non-stop ever since the release of the original game.
What we have been able to accomplish blows all our expectations out of the water.
We have added more features, some of which were thought to be impossible to achieve due to game engine limitations, most notably the DirectSail and Different Flags mods. There is vastly more historical realism, with different time settings being available within the same game. And there is much more story as well, with various storylines being available with different characters, new scenes and events and different gameplay. Not to mention somewhat improved graphics, along with new textures and models.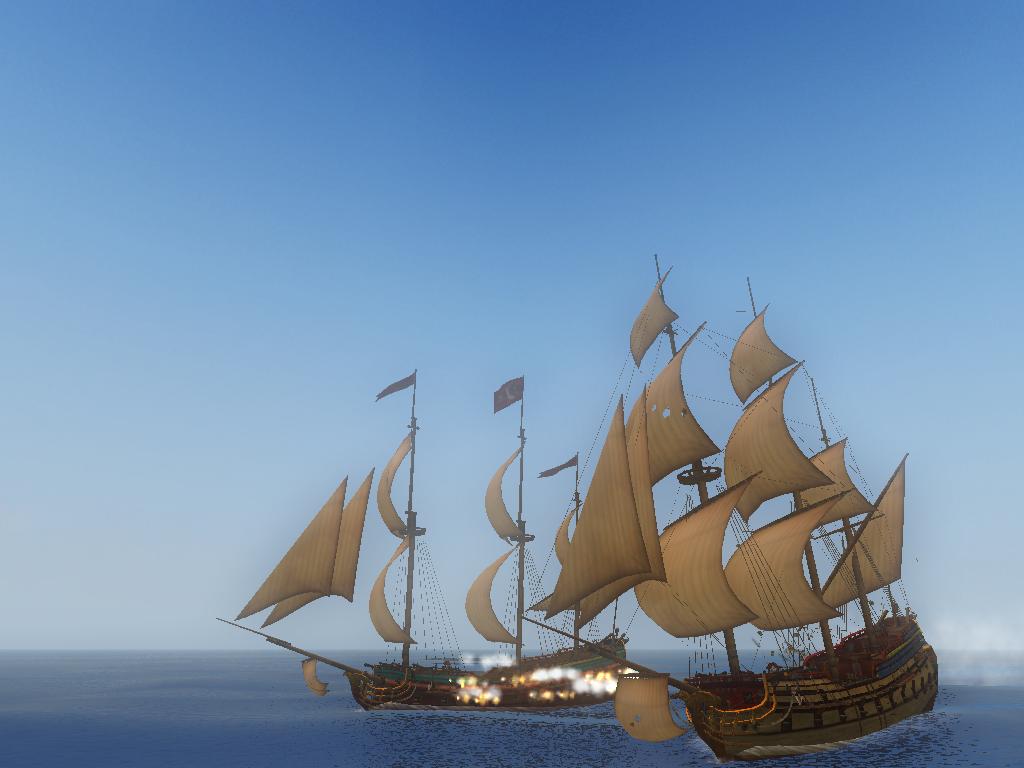 Big News: We're Getting the Source Code!
Game engine limitations will soon be a thing of the past. We have been able to contact the original game developers, who have graciously provided us with their set of modding tools and will soon give us access to the source code of Age of Pirates II: City of Abandoned ships. This game is based on an updated version of the PotC game engine, though is newer and, amongst others, has better graphics.
Alternate Platform:
Age of Pirates II: City of Abandoned Ships
Lack of availability is one of the main problems we have been experiencing in getting people interested in our PotC Build Mod work. For now, Age of Pirates II: City of Abandoned ships has been released in many parts of the world, but is also rather hard to find because of less-than-stellar publishing. Soon the game will be made available for digital purchase from Gamers Gate though, which will ensure that availability problems will also be a thing of the past.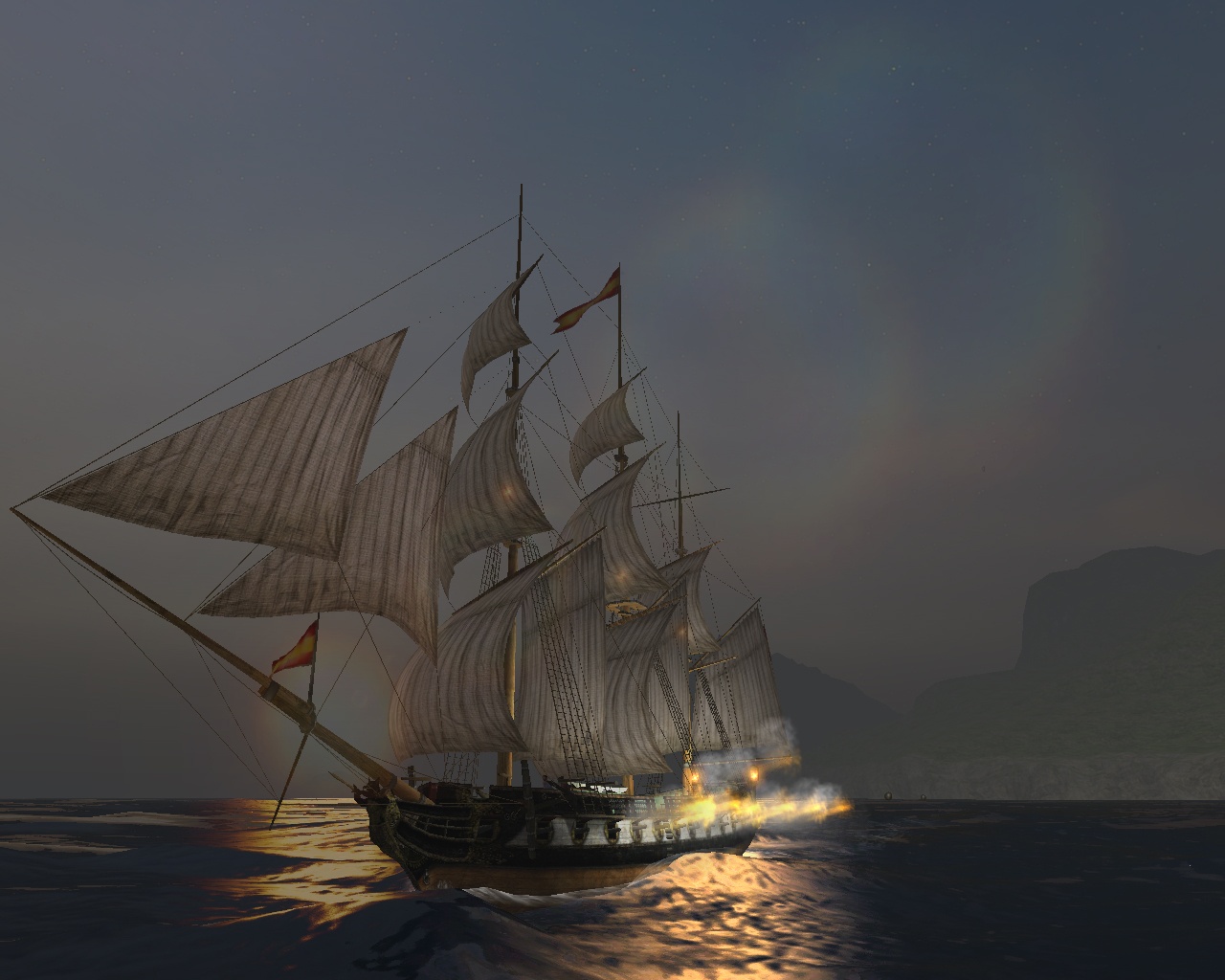 Build 14 Progress
For now, we are still working on Build 14. More bugs are being fixed and we have some major projects in the works that are required to be finished before the final release.
Amongst others, this includes the creation of a comprehensive, yet entertaining and educative Game Manual in our "Seafaring fantasies" project. A big part of our Manual, which will remain a Work In Progress for a while to come, can be read here on the ModDB. It is written in the shape of a story, which makes it a worthwhile read even for people with only a passing interest in our modding efforts or the Age of Sail in general.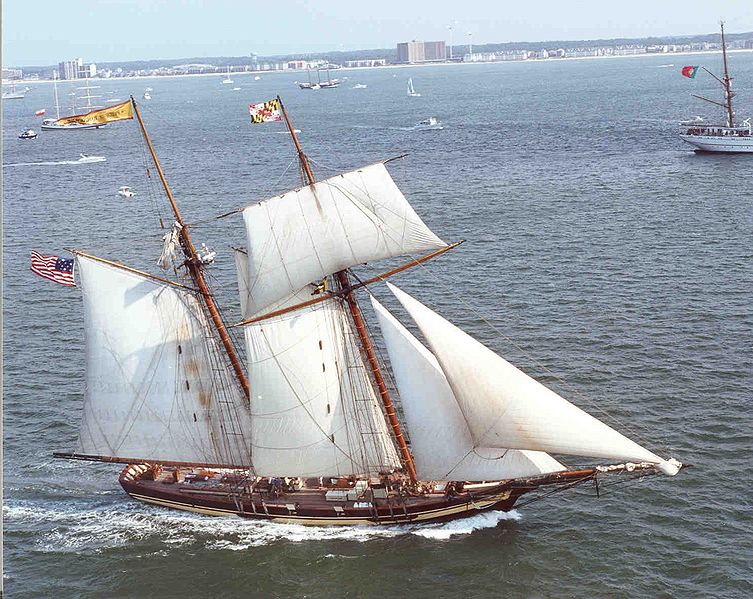 We have also gotten started on the "Willemstad Builders' Trials" seakeeping project, which is intended to improve the manoeuvring characteristics of all ships in the game. No longer will ships respond as if they are on rails. And no longer will there be uber-ships. Battles will no longer be won based on firepower, but also on clever manoeuvring and making use of your ship's advantages. A sample document and code files can be found here on the ModDB.
CoAS: Combined Mods Pack
Some new modders have joined our ranks and have taken up work on improving the previously-mentioned Age of Pirates II: City of Abandoned Ships. This is resulting in the "City of Abandoned Ships: Combined Mods" pack, of which the first official release can be found here on the ModDB. Work is well underway on Release 2, which will include some new fixes, more realism and many, many new
ships!
Looking to the Future
Getting access to the games' source code is incredible news with huge implications. This could be the beginning of a whole new era in pirate game modding and development. We could create renewed interest in the Age of Sail and get people who otherwise like only fast-paced arcadey games to appreciate the subtleties of historical realism and slower and more thoughtful gameplay. We could combine the best aspects of all previous Storm-engine based games into one game and expand on them based on our own ideas and preferences as well, taking into account the "modern gaming audience".
If we play things right, this could become a truly amazing project. More amazing than it already is. To join different people from all over the world with different languages and cultures together on a common project and work together in a democratic and supportive way without caring about race, age or religion would be an incredible thing. Not just from a gaming perspective but also as a view of what this world could be.
Where Do You Fit In?
We have plenty of plans and this will require plenty of people to make them into a reality. More than we currently have. Maybe you have plenty of ideas yourself as well. So if you have any care at all about making a game set in the historical Age of Sail, be sure to join us on the PiratesAhoy! Forums!
The possibilities are endless. Maybe we could expand these games to include not only the Caribbean, but other parts of the world as well. Maybe eventually we could even provide Massive Multiplayer Online (MMO) gameplay. There has been a precedent of that in Voyage Century Online, which is based also on the Storm engine, same as Pirates of the Caribbean and both Age of Pirates games.
If YOU help us, the sky is the limit! Methaphorically speaking.
Conclusion
Even if we can live up only to a fraction of the possibilities, we will have gained more than just a better game. As such, I wish us and everybody who joins us all the best for the future!
So a VERY MERRY CHRISTMAS to you all!!!