There is a new late-game addition coming to all Allied subfactions - the Experimental Warpshop. This unique structure, of which you will only be able to have one at a time, will provide you with additional support powers based on chronoshifting technology. These support powers will be revealed in a short video in the future.
Additionally, it will grant the Allies access to the teleporting troops which form the Chrono Legion, a key piece to their plan for victory in Act Two. The expansion of chrono technology might just give the Allies the technological edge they need to break free from the London Fortress, their bastion and prison, and seek revenge on their enemies. The artwork for it was created by Nooze.
The Gun Turret has received a long overdue makeover, also by Nooze.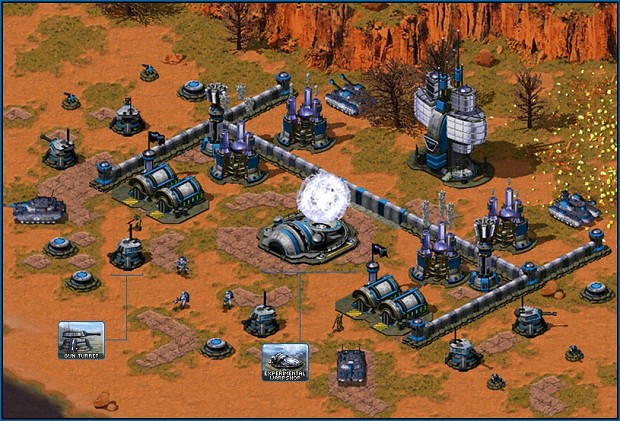 The skirmish/multiplayer map pool keeps growing, we are also improving the old cooperative missions and creating new ones as well to cover the side stories of the campaign. Unlike the single player campaign, there is no set amount of new cooperative missions we will be adding in the next release.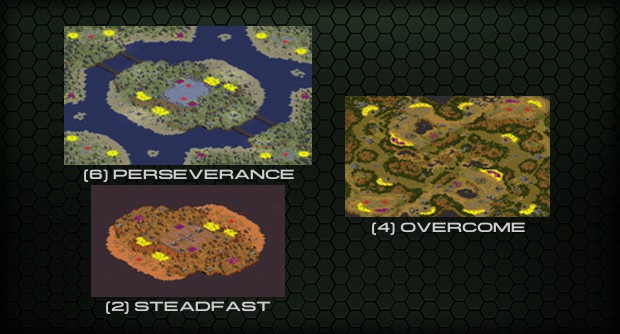 To see full previews of the maps and more Mental Omega related news, including a preview of a new cooperative mission and the Match of the Week, head to our website. More news (almost) every week!