In the first edition we cover a new mission by Sandman who has recently joined the team, new skirmish maps by me and Toveena plus new ingame objects created by Nooze. There's also a bit about how we use the latest additions to Ares DLL and why there hasn't been a mod patch this year. Read the first Mental Omega News Bulletin #1 at Mentalomega.com.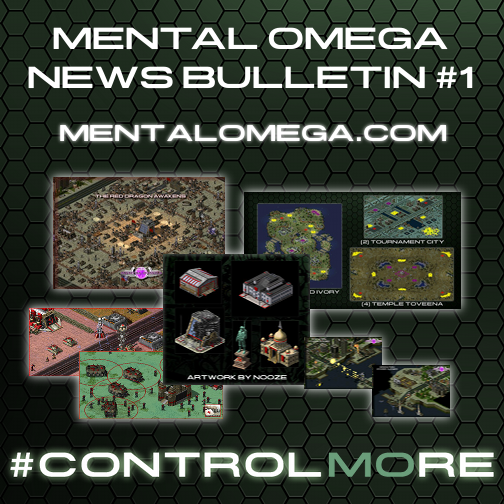 We've also recently released a short teaser hinting at the things to come.
Stay tuned for more regular Mental Omega updates and #ControlMOre!