Hell has frozen over! After two years the new version of of Mental Omega has finally been released. While 3 out of the 8 final missions are still in the works, the big everything else has already been finished, and thus, after deciding to split this release - version 3.3.5 with its major campaign overhaul is now out!

All of our singleplayer and multiplayer missions have been heavily revamped, with their visuals, script and even bits of lore reworked to various extent. We have further adjusted the difficulty of the campaigns, making sure that Easy setting, now known as Casual, becomes more accessible to everyone, while Mental retains, if does not up the challenge a bit. In addition to this revamped campaign, we have prepared 6 new Special Operations and 1 new Co-Op, which replaces one of the previous maps.
Allied Special Op Mission Digital Demon
Allied Special Op Mission Convergence
Allied Special Op Mission Parasomnia
Soviet Special Op Mission Trophy Hunter
Epsilon Special Op Mission Fallen Ashes
Epsilon Special Op Mission Split Seconds
Epsilon Co-Op Mission Monochromatic
What's more, new Challenge maps have been designed and added to the game, four of them.
Aberration Challenge against all 3 Allied subfactions with a tech level switcher
Ironwall Challenge against the armies of China with a powerful experimental weapon
Gladiators Challenge where your enemy has advanced weapon-disabling effects in use
Judgement Challenge where a mysterious force is capable of perishing all of your bases
There's been a whole lot of balance changes, new units, structures and powers added to the tech tree, as well as numerous other additions and bugfixes. The changelog for this update is the largest so far, with many of its additions possible by AlexB's continuous efforts with Ares DLL. See the full changelog here.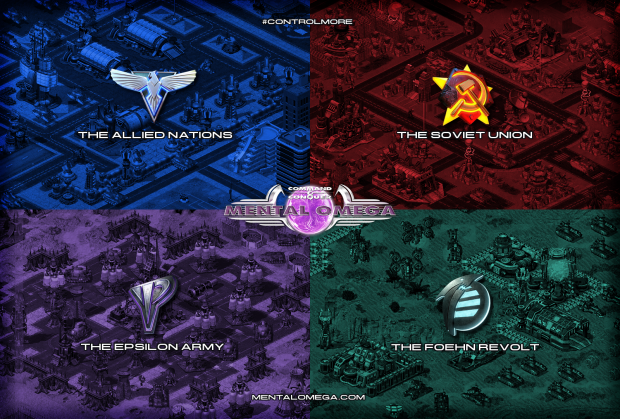 As of version 3.3.5, Mental Omega includes:
A completely new faction: The Foehn Revolt
Free multiplayer services through CnCNet5
12 subfactions with their own unique sets of units
16 unique stolen tech units, 4 per faction
88 single player missions, including a campaign for Yuri
36 cooperative missions explicitly for 2 players
22 challenge maps for solo or 2 players
a challenging AI, and an overly challenging AI
new skirmish/multiplayer maps, around 600 total
new skirmish/multiplayer game modes, 20 total
heavily updated visuals & sound effects
new soundtracks, unique for each side
oh, and save/load functions, if you missed it
This is the final stretch. We thank you for the continuous support over the many years, and as the annual ModdDB Mod of the Year 2020 Awards have entered its TOP100 phase with Mental Omega once again being one of 100, we would like to ask for your support in this competition once more. Vote for MOre.
But that's not all. This Mental Omega update comes with a big bonus addition to the whole package.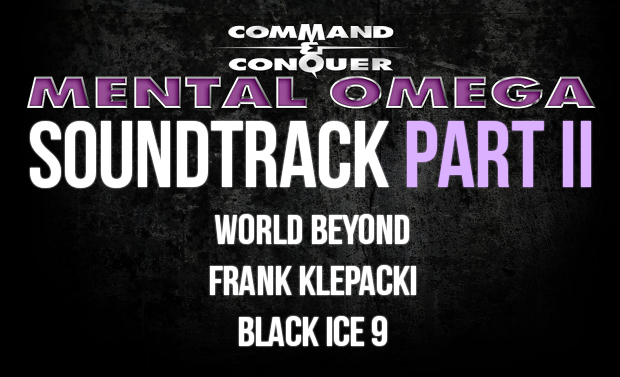 This releases comes with an additional music pack - all of the mission-specific themes previously released in patches have now been moved to the new Soundtrack Part II, which includes both old and new tunes.
Stay tuned for more updates! The big finale is still ahead!