What is Means of Escape?
In the not-too-distant future CEOs, VIPs, and other corporate bigwigs have invested in specially designed suits called the "Means of Escape" (MOE) suit. The idea of this suit is to immediately get the wearer out of danger as quickly as possible. Unfortunately, under certain circumstances, the suit can into a "premature evacuation" mode whereby the suit immediately tries to "rescue" the inhabitant from non-detrimental dangers by throwing him or her into danger.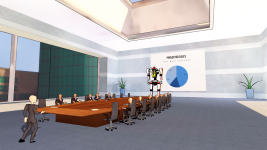 Developed using Epic's Unreal Development Kit, Means of Escape is a forward-planning puzzle platformer. Rather than control the MOE suit in the traditional platforming sense, players must place actions for the suit to perform in advance, dropping markers to jump, slide, and shoot rockets throughout the environment.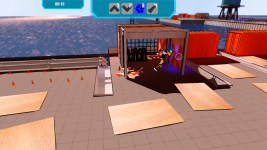 Premature Evacuation, the first episode of Means of Escape, puts players in the Intelligence Ltd. Offices and the surrounding area of high rises and office buildings.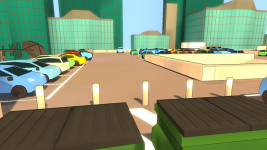 Who is Pub Games?
Pub Games is a newly formed independent games studio based in Melbourne, Australia. Operating out of a converted police station built in 1891, Pub Games is comprised entirely of students who share a common passion for video games - and of course, the pub. We believe in brewing up high-quality, entertaining experiences that are accessible, fun and community-minded.
How can I get Means of Escape?
Means of Escape is set to launch Q1 2011 on Steam for $4.99. An iPad version of the game is also planned.
Be a part of indie gaming history! Help us finish off Means of Escape on crowd-sourced funding community 8-Bit Funding. Your contribution will go towards all the juicy content - additional levels, better animations, more art assets. With your help, we can make Means of Escape a fantastic gaming experience.
What's more, you'll score some cool Pub Games loot - beer coasters, bottle openers, copies of the game, your name in the credits and even a chance to make a cameo appearance!