This is the exact list of additions/changes:
- No more mess between the skirmiss maps, now there are only official maps. This is as you will see the skirmiss custom maps and you will find the maps from the mod inside the official maps section, just them.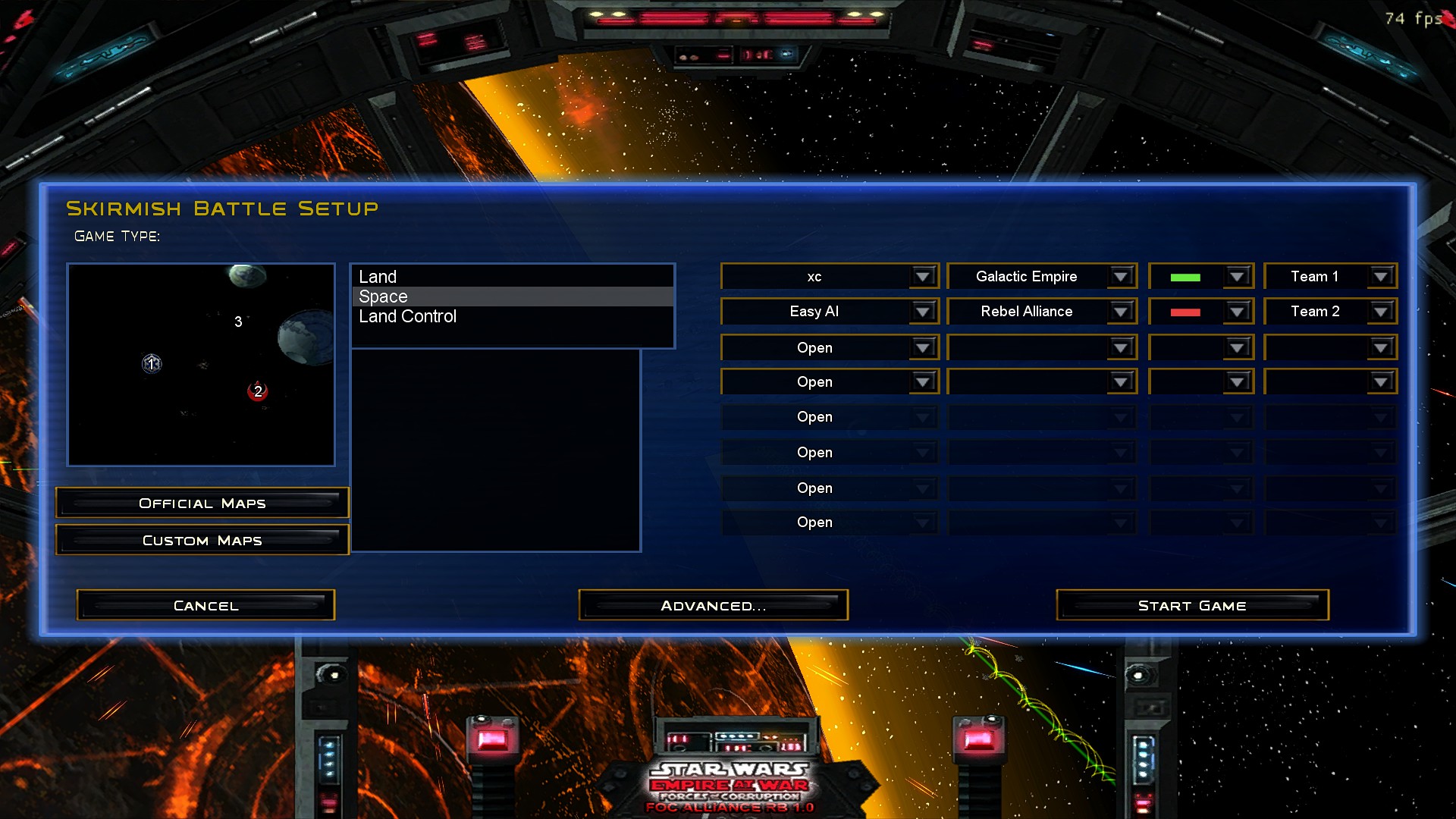 - Starhawk voices.
- Model from the Tector Star Destroyed fixed.
- New ground map in the Dark Empire mission at Coruscant and with it fixed CTD.
- Fixed Infiltrator and Stormcommando ground deployment.
- Fixed Total War Chiss GC. You will not note anything but it is fixed.