We've been hard at work the past few weeks, after having a short break. So today, we have a quick update for you all to show you what we've been up to, and I hope you enjoy what you see. This is Part 1 of a two part update; the second part will follow shortly, so check in soon.
First up, we have the revered F4 Phantom II, one of the most legendary jet aircraft ever built. Given many nicknames, including "The Triumph of Thrust over Aerodynamics" in honor of the fact that it is... well... a little large, Vietnam would not be complete without it.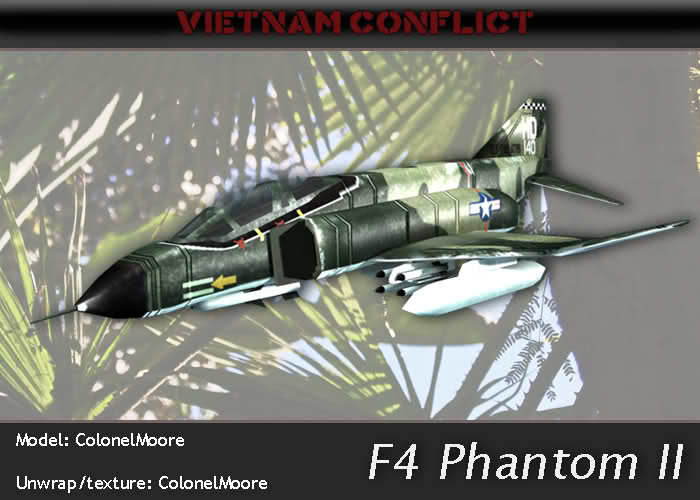 Next up, we have an extremely versatile disposable anti-armor launcher, the M72 LAW, which has stood the test of time as it is still used today for building and bunker-busting duties in Iraq and Afghanistan.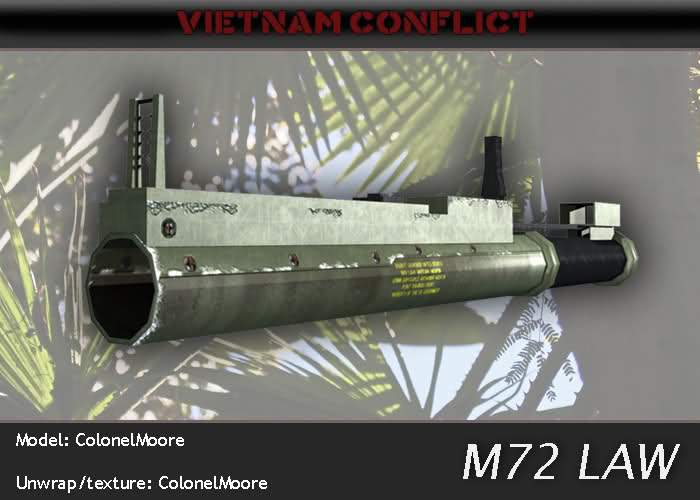 And finally, for the Aussies amongst us, we have the Australians' powerful L1A1 SLR, nicknamed the "Rifle of the Free World" and its support weapon variant, the L2A1 Light Machine Gun.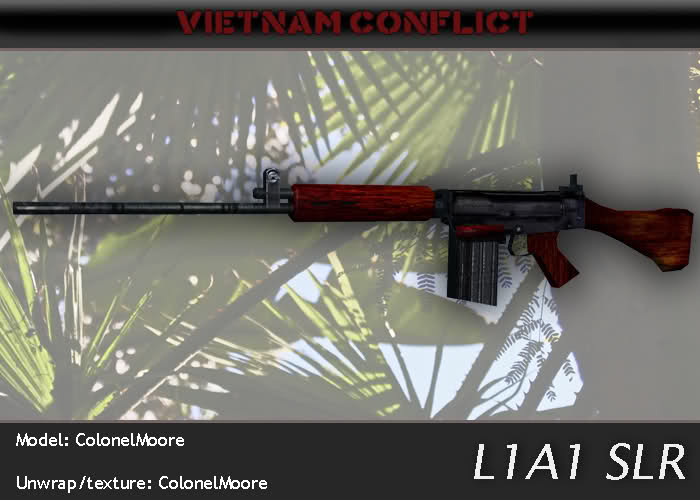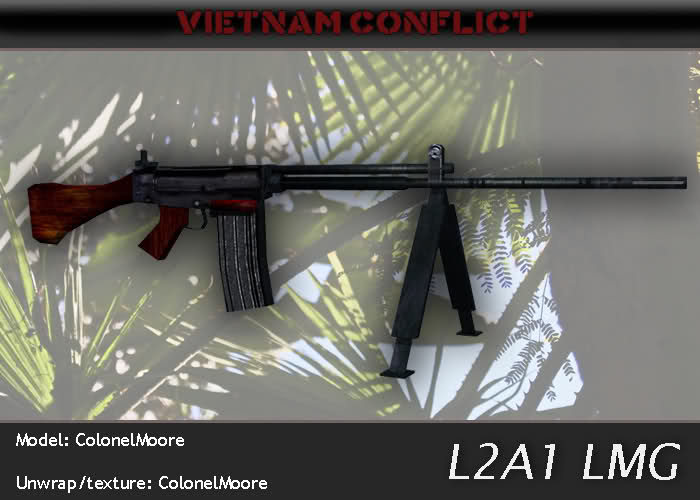 Check out our Image gallery for the larger versions, and please leave a comment telling us what you think. I hope you've enjoyed this update, stay tuned for Part 2, on it's way very soon, and thanks again for your support.
Vietnam Conflict Development Team.