It's March already and our team been silent for a while (maybe way too long) but we've got some nice new content to keep you guys updated. During the silent period, we were secretly dealing with new challenges, fixing issues and making new ideas to become reality.
Test range by Gremlin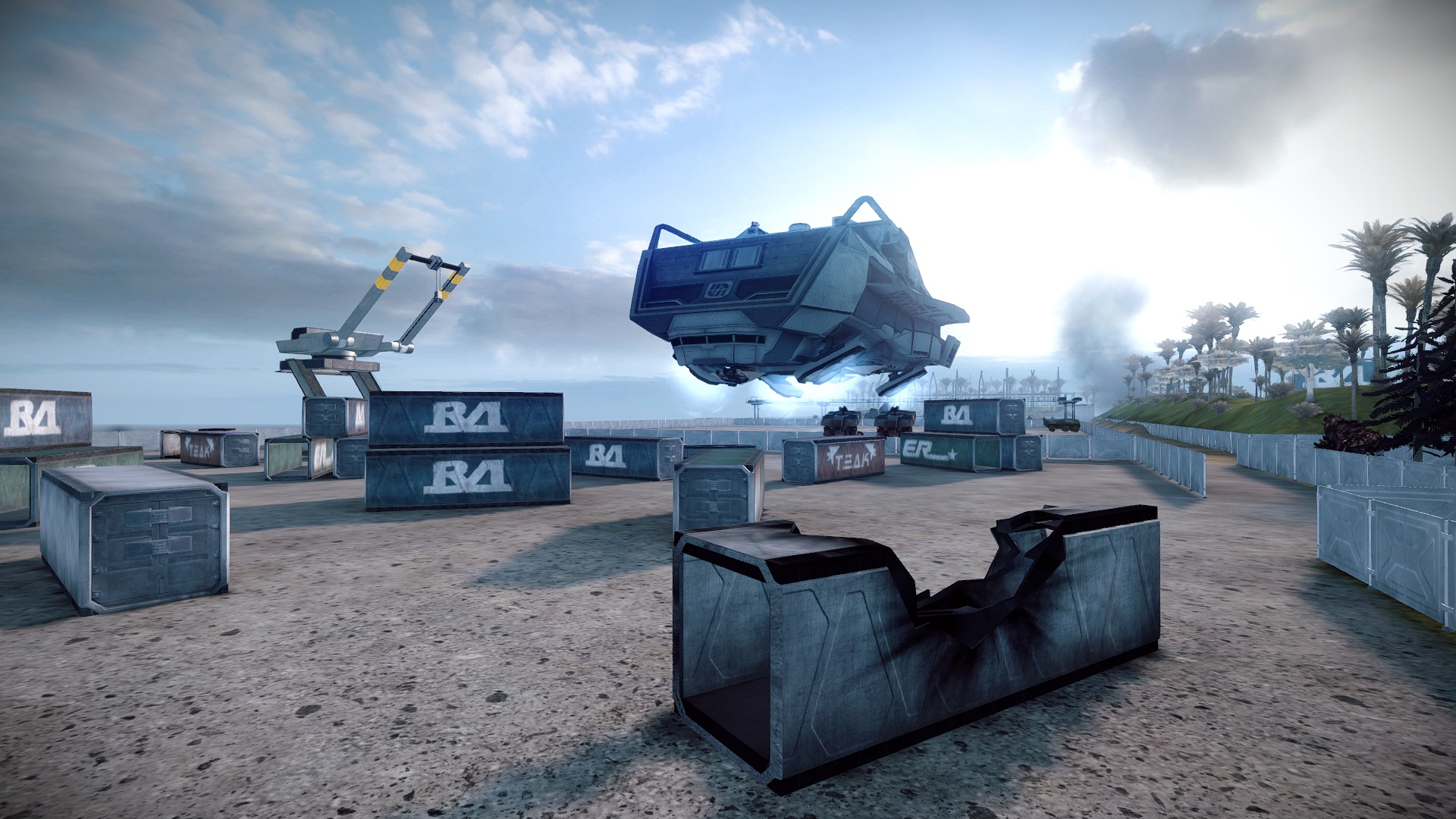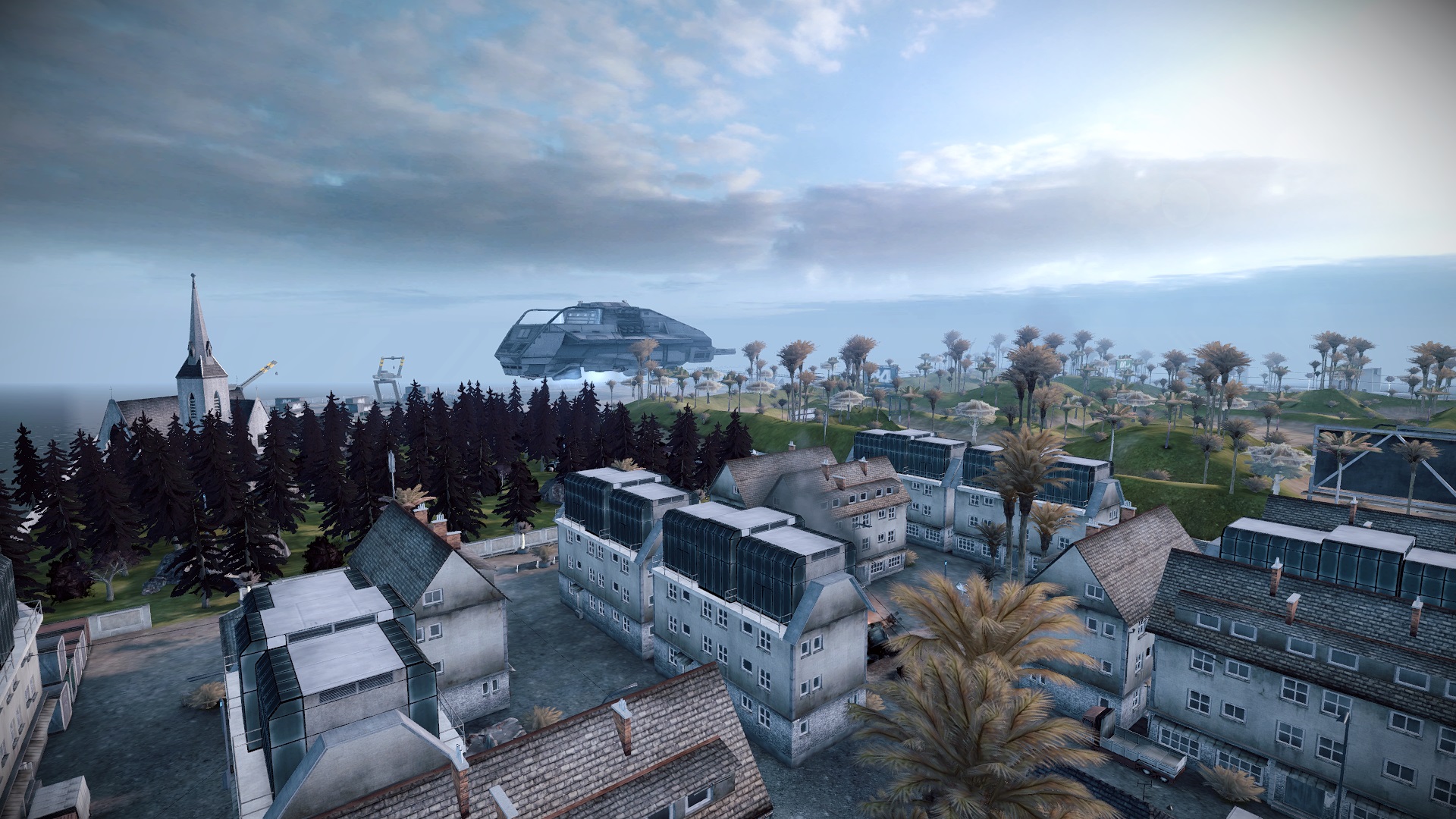 On this simple map player will be given access to plenty of vehicles and sectors of environment that are specifically designed to mimic different kinds of terrain which represents different locations of Battlefield 2142 world. Map also has functional AI support.
Vostok rifle: from PAC with love
Vostok rifle is a prototype assault rifle manufactured by PAC. Rifle had become very popular among PAC troops because of its light weight, reliability and frost resistance. What is more, rifle benefits from its simplicity (it has no electronic parts) and EMP resistance as EMP devices appeared to be a turning tides of the battle component. Compared to other rifles, Vostok have three fire modes: single, full-auto and burst. Former one perfectly suits prototype rifle as it helps to save ammo and quickly deal decent amount of damage. At the end of war, Vostok rifle appeared to be a perfect weapon of The Cold War: simple but nonetheless deadly.
What is more, our team would like to thank our supporters as without their funding, we wouldn't have implemented this 'beast'.
Credits: Nightshift3D – 3D model and textures; TUERIX – animations; Sgt_Prof – textures optimization.
Since EA and Revive project master servers were shutdown forever, it appeared to have major impact to PR2142 customisation system. Primary weapon and 2x gadget sets cannot be a accessed by player, but AI controlled bot still are able to pick greyed out items. This means that it's still possible to access locked out weapons by picking up kits from fallen soldiers.
However, Sgt_Prof tinkered around the code and managed to adjust few minor updates that allow to access one more gadget slot without even messing up with customisation screen. Right now players will be instantly awarded with a gadget and it will become useable after becoming a squad leader. Squad leader gadgets list: Recon – motion grenade; assault – sentry drone; engineer – EMP mine; support – RDX shotgun.
Complete melee overhaul
Knife is a part of every soldier's equipment and it would have been shame to not enhance it in our Remaster mod. Right now there are three kinds of knives: standard, stealth and axe. Standard one is given for engineer and assault class because they are the small and lightweight in order to compensate heavy weight of other equipment. Stealth knife is popular among recons who are masters of stealth. Both EU and PAC recons are able to effectively use their active stealth camouflage and collect great number of dog tags by taking down their foes in close combat. The last weapon among melees is ice axe which is universal among support units. Support find this tool handy for many cases: to open blocked doors, climb ice or vertical terrain or to mutilate enemy.
General updates:
Animation updates by TUERIX
Major sound updates by TUERIX (up to 300 mb of new sound files!)
Major navmesh improvements by Dnamro for following maps: Belgrade, Leipzig, Bavaria, Fall of Berlin, Molokai, Yellow knife and others.
Menu and loading screens improvement by Sgt_Prof
For more detailed content updates you can track official gun list: docs.google.com
That's it for now. Keep tracking our project, leave suggestions and ideas to make it even better. We are very excited to post every single new update!