After a few months full of troubles and changes on the design process, we needed to carefully meditate about the release date of Paradise Lost: First Contact, and the difficulty to have it on time.
Developing a video game is a very complex task, much more if it's the first project that you made and have too much ambition… and we have it. As time passed, things have become more complicated and we've had to make this decision in order to include all the ideas we have in mind to offer the best experience in every possible way. We didn't want to leave anything back, sacrificing stages and making poorest animations. We just simply can't, it's not in our DNA. With this said, we are committed from the beginning to give you the very best of ourselves, even if that takes an extra time to polish every little pixel of the game.
To have a deeper understanding of the project's delay we wanted to explain some of the key issues that led us to make this decision.


First of all, the improve of the game graphics took more time than we thought. Almost the 80% of the animations have been remade and we also added hundreds of new elements to the backgrounds, making every inch of the facility different from the rest. Hope that the result was worth the effort.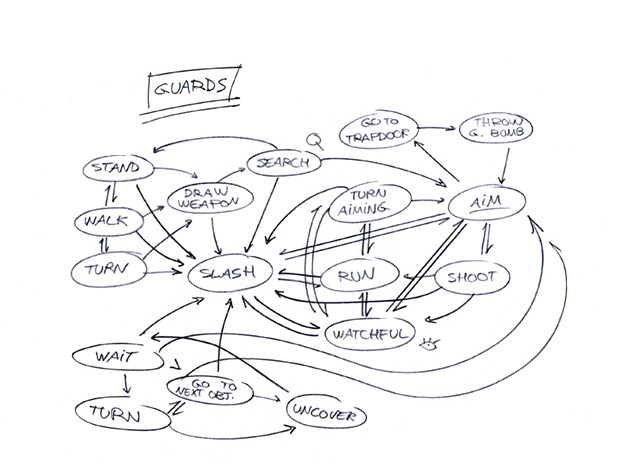 The complexity of the gameplay is another thing that is consuming all of our time. Mixing all the different mechanics in a way that they look fluid and fit well together is making us nuts. It's very important to have a balanced core mechanics that could evolve naturally within the players experience and type of play. That requires tons of hours of testing and repeating / changing puzzles and situations constantly… we have areas with endless possibilities to go through.
This sort of things made Paradise Lost grow exponentially from a little root to an intricate creeper in which we are working right now. Take a look at the map that goes from this: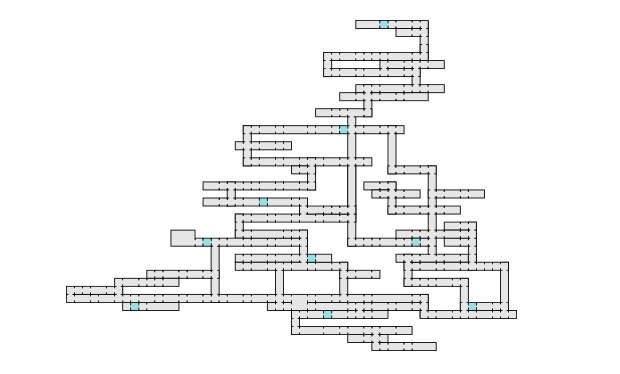 to this: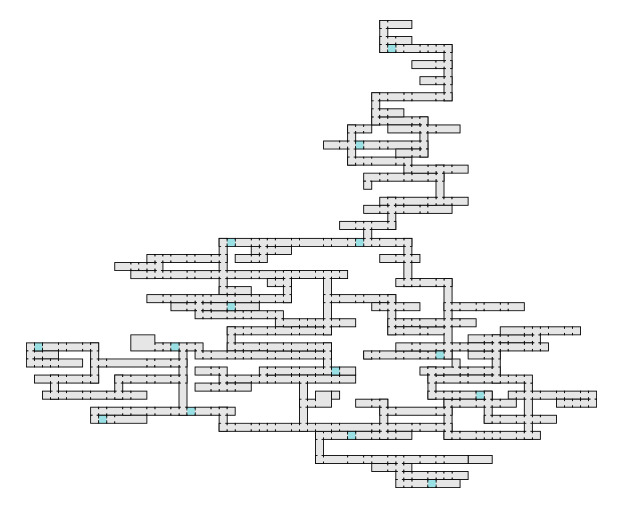 And still growing, including the number of dialog lines and scenes that has been duplicated to make a rich and deeper story.
Many of you must be disappointed with this delay, but we really believe from the bottom of our hearts that this is the correct choice in order to make a whole experience, the vision of PLFC that we had wanted it to be. Thanks to your support during the campaign we can stretch a little more the development so please, be patience… there's tons of indies out there to make the waiting more bearable!
We don't have a certain release date, but we'll make our best effort to make it for the mid 2015. We know it is a lot of time but the final result will be worth it. As master Miyamoto said once "a delayed game is eventually good, a bad game is bad forever".
Of course we'll keep making more updates with new material and send you soon an advice for the development forum to chit chat about Paradise and help us make of this the damn best pixel art game of the next year.