Story
Edward Roy was born of Robert Roy and Margaret Lloyd, a couple of merchants who together traveled and traded for half of Midtera. The Roy family was once very renowned and famous for being a powerful commercial family that led them to prosper over the years. Edward was lucky enough to travel a lot from a young age, this led him to study a lot and read many books from all over Midtera.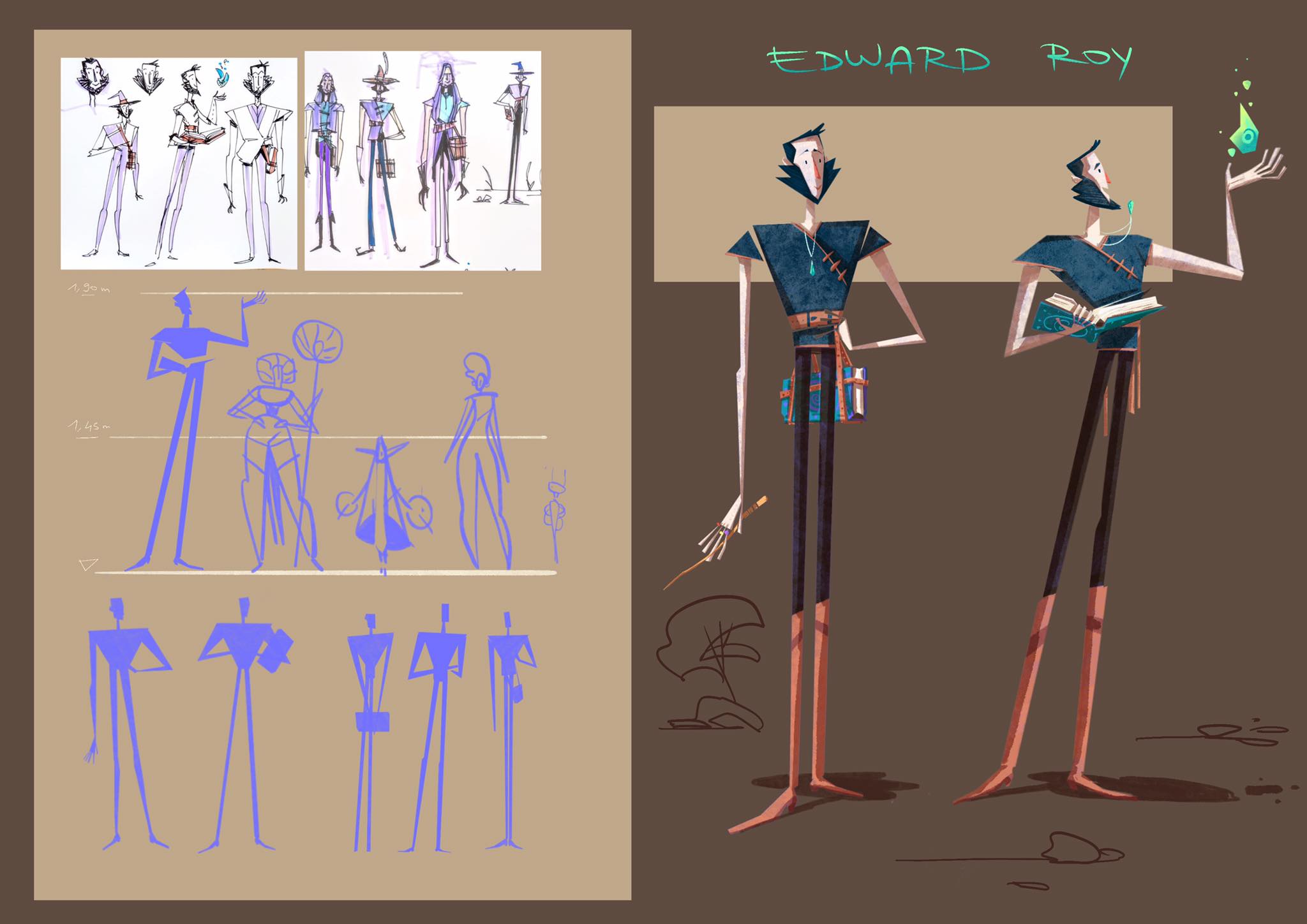 From an early age Edward has always loved reading and researching everything and this has often led him to get into trouble with his parents because of his often being with his head in the clouds. The more he grew up, the more Edward moved away from his parents' commercial journeys to remain locked in libraries to study and do his own personal research. Unfortunately just as he made new researches he learned of his parents' death from the Obscurus. Edward was shocked and spent almost two years of his life in solitude studying no one knows what. The years passed and Edward continued to do research on the Obscurus and on the Darkness, squandering more and more the fortune earned by his parents over the years, up to the point where he was forced to borrow from loan sharks in order to continue his research.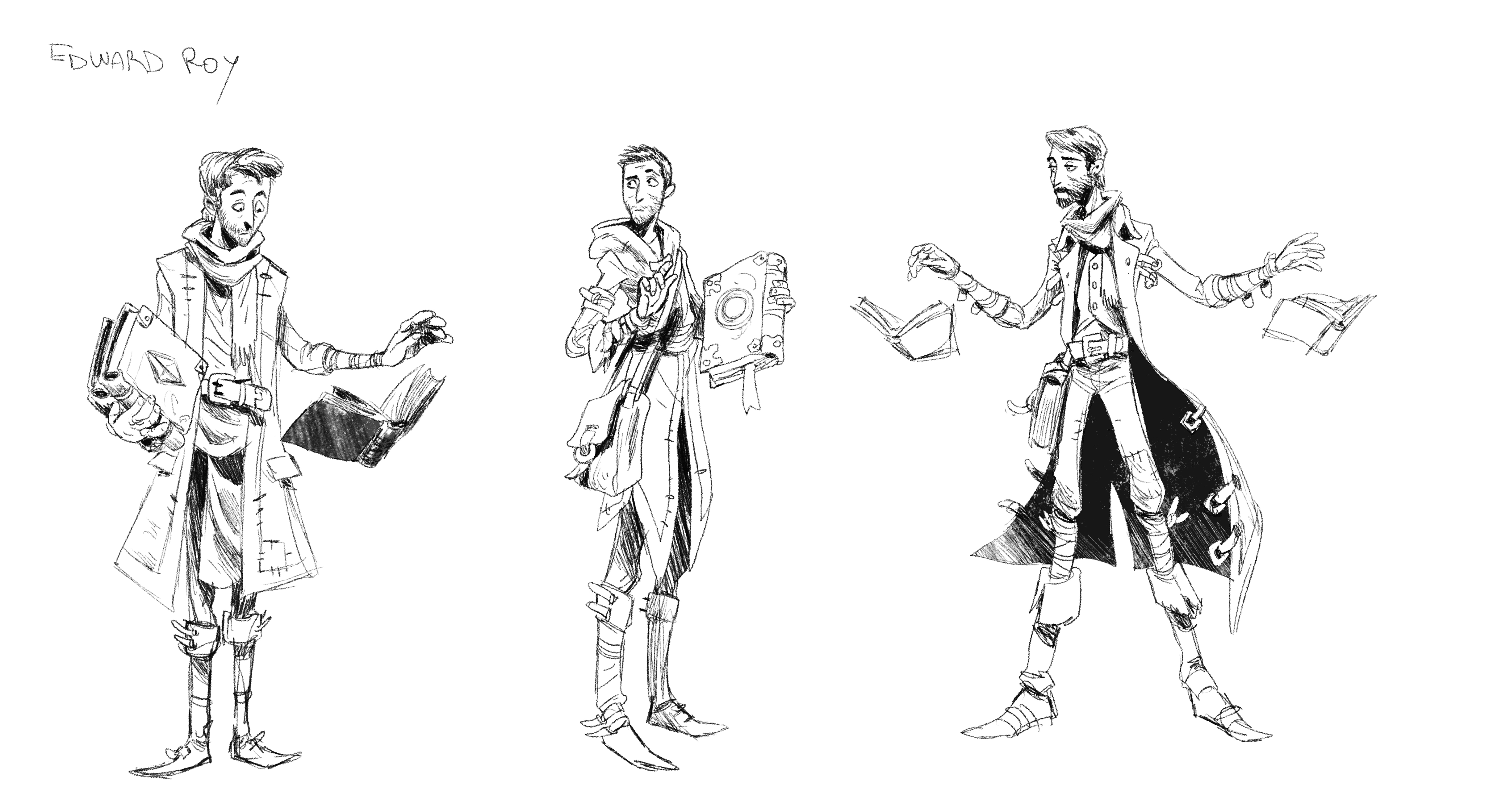 Psychology
During the game Edward is a 33-year-old man with a very curious nature that often leads him to be careless and end up in unpleasant situations. Edward can however be considered a genius even though he often seems to live in a world all his own.
Physical Aspect
During the almost two years of development Edward was the first character to be created and in fact the very first version of Edward has a totally different style from the final version chosen. When we thought about creating Edward we wanted to create a very tall character (in fact Edward is 190 cm tall) but at the same time slender and with very long arms and legs, with an expression that always portrays him out of this world. In terms of clothing, we decided and opted for something nice residue of the Roy family's wealth, but still old and patched in some places.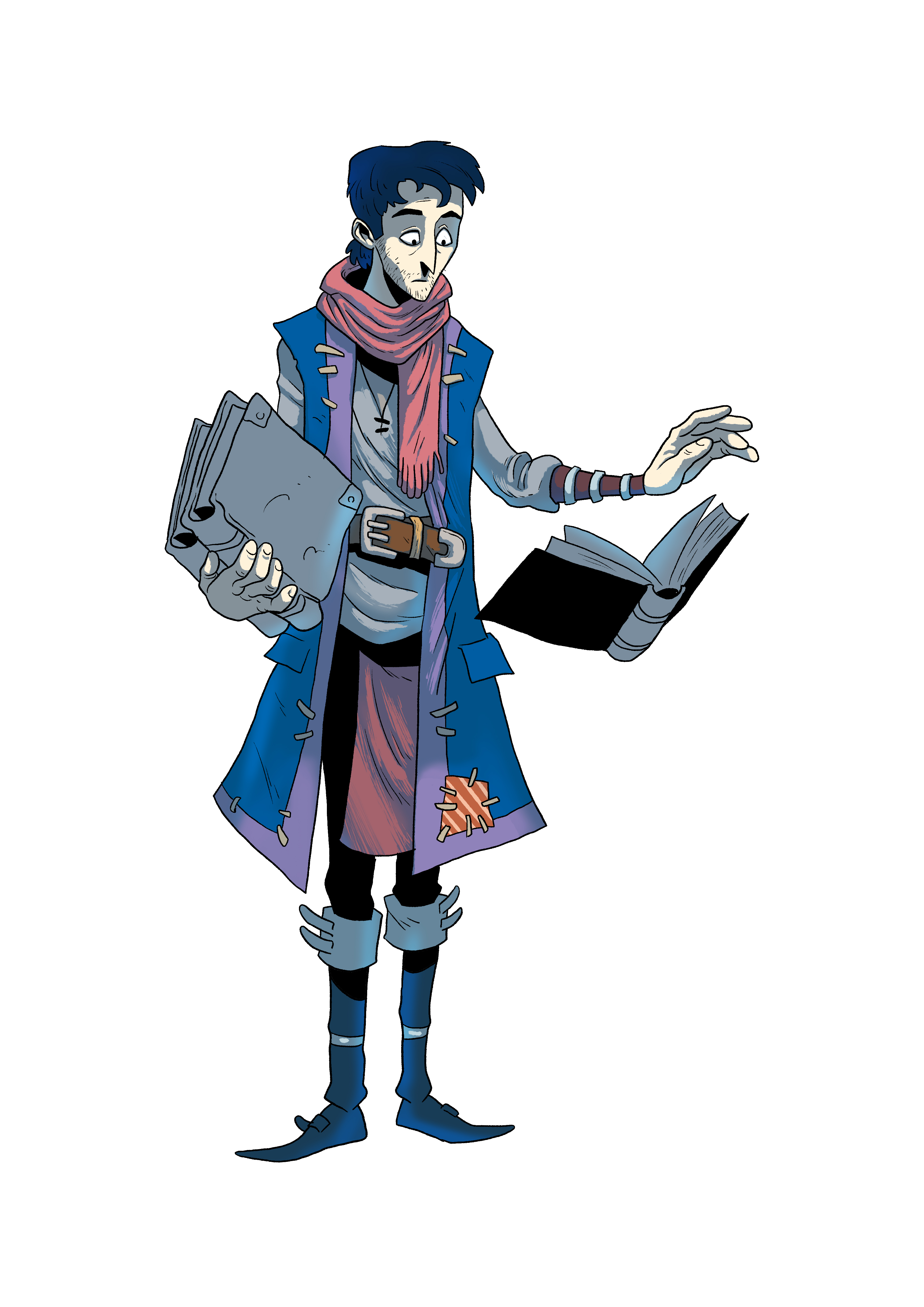 In Game Characteristic
Despite the certainly not intimidating aspect of the character, Edward is a very powerful wizard who becomes even more powerful over the course of the story. In the game Edward can be defined as a glass cannon, very powerful and which brings a lot of damage within the team but very fragile and with the need to protect it in order not to let it die.

This was all you need to know about Edward Roy to be ready for his role in Lost Dawn, and we'll be talking about the other characters soon.