Good tidings!
In our previous update, we mentioned that Garshakur, the Orcish capital, is undergoing redesign. It was the very first location that was done when Lordbound kicked off. While unique and beloved, the years have not been kind to it. To meet higher standards both in quality and lore friendliness, Garshakur is getting a proper retrofit. Its partially-underground style will be maintained, its Imperial architecture swapped out to look more Orcish, and the layout redone from the ground up. Not everything has been easy as there are old quest constraints to adhere to and designers needing to split their attention.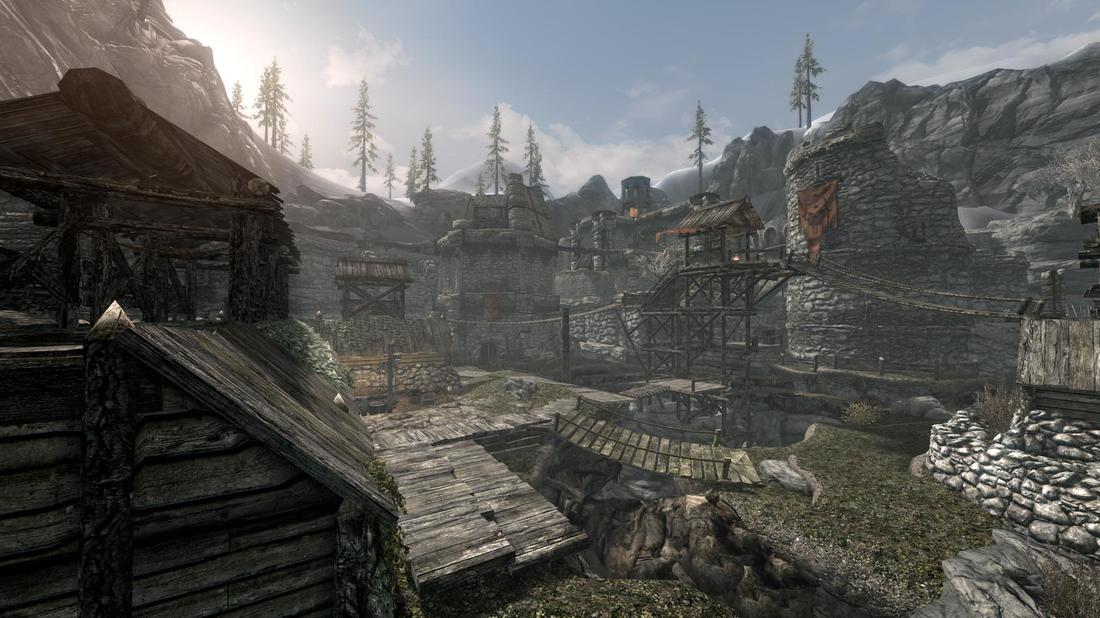 Bye-bye, old Garshakur. You will be missed!
Originally, Garshakur was designed to replace Mor Khazgur (an Orc Stronghold located in Haafingar) back when Lordbound was just a city-overhaul mod. The decision was made to make the mod into a DLC-sized addon, the city was to be its capital and renamed to Garshakur. The original ecotype was based on the environment found in the Reach, and Garshakur's plains maintain those elements to this day. Garshakur at the time was designed to fit in the shape of the mountains at Mor Khazgur, but those will now undergo reshaping in the redesign process. Similarly to Riften, Garshakur will become an instanced interior accessible by a load door. This means we can do more inside the city and its direct vicinity, but it also means we will have to cut access to the city walls.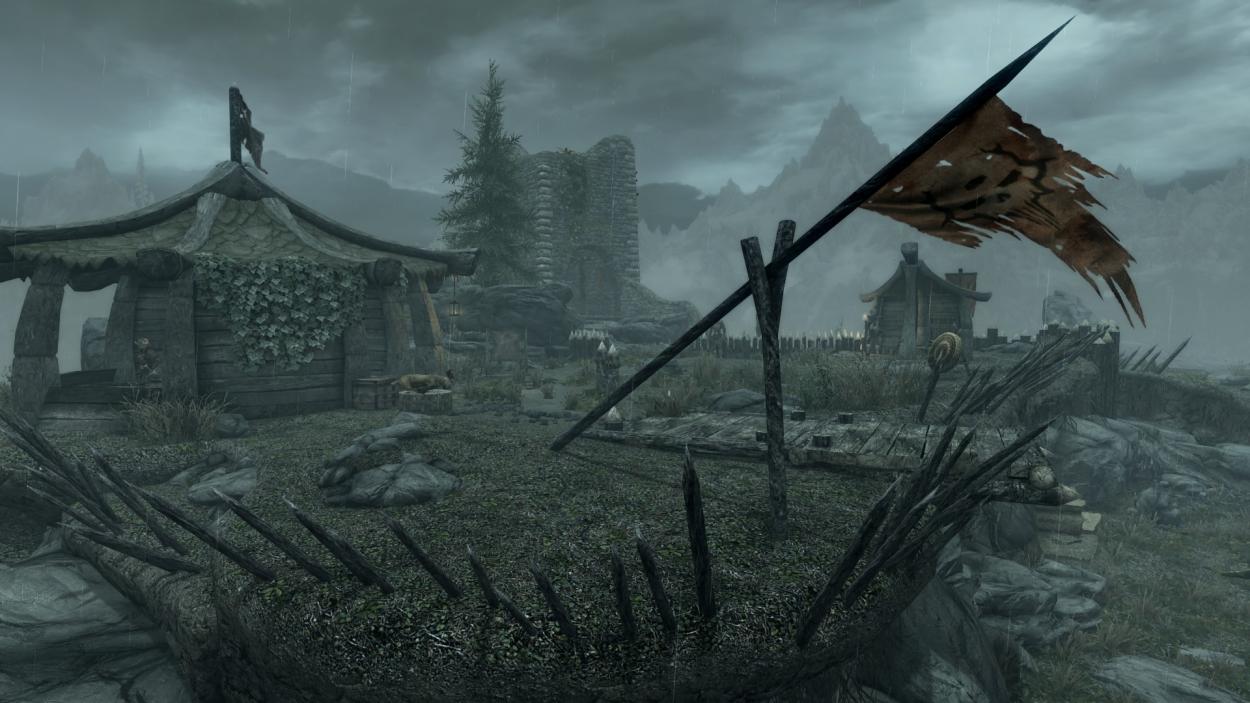 After our shift to the Druadach Valley, the story of Garshakur began to take shape;
Found in the northwestern part of the valley, the ruins of an old fortress were overtaken by Orcs. Westedge provided them with shelter and basic amenities to build their future from. In present time, Garshakur is thirty years old and overflowing with migrant Orcs. Despite some having begun to act more like City-Orcs, old traditions are still adhered to and only by following the tribal ways is one able to earn respect.
The orcs have cleared many of the city's unwanted areas and repurposed the space for new expansion. The signs of the previous garrisons have been wiped out, making way for what the Orcs' makings. Much like any major city, the player can expect to find all the essentials within the walls - though some may need to be earned.
The city of Garshakur is divided into different tiers. Once the player has obtained respect, they will have access to the higher tiers of the city. In the old city, each tier was distinct from another and made navigation and bartering easier. We're looking to keep that in the new version, and possibly more.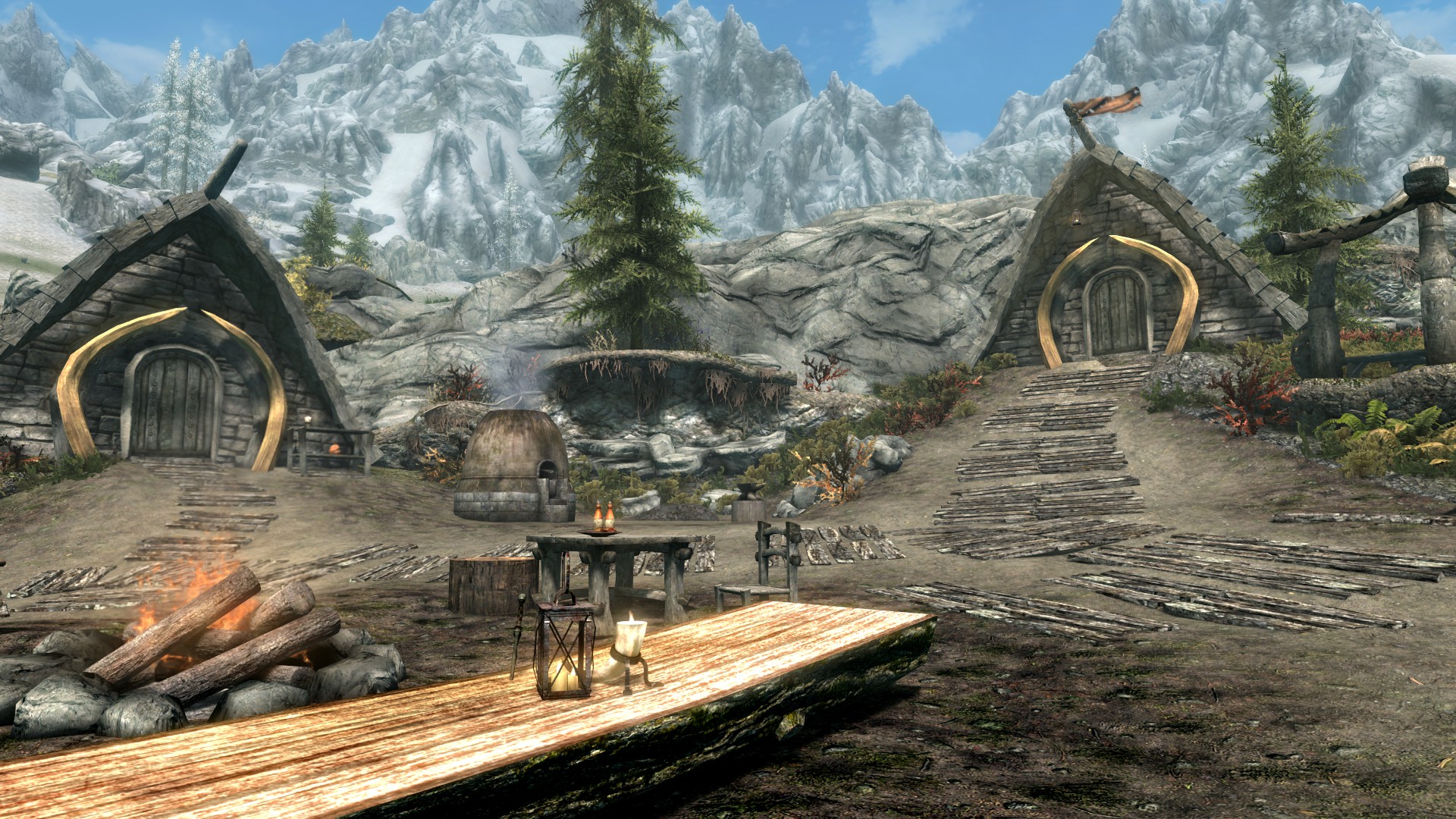 The team has maintained one ground rule, however. While outwardly brutish, the Orcs need homes. Past their brutal defensive works, you find places where they live happily in relative peace and comfort. Garshakur and its denizens recognise Orcish players as kin, and are more welcoming to them than they would be to other races. Albeit once the player has aligned themselves with other factions and been declared as Garshakur's enemy, the gates may never open to them again.
Overall, Garshakur is an outlandish city not made to adhere to human or elven styles. It is a rough and tumble place, but still filled with dignity, homeliness and respect. Only the worthy may enter.
Will you prove yourself?


Until next time,
- Ravnie


P.S.
Here's a work-in-progress render of an exciting new armor set we've been working on, reserved for Garshakur's elite!