March has been a busy month as always; the main questlines are nearing completion and we're slowly starting to roll out our first material, ready to be recorded. We've had the joy of accepting new members into our team this month, which'll allow us to release Lordbound even better than we might've envisioned.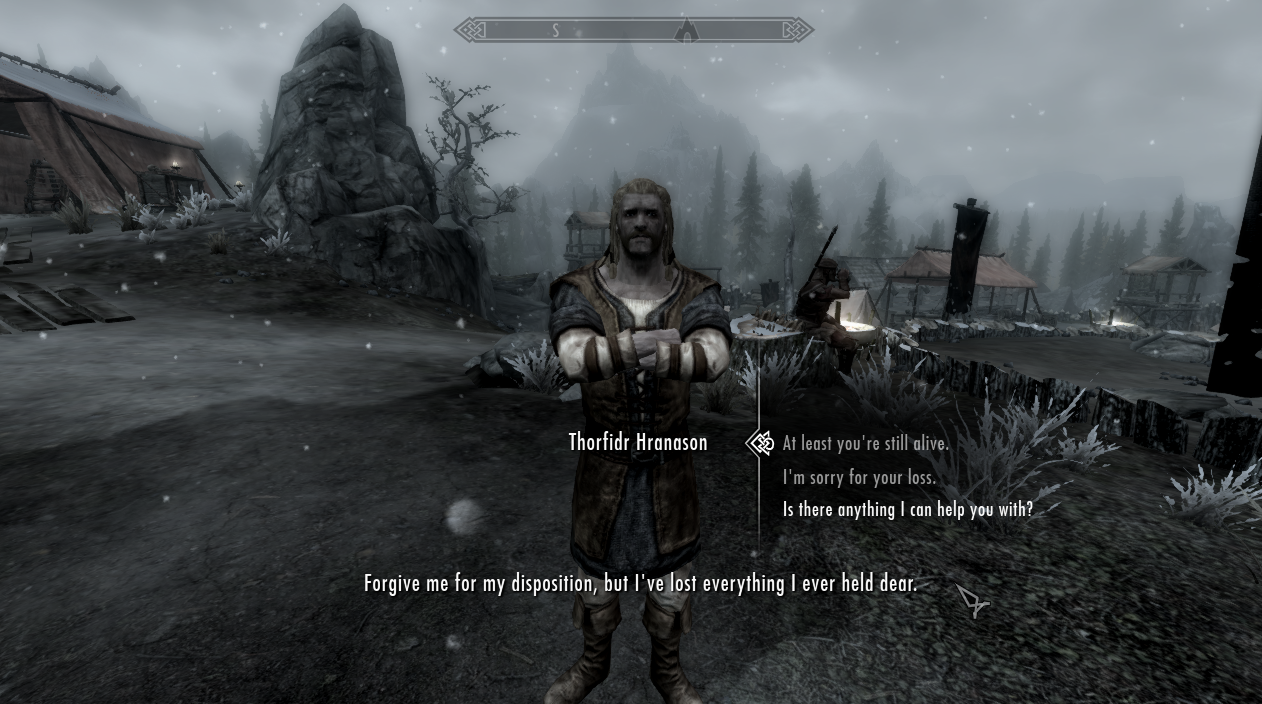 One of our quest designers, Nick Witsel, wrote an interesting and detailed post on his quest design process for Lordbound, containing a detailed breakdown of one of our sidequests. Definitely worth reading if you're interested in how we tackle our quest designs.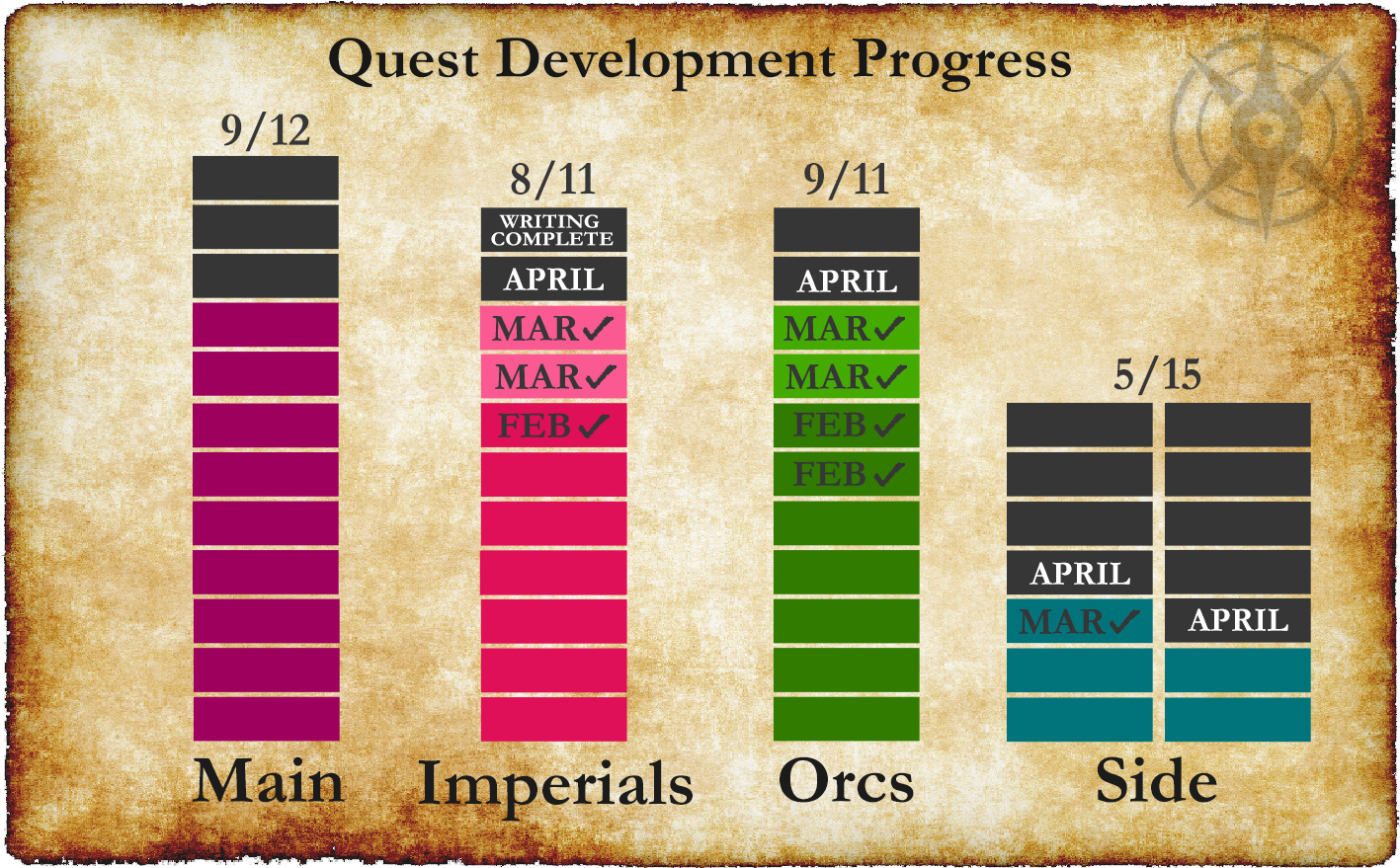 We've finished a hefty numbers of quests in March, and will continue to do so as the months advance. We determined our sidequest quota to make the world fill full and alive when you journey into Druadach, and will delve deeply into those once the main quests have been finalized.
To continue with the good news, we've finished our audio pipeline last month, proving that our team is able to
Cast a voice actor and have them record lines.
Clean up the lines and make them on-par and blend with Bethesda's voice acting.
Have the recorded lines be integrated fully.
We've started assigning both major and minor character roles, and will continue our casting over the coming weeks as dialogue gets finalized and characters get closer to recording. More roles have been added to the audition sheet and you can also apply through Casting Call Club! As always, we'll be releasing more roles over time as the project nears completion, so be sure to follow us to remain up to date!
And as always, here is some of the sites we've been working on. Enjoy!