Hi guys,
There is only one day left for the current Kickstarter campaign! Speaking for myself, and our entire team - we are very excited about the attitude, trust and support you've already shown for our project. I hope in these last hours we can get as close to the full-time development stretch goal ($100k) as possible.

I'm so inspired by your support and I'm preparing a good news surprise to be announced right after the end of the campaign.
Meanwhile, I'd like to show you a quick view of our model of the United Governments' NBC Suit (which stands for Nuclear, Biological, Chemical - also known as the "Labrat") we've been working on step by step (from concept to 80% of complete game model):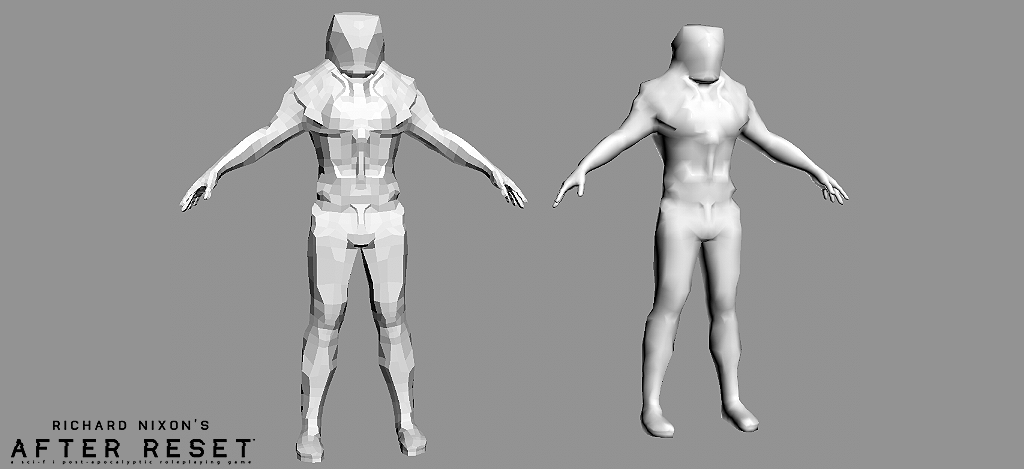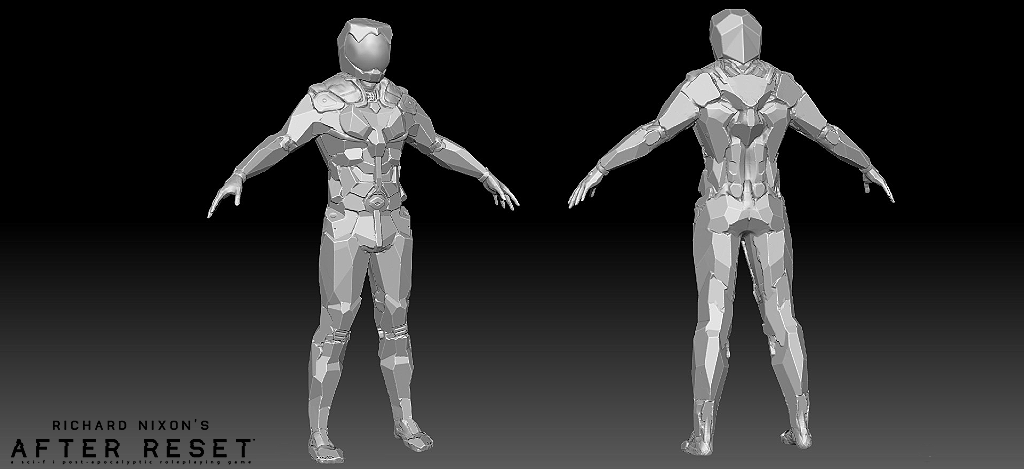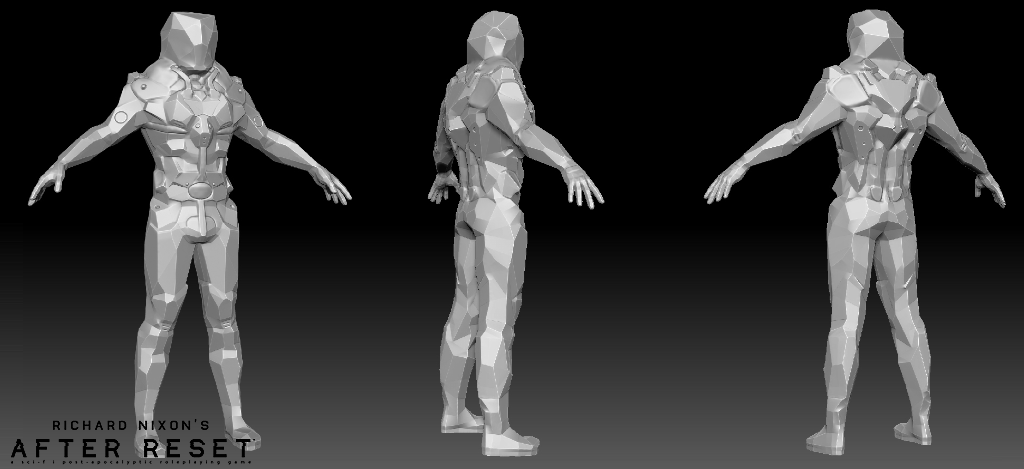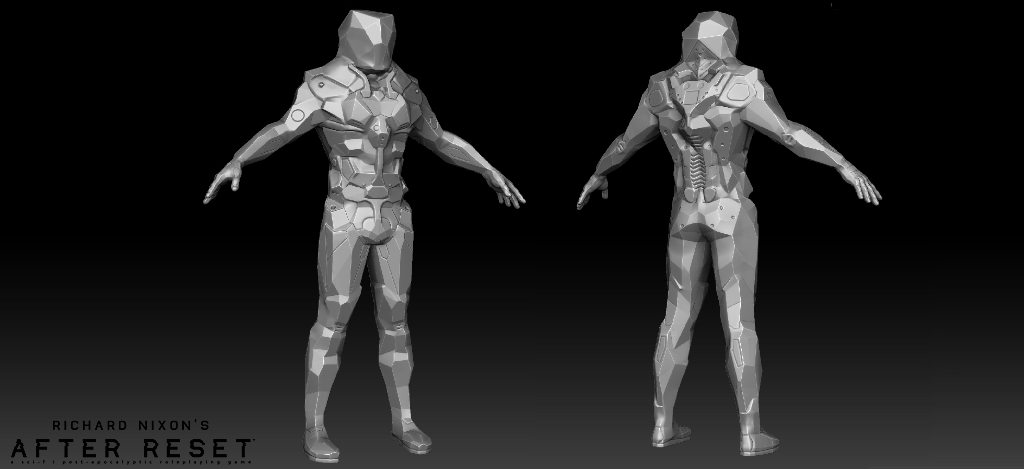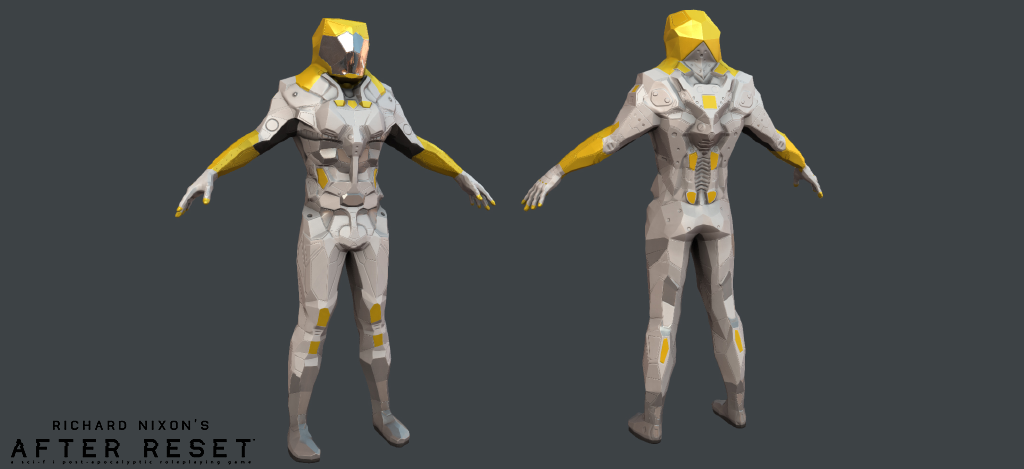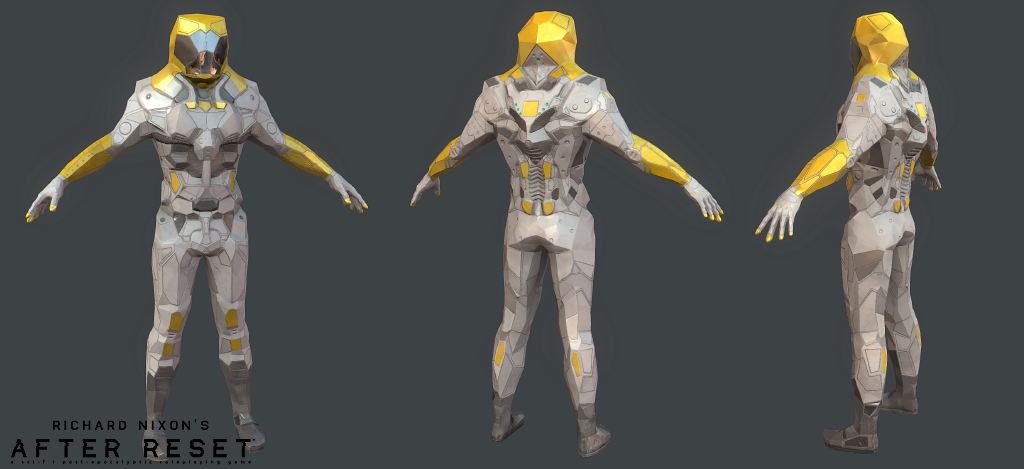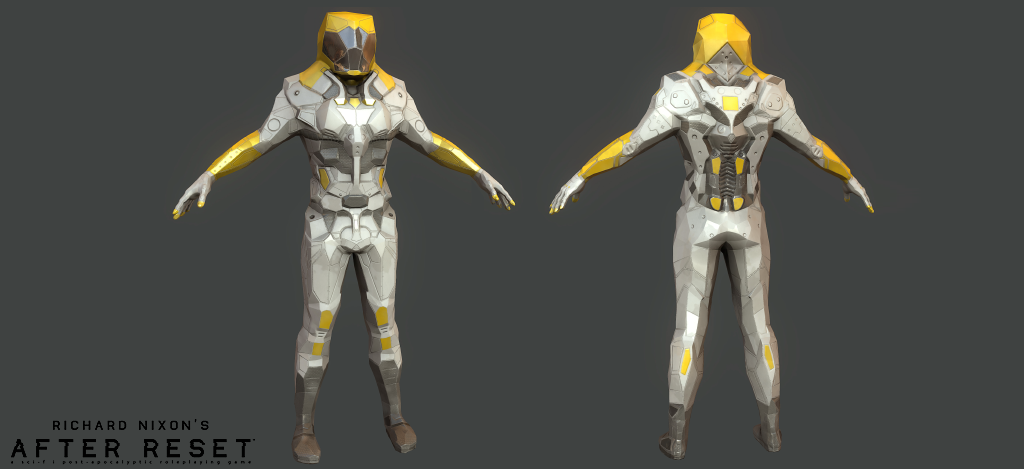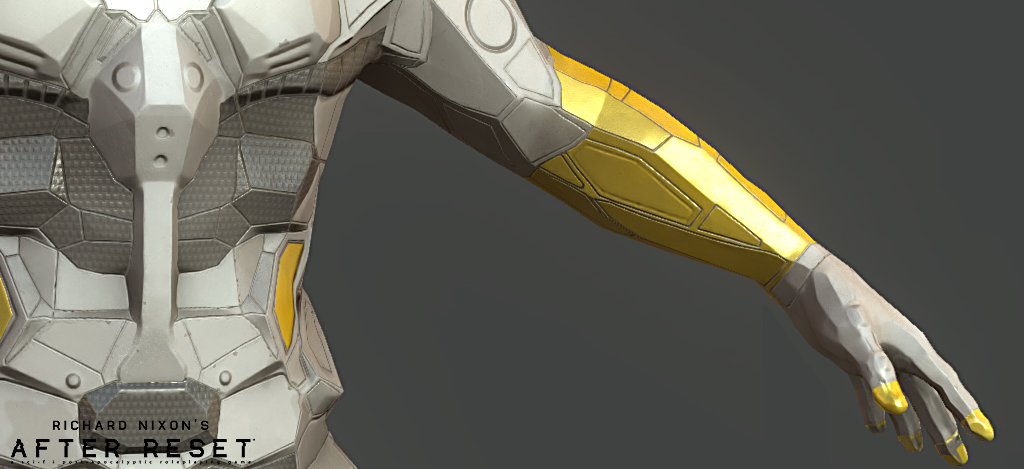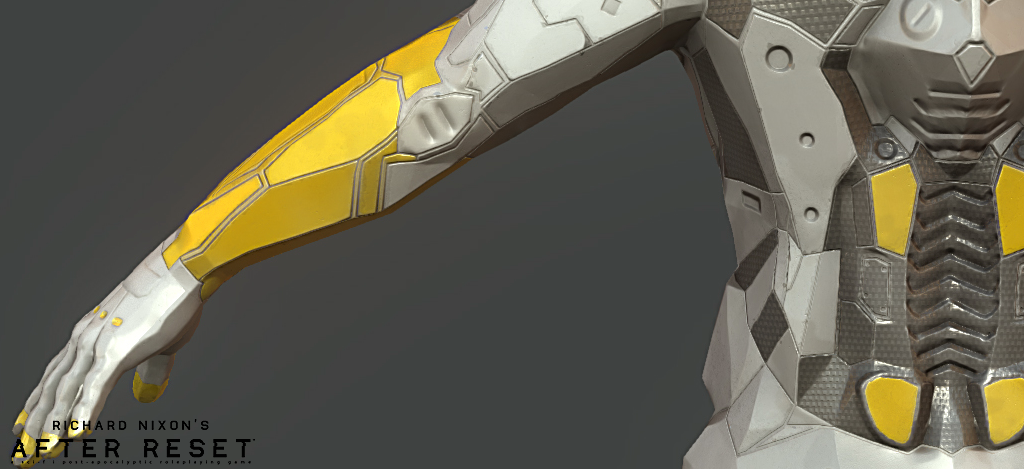 This is our model in development. We work hard to complete it as AAA (like all of the content in After Reset RPG) rising its quality up to the level of those my favorite artists: Gavriilklimov.com and Bulgarov.com.
It is a portable and self-contained full-body unit filled with all manner of protection against hazardous materials, and includes a breathing apparatus (SCBA) for long-term use.
In anticipation of your questions: Yes, you will be able to wear it in the game, and it will be available by our Steam Early Access release. And yes, it is on the cover of TFOG, and its physical figure will be provided exclusively to our VIP backer from TFOG KS campaign as a part of his reward: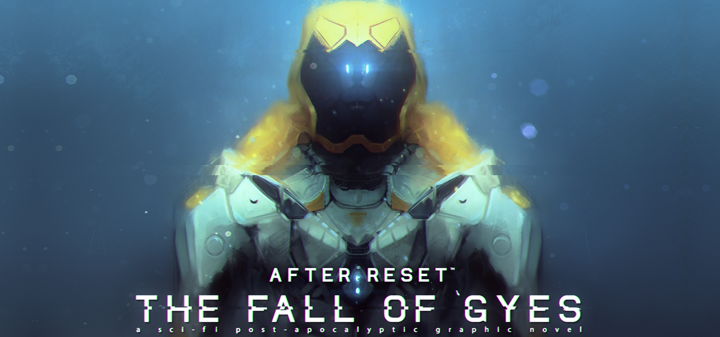 I've also had a meeting with the programmers yesterday. We discussed a lot of things, a lot of details. And we once again made up our mind that it is ok, and we're on track to release the prologue this Fall. Next week, as we've planned, we're going to complete a character creation build so that you can test that part of the game mechanics for yourself.
So… let's make these last hours count. Let's stay focused! Please share the info about our countdown among your contacts, if you can.
Thank you and stay tuned, friends!
Back us on Kickstarter.
Add us on Steam Greenlight.
Join After Reset™ RPG official website.