Since the last Legacy Update was pretty popular, I decided to make another one. This one will be a bit neater, and is slightly smaller, but not less important. Enjoy!
The first thing on the table is probably my fav: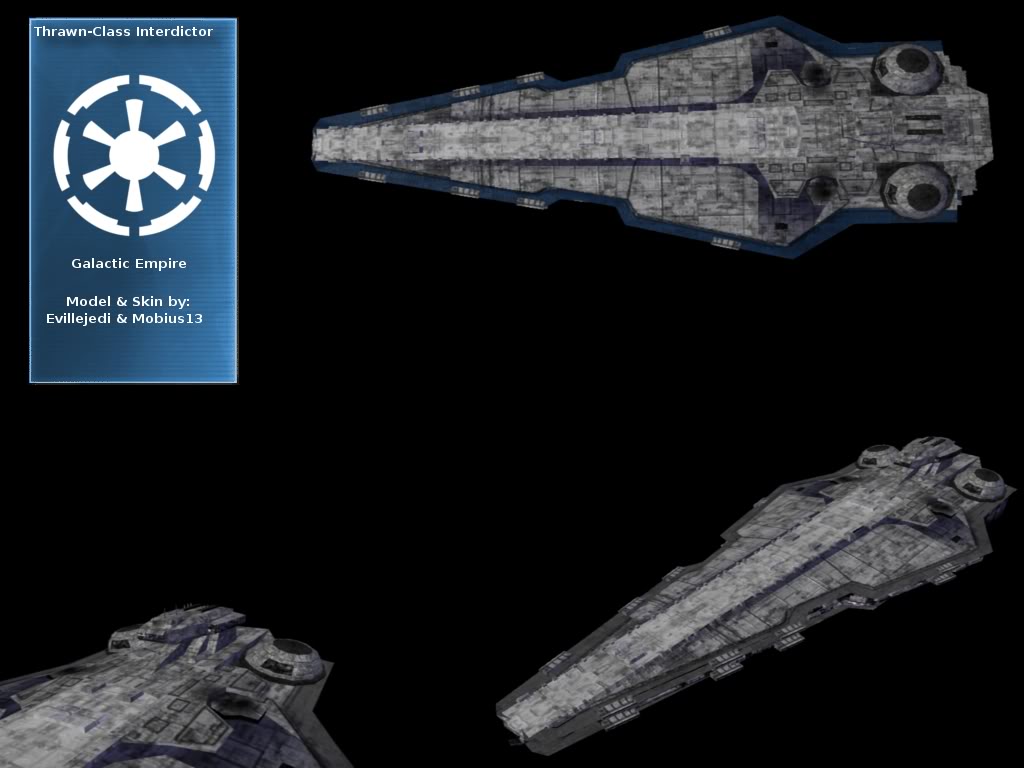 Yeap, a Legacy Era Interdictor, for when you cant afford to bring in a Pelleaon SD in. Shown here without its dual heavy turbolaser turrets.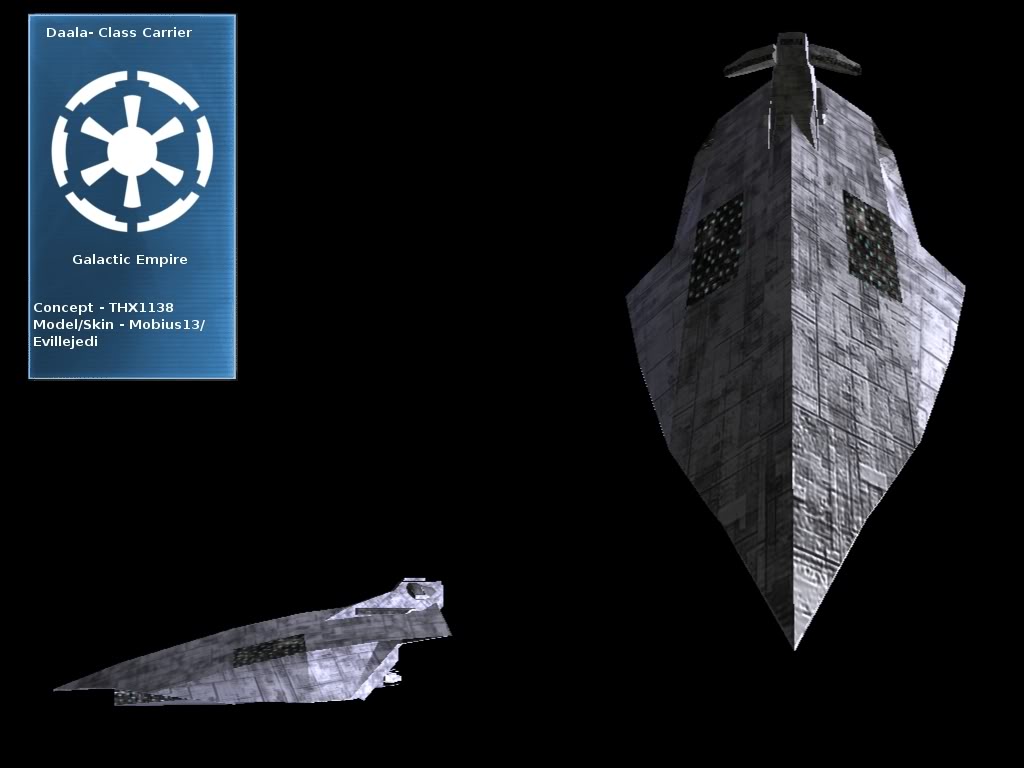 Based on the Concept art for a Legacy Era warship, the Daala - Class is meant to carry large amounts of TIE Predators.
Now to land: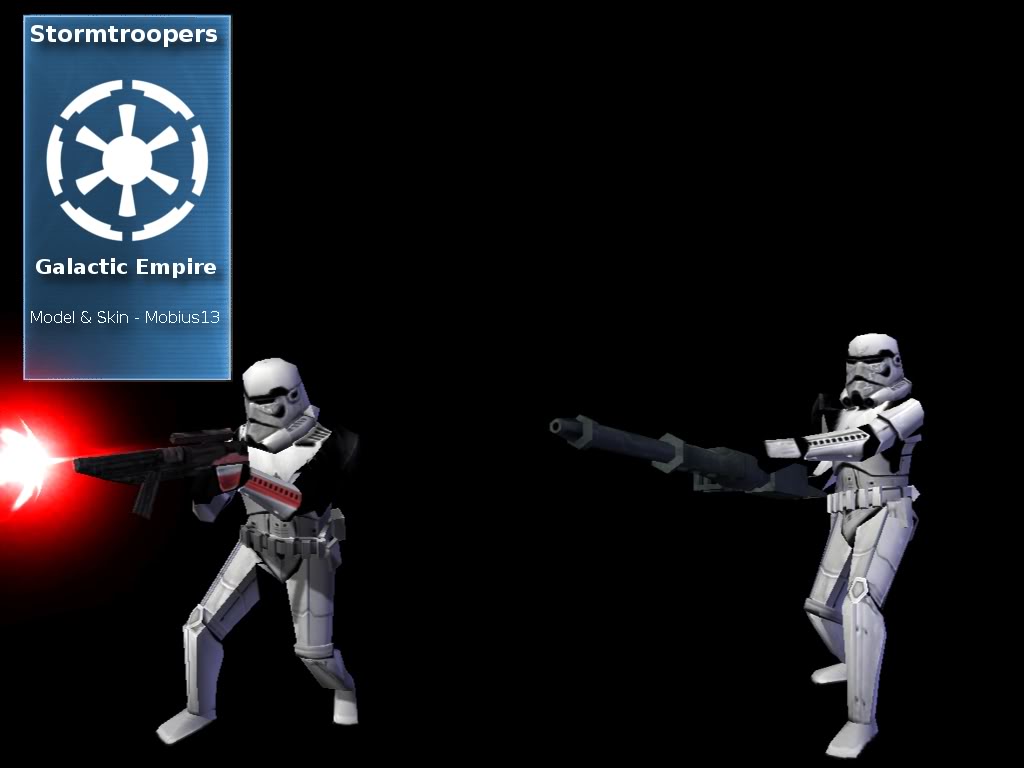 I've redone the Fel Stormtroopers to look more like the ones in the comics, I also gave them new animations that dont look like they are having seizures in mid-combat.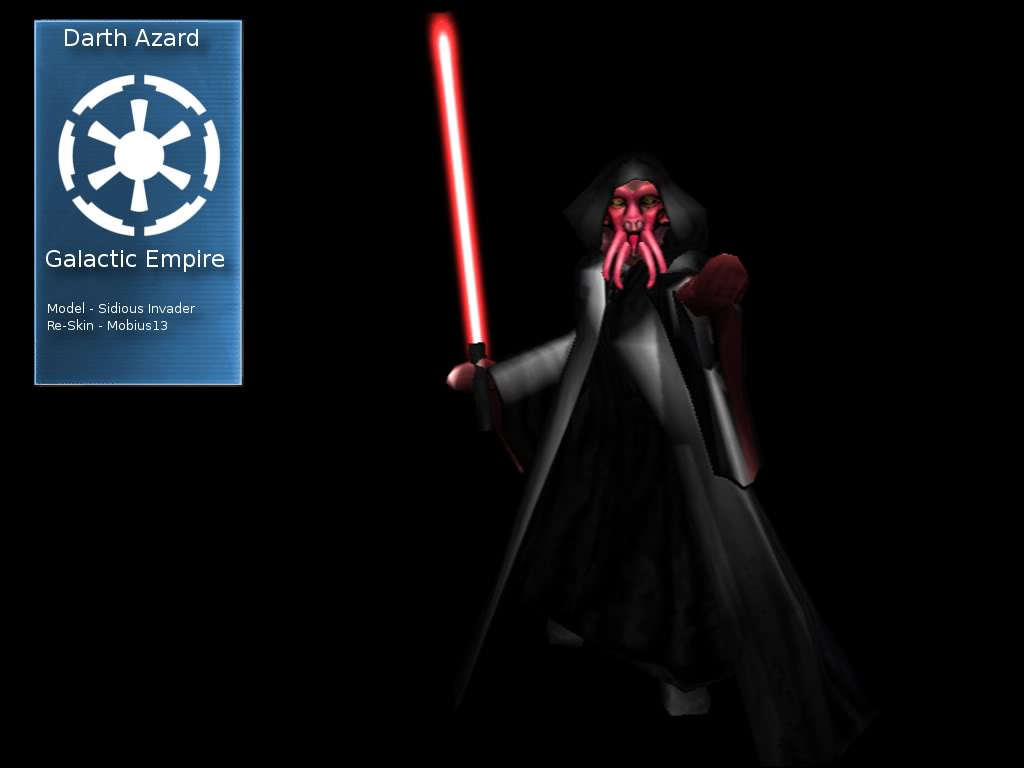 More Sith-ness by Sidious Invader ;]
And finally: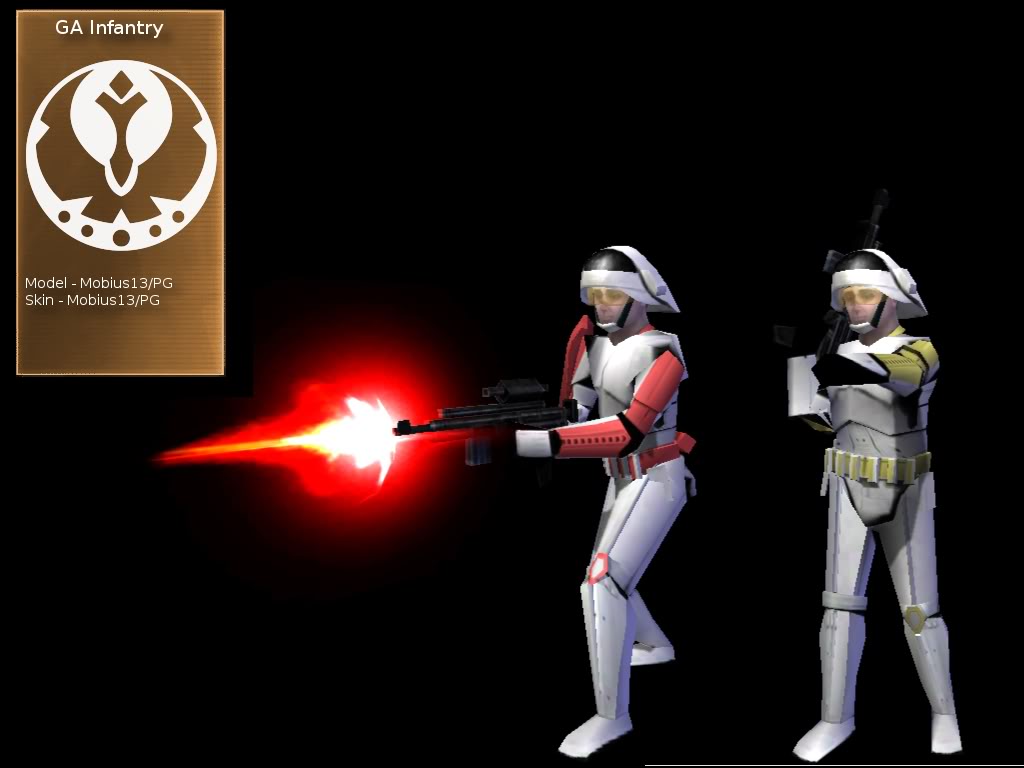 I re-did these guys too, since i doubt anyone likes the older helmets. This one has a better skin and soon better animations, as well as a new helmet and a mustache-less face.
Thats is for today guys, hope you enjoyed.

leave any comments or criticism below.
Happy New Years,
- Mobius13